Whether it's an intention to get out of the house, spend time with someone special, or make new friends; Sky Trail is the right hike to make sure of that. Starting at Bear Valley Visitor Center, you will hike the Sky Trail loop. Parking and restroom is located at the Bear Valley Visitor Center. You will see wild flowers along the way, hear birds chirping nearby, and feel the breeze of the ocean. Throughout the hike you will experience scenery changes. A small stream runs along the trail with berries and mushrooms nearby depending on the time of year. There is nothing more rewarding than spending time outdoors and taking 27,948 steps on dirt. With every step you take on your path, you will receive far more than you thought. Did you know that spending time outdoors is not a luxury but a necessity of the human spirit (Edward Abbey)? Those who make time for nature feel more alive.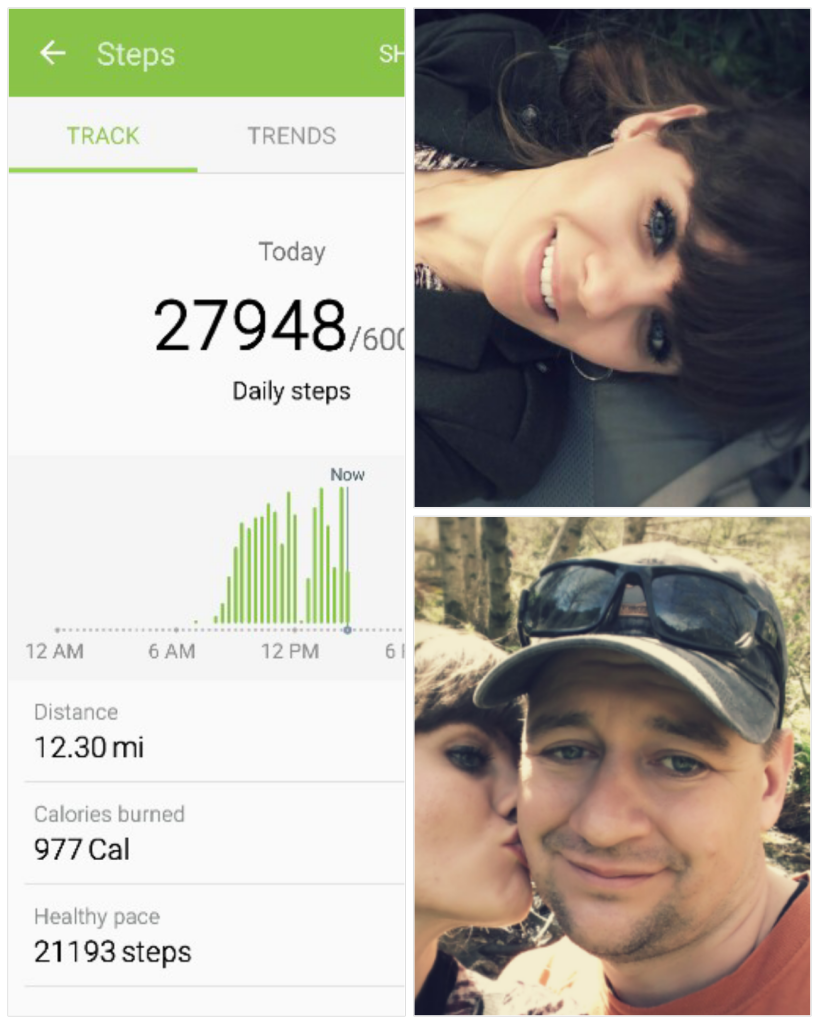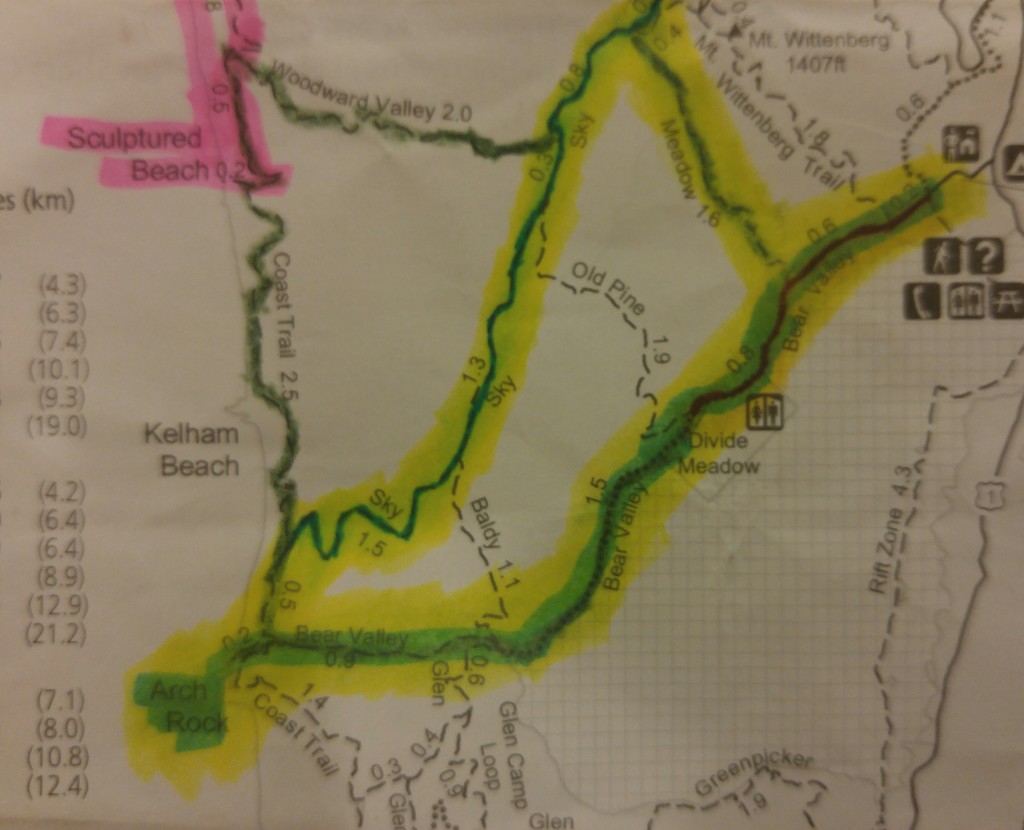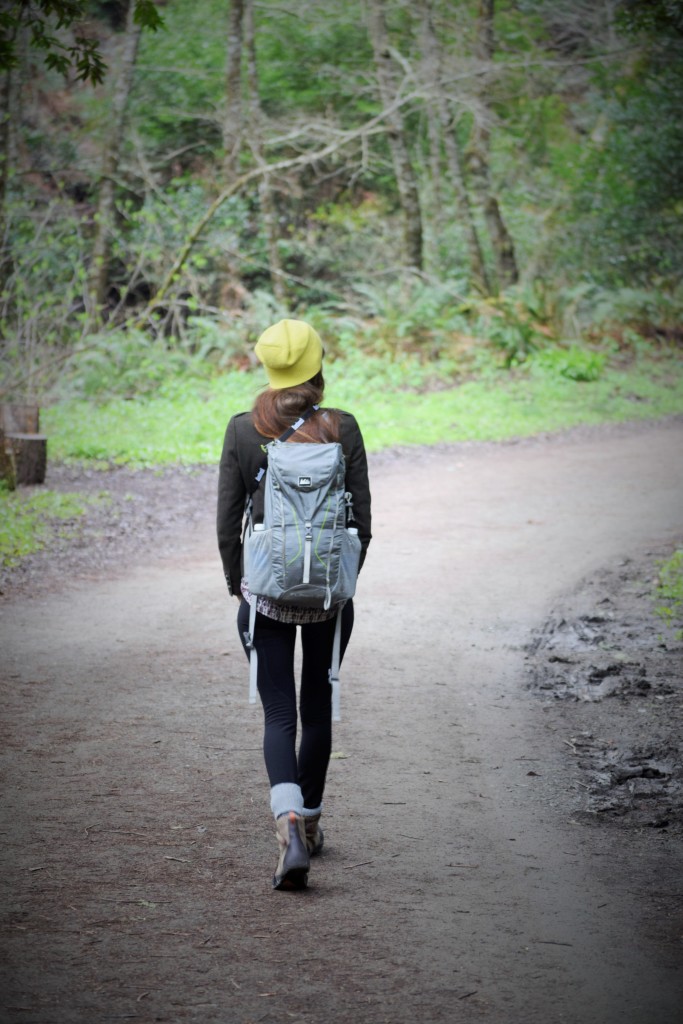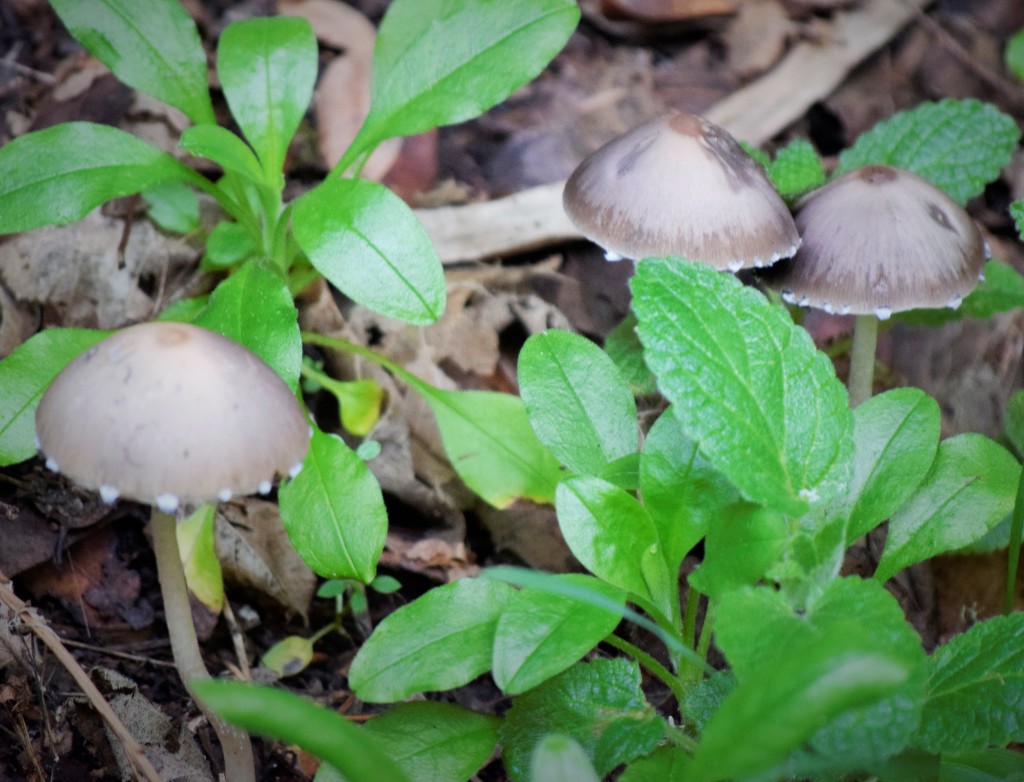 You walk for 0.8 miles. At first the trail is a wide trail that's open for bikes and hikers and it feels like you're walking through a lush forest with a creek running along side of it.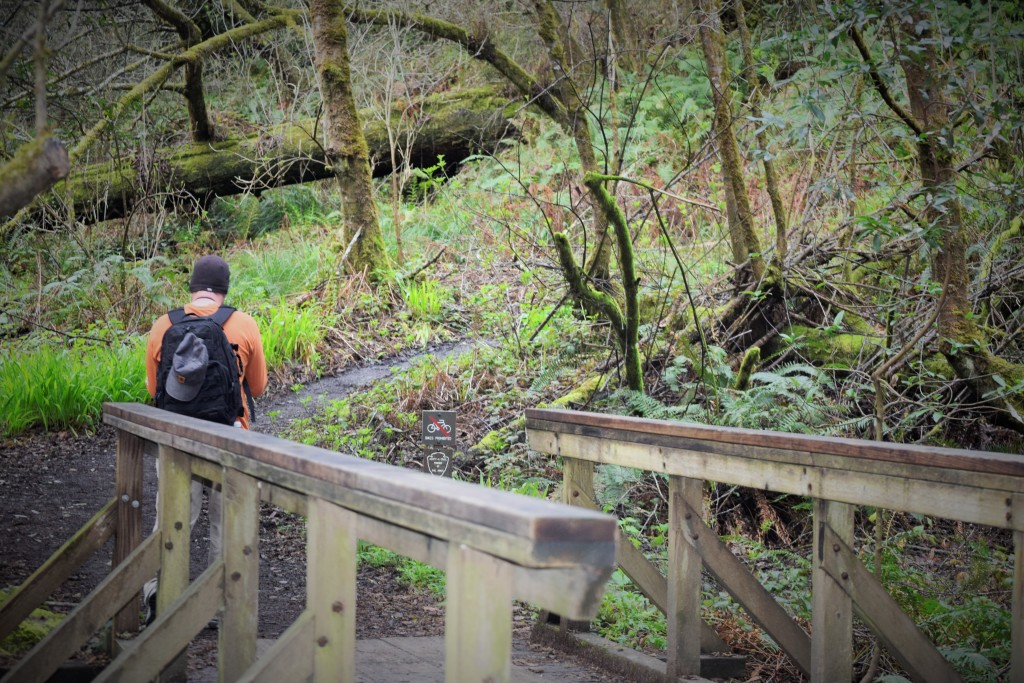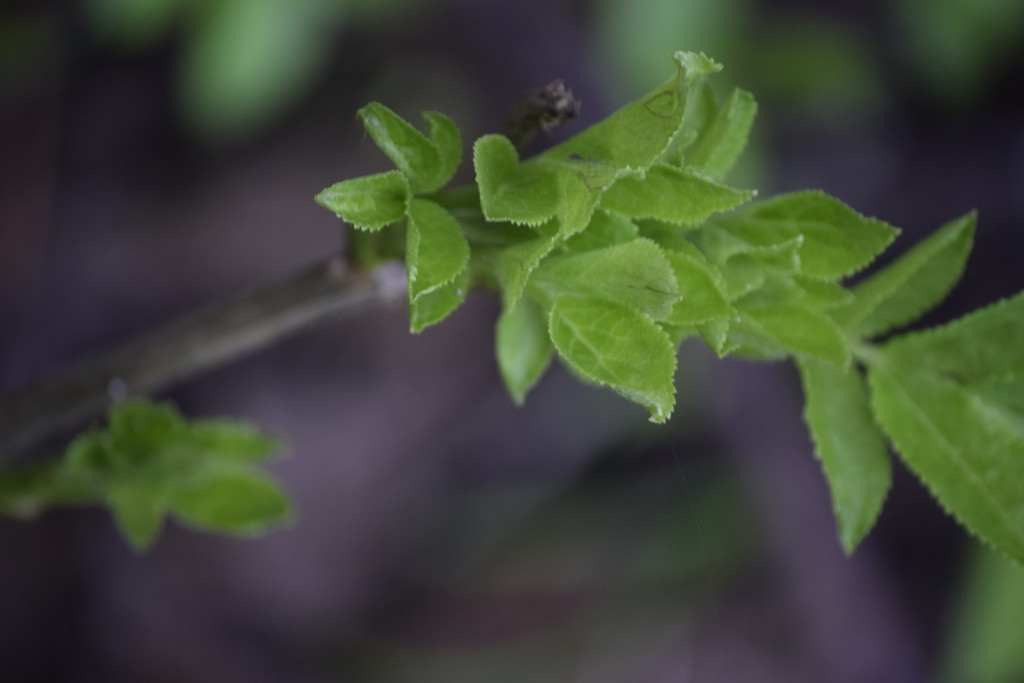 Once you get to Meadow Trail, take a right and cross the small foot bridge. The path will become narrow and you will be walking up hill through a lush forest covered with moss. You will be walking 1.6 miles uphill majority of the time. You then will get to Sky Trail and will want to take a left .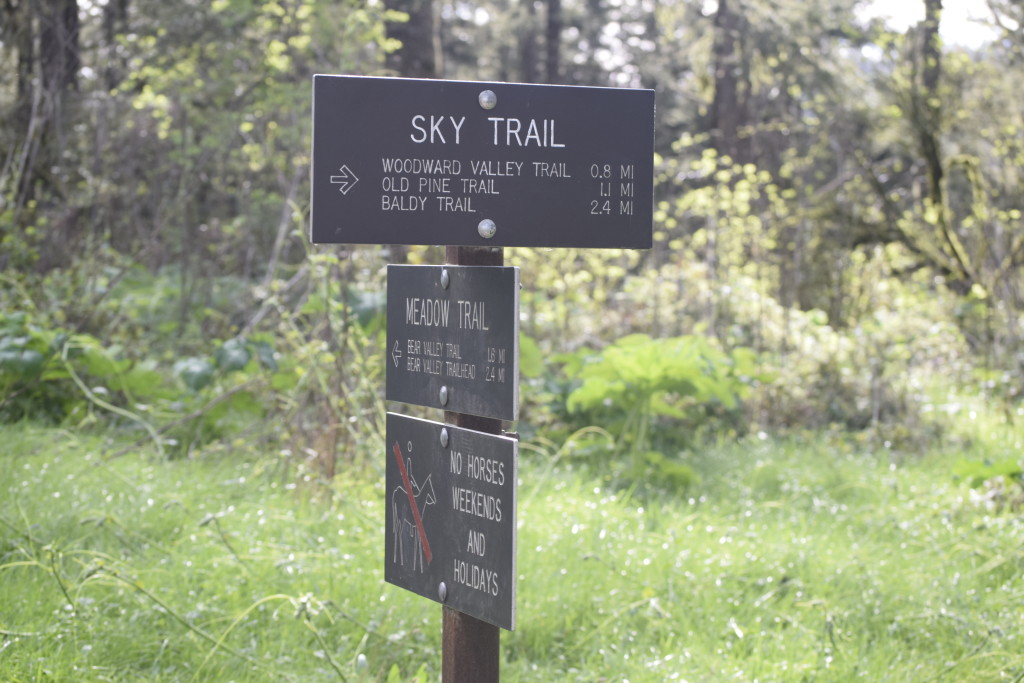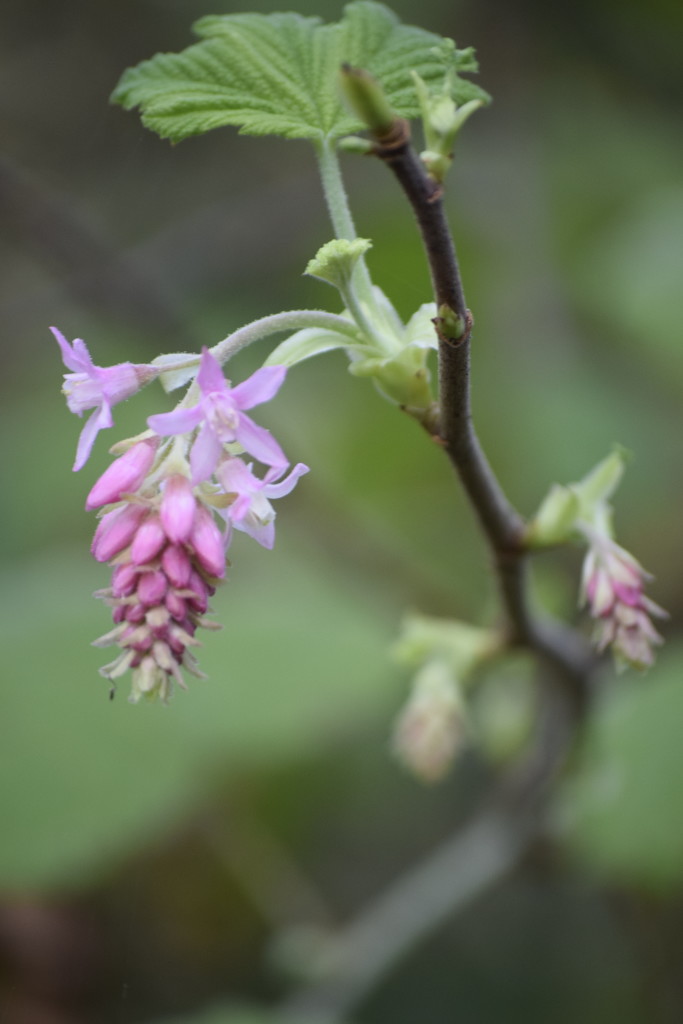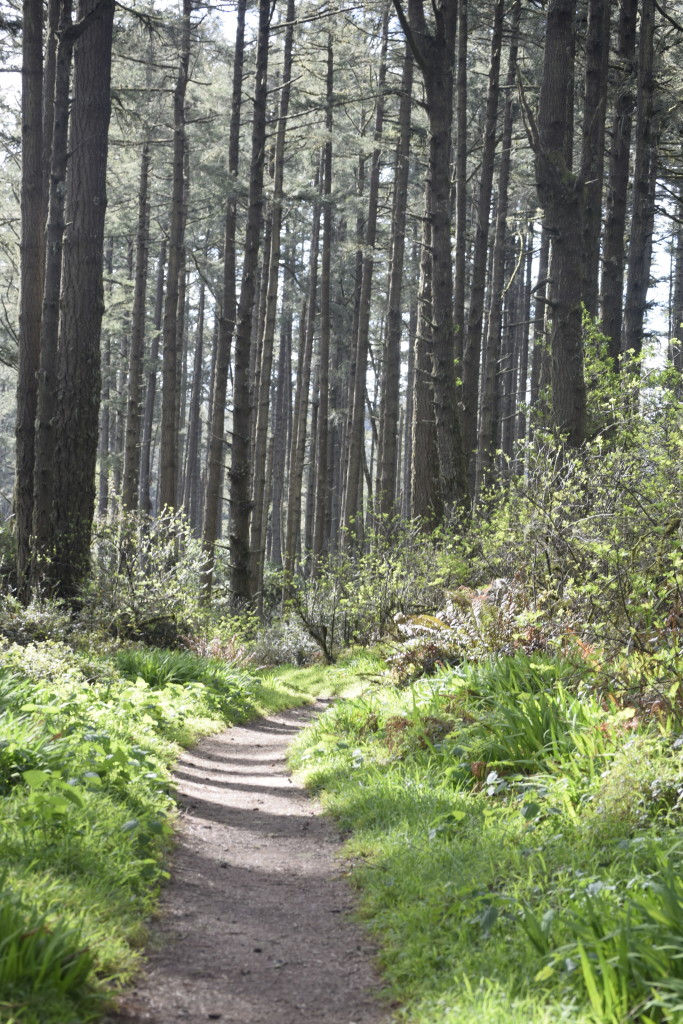 Sky Trail is on top of the of the ridge, with views on both sides. Tall trees rise high above the trail giving you perfect coverage from the sun and wind. This is our favorite part of the hike. "I took a walk in the woods and came out taller than the trees." – Henry David Thoreau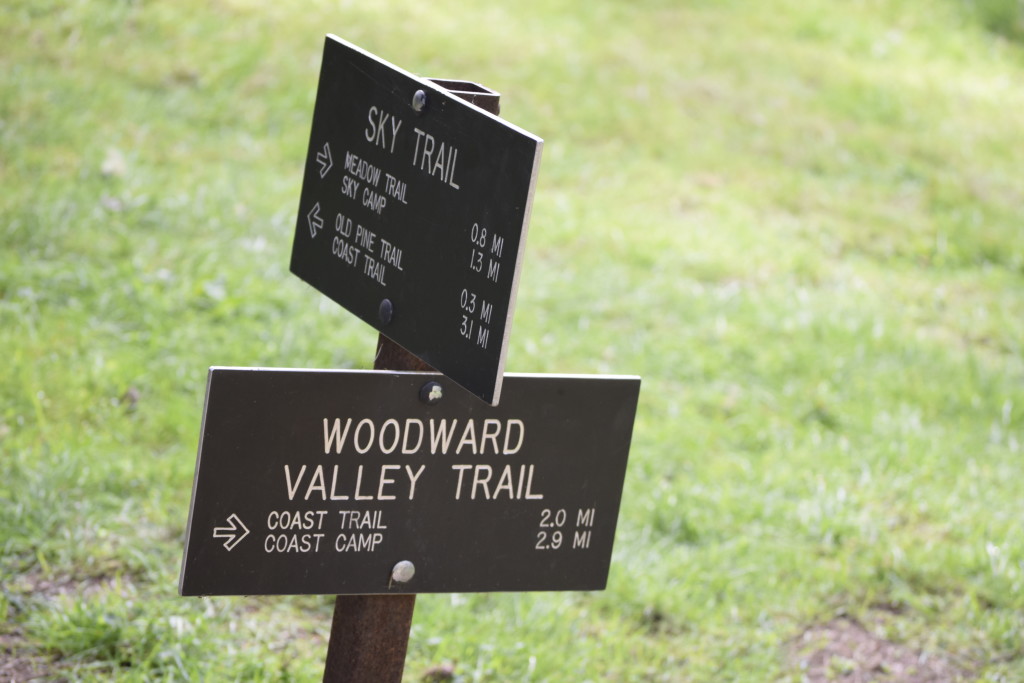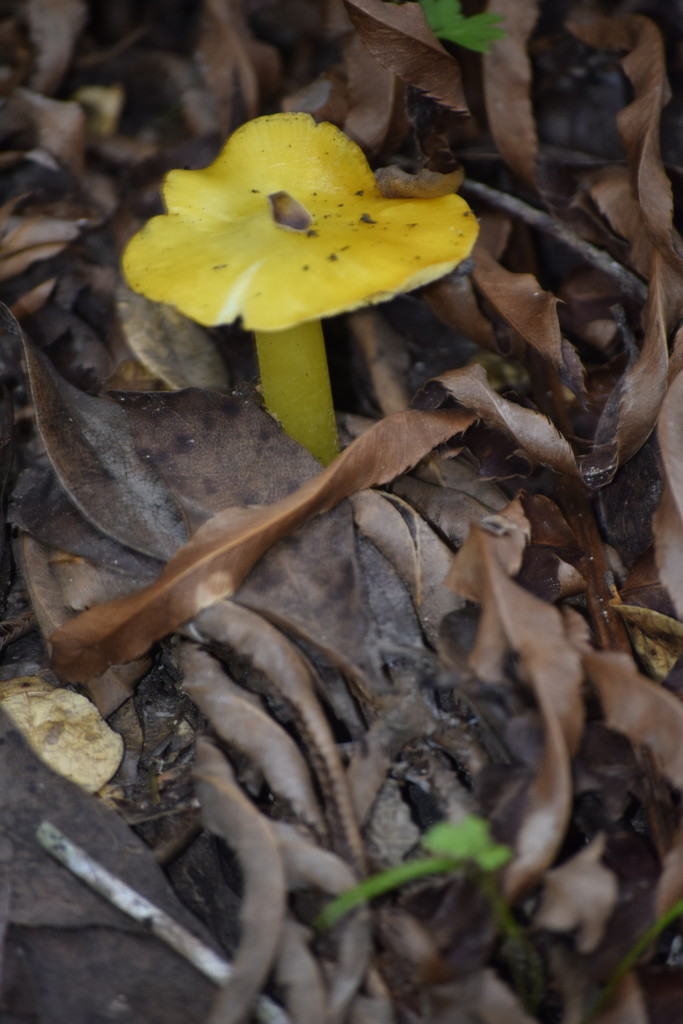 In 0.8 miles you will come to the sign above. Stay on Sky Trail and keep heading towards the coast. You will be walking up for the remaining of the time until you get to Pine Trail, which is about 0.3 miles. You want to continue on Sky Trail towards the coast.
"Somewhere between the start of the trail and the end is the mystery why we choose to walk." -unknown… If you start to question why you ever started walking in the first place remind yourself that hiking is important even when you are tired and you feel that odds are not in your favor.
"God writes the gospel not in the bible alone, but on trees and flowers and clouds and stars."- Martin Luther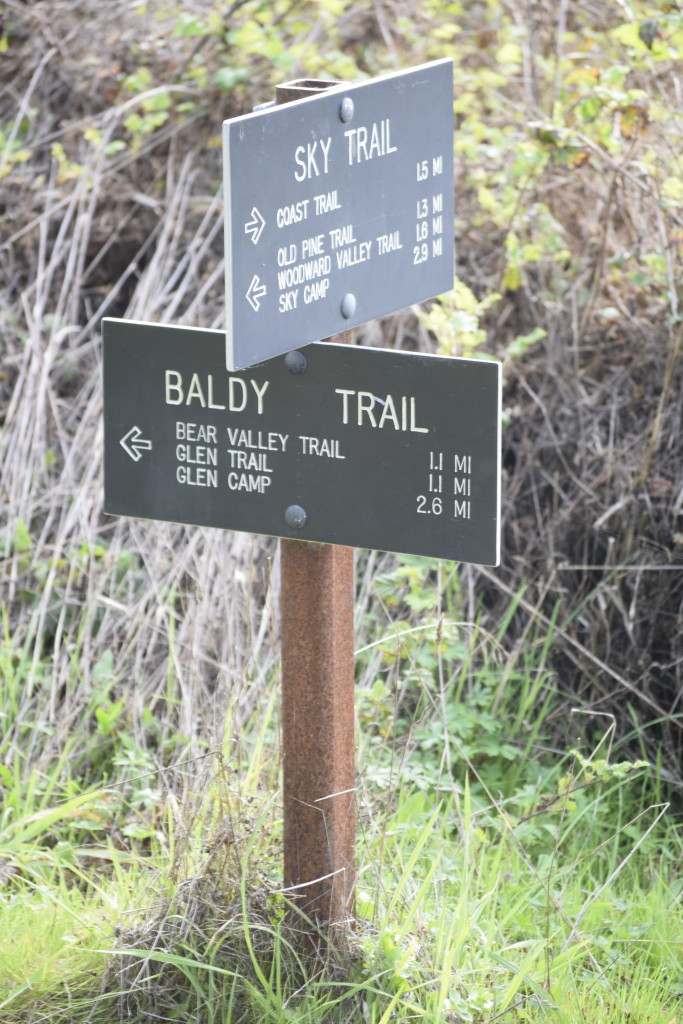 1.3 miles down, you will come across Baldy Trail. The trail becomes narrow here and it's all down hill from here; for awhile at least.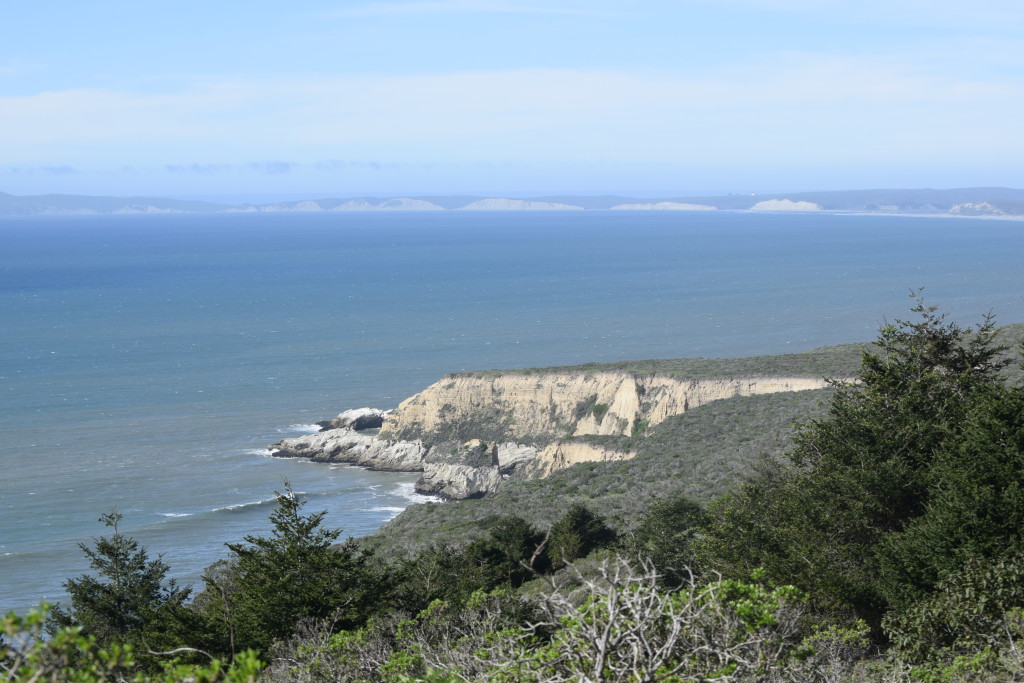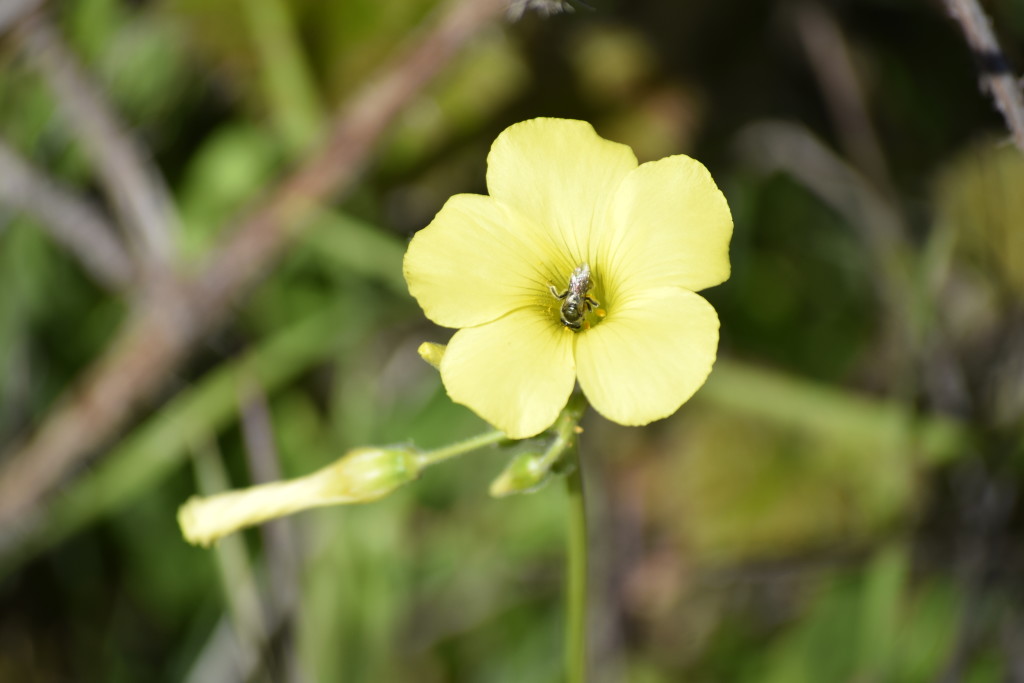 Now you have the beautiful coastal views all the way until you get to Coast Trail which is 1.5 miles down. You want to take a left on Coast Trail.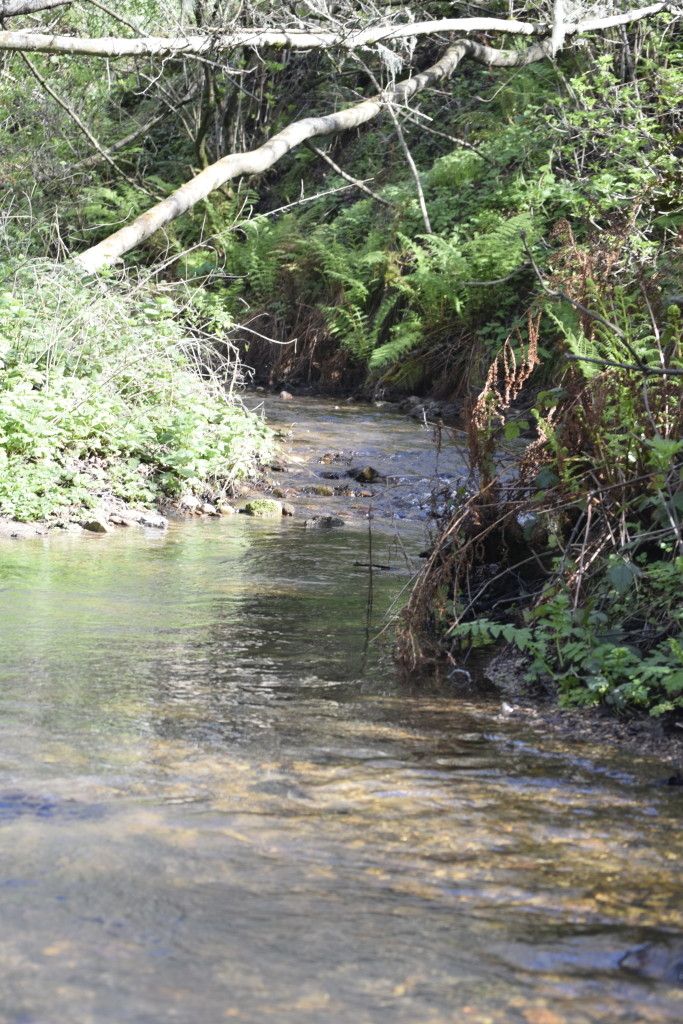 We walked on Coast Trail until we got to Arch Trail. Arch Trail is currently closed so we found a spot near the creek and finally got a chance to sit down and eat some lunch. Taking the time to sit to eat some lunch never felt so good. 🙂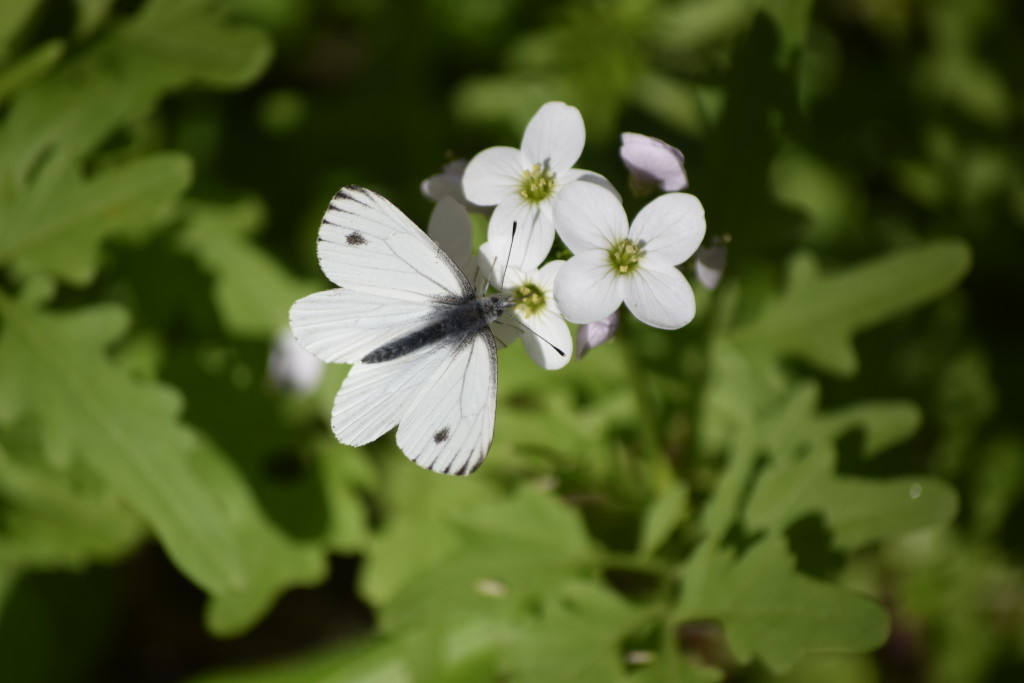 Then you want to head back for 4 miles to Bear Valley Trail and this will take you back to the trail head where you originally started. After walking for 12.30 miles and being unconnected to a Wi-fi, somehow we felt more connected. Funny how spending time outdoors makes you feel. Now that we know where the best connection is….. we can't wait to come back for more.