As someone who lives in central California we wait for summer just like the rest of the country but when the triple digit temperatures arrive we start looking for a place to cool down. Luckily for us, colder weather is not faraway. You can take a day trip to weather that most people don't think California has. You can experience temperatures on the coast similar to what you get in Washington or Oregon Coast. You can find snow in the middle of the summer just like you would in Alaska or find a lake that would make you feel like your in Minnesota. Here are 5 great locations where you can find refuge from California heat without leaving the state.
Canoeing and Fishing
We recently bought our own canoe and what we have quickly realized is that you can catch more fish when your able to go where the fish are at. Trout fish like cooler waters so it's a great way to get away from the heat and catch some fish while your at it. You can canoe easily around this lake. Packer Lake is one of our favorite lakes. We come here every year. It is a small lake but absolutely beautiful.
Located at : 3901 Packer lake Rd, Sierra City, Ca 96125.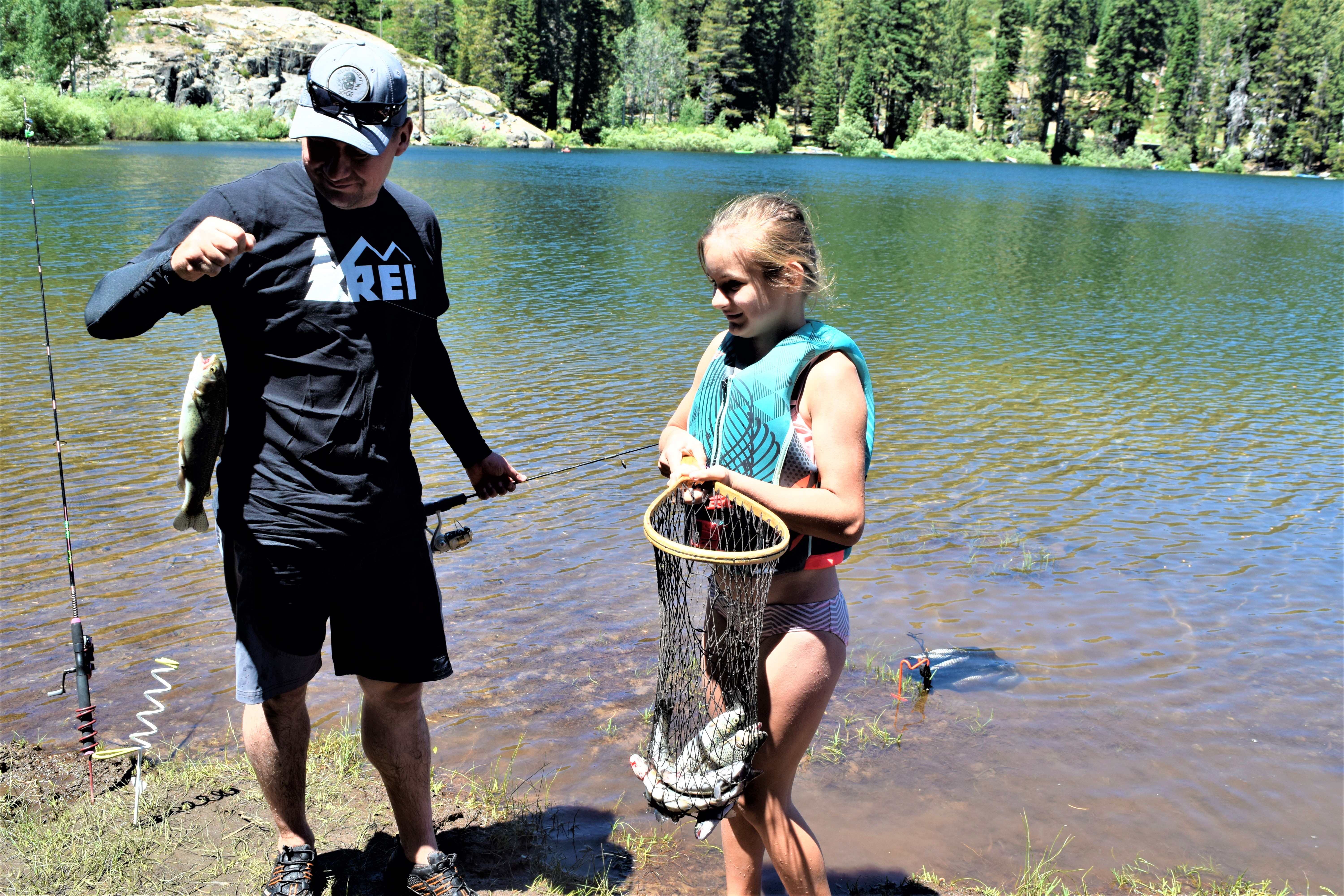 Hike to a Waterfall
We came at such a perfect time because the snow had just melted and the fields were covered in yellow blooms known as the Mulesears. We also spotted so many butterflies and a moth laying eggs. It felt like we had stepped back into spring. This hike is a 3.8 mile round trip. Mill Creek Falls is the biggest waterfall at Lassen Volcanic National Park with a drop of 75 feet.
Our dear friends and our nephew came with us. Hiking while chatting with friends is the best.
Snow Picnic
When visiting a National Park it is always wise to pack your own lunch. At Lassen Volcanic National Park there were still patches of snow throughout the park. The road was still snowed in and closed off at Bumpass hell. We had such a great time chatting with family and friends and throwing snow balls at each other while wearing summer clothes.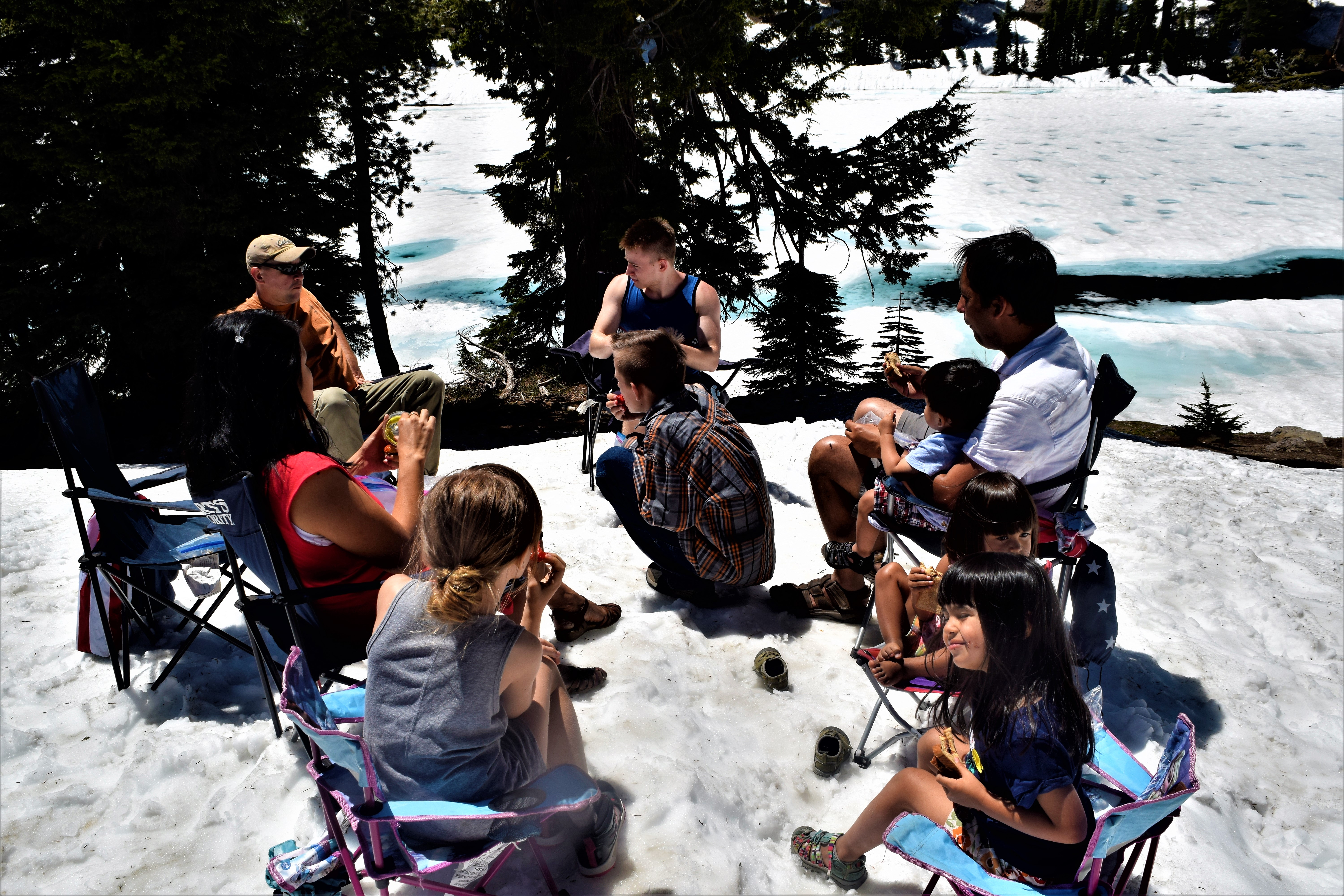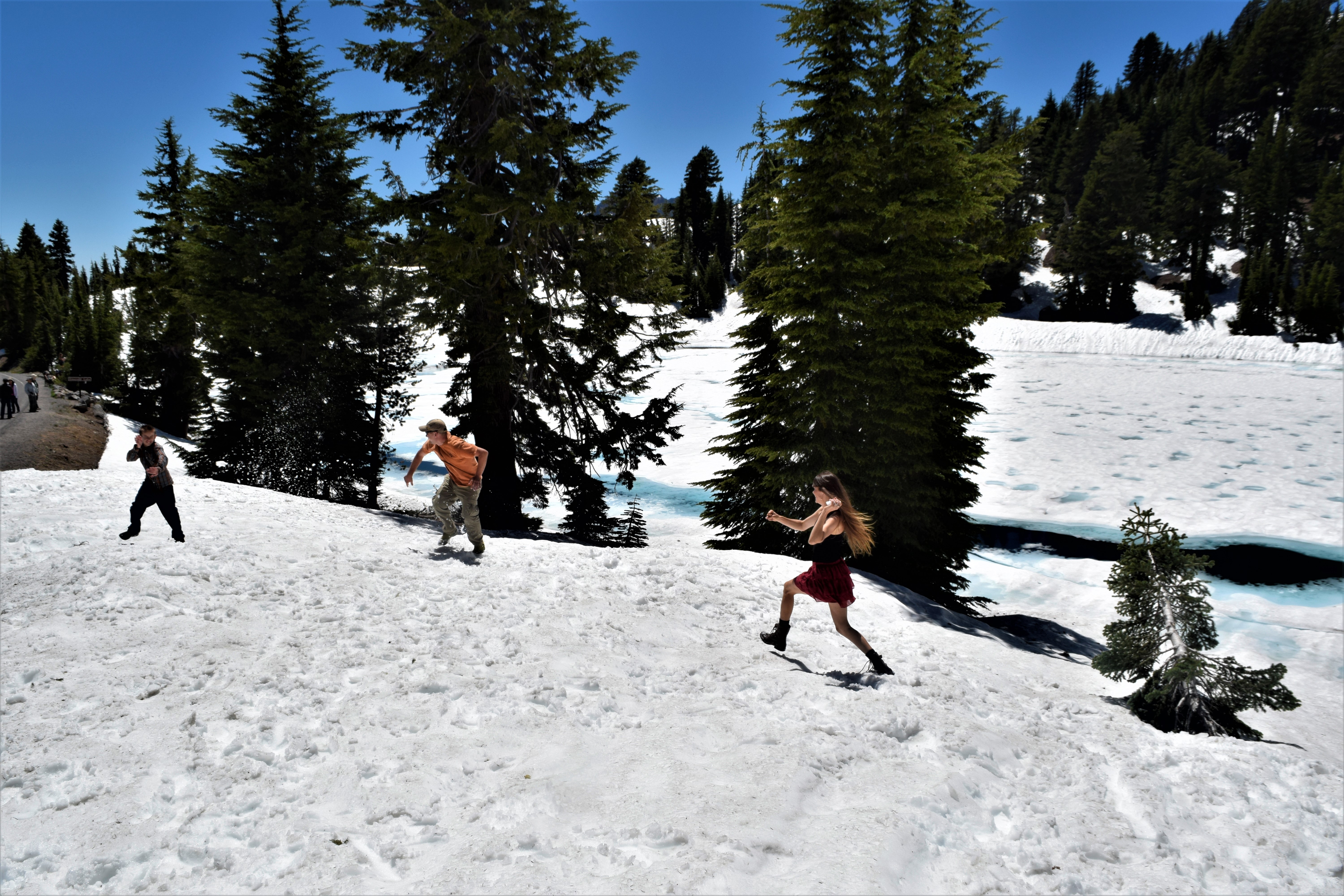 Go to the Beach
Doran beach is considered as one of the safest beaches. To be honest with you, beaches are so gorgeous but they can be dangerous. The waves can be rapid and can pull children in so when we found this beach we loved how we felt safe with our children getting into the water. We had such an amazing time finding crabs, playing Frisbee, making mud cakes, digging, and enjoying the cool weather.
Located at : Doran beach rd, Bodega Bay, Ca 94923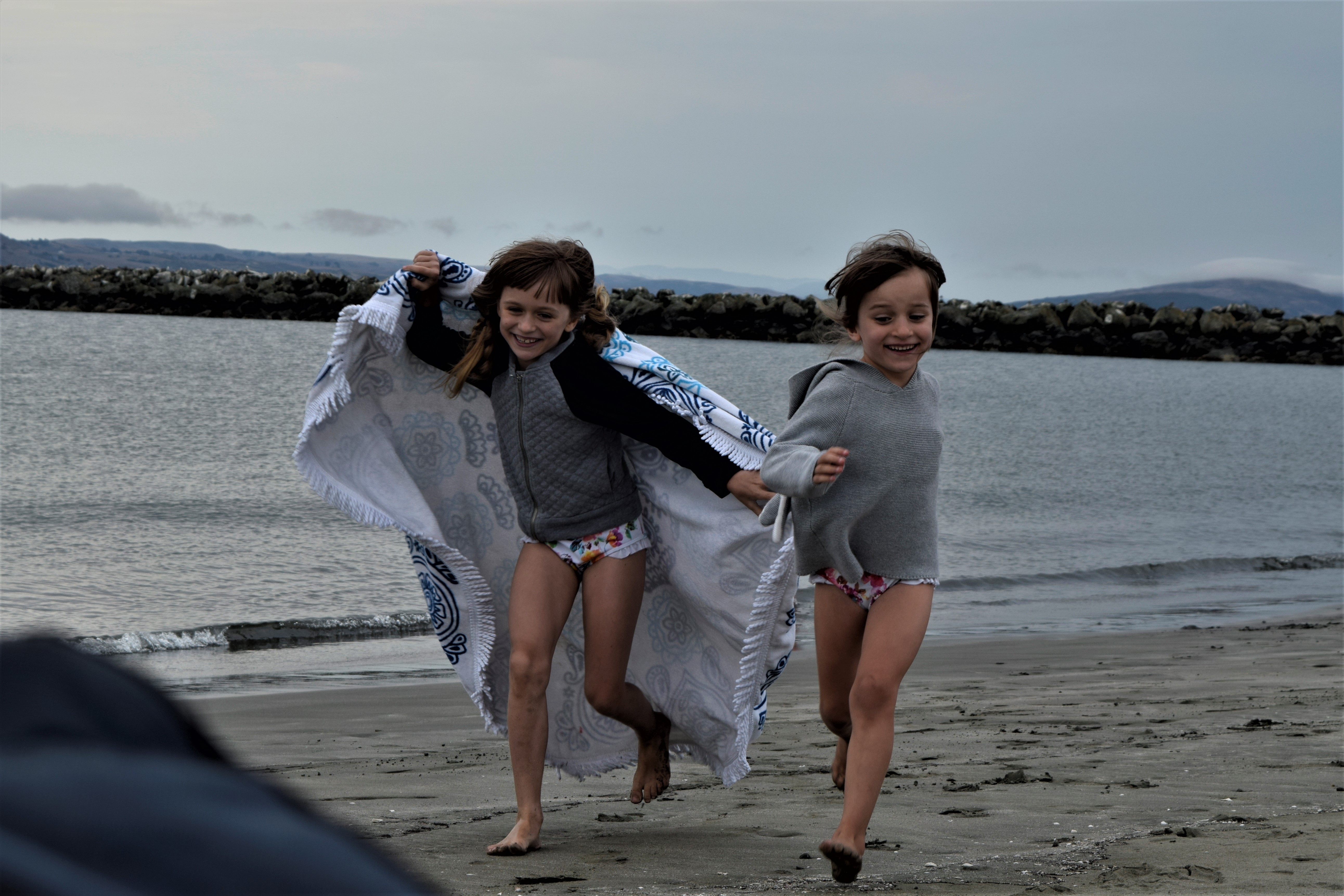 Go Swimming
All the lakes are crowded with people during a hot fathers day weekend. We always arrive early so that we are able to find parking and a great place to sit. Pinecrest Lake is an absolutely spectacular location to spend the day with your dad. The water is very refreshing here because of all the snow melt off.
What do you do to escape the heat?
Thank you for reading our post. We share a new post every Thursday at 8 pm.