Alpacas are members of the camel (camelid) family which means that they are related to camels, llamas, guanacos, and vicunas.
Have you seen their hairdos? Mohawk? Afro? I'm not sure what to call it but they sure look like they belong to the same band group. Next time your thinking of a crazy or unique hair style, how about spending some time with Alpacas over at Adorable Alpacas for inspiration? When it comes to hair styles I prefer to keep on the safe side but I totally dig their look.
Dan and Sandy offer a unique and educational experience at their Adorable Alpacas Ranch. They offer public tours all year round on Saturday and Sundays from 12 pm until 4pm. If you know you'll be passing by on the weekday and you would love to see some Adorable Alpacas you can call (like we did) and schedule a tour. Call (661) 822-6034.Located at : 24815 Cummings Valley Rd. Tehachapi, CA 93561.
Have you heard the sounds that Alpacas make? They make the coolest sounds. We heard the humming sound.
If you see a blue-eyed white Alpaca, there is a 80 % chance that he or she is deaf.
They also like to use the restroom all in the same place as each other which makes it easier for the Alpaca farm owners to clean up.
Whenever my kiddos see an animal they always wonder if it will bite them. Well, it's safe to say that it's not their bite you have to worry about because they only have bottom teeth but it's their spit you have to worry about. At first glance you might think that they are being rude but its their way of communicating. You will know when a female Alpaca is pregnant because she will spit if you get close to her. If an alpaca feels threatened or if another alpaca is not sharing food then alpacas will spit. Alpacas do not spit just for the sake of spitting. They spit at people if they feel threatened.
Alpacas can spit up to 10 feet away.
Alpacas fiber is so extremely soft. I wish all my kids clothes were made from Alpacas fiber. Sheep wool contains lanolin (also known as wool grease) and some individuals are allergic to lanolin. However, alpacas fiber does not contain any lanolin so it's totally safe for everyone to enjoy on their skin.
I don't know about you but I love knitted and woven clothing items. For some reason it takes me back to the past when women would sit next to the fire and create beautiful clothing for their children. Since I haven't mastered, haven't even tired to master knitting, which I totally would love to learn, it sure is a blessing when others can knit beautiful things for our babies and children.
We received the beautiful Adele knitted girl dress in cloud grey and the mimi bonnet in amber yellow from Miou Kids. I love that Christine Dublin not only designs such beautiful clothing but that her knitwear are handmade in Peru by talented stay at home moms. It is such a blessing to be able to do what you love and are talented at while caring for your children at home.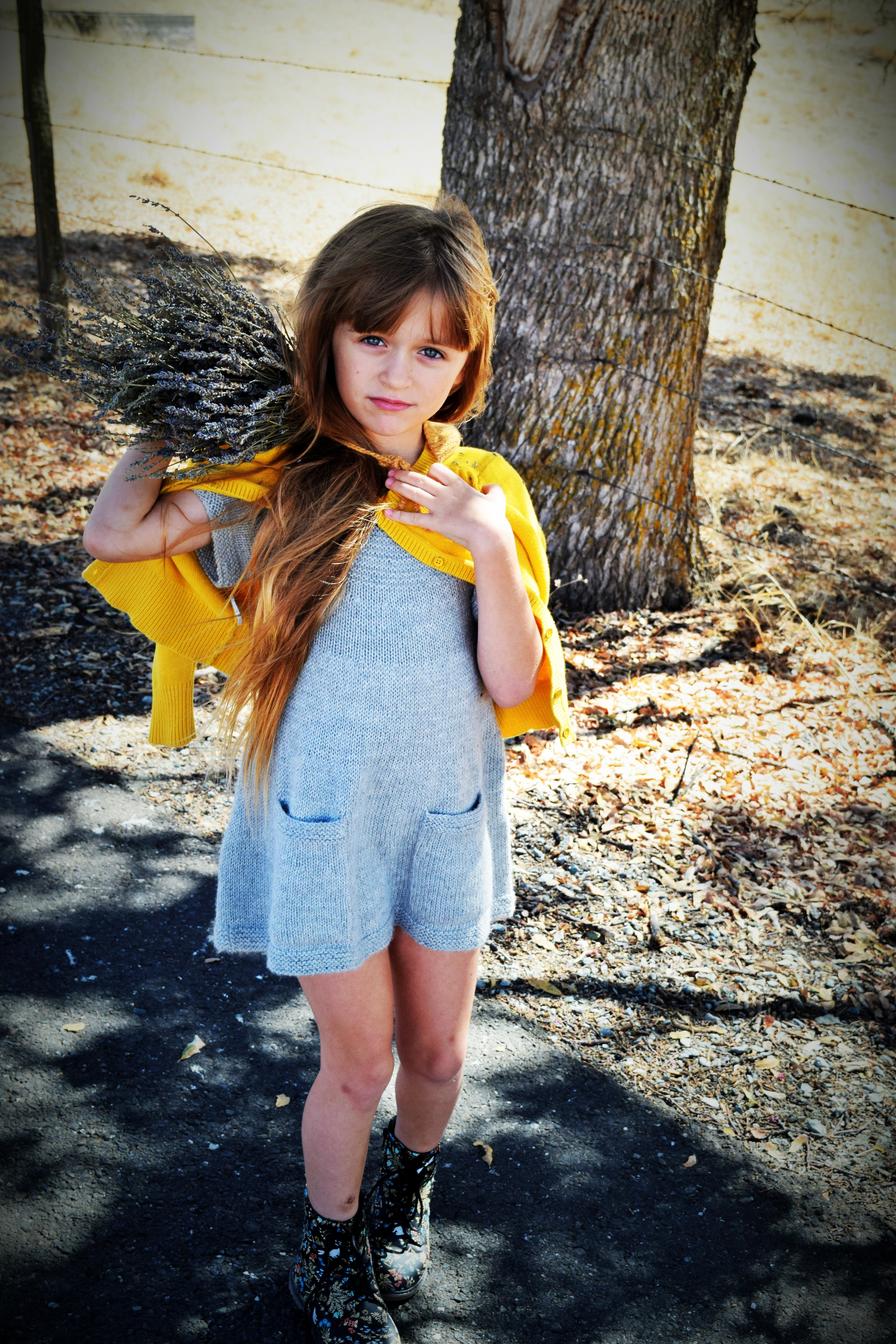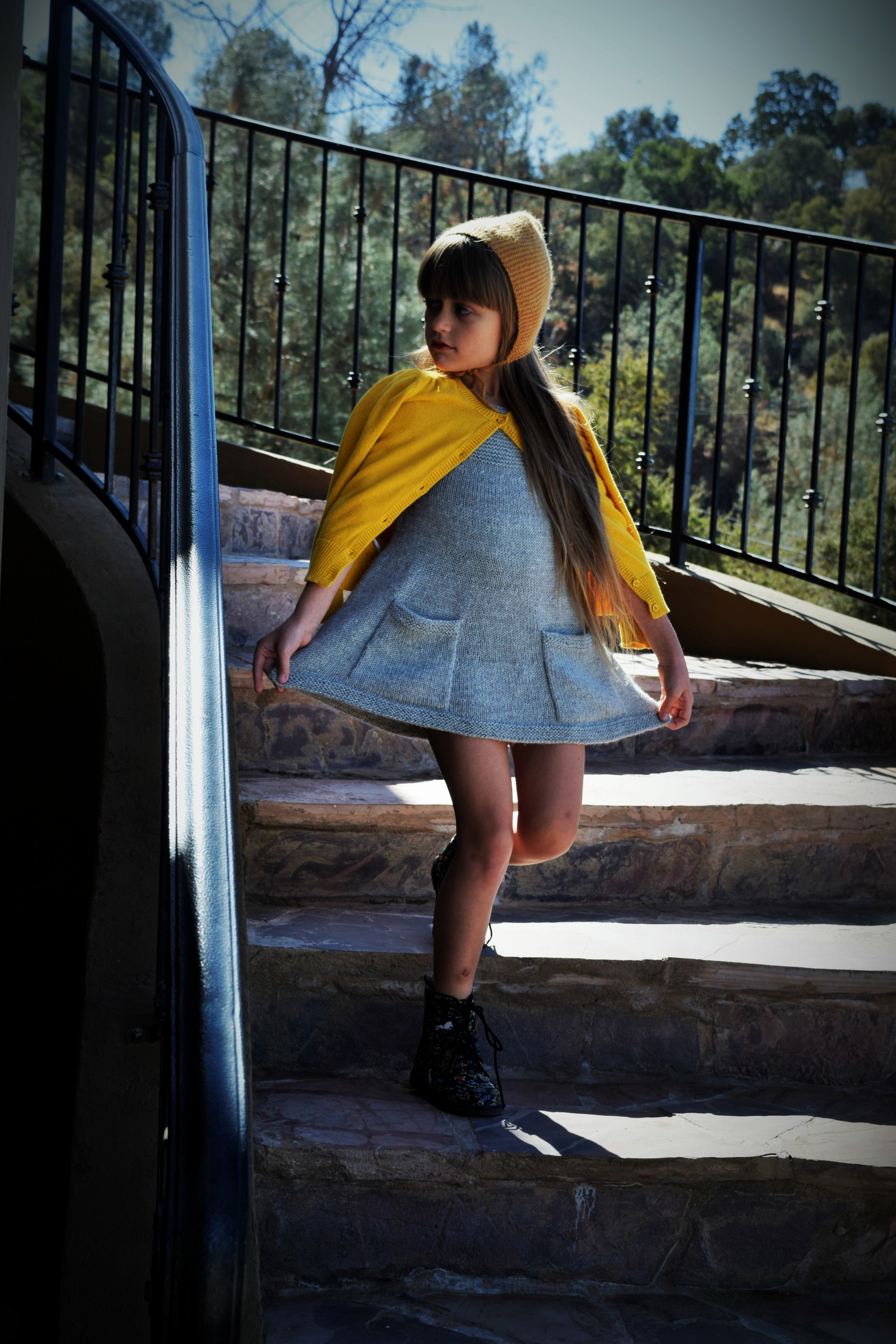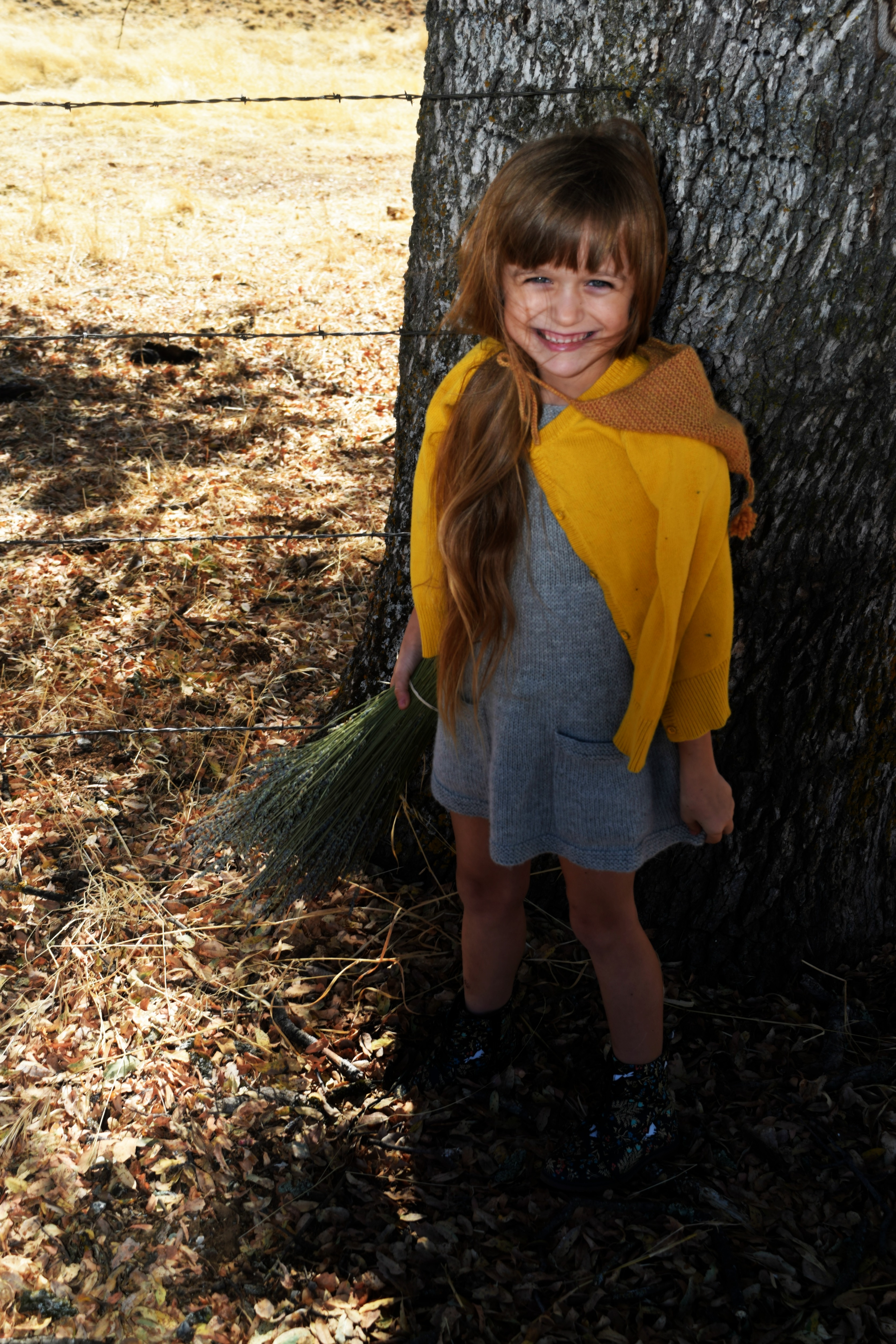 Hands on Learning: Alpacas
If you've been following us for awhile then you know that we love to draw using pastels. I don't always join them when they draw but my kiddos love it when I do. I never thought I was artistic or good at drawing but if you ask my children they'll tell you I'm a great artist. 🙂
Outside Chalk Painting:
Did you know that if you grind up chalk and make it into a powder you can paint with it by simply adding water to it? We did not actually grind up our chalk instead we bought chalk paint from our local craft store. Elizabeth painted the actual size of an Alpaca. Alpacas are on average 3 feet tall and weigh under 200 pounds.
Spitting Game:
Since Alpacas are so good at spitting far we decided to see if we could spit as far as an Alpaca can by using dried round pasta. Peter spit as far as 12 feet.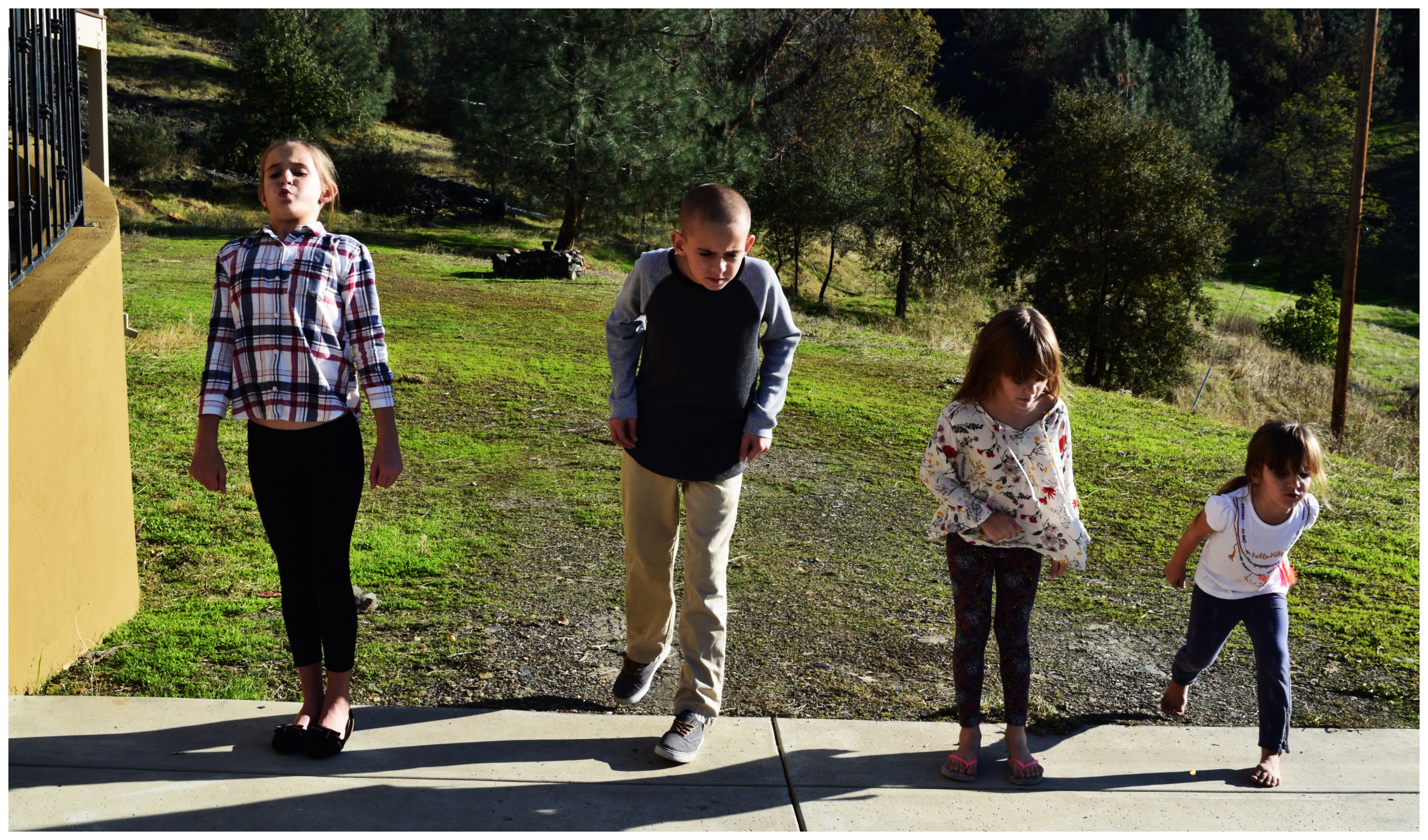 Needle Felting using Alpaca Felt Kit:
You should definitely try needle felting if you've never done it before. We bought our kit at Adorable Alpacas and you can order the same one from http://www.susanwaldronart.com. The kit contains a foam, two L shaped barbed needles, a piece of alpaca and wool fabric for the background, colored alpaca fibers, a design sheet, and a picture of how the final product should look when complete. It is also extremely easy and fun to make. Esther made the flower that was included in the kit. Elizabeth and Esther made alpacas.
What do you think of these adorable alpacas?
We share a new blog post every Monday and Thursday, 1 pm Pacific Time. Subscribe to our blog to see what we are up to next. Our subscription box is on the right side of this post under my picture. 🙂
We love to celebrate different animals. Check out Let's Celebrate : Ostriches.