No need to stay at some fancy hotel to get an incredible view because for $45.00 you can enjoy the views of Golden Gate bridge, Bay Bridge, Alcatraz, and San Francisco. "Where?" you may ask. Angel Island offers you so many incredible views. Angel Island is the largest island in the San Francisco Bay. Today Angel Island is a California State Park. The entire island is 760 acres.
Angel Island is so rich in history.
Angel Islands first settlers were the Native Americans. In 1769 Spanish explorers took missions to Angel Island. However, few of the natives became believers. In 1946 the United states took control of San Francisco. Around a week before this event, gold was found in California. Angel Island was used to deal with immigrants from China. The military made sure that they were who they said they were. If they were lying they would be sent back to China. In 1964 the Chinese were allowed to come to America freely. In 2008 a fire started on the Island. In 2009 the park opened for tourist. Through all of this the worst of times was the immigrant station. In this station Chinese and Japanese were put in cells. They waited months for interrogation and few were able to stay on America. They were treated like criminals and if they failed the interrogation they were sent home. Most of those who were sent home committed suicide before reaching home. – Written by Peter.
To get to the island you need to take a ferry. This short ferry ride lasts 12 minutes. You can either come from Tiburon or San Francisco. We prefer Tiburon because the ferry is less crowded. The ferry ride costs $15.00 for adults.
From Tiburon: Angel Island Ferry: Main Street. (415) 435-2131
From San Francisco: Blue and Gold Fleet: Pier 41, Fisherman's Wharf, (415) 773-1188
We hope to one day be a backpacking family. This year we bought everything we needed for our son Peter so that he could join my husband and I. We chose Angel Island as our sons first backpacking trip because it is under 2 miles long to our campsite. We stayed at the Ridge.
To book your backpacking camping experience go to http://www.reserveamerica.com and type in Angel Island SP, CA. We stayed on a campsite in Ridge. Campsite 4 has the best views. The cost per night is $30.00.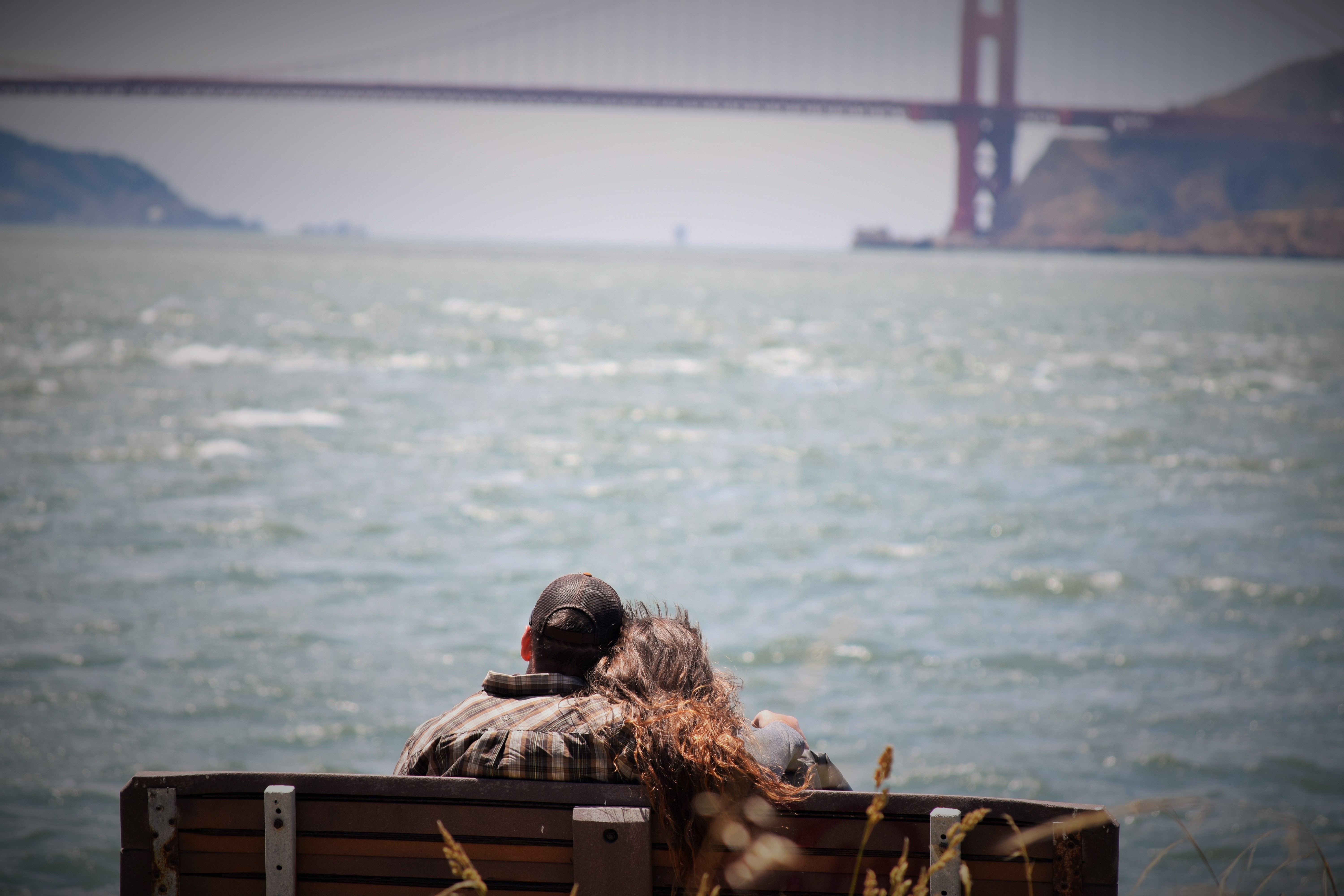 We mostly saw Camp Reynolds because our campsite was past Camp Reynolds. Here you can see the guardhouse, Chapel, old schoolhouse (which was first the chapel), bakery, Quarter's 10, water battery, men's barracks, Mule Bar and corral, and Officers row. Camp Reynolds is only 1.5 miles from Ayala Cove. Ayala Cove is where you get off the ferry.
There are beaches at Ayala Cove, Quarry Point, and Perle's Beach. Perle's beach is really close to the Ridge campsite.


Battery Ledyard was a reinforced concrete.
Bugaboo Camper:
GSI outdoors offers the best backpacking/camping cookware. We received this amazing Bugaboo Camper. It is so compact and light. We love that it is non-stick. The gripper comes off the pots and frying pan and can be placed into one of the mugs when you are not using it. What is included: 1 frying pan, 2 different size strainer lids, 2 different size pots, 4 sip-it-lids, 4 mugs, 4 bowls, 4 plates, gripper, and stuff sack.
To order your Bugaboo Camper visit http://gsioutdoors.com.