I love to receive advice from others. That is probably why I read so many "how to"  books which are filled with advice. I am curious what others have to say about different situations, ideas, and topics. However, the tables have turned and I will be giving advice to another mother. Each Thursday 5 moms, including me, will be asked a mommy question from an anonymous person. Then it will be our turn to answer their question.
Mommy Question:
"So I have a 6-month-old son who rarely gets to be around people other than family. On New Year's day, we went with my parents to a friend of theirs house for dinner. I knew no one there but my parents. My mom was walking around with my son and the next thing I know, someone else is holding him. Now 3 different people are in his face. Meanwhile, I'm sitting there contemplating how not to go off on them for not asking if they could hold him or my mom for just giving him up so easily. Am I wrong for not wanting people to be all over my baby, touching his hands (which) stay in his mouth, face, ect? They could sense my uncomfortable vibe and handed my baby over to me and then had the nerve to tell me to take their number because they would love to babysit because he liked them. I kindly (probably not to them) told them that I was picky and it is not up to my 6-month-old. I know what's best for him and I still don't know any of your names, smh, it just really bothered me so when they left I told my mother that I don't pass the baby around like a doll to strangers. Am I overreacting because he's my first born?"
My Answer:
I first want to say that no one has all the right answers and everyone is entitled to their own opinion. Our experience in life help us form different options. With that said…. I do believe that you were overreacting. Please do not throw stones at me just yet.
When attending social gatherings it is natural and normal for people to get to know each other. Individuals usually do not attend dinner or social gatherings if they do not want to be social. Adults like to shake hands, children like to play together, and just about everyone loves to hold babies.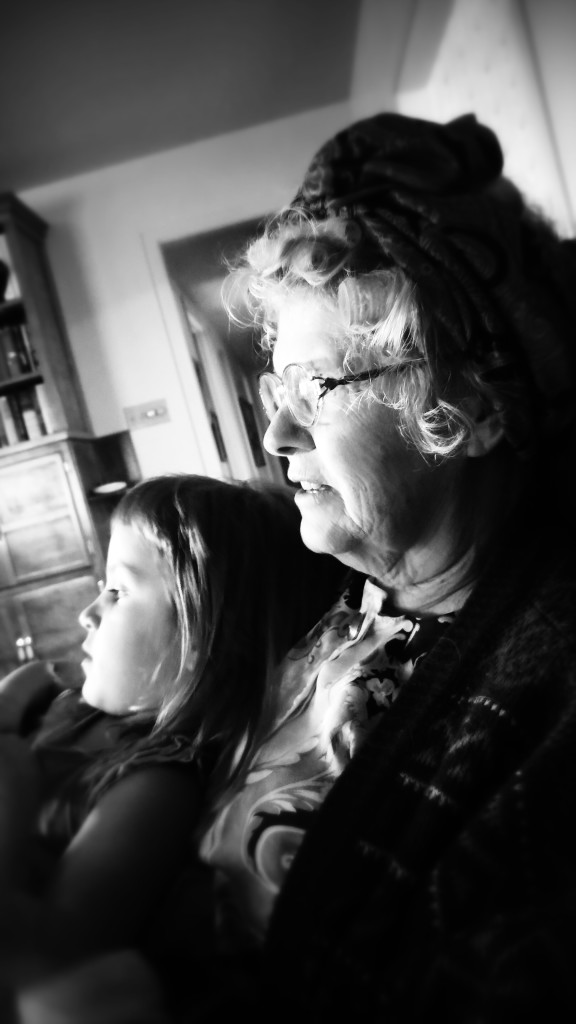 When my husband and I had our first two children, once a month, we visited an elderly home with our youth group and our two children. We shared a message, sang songs, and visited with each other. You would have not guessed what these individuals from the elderly home loved more – babies! Yes, that's right, they loved our baby. They wanted to hold her, talk to her, and pat her hands. I saw absolutely nothing wrong with this. I also did not feel as if my daughter was some doll being passed around. The reason for this is because I knew how much joy it brought these elderly individuals. I put myself in their situation and I know that it would make my day if I was surrounded with elderly individuals every day and a baby or young child was brought to my home and I was given the privilege to hold that child.
With all that said, for those who do know me, know that my children and I love to show affection. We love to hug our friends and loved ones. We even hug many of our neighbors so it is easy for me not to see anything wrong with others holding my children. However, if you are a person who does not like to receive affection from others then it is natural for you not to want others to hold your 6-month-old child.
Also, I think the individuals at the dinner gathering who gave their numbers to you were not being rude and did not mean to offend you. ‪‪I think the polite thing would have been to take their number, thank them, and tell them that most likely you will not be needing a babysitter any time soon. I think you were right to tell your mother that you did not like her passing your baby to others. For those who do not like others to hold their babies, they probably should not attend social gathering with others who they do not know. If you do attend, make sure that you hold your baby the whole time.
I hope I have not offended you in any way. Remember that this is your child and you are blessed to do what you think is right for your child. You are one amazing and loving mother!  
Check out what my friends had to say….
Shanneva: http://www.dirtandnoise.net/?p=3708
Serene Mom: http://www.serenemom.com/1131-2/
Yannivlovely : http://yannivlovely.com/ask-away-thursday-my-child-is-not-a-doll/
Healing Mama Remedies: http://healingmamaremedies.com/2016/01/14/ask-away-thursday-help-strangers-were-holding-my-newborn/