If you had to think back to a sweet memory would you have a specific day or an event in mind? We take many day trips and as much as I wish I could tell you that each one of them was magical, I can't. It is not always the locations or weathers fault. Sometimes it's our fault because one of us is too tired or not in the mood for a day outing so the day trip doesn't go as planned. Sure we tend to always have fun but we could have had enjoyed our time out far better if simply our attitude was in the right place.
Last Sunday we spent the day in Berkeley, California and we had such a blast. This was a sweet memory day trip and the best part was that everything we did was free. After this day trip we were convinced that "the best things in life are free" (Coco Channel). Wouldn't you agree? Friends, smiles, hugs, kisses, laughter, love, and memories are all free.
I told my husband that I knew where I wanted to move after this day trip because Berkeley has so much to offer, they seem to have it all.
Indian Rock
Can you imagine having a two/three story boulder next to your backyard? Well for some residence in Berkeley this is their reality. Indian Rock is on a 1.18 acres public park and is free and open for anyone who desires to climb, watch the sunset, or see a beautiful view of the Bay Area. We came early so it was still a bit chilly. Eve climbed up once and then wanted to stand in the sun for the rest of the time. While the rest of our children climbed up and down this massive rock.
Bay Area Book Festival
We love books and we came to Berkeley specifically for the book festival everything else that we did was extra. They had over 100 booth venders so we could support writer's by purchasing one of their books. We enjoyed that they had something for everyone here. We were surprised that it was not overcrowded. Our kids liked the Family Fest Zone because it was geared for families such as ours. There were rides that children could go on and crafts that they could create. Listening to authors read their own book to children was fun and put a desire into our kids hearts to write their own book. Our Elizabeth got inspired and came home after the book festival writing daily her own little story.
Berkeley Poetry Walk
As we were walking from the book festival to our car we decided to walk through the Berkeley Poetry Walk. There are many poems written throughout the sidewalk. Some of these poems were funny while others touching and sad. Our son loves to write poems and he can spend hours reading poetry.
Located at 2030 Addison St, Berkeley, Ca 94704
Regional Parks Botanic Gardens
We favor being close to nature far more than anything else. In this botanical garden we were able to see a little bit of everything from cactuses to red woods. All the sections of this park are dedicated to parts of California so we got to see all of the native plants of California in just a few hours. There is plenty of space for you to enjoy a picnic at. This park was opened in 1940 and there are 10 acres to enjoy.
Located at Shasta Rd, Berkeley, Ca 94708
Adventure Playground
This playground looks horrible, dangerous, beat up, old, and unsafe. However, this was the coolest playground we have ever been to. I have actually dreamed of a playground like this for my children. This playground is made from recycled materials and the best part is that your child can add to the playground. They can build more structures and can paint them with any of the colors that they have available. We did not build this time but definitely next time we come we plan on getting dirty. Our kids loved the zip line. In this park children feel like they are able to build anything and are praised for their creativity. If you pass by Berkeley this is one stop you don't want to miss.
Located at : 160 University Ave, Berkeley, Ca 94710.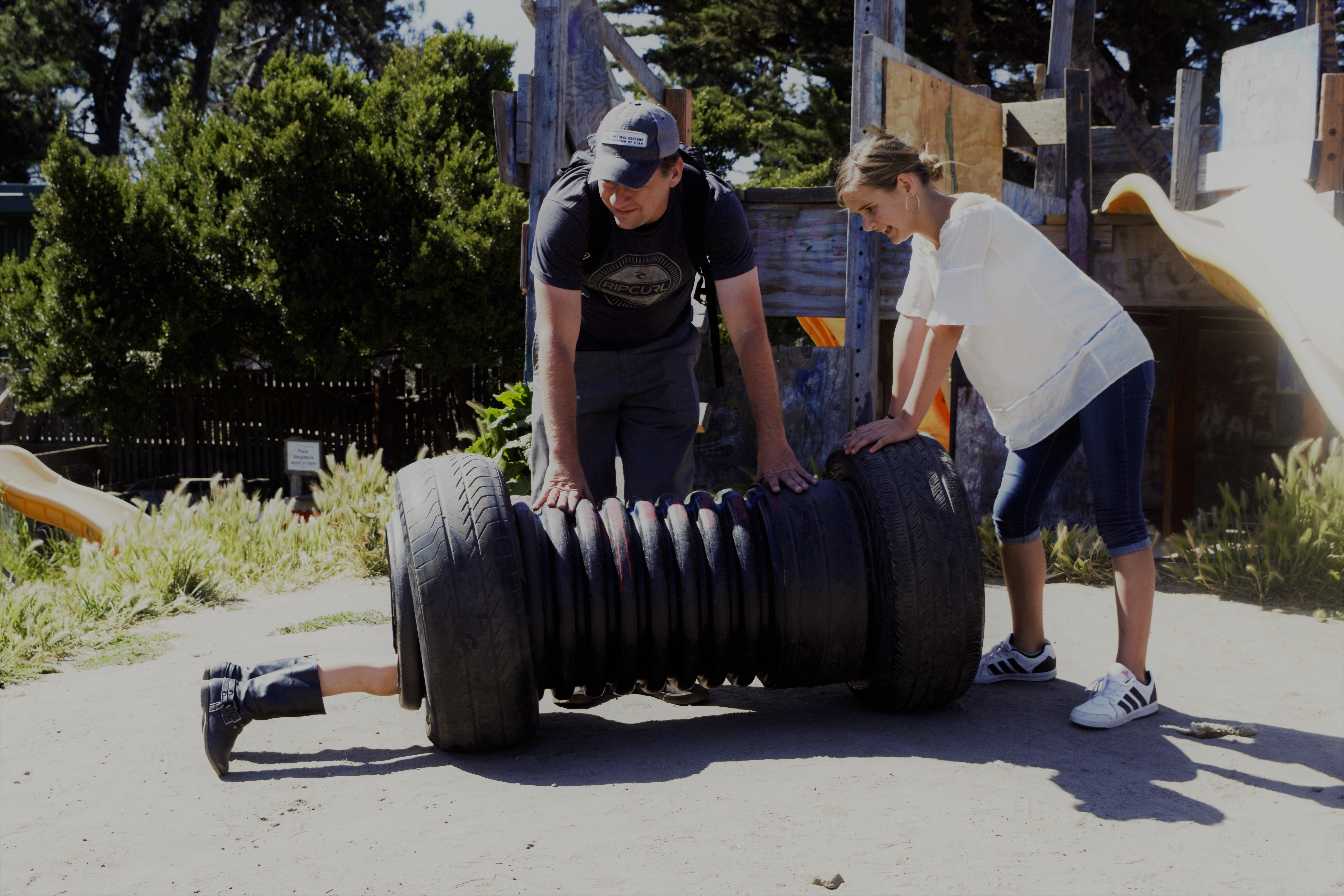 Thank you for reading our post. Have you ever been to Berkeley, California?