What do you think of when you hear Bodega Bay? Most likely you think of seafood, ocean views, bay views, and a vast variety of birds. Bodega Bay was made famous by Albert Hitchcock "The Birds." There is a lot more here then just birds.
We decided to be in the heart of this beautiful bay by staying at Chandler Guest Ranch.
Do you love to be close to nature but dislike the discomfort of camping? Then you will love glamping. It is exactly as it sounds : glamorous way of camping. With glamping there is no need to pitch a tent or set up your inflatable mattress because it's all set up for you. If you don't go camping because you have back pain from those inflatable mattresses than you will adore this comfortable bed with luxury linens and touches of beautiful details. One of the best things about glamping is the wood-burning stove inside the glamping tent that keeps you oh so warm. We had cots added to our room because we wanted to spend quality time with our children but without the bunk beds it is very spacious.
Chanslor Guest Ranch is a 375 acre nature preserve which means that there are plenty of hiking opportunities and exploring that can be done here. If your not big on hiking then you'll love activities such as horseback riding or kayaking. We enjoyed Chanslor Guest Ranch on two rainy days. We were not able to enjoy other activities besides hiking and by hiking I mean one mile or so before it started raining again.
We stayed in the Turkey Point glamping tent and loved the frequent visits from the 4 ranch pigs. The farm girl in me loved drinking coffee in this farm environment. You can't beat the views from this glamping tent.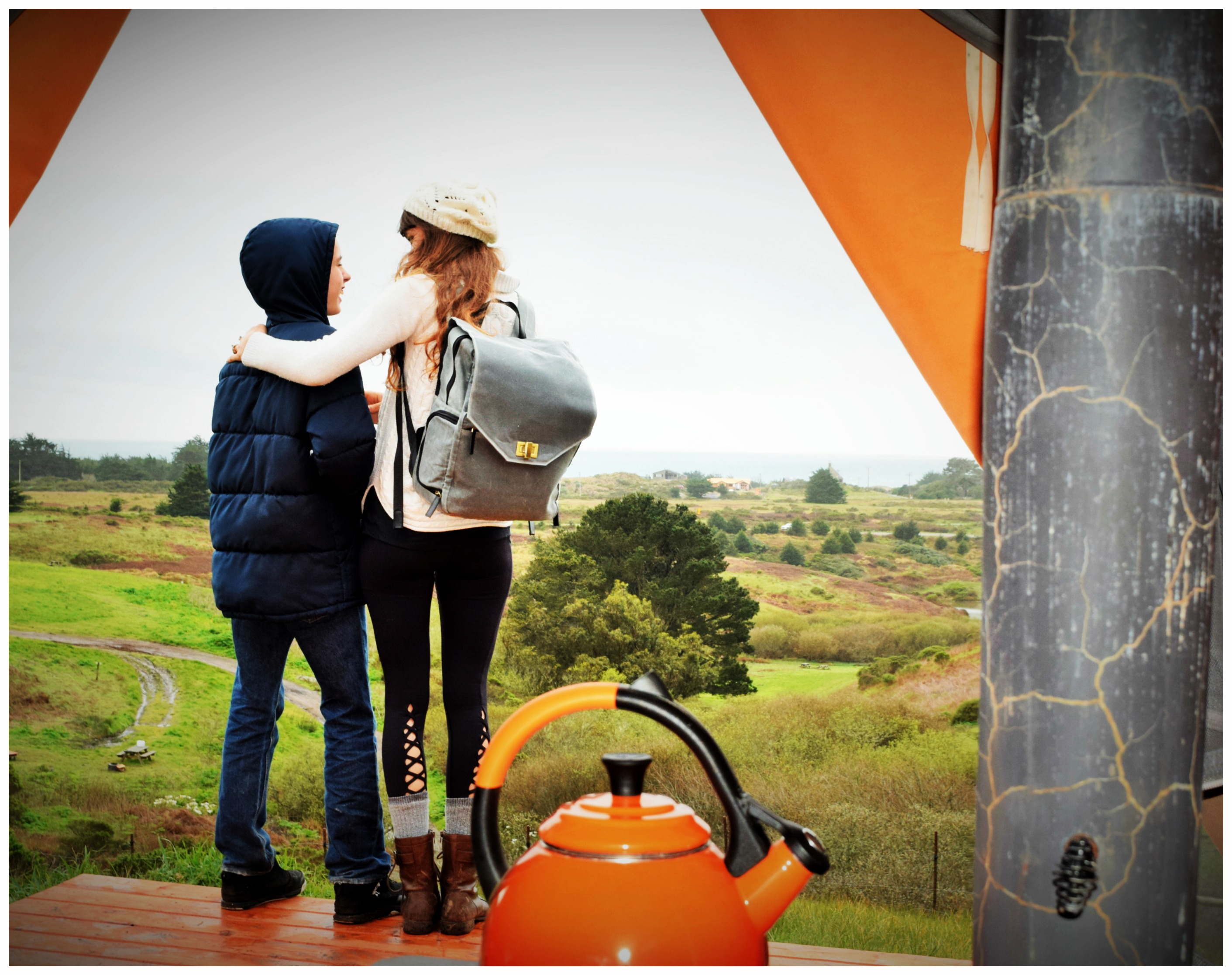 Bellbrook backpack in gray is from Johansen Camera Bags
My criss cross tights are from Senita Athletics.
The Children's Bell Tower
This bell tower is such a beautiful symbol of love and forgiveness. I can't imagine going through what Maggie and Reg Green felt when they lost their sweet 7 year old son Nicholas in Italy from a gun shot by highway robbers. Nicholas parents chose to donate his organs to seven Italians. These bells were donated by families, schools, and churches in Italy. This is dedicated to children everywhere.
Every time we visit Bodega Bay we always stop by Spud Point Crab Company and get crab sandwiches because they are so fresh and I'm able to get my crab fix. Since this is a tiny take-out place we always enjoy it near a beach.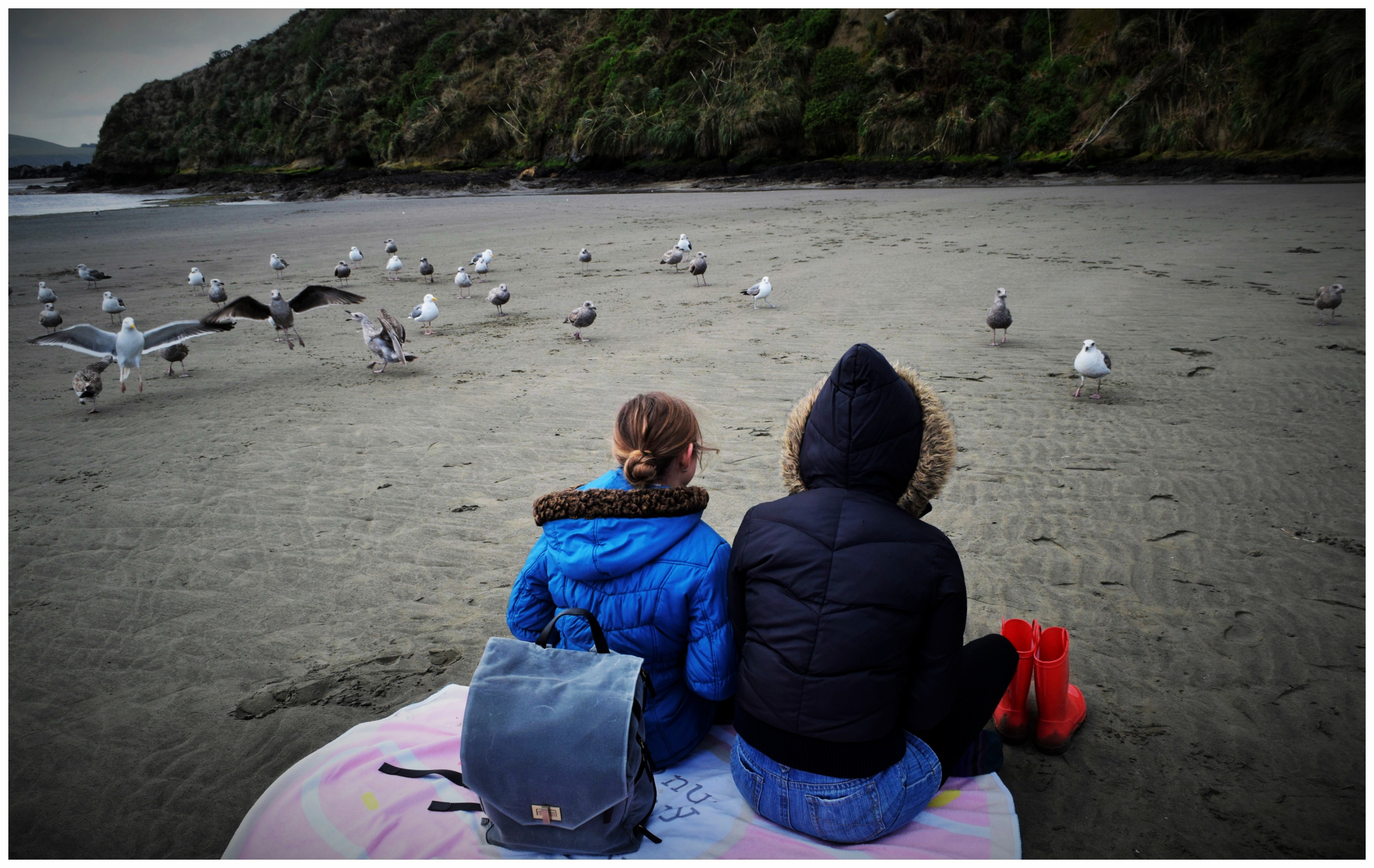 Our "Ocean Blues" roundie is from Swimzip
Our "Donut Worry Be Happy" roundie is from Jessica Rey
Patrick's Salt Water Taffy
What better way to stand out than to paint your building pink and white striped. If you don't know already….I have a sweet tooth and love candy. Coffee, tropical, rum, eggnog… oh my. The choices are endless.
They are located off 915 Hwy 1 Bodega Bay, CA 94923.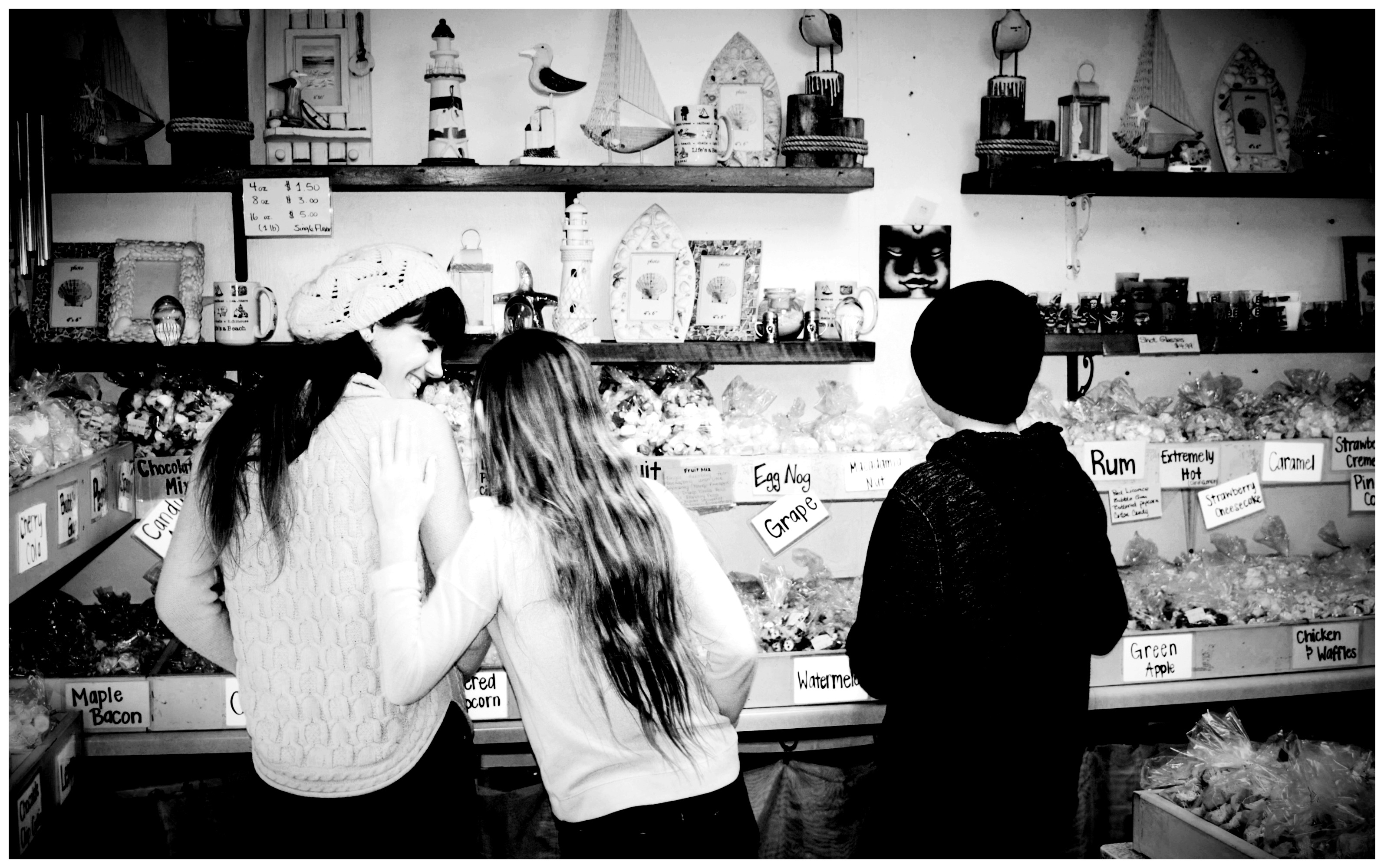 On the year of 1961 Alfred Hitchcock was looking for ideas for his next suspense movie. He found an area where many bird migration routes go through. Here he filmed "The Birds". In 1963 this movie hit theaters and since then no movie has been filmed in Bodega Bay or Bodega. Bodega Bay is not how it seems in the film because Bodega Bay is totally safe. Well, seagulls may attack your food.
Our first stop down this films memory lane was Bodega County Store which is filled with collectibles, daily necessities, and sandwiches to take with you. The walls are covered with pictures from the film and many of them are autographed. Outside of the store you will find a replica of Alfred Hitchcock and an old random phone booth.
We decided to stop by and see the school from "The Birds" famous scene. Peter and Esther ran down the same street but thankfully there were no birds in sight. The school is now a private residence so we ran down the street quickly to respect their privacy. Next to the school house still stands the Bodega Catholic Church.
The Tides Warf Restaurant from the film was burned down a few years ago and has moved to a different location but you can still see the original entrance from the movie inside the restaurant.
We ate lunch at The Birds Café which was not in the film but goes well with the theme.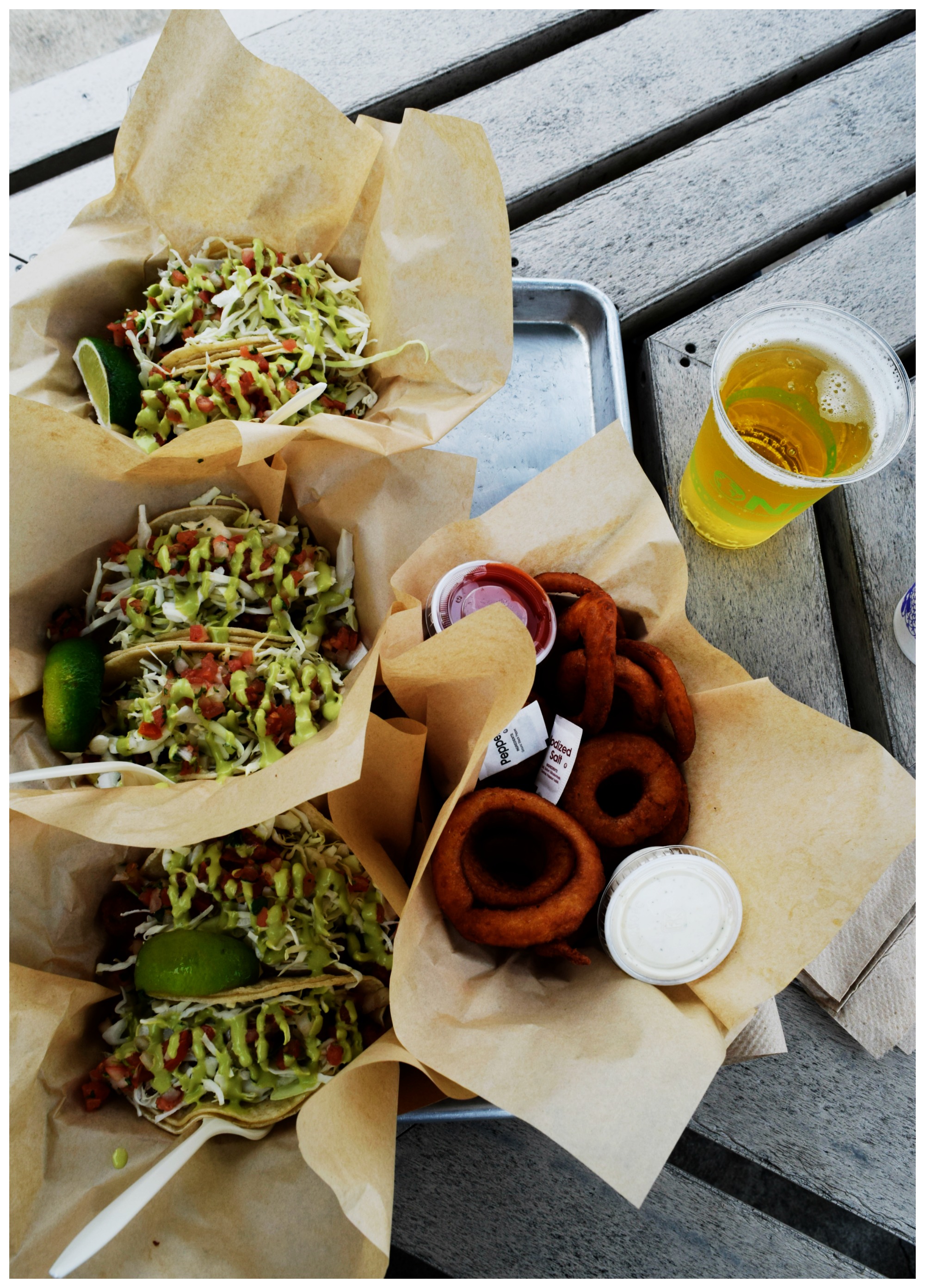 Thank you for reading our post. We share a new post every Thursday at 8 pm Pacific Time.
Thank you Chanslor Ranch Glamping for hosting us.