"In nature, I feel the miracle of life. In life – all life- even tiny buzzing life, I feel their passion, love, and soul."-Betsy Seeton
Now that we live in the country away from family, date days happen fewer than we would like. However, recently we were able to spend three days, two night alone without our 4 kiddos. We love hiking so we planned our trip around visiting Castle Crags State Park.
"Of all the walks we've taken together, this one is my favorite."
Castle Crags Trail:
Hubby and I got the inspiration to come up here and do this amazing hike from http://visitcalifornia.com. Visit California wrote about 7 castles in California and this was one of them. We could not wait to see the oldest standing castle in California. As we hiked up 2.7 miles with an elevation gain of 2200, we felt as if we were ascending up onto the castle which was placed here on purpose. A castle which is hard to reach. Unlike the other castles which you see in California this one you are able to enjoy for yourself without a huge crowd. This is a strenuous hike but worth every bit of it. You will see views of Mt. Shasta and the spectacular granite peaks of Castle Crags tower.
This is a 5.6 mile out and back hike. On the way back we stopped by Indians Springs and enjoyed some refreshing and pure spring water. If you stop by the Indian Springs then this hike will be 6 miles long.
The entrance fee is $10 and no permit is required.
The trailhead address is 20022 Castle Creek Road, Castella, Ca 96017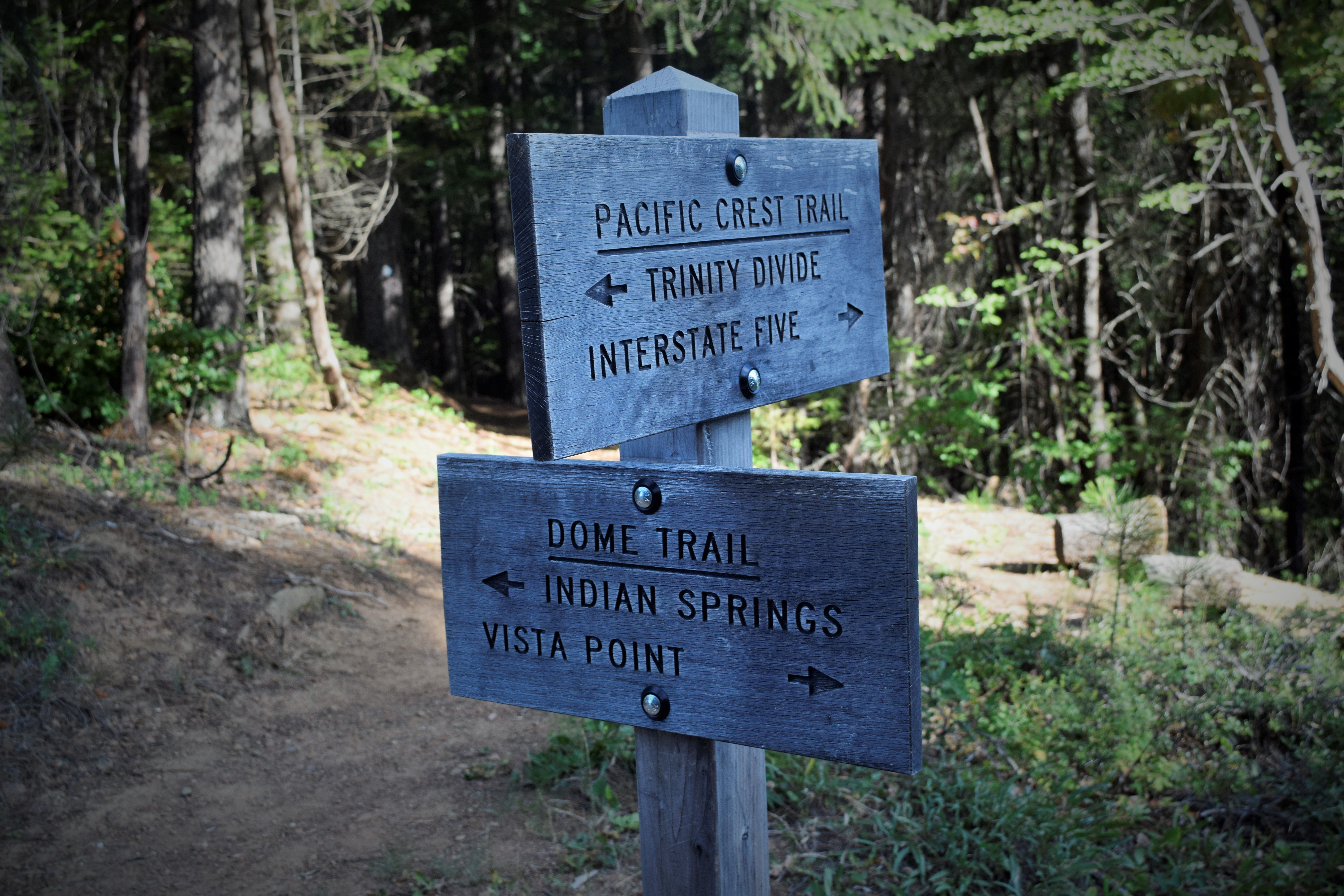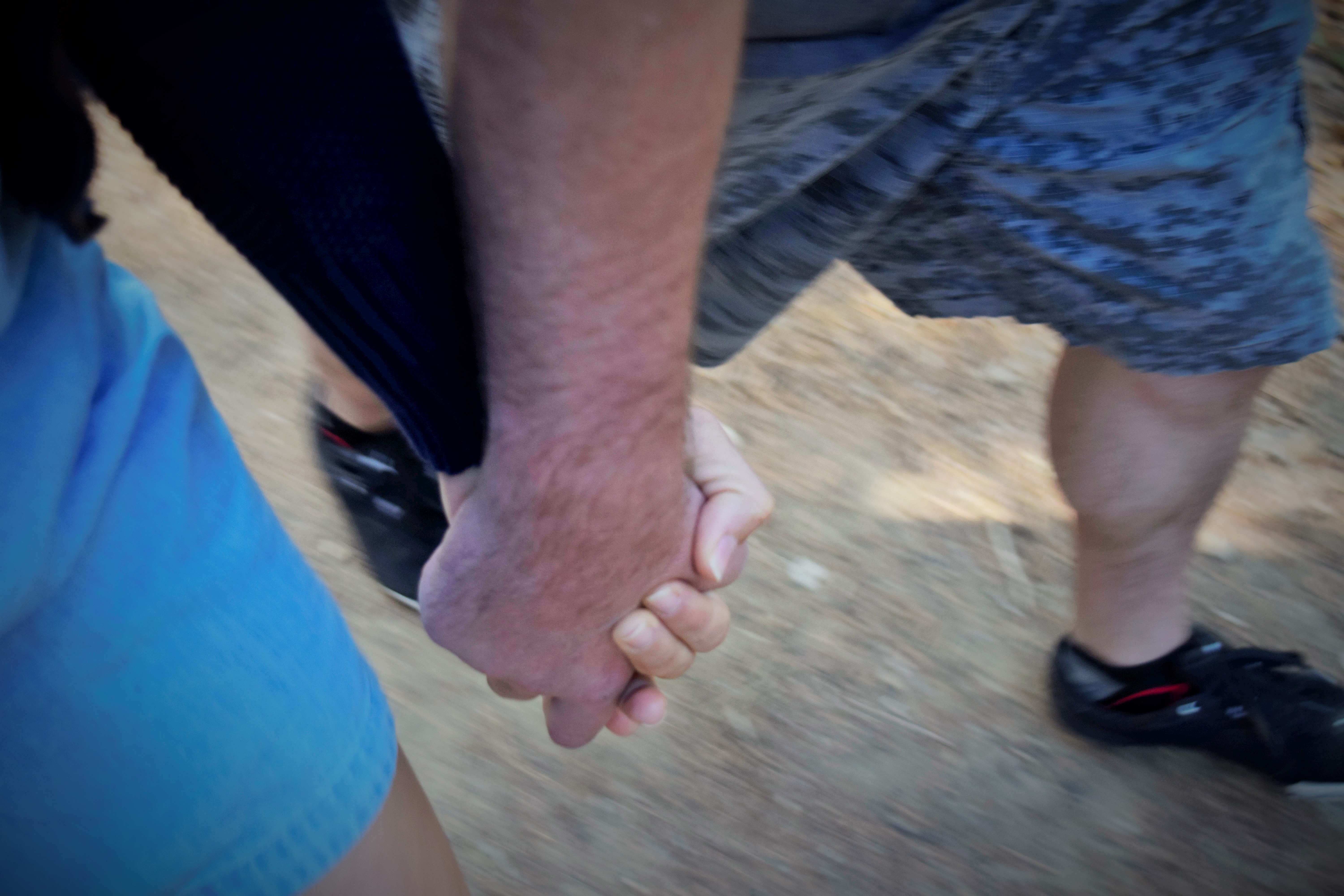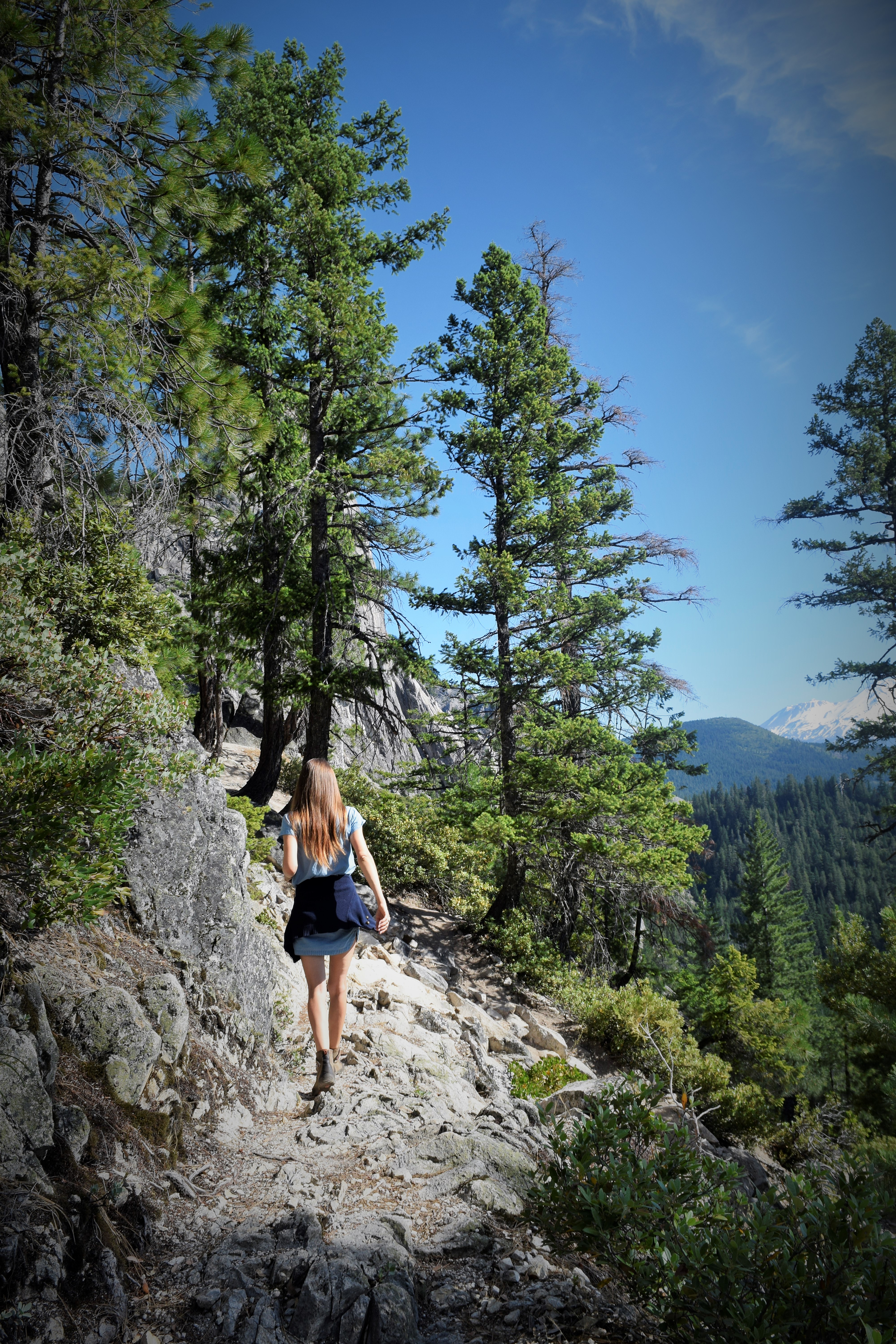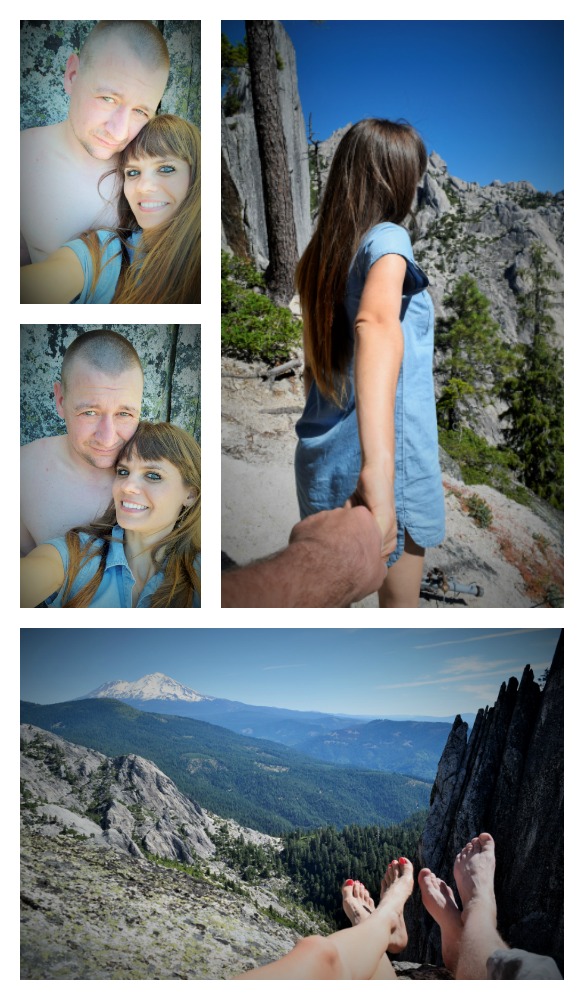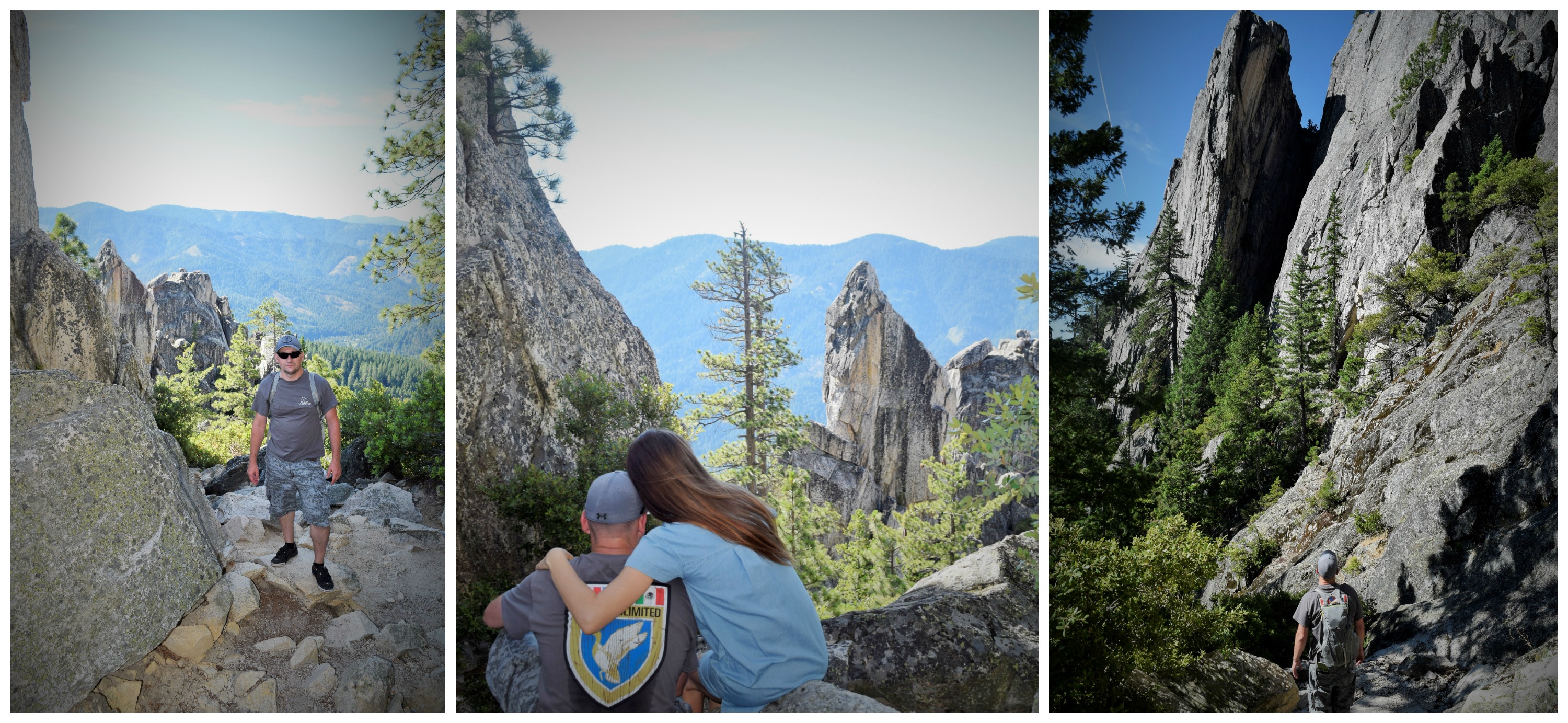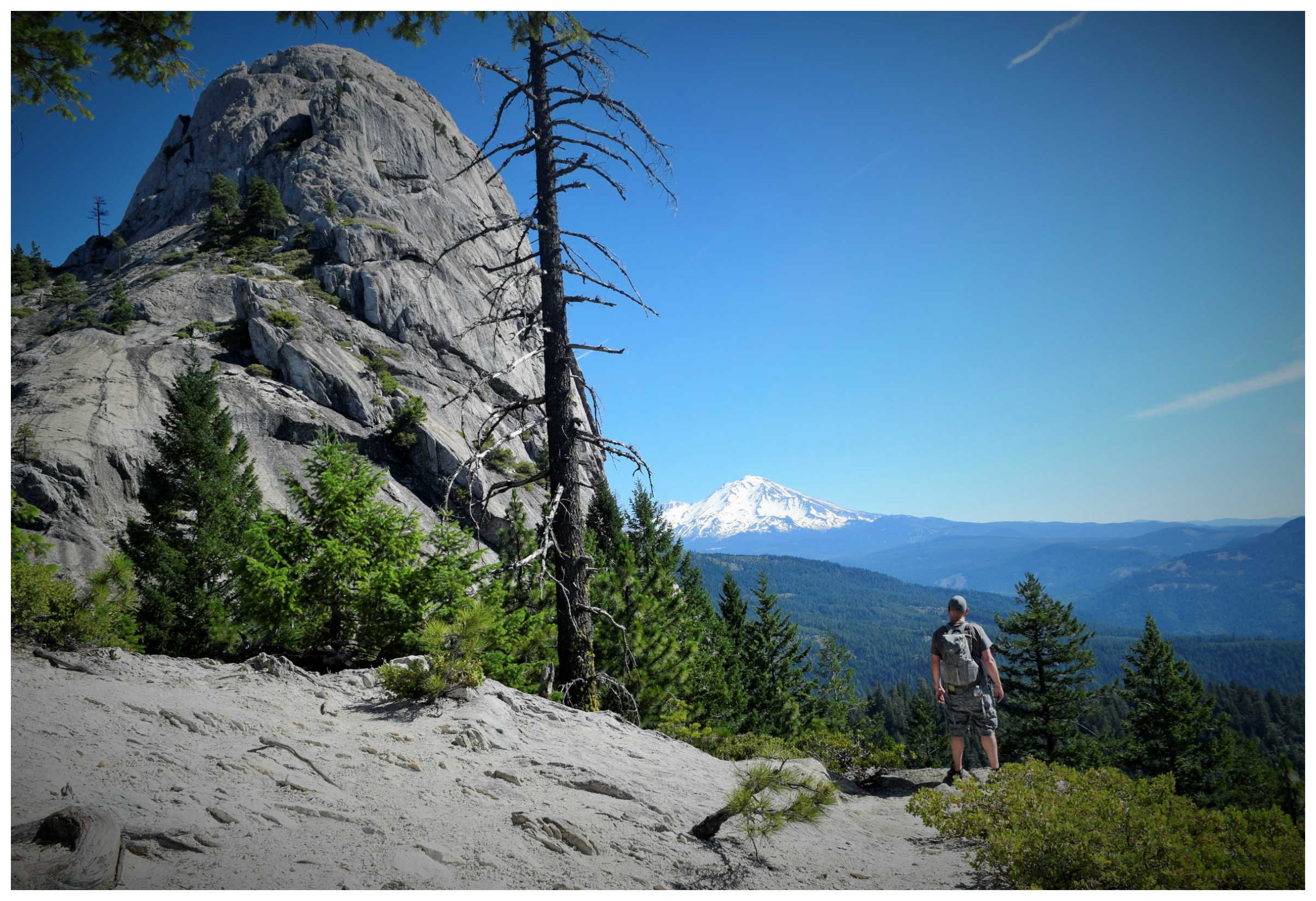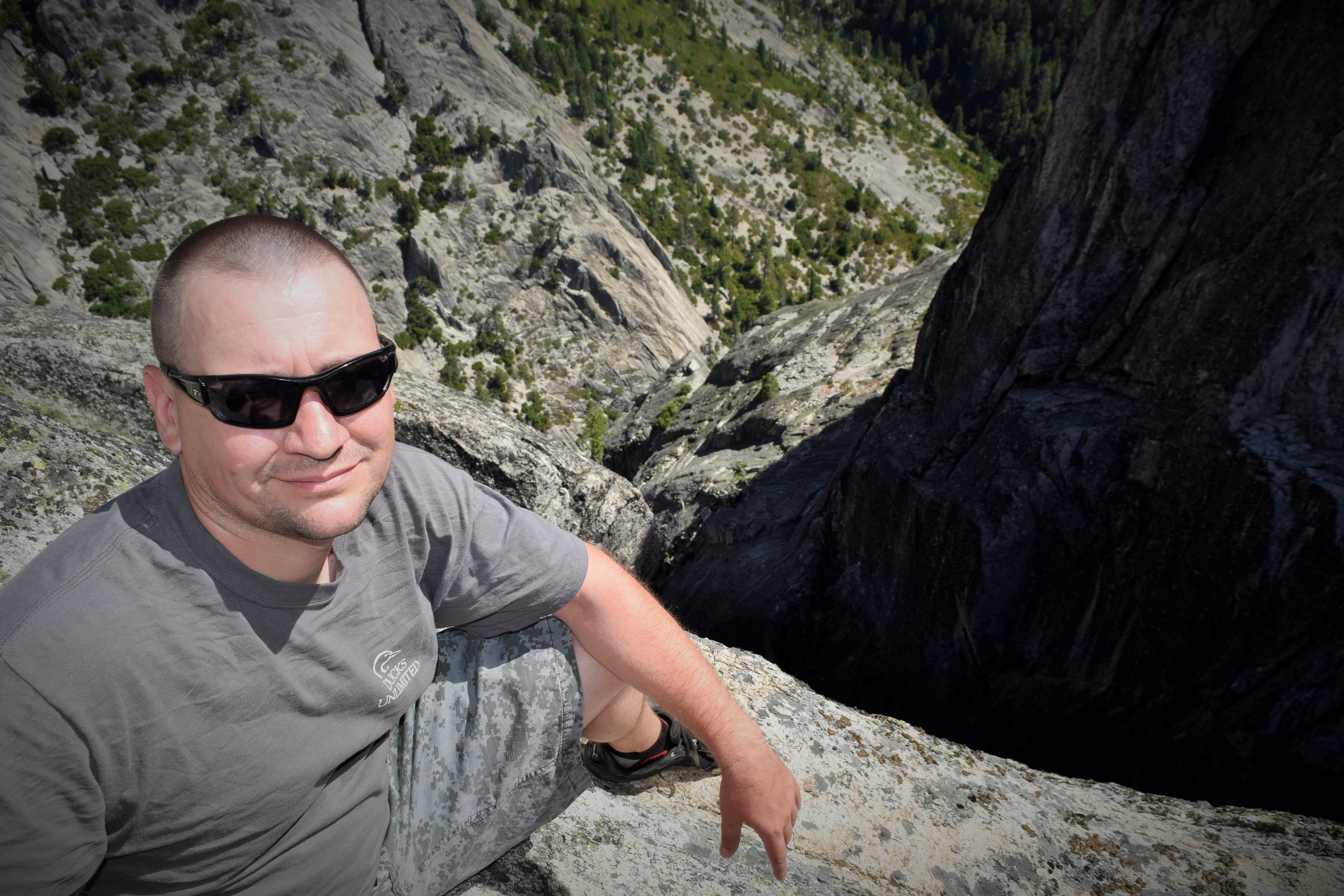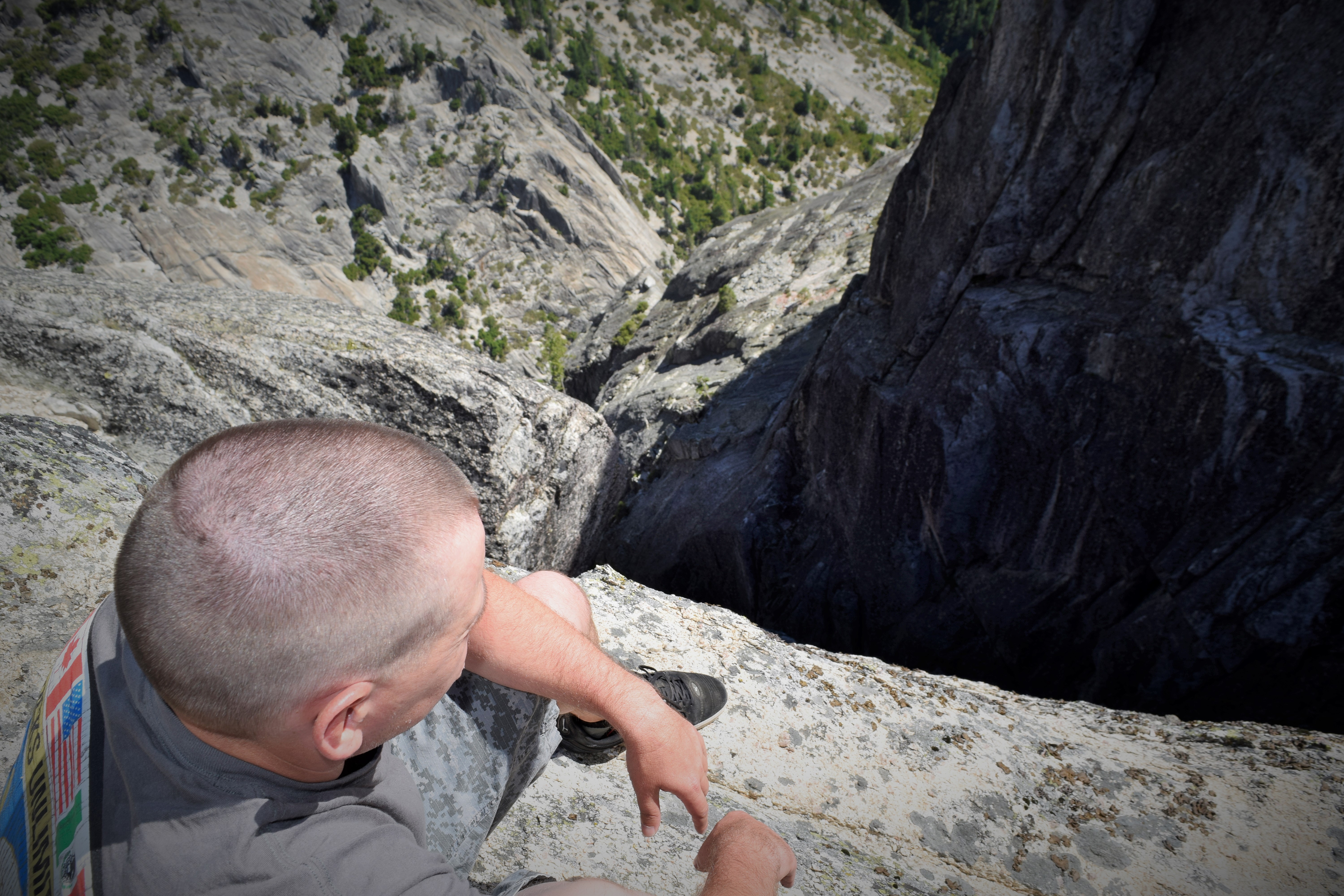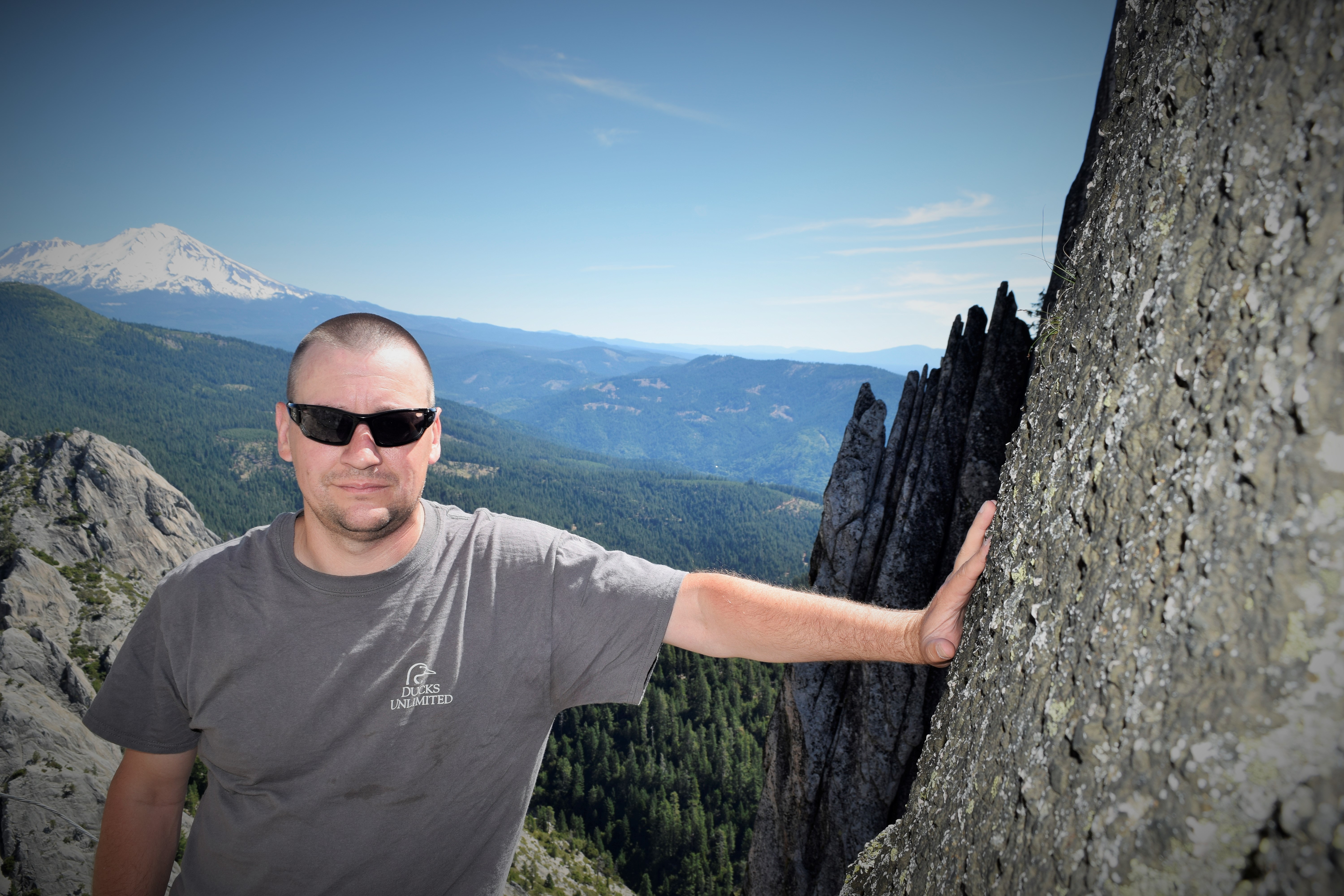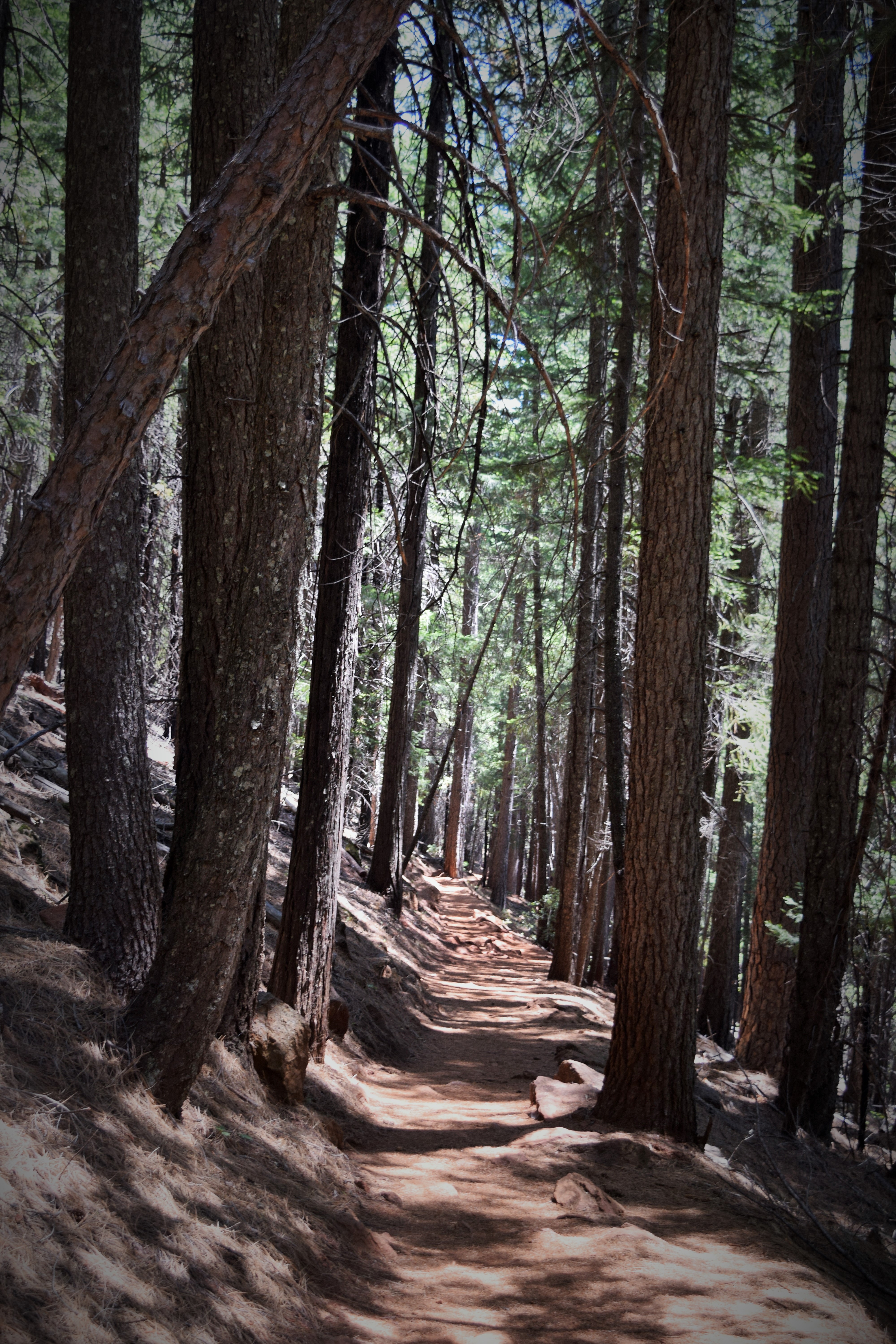 Root Creek Trail:
This trail is perfect to do after you've enjoyed an early dinner. This is an easy 2.2 mile round trip hike. There is lots of shade thanks to the tall pines. At the end of trail (before you head back) you will reach a creek.
This trail is located at Castle Crags State Park.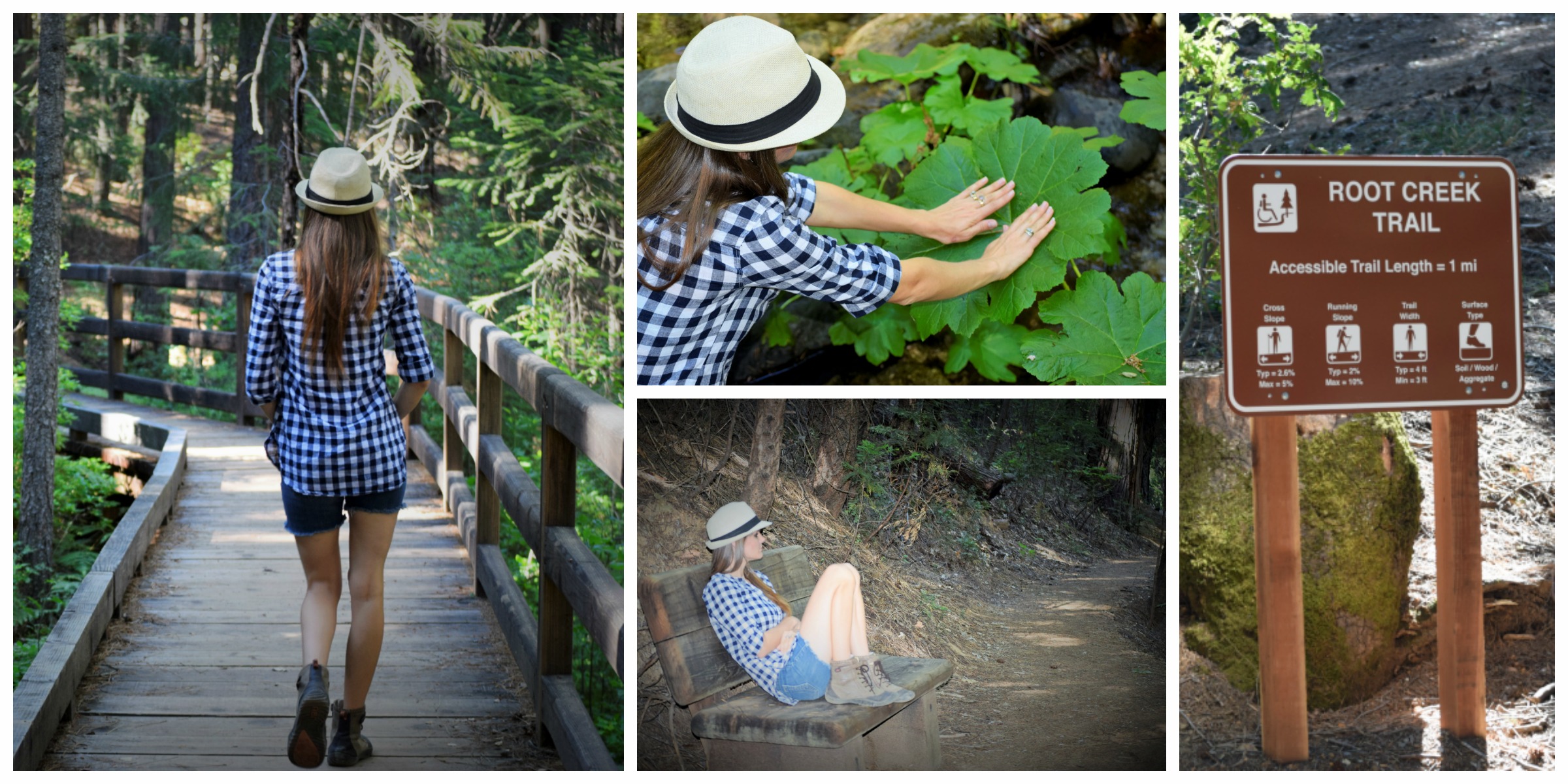 Vista Point Trail:
This is such a short walk to such a beautiful vista point. This trail is located in Castle Crags State Park. On your left side you will get the beautiful view of the Gray Rocks and on the right side the majestic Mount Shasta. These two beauties look so different from each other. It is so neat to glance left and right and be in awe of how different and beautiful God created everything.
 McCloud River's Waterfalls:
On our way to Dunsmuir we stopped by and enjoyed Middle McCloud Falls. This majestic waterfall is 46 feet tall and 100 feet wide. This is such a popular waterfall. You can actually swim in the pools below the waterfalls.  There are actually 3 waterfalls within walking distance from each other. McCloud River is a great place to swim, hike, and fish at. You can enjoy these three waterfalls (lower, middle, and upper) by hiking 3.8 miles round trip. This is a pretty easy hike especially when you take your time and make plenty of stops along the way to swim or fish. Call McCloud Ranger Station at  (530) 964-2184 if you have any questions.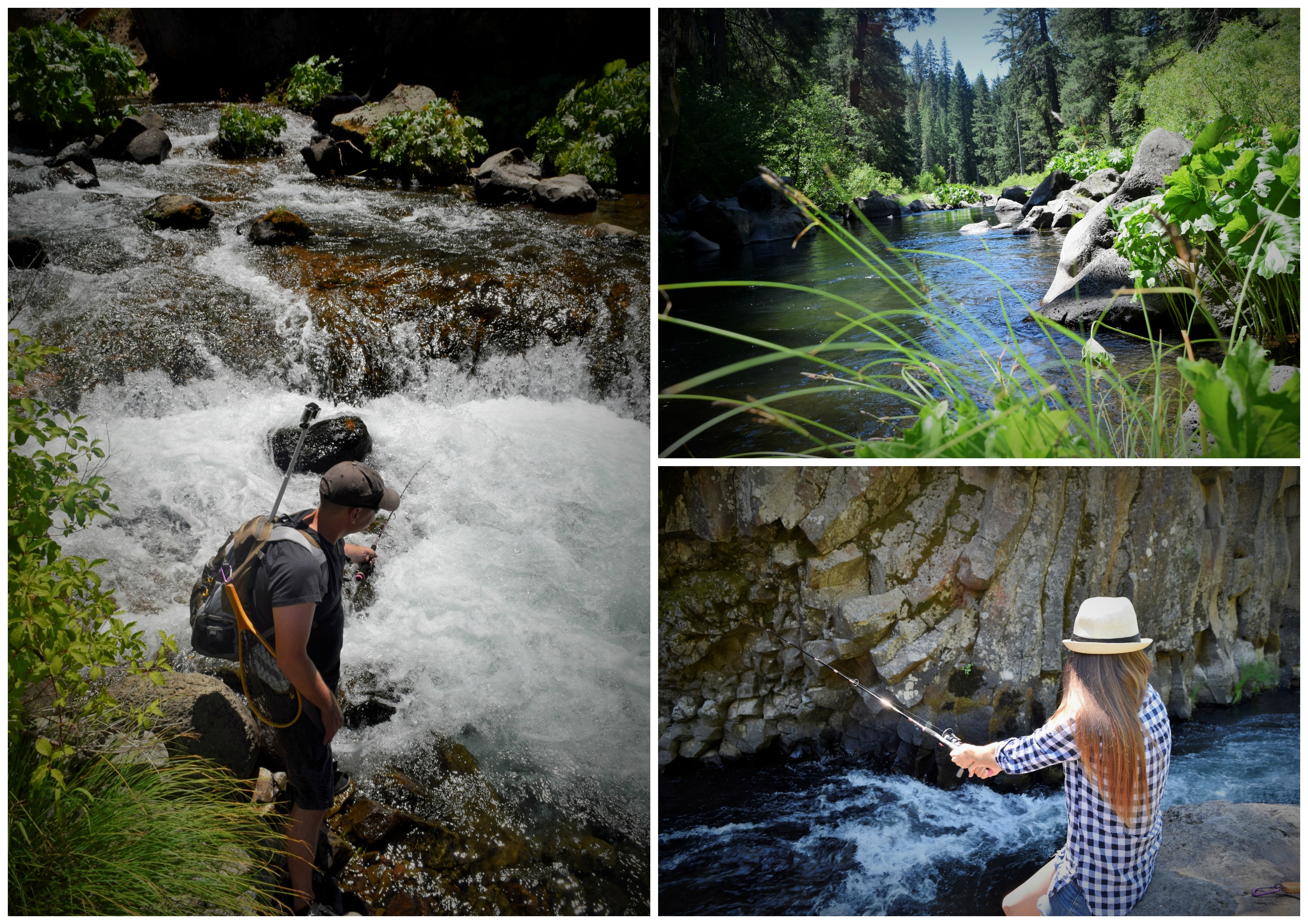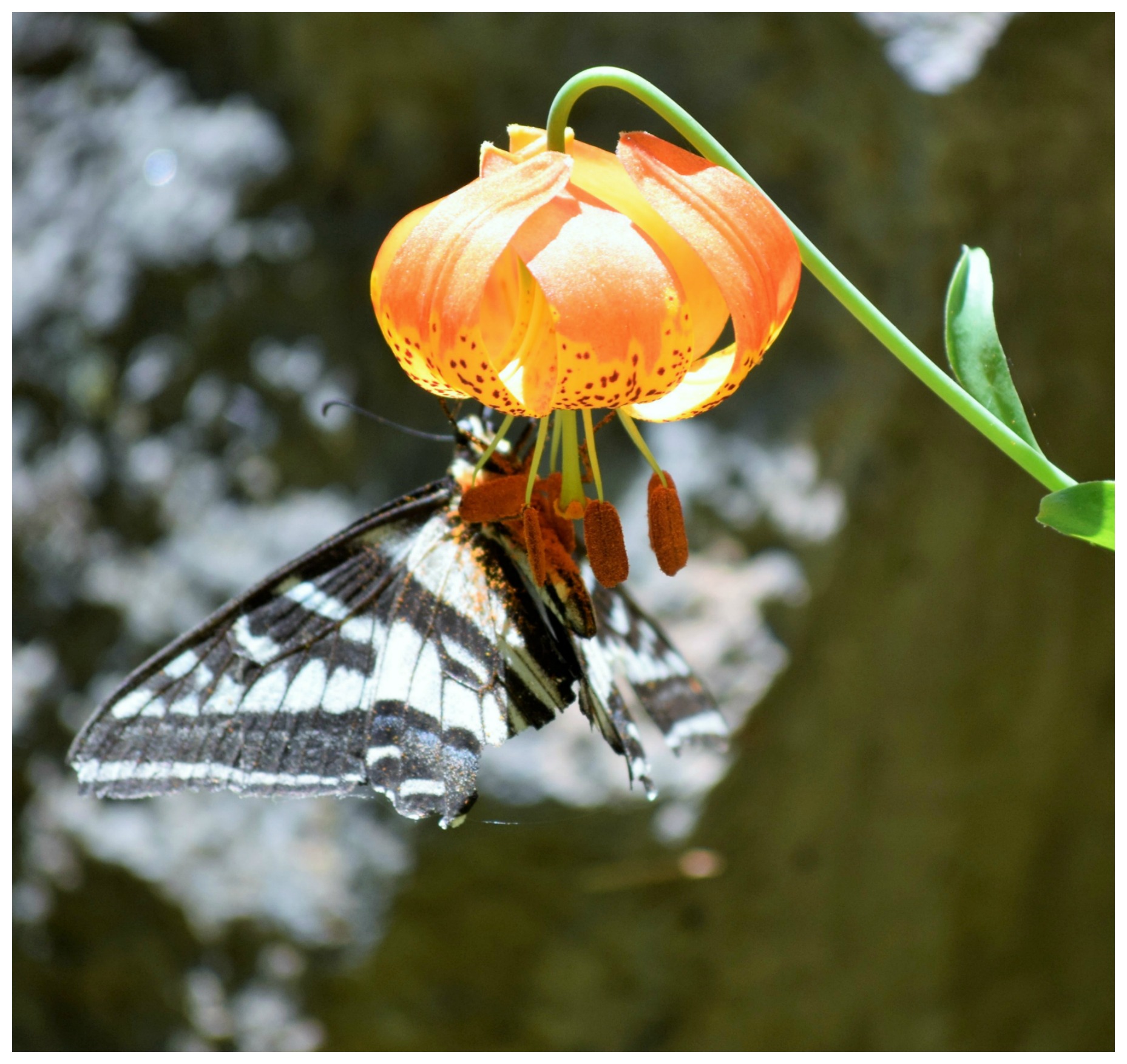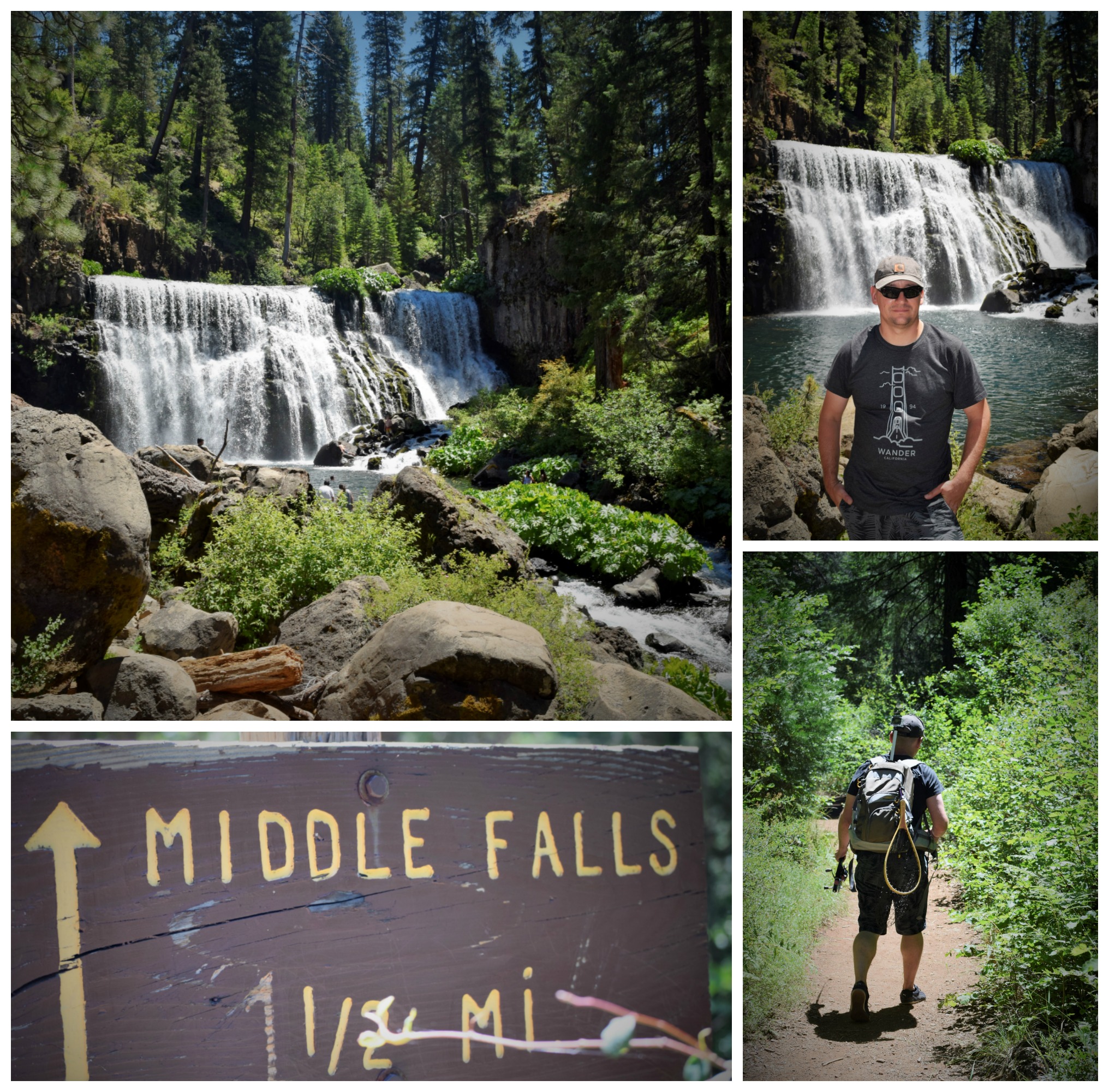 Hedge Creek Falls:
This waterfall is right off highway I- 5. You only need to walk a short distance to reach this beautiful waterfall. This waterfall is not deep enough to swim in. You can however walk behind it and cool off a bit. If you continue the short trail past the waterfall you will see a beautiful view of Mount Shasta and the Sacramento River.
To get here: From I-5 Heading North, pass through Dunsmuir and take the Siskiyou Ave exit. Turn left, pass under the freeway then make a right turn onto Motto Road. You will see the parking lot on the right.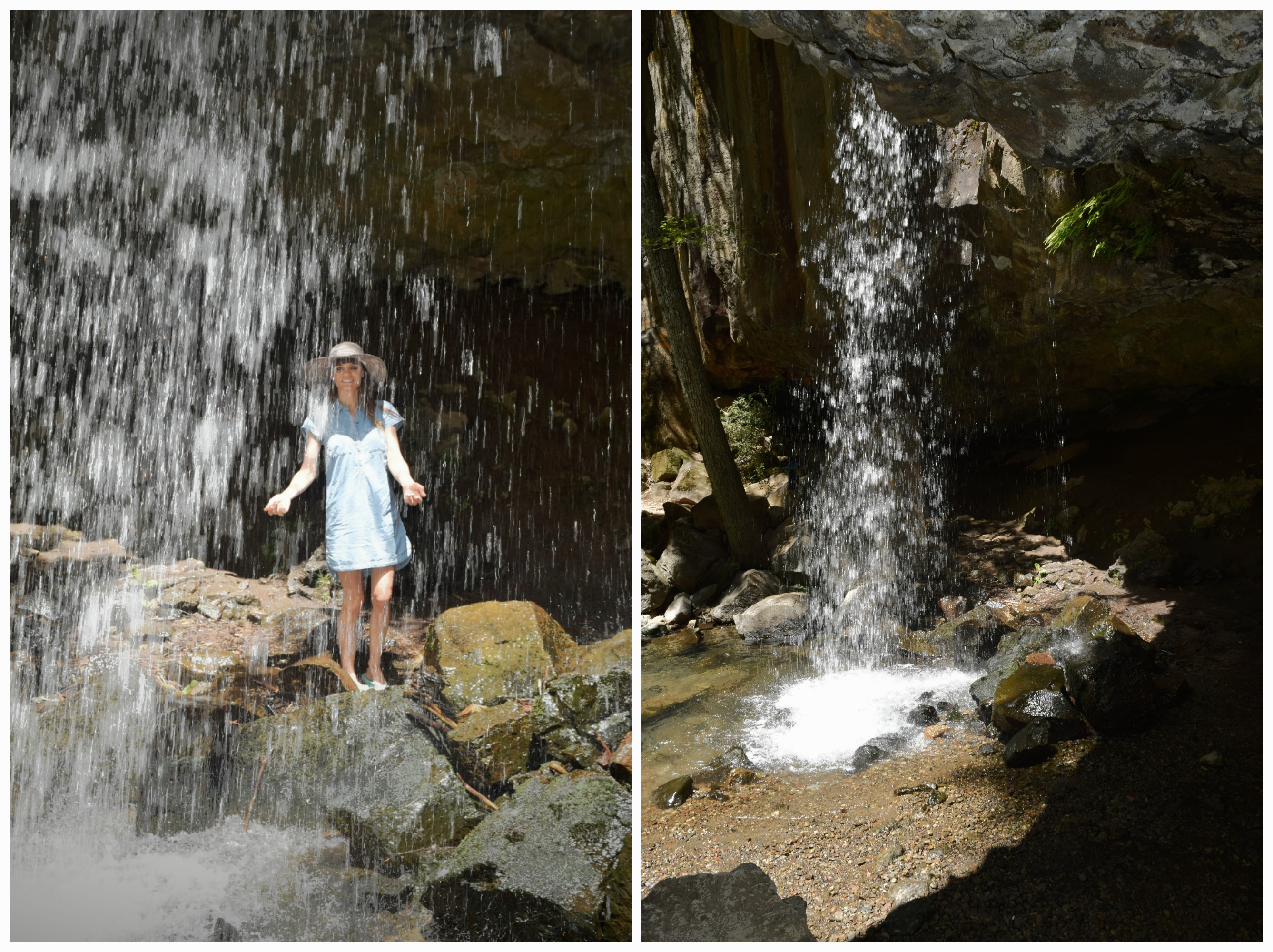 Railroad Park Resort:
We have a thing for staying at unique places so when we saw that we could stay in a train car that had been converted into a motel room we knew we had to experience it for ourselves. This was definitely a rustic and a unique stay.
The view from the resort was breathtaking. You can see Castle Craig State Park from the resort. We had a blast eating on a train and sleeping in a caboose.
On a hot day you can enjoy refreshing yourself at the pool.
They are located at 100 Railroad Park Road Dunsmuir, California 96025. Call them at (530)235-4440 or visit them at http://www.rrpark.com.