The ancestors of pinball was a game called Bagetelle. Bagetelle became popular in the early 1900's. Soon many companies were changing the game. Most of the changes that were made led to the pinball machine. This all occurred in Chicago. The machine that made pinball popular was Ballyhoo which was based off a comic book. The first pinball machines were put on tables because they had short legs. Soon America forgot Bagatelle and pinball was the big thing. The sale of pinball machine grew rapidly during the Depression. The glass marbles became steel balls. In 1934 the tilt mechanism was put on tables. Soon electricity was added.
Why am I telling you this you may ask? Because I went to Pacific Pinball Museum.
Pacific Pinball Museum:
Can you imagine playing on a pinball machine from the 1950's? At this museum you can. At Pacific Pinball museum they have playable pinball machines from 1950's-present. Play old and new pinball machines while learning the history and the science behind pinball. Without a slope a pinball machine will not work. You can't see force only the effects of force. Force can either be a push or a pull. Pinballs almost never go at a constant speed. The more force you apply the farther and faster the marble will go.
Pacific Pinball Museums mission is "To teach science, art and history through pinball, and to preserve and promote this important part of American culture."
They offer classes as well : introduction to electromechanical pinball machines, learning history through pinball part one, recognizing pinball artists, and the necessity of invention: how pinball was created, and why.
Hours of operation: they are closed on Monday. Tuesday, Wednesday, Thursday, and Sunday they are opened from 11:00 am – 9 pm. Friday and Saturday 11:00-10:00 pm.
Located: 1510 Webster Street Alameda, CA 94501. (510) 769-1349.
No quarters are needed to play. You can choose to pay for one hour or get an all day pass.
Easy Pinball Machine:
This is so easy and cheap to make. What you need is foam tray from meat (wash it well before using), sewing pins, glue gun, glue sticks, markers, marble, and creativity. You want to glue your pins in place. You want to pick a theme. Esther's theme is mouse trap. You can lose the game if you fall into the cats belly or you enter the farmers house because the farmers wife will cut off your tail.
Non-mechanical pinball:
I made a non-mechanical pinball board. I used a caulk gun to launch the marble. One of the flipper came from a sprinkler. We bought most of the things from Lowes. We used lots of nails and superglue in making the pinball machine. Adding rubber bands around the large pins which we bought at Staples helps the marble bounce. My theme was Caulk and Super Glue.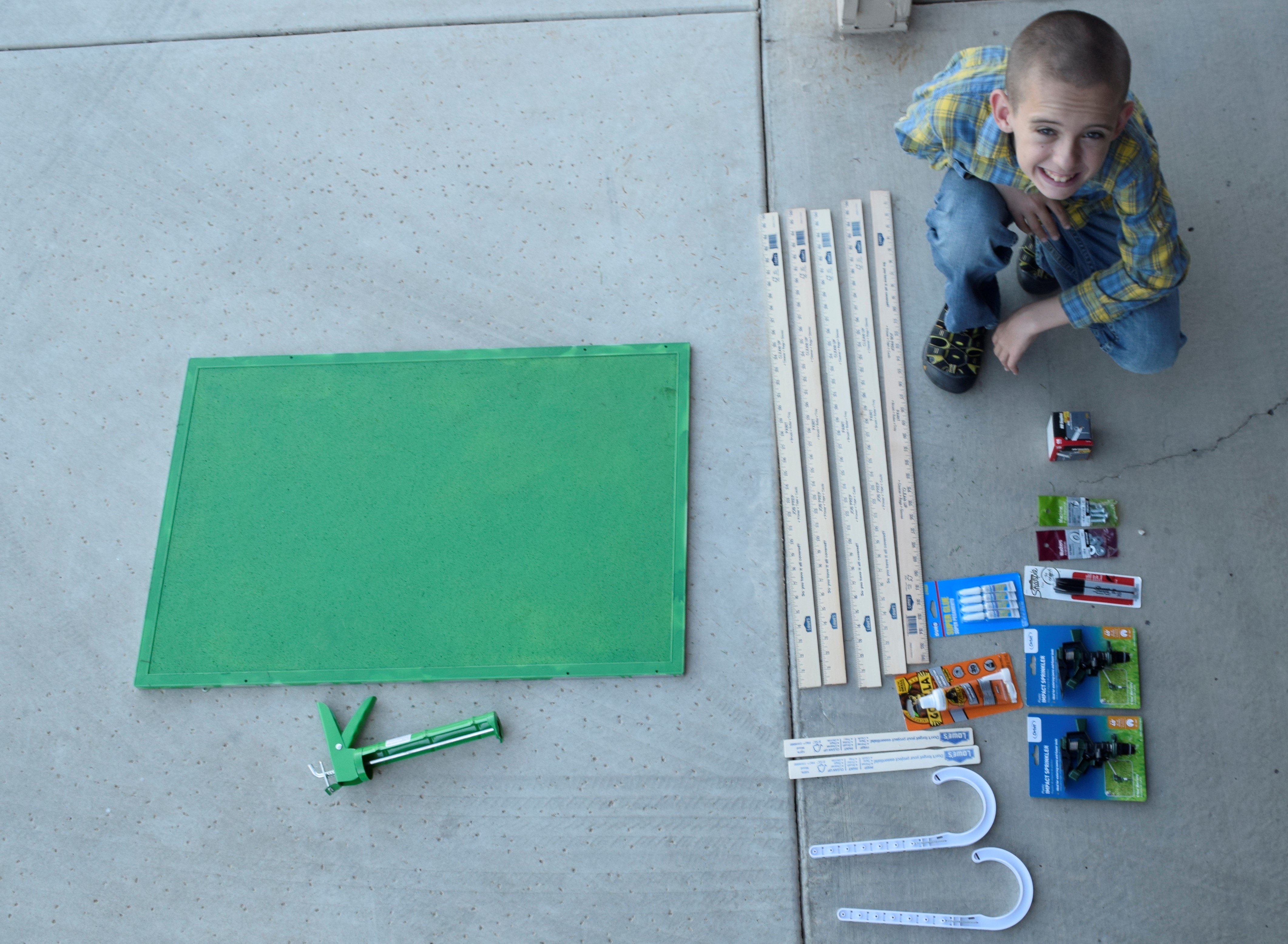 (This post was written by my son Peter)