"Creativity involves breaking out of established patterns in order to look at things in a different way." Edward de Bono
I love activities that challenge my children's minds because feeding their minds early on helps them to become critical thinkers and problem solvers. The four activities that I have included in this post are fun, creative, and colorful.
"What you feed your mind determines your appetite."- Zig Zigla
String Art:
It is so fun to make geometric designs using string. The string art we created below was made using wood and nails. Once you have screwed on your nails just make whatever geometric shape you would like.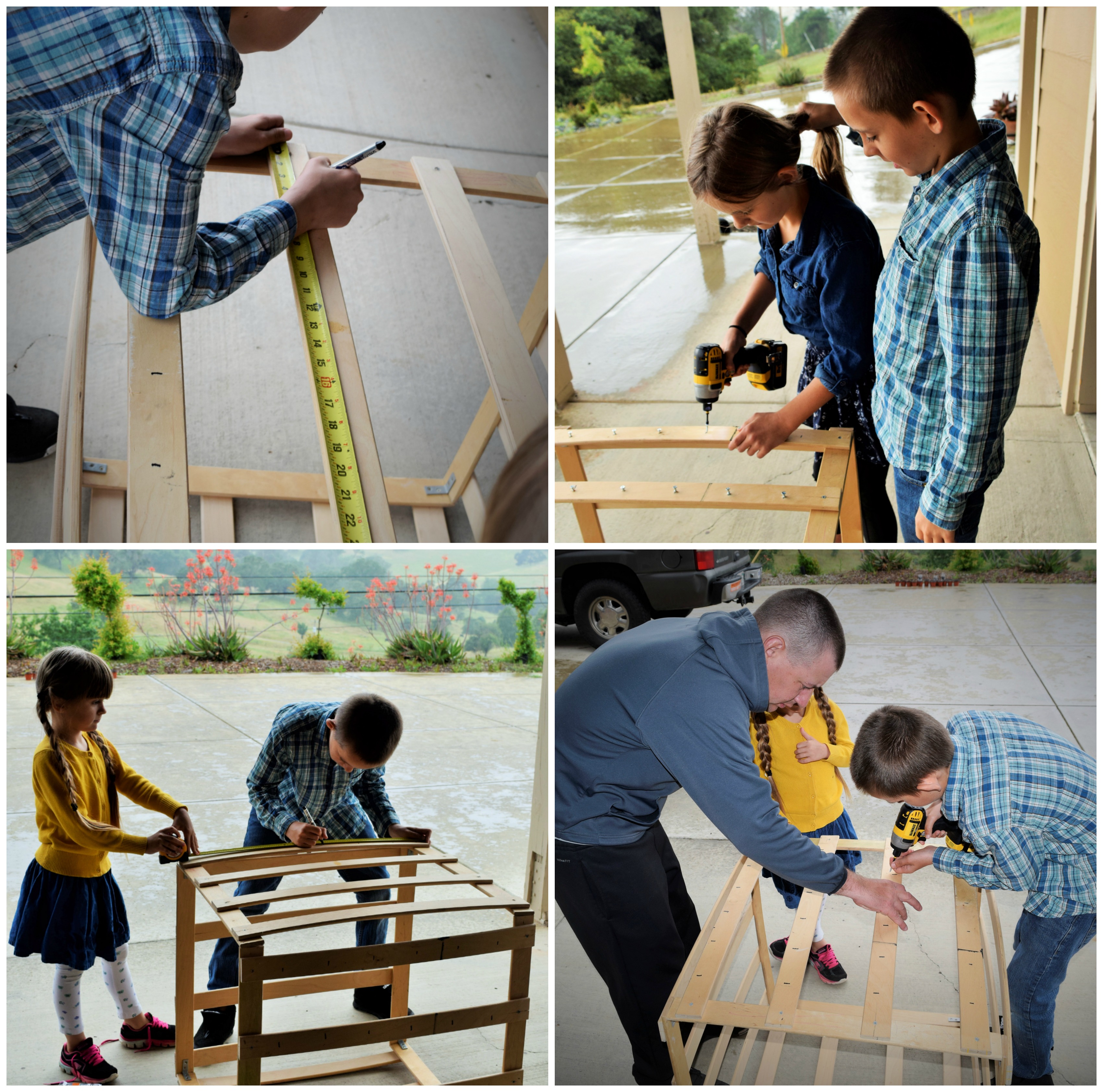 This is so simple to do. What you need: cardstock paper, cup, string, tape, and scissors which have grooves in them. Trace a cup. Cut out a circle. Tape one end of your string onto the back side of your circle. Then place your sting in the groves. Below is a pattern you can follow.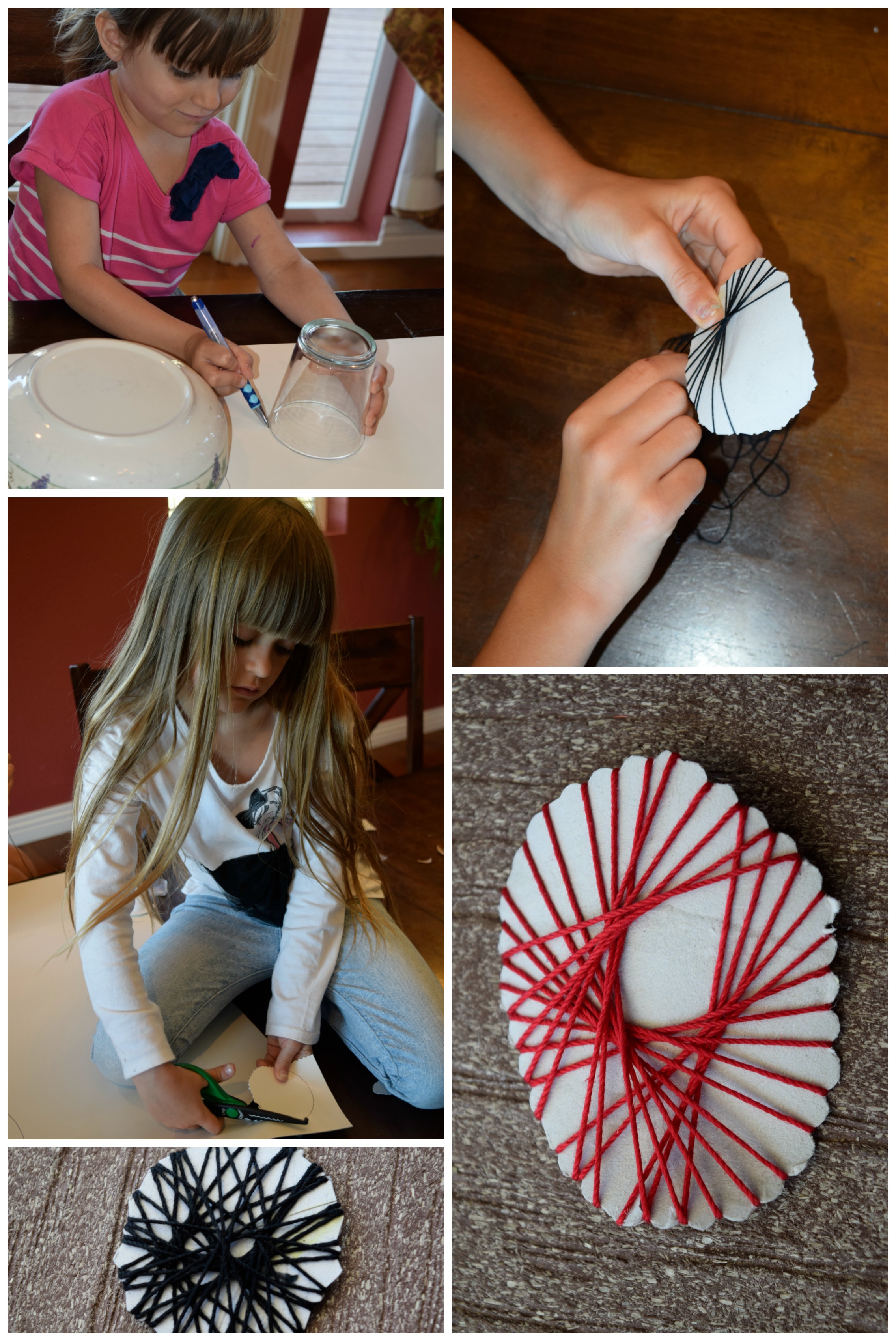 This one is so pretty. You need foam which we bought at the dollar store. Put nine toothpicks on each side. Tie string to one of the corner toothpicks. Watch our video below and see picture for further instructions.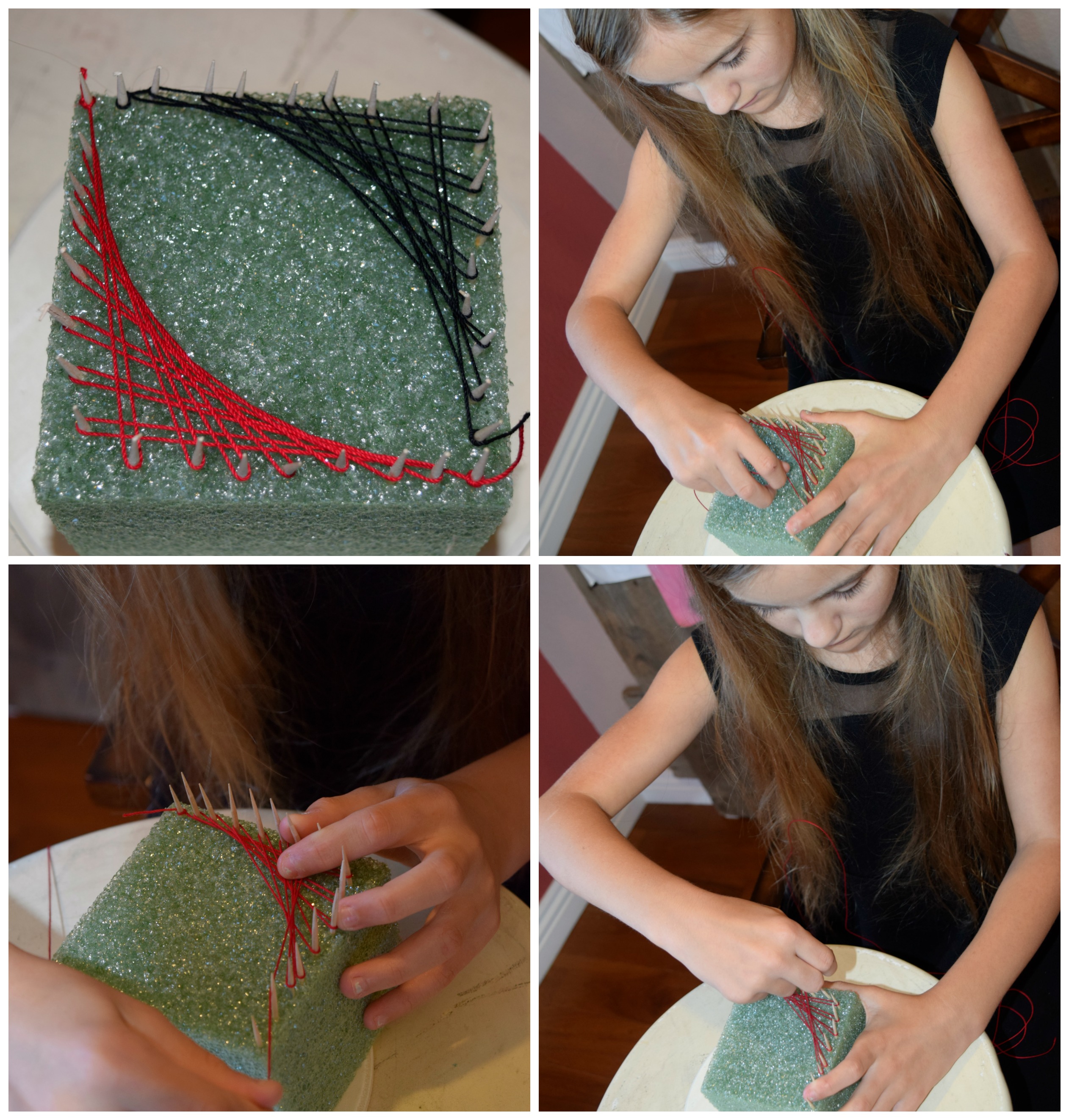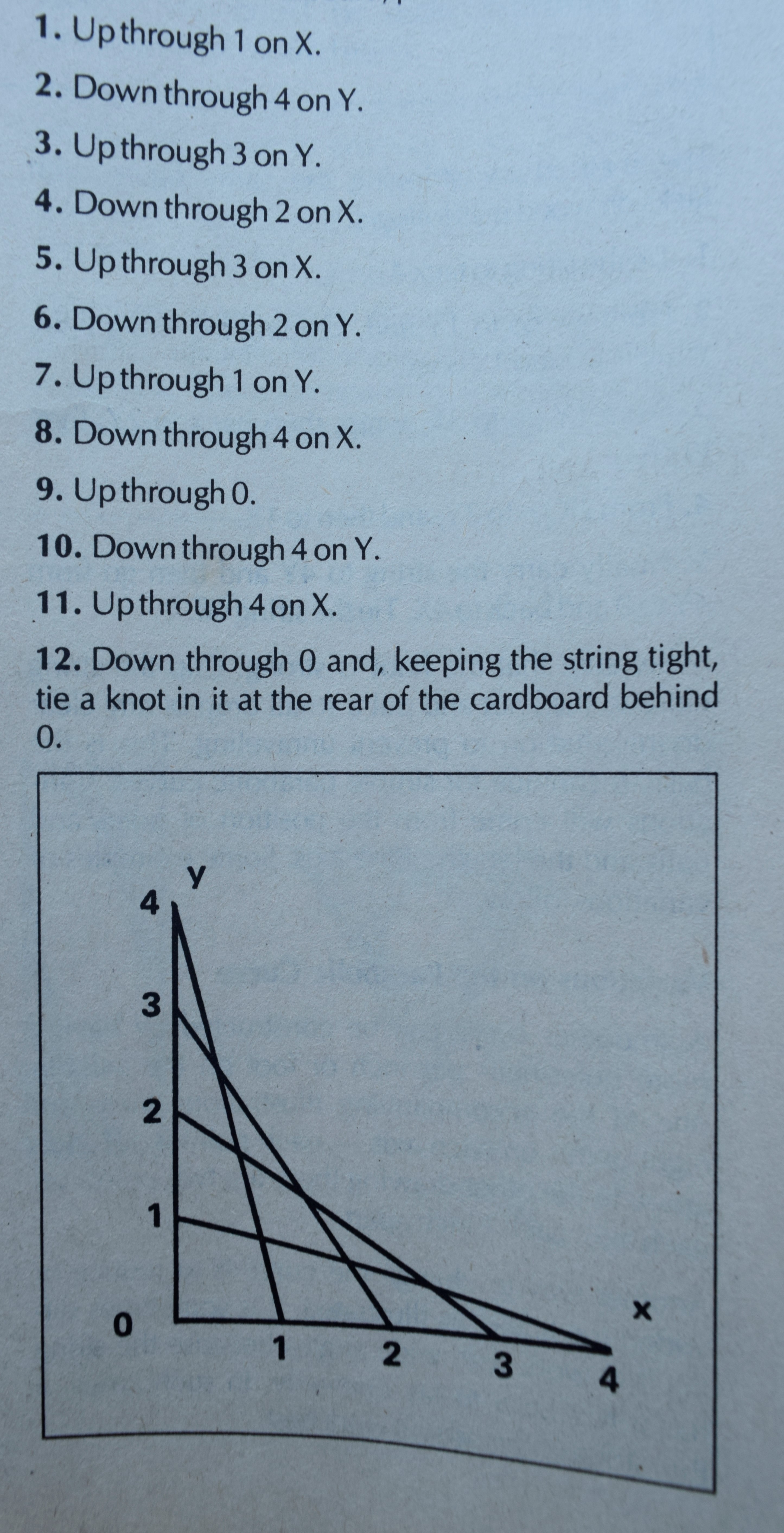 Build and Imagine:
Can you imagine a doll house that fits in your backpack and you can change the shape of your doll house within minutes? Well this amazing doll house has magnetic walls and you can make the most unique designs ever. We received the Marine Rescue Center which comes with the Thea doll, 15 dual-sided illustrated building panels, and more than 30 magnetic accessories. This is such a great way to have your child build different designs of the Rescue Center, pretend that Thea is saving the endangered marine animals, teaches children to care for endangered animals, and helps children exercise early engineering skills by allowing them to create and design their own Rescue Center.
Build and Imagine offers Malia's Beach House, Fins and Fur Collection, Fairy Tail Theater, Pet Portrait Studio, Marine Rescue center, and Day at the Beach.
To purchase your Marine Rescue Center visit  http://www.buildandimagine.com.
This is the best gift you can get for your child. My daughter has been taking it everywhere with her.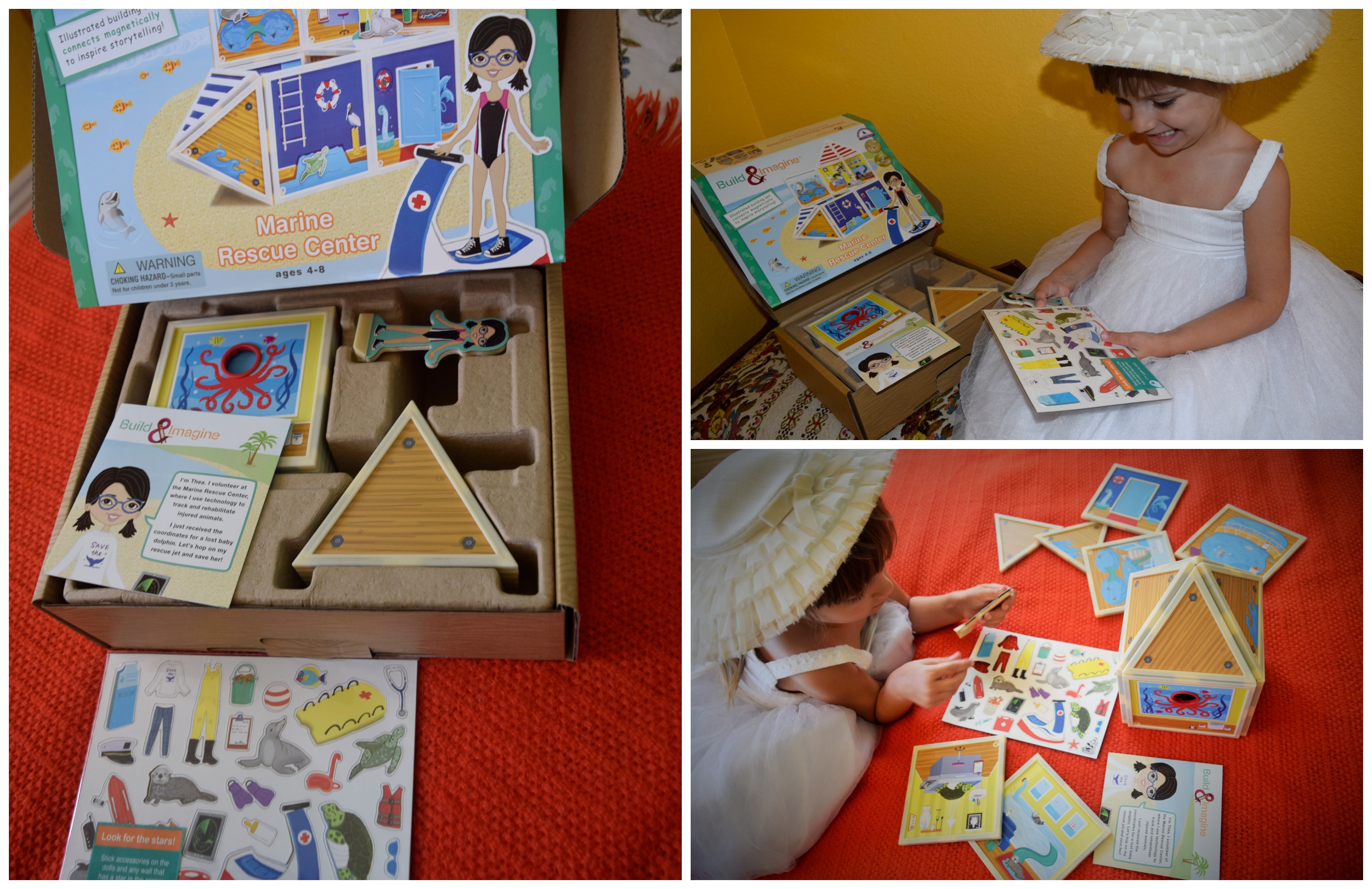 Tangrams:
These seven flat shapes can be put together to make shapes. The goal of tangram is to form a specific shape by only seeing the outline or silhouette. Tangram was originally created in China. We printed out tangrams online at http://www.auntannie.com/Geometric/Tangrams. Once you print it out, you can make your tangrams sturdier by gluing stock paper to the other side. I love tangrams because it really makes my children think. It looks super easy at first but it really is not. It can even be frustrating as you can see in the video. However, once you have played around with tangrams for a bit you kind of get the idea and it becomes easier and requires less time to complete.
Color Wheel:
This amazing color wheel consists of twelve Trigeod shapes. The possibilities are never ending with this color wheel. Children and adults are able to problem solve and create new creations. Your child is able to make an image in their head come to life when using the color wheel. The excitement and smile on your child's face after creating unusual objects is priceless. My children could not get enough of this color wheel. They actually fought over who gets to use the color wheel next. This is also perfect for younger children. Included with the color wheel are a few examples and our Eva loved following them. She had to figure out which way to turn the trigeod to make the creation. This is a great way to teach young children about problem solving and how to be critical thinkers. To purchase this amazing color wheel puzzle visit http://www.chrysanthos.com/shop.