Have you ever stood next to an Elephant Seal? Well, we did. Let me tell you that it was an absolutely cool experience. Elephant Seals have funny noses and this is how they got their name. They use their nose to amplify a roar that can be heard 1 mile away. Now we got pretty close to them and while they usually don't attack people we still needed to be careful because they can race across almost 10 miles per hour. The males weigh 2 1/2 to 4 tons and are 14 to16 feet long. While Elephant Seals spend most of their life in the water, they do come out on land to give birth, nurse their pups, and to breed.
We went to Ano Nuevo State Reserve to see Elephant Seals up close. Males arrive first and they usually arrive towards the beginning of December. Females arrive towards the end of December and will give birth to one pup 3 to 6 days after she arrives. She will nurse for 25 to 28 days and while she nurses she will not eat anything. Males fast usually for three months. Did you know that Elephant Seals milk is made up of 55% fat? Wow, no wonder they get so big so fast.
The picture below shows two bottles one representing 5% fat (Woman's milk while nursing ) and the other one 55% fat (Elephant Seals milk while nursing).
Females usually mate 24 days after giving birth to their pup and the fertilized egg will not implant for another 4 months (this process is called "delayed implantation").
You can reserve your tour at http://anonuevo.reserveamerica.com/ or call 1-800-444-4445.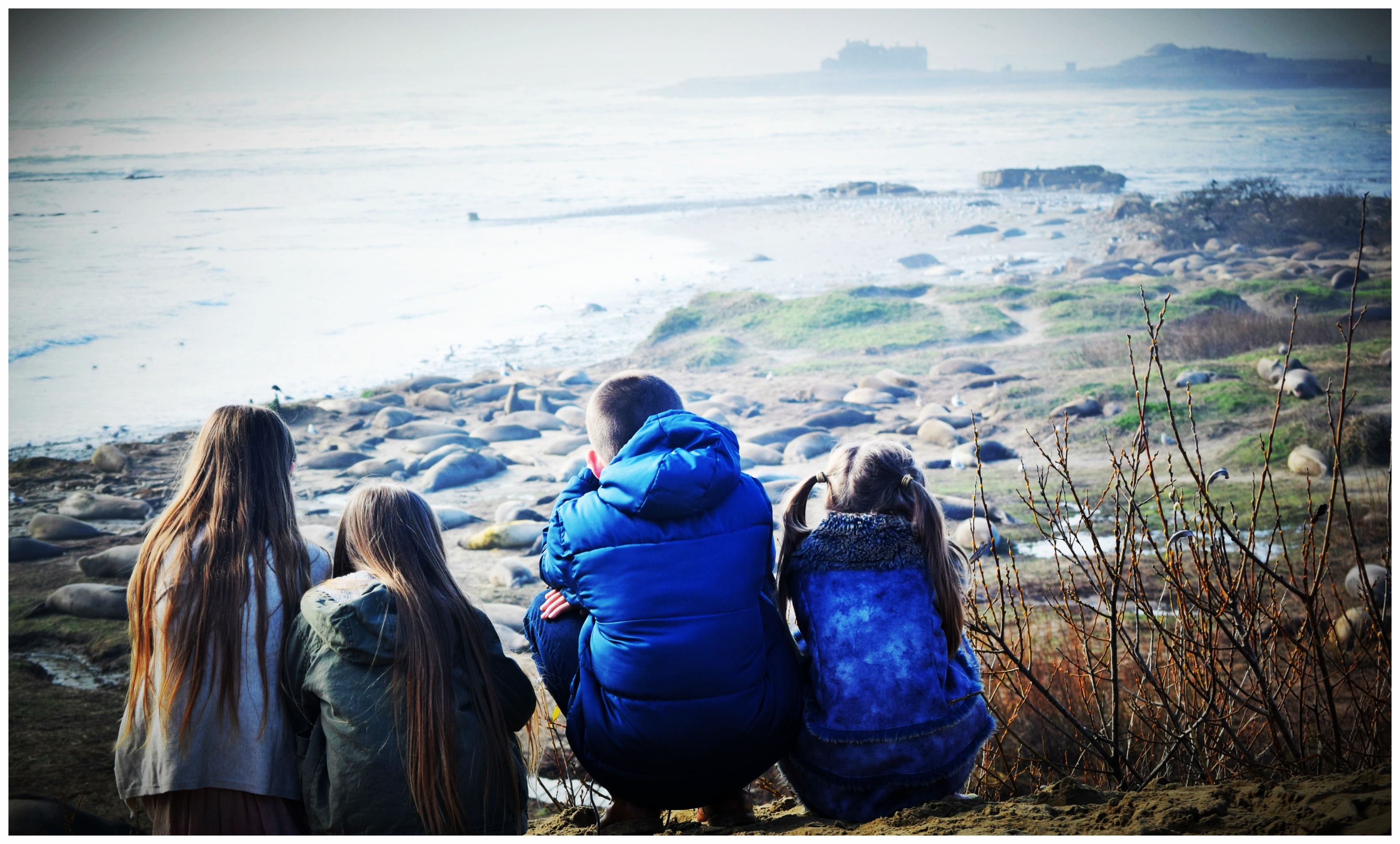 Anatomy
Majority of Elephants Seals' anatomy is blubber which is a thick layer of fat. Blubber stores energy to keep them warm and this is why they are able to swim and live in such cold waters.
Since Elephant Seals are Pinnipeds (have a fin and foot) that means that they molt (shed their hairs) all at once each year. Each year Elephant Seals come back on land during the spring and summer months to molt. The females come in April and the bulls come in July so they miss each other during molting season.
Elephant Seals have a large amount of blood and this is why they are able to hold their breath under water for 100 minutes and dive 1,550 m beneath the ocean's surface.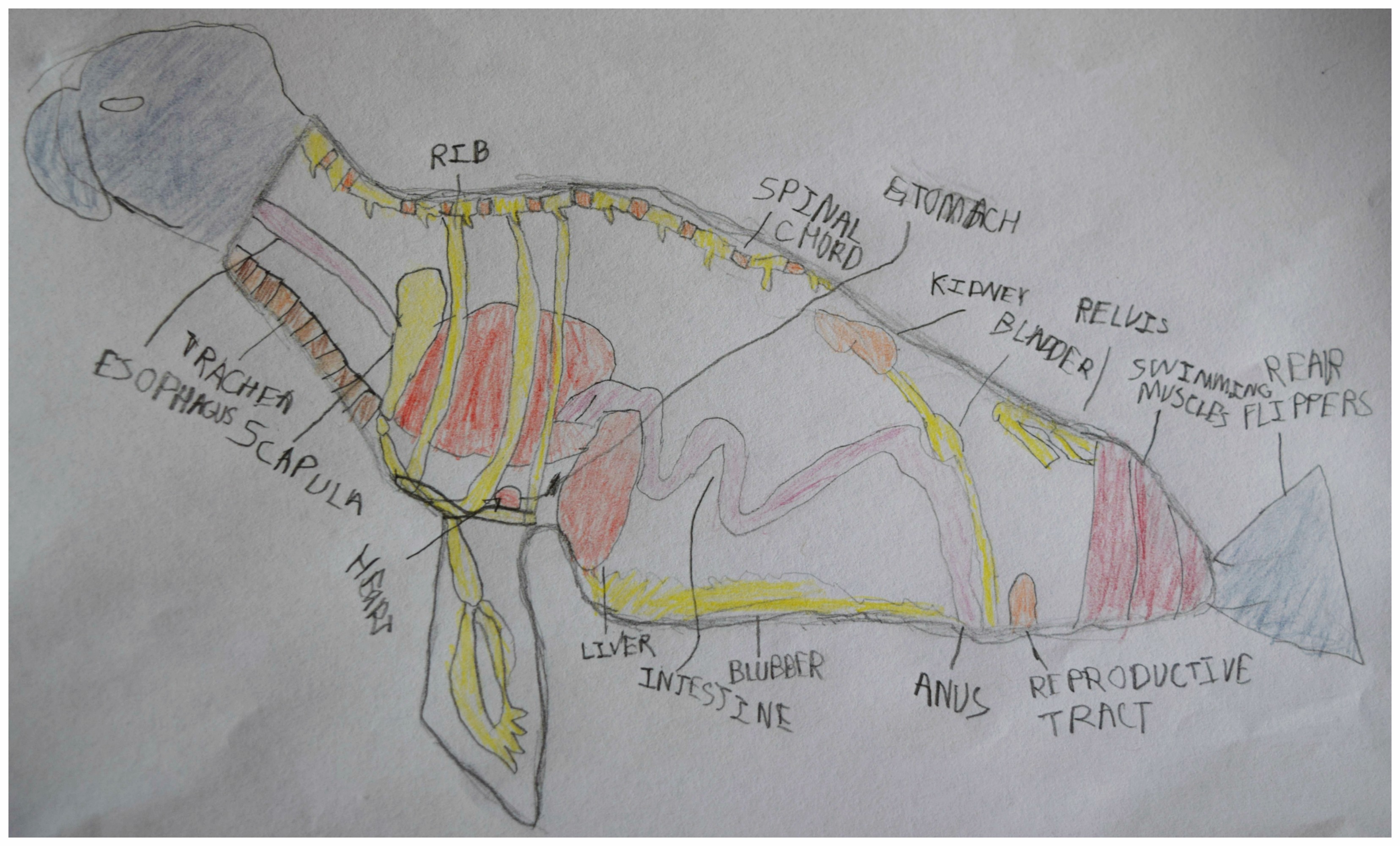 Hands on Learning
We decided to create a "life size" Elephant Seal using paper, glue, and magazines. We traced a 16 foot long Elephant Seal out onto paper and filled it with magazine strips. Wow are Elephant Seals large.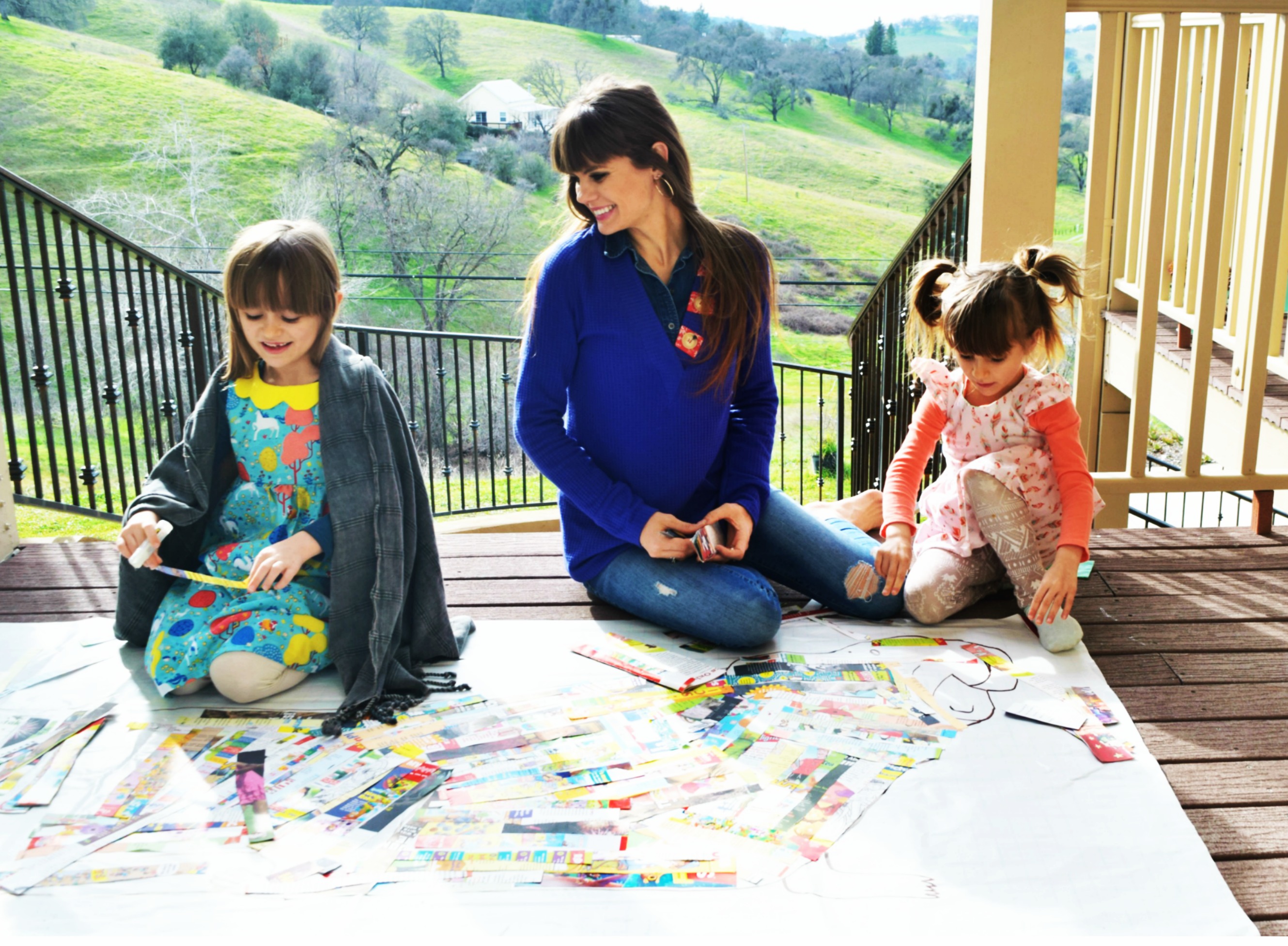 Elizabeth's and Eve's dresses are from http://www.theprincessandthefrock.com/
The Brooke Tunic in Electric blue is from http://www.evystree.com
Charcoal blanket is from http://www.houseofjude.ca/
Thank you for reading our post. We share a new post every Thursday at 8pm Pacific Time.
Have you ever seen an Elephant Seal before?