My husband and I desire for our children to eat and taste not just any quality of cheese but extraordinary cheese. Great cheeses can add so much flavor to a dish or can be enjoyed as is.  "Without good taste you can't make good food."-Jiro  Dreams of Sushi. We completely agree with Jiro. How can you or your children know what great food tastes like without eating great food? You can't and you won't know the difference unless you expose yourself and your children to great food. Every time we visit Sonoma County we are amazed at the quality of food they offer. We are never disappointed when we eat there. After we have tasted great food it is always hard to eat food that is not great.
What is cheese? Cheese is made from milk of goats, cows, or sheep. There are so many different types of cheeses. These cheeses are classified by their textures, length of aging, methods of making, animal milk, fat content, where the cheese was made, and more. The International Dairy Federation recognizes 500 different variety of cheeses.
My husband and I wanted to take our children to a ranch so that they could see how much work it takes to care for the animals that provide milk for the cheese makers. We felt honored to be able to tour the Achadinha cheese family owned ranch. I loved that this family has four children, just like we do. Their children are no longer little but we enjoyed hearing how at a young age their children helped out with feeding, cleaning, and milking the cows and goats. Their children also know how to make cheese. It takes a lot of work to run a dairy farm. This farm has six different dairy goat breads. They milk 800 goats and 40 cows. On average one goat produces 1 gallon of milk a day, while one cow can produce 6 gallons of milk. We enjoyed seeing the aging cheese room and how cheese is made.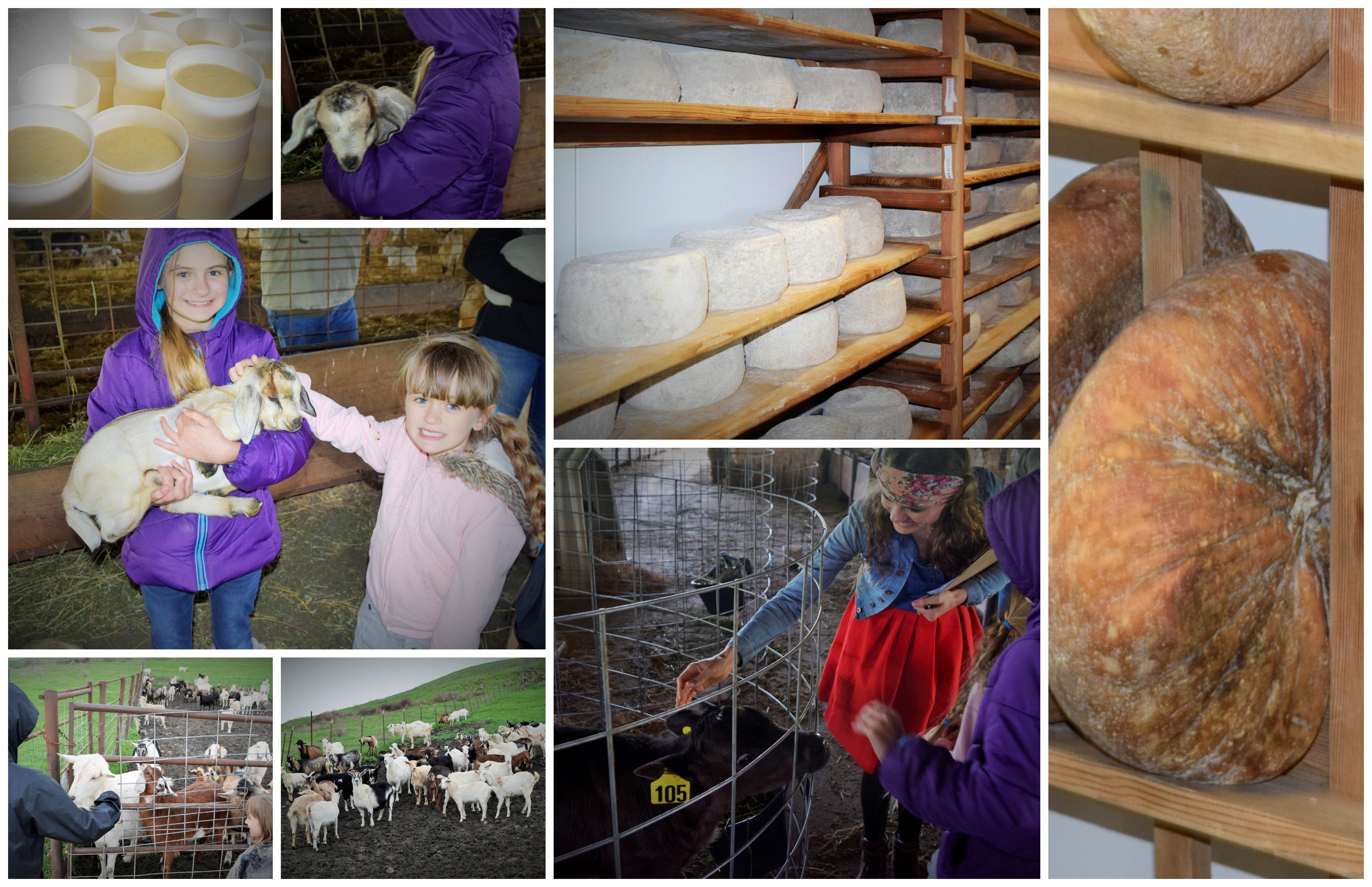 My husband and I have always wanted to learn how to make our very own cheese, so we decided to take our Esther with us to a cheese making class taught by Sheana Davis. We had so much fun getting to know Sheana, meeting other people, tasting different types of cheese, and making fresh ricotta cheese as a group. The best part was tasting the ricotta cheese during the making process. We were amazed at how easy it was to make ricotta cheese. We were each given the recipe, our own cheesecloth, and ladles to take home with us. Since taking the class we have successfully made ricotta cheese as a family. The gift of teaching your children to make their very own ricotta cheese is priceless. Thank you Sheana Davis for showing us how easy and enjoyable cheese making really is.
I asked Sheana Davis these few questions:
1. Why do you love making cheese?
I love making cheese as it is a combination of Art & Science and when combining the two, the end result is amazing, fresh cheese!
2. How long have you been making cheese?
I have been making cheese commercially for 12 years.  Prior to making my Delice de la Vallee, an award winning fresh soft cheeses, a blend of triple cream cow milk and fresh goat milk.  In addition, we make two commercial lines of Crème de Fromage, a cream top Fromage Blanc and Le Tois de Fromage is a blend of cream, sheep and goat milk.Prior to my commercial cheese production, we always had made our fresh crème Fraiche, Fromage Blanc and Chèvre in our kitchen for catering for over 20 years.  All of our supplies would come from New England Cheese Supply.
3. What made you decide to teach others how to make cheese?
I started teaching the classes as a way to be involved with my daughter's class when she was in kindergarten and now she is 23, living in Berkeley and work at a cheese shop.  I now host classes to everyone from kids to seniors, private groups, corporate groups and special events.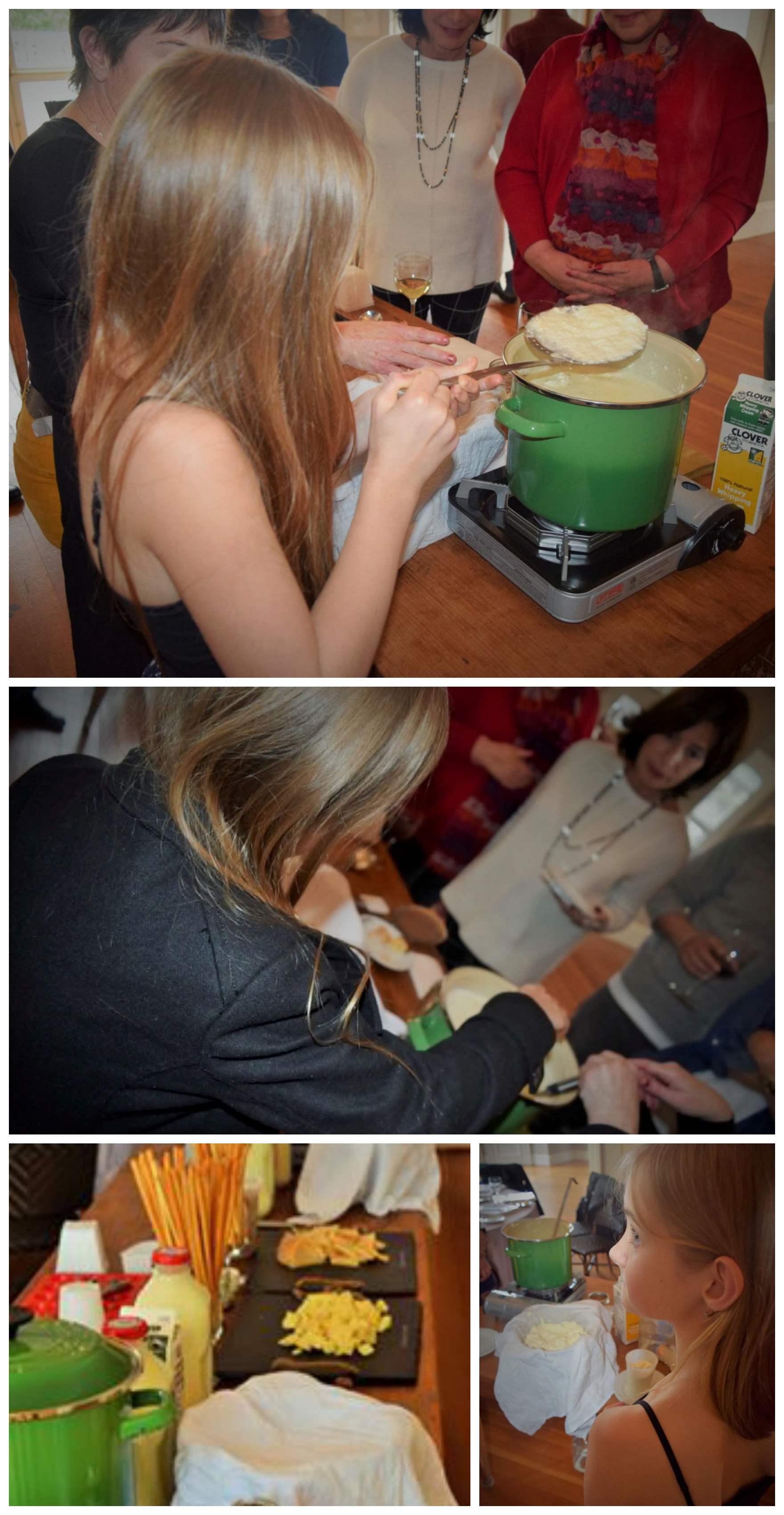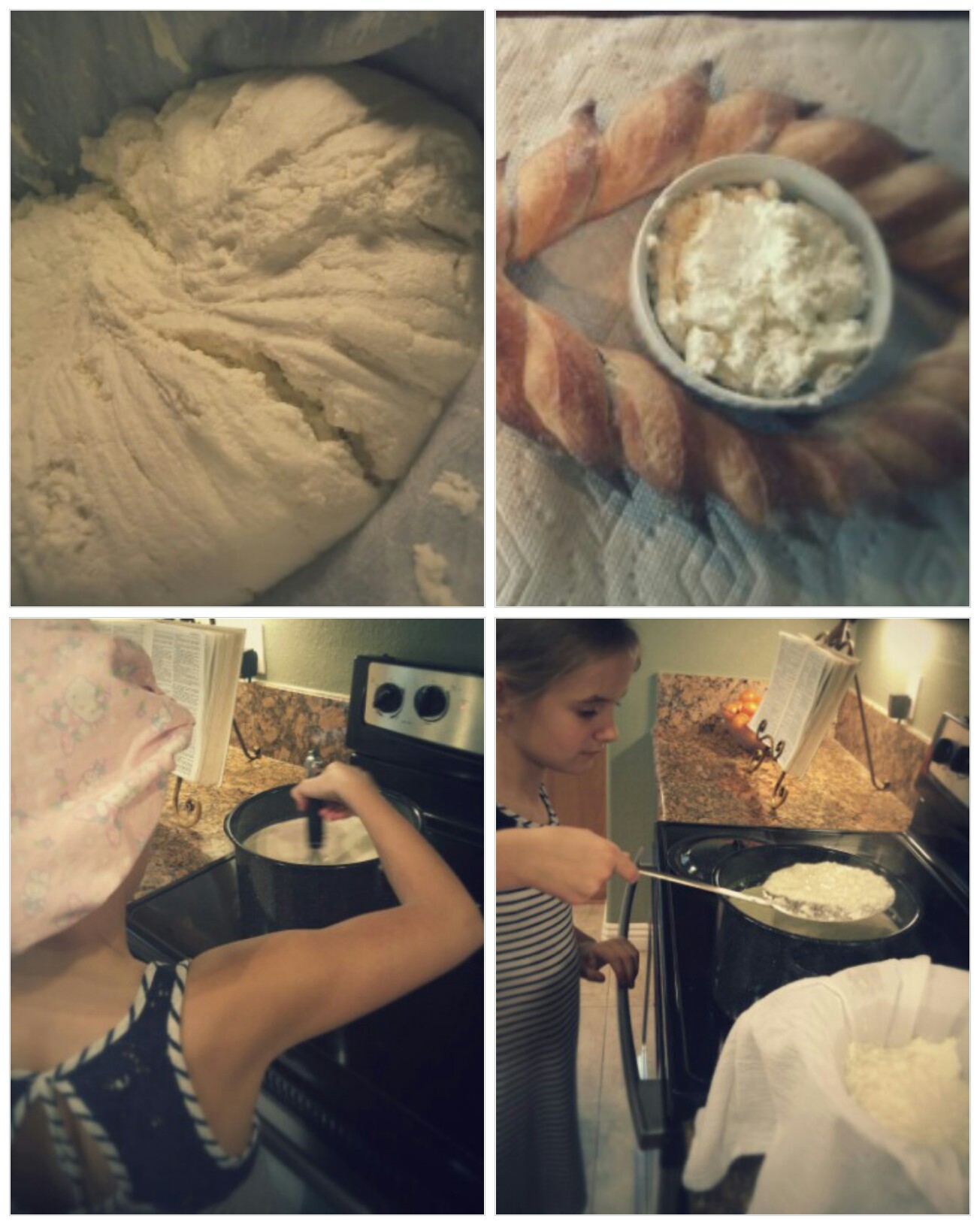 If you don't have time to drive to all of the cheese tasting rooms then you might want to go to the Artisan Cheese Festival. What can be better than getting almost all the cheese makers under one roof? Do some cheese tasting until you drop. If you are worried that there will be nothing to help you get your cheese down, don't because as you enter you will be handed your very own wine glass which you can refill over and over again. You will get to sample hundreds of different cheeses from a couple dozens of different cheese makers. The others things you will be able to sample are: different breads, wines, beer, jam, chocolate, salami, picked radishes, and so much more. Bring your children with you so that they can see and taste so many incredible cheeses. This festival is held in Petaluma, once a year in March. So do not forget to mark your calendar because you will not be disappointed, our children are already asking to go back.