Have you ever been to the "Garlic Capital of the World" where the aroma is so strong? Since Gilroy is the capital of America it only makes sense that the garlic festival would be held here every year on the last weekend in July. It is a popular destination during that time of the year but there is so much to see and do year round in Gilroy.
Gilroy Gardens
This family oriented theme park during this season is turned into a winter wonderland. I felt like I was a kid all over again. We have been here a few times when our children were younger but never in the evening when the entire place is lit up in lights. It sure brought out the Christmas spirit in us with the holiday music playing. Even in nice weather we were able to walk through a snow fall as we entered the park. You can even go ice skating here. Not all of the park rides are open due to weather but there are still so many rides to enjoy and the best thing is that if you come on a Friday at 4 pm you'll have the park pretty much to yourself and you will not be waiting in lines. We had such a blast meeting Charlie Brown and his gang as well as watching  "A Charlie Brown Christmas" live show .
We laughed and screamed from joy far more than usual.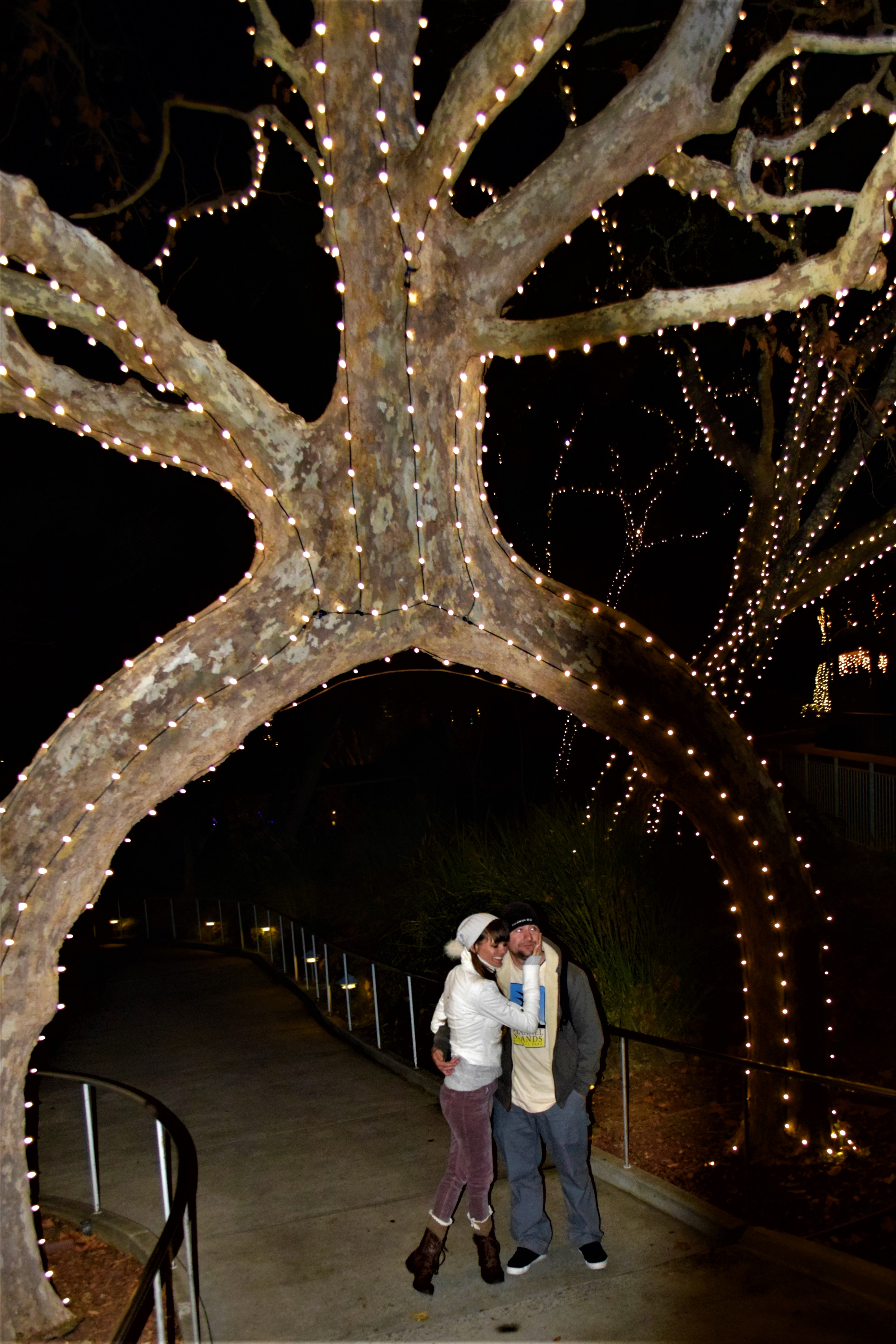 Mt. Madonna County Park
This county park offers multiple hiking trails and you could pretty much design your hike to be as difficult, strenuous, easy, or as light as your family desires. We chose the hike which we could complete before lunch. We started near the parking lot near Hilltop and went down the Rock Springs Trail to Blue Springs Trail and back to Hilltop. It was a beautiful loop and was pretty shady so we got the feeling that we were walking through a mature redwood forest. We enjoyed the redwood forest and the oak woodland.
Coyote Lake
When we got to the lake it as only 19% capacity so from the picnic area we had to walk down to the water. In the Spring time that area was covered in water. We decided to fish for a bit but it wasn't really working out for us because the water level was too low. We still had a great time trying and being in nature next to the lake. The picnic areas here are great and while my husband and son fished the girls and I decided to cook up some warm soup. We parked near San Ysidro  picnic area which is close to the main parking lot near the boat ramp and the restrooms. We appreciated the way they spread out the picnic tables because we had the area to ourselves and we liked the sense of privacy.
Located at 10840 Coyote Lake Rd, Gilroy, Ca 95020.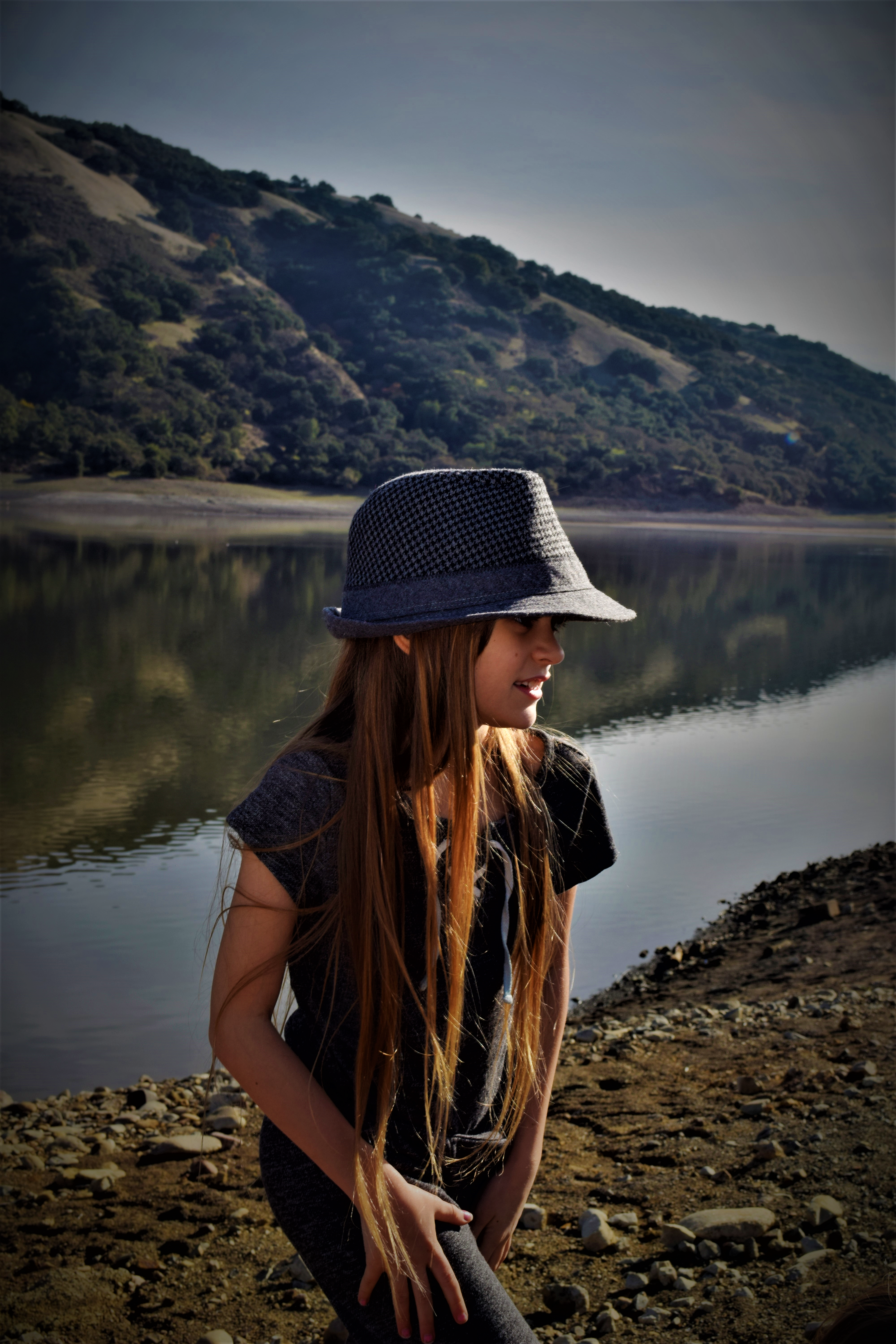 Garlic World
It is impossible to avoid garlic when your in Gilroy so we chose to embrace it instead. Who are we kidding, we love garlic and always eat a few garlic heads with our dinner at home. We made a stop at the garlic world and picked up all types of garlicky goodies like pickled garlic, garlic BBQ sauce, garlic mustard, a few braided garlic, some elephant garlic, and even two different flavors of garlic ice cream. Yes, there is such a thing as garlic ice cream. You could choose the vanilla or the chocolate garlic ice cream. They even have an area where you can try their different pickled garlic. Did you know you could actually use a whole garlic and decorate it and then hang it on your Christmas tree? Well you can. If you sense a strong smell of garlic in 2018, don't worry it is just our family coming through.
Located at 4800 Monterey Hwy. Gilroy, Ca 95020.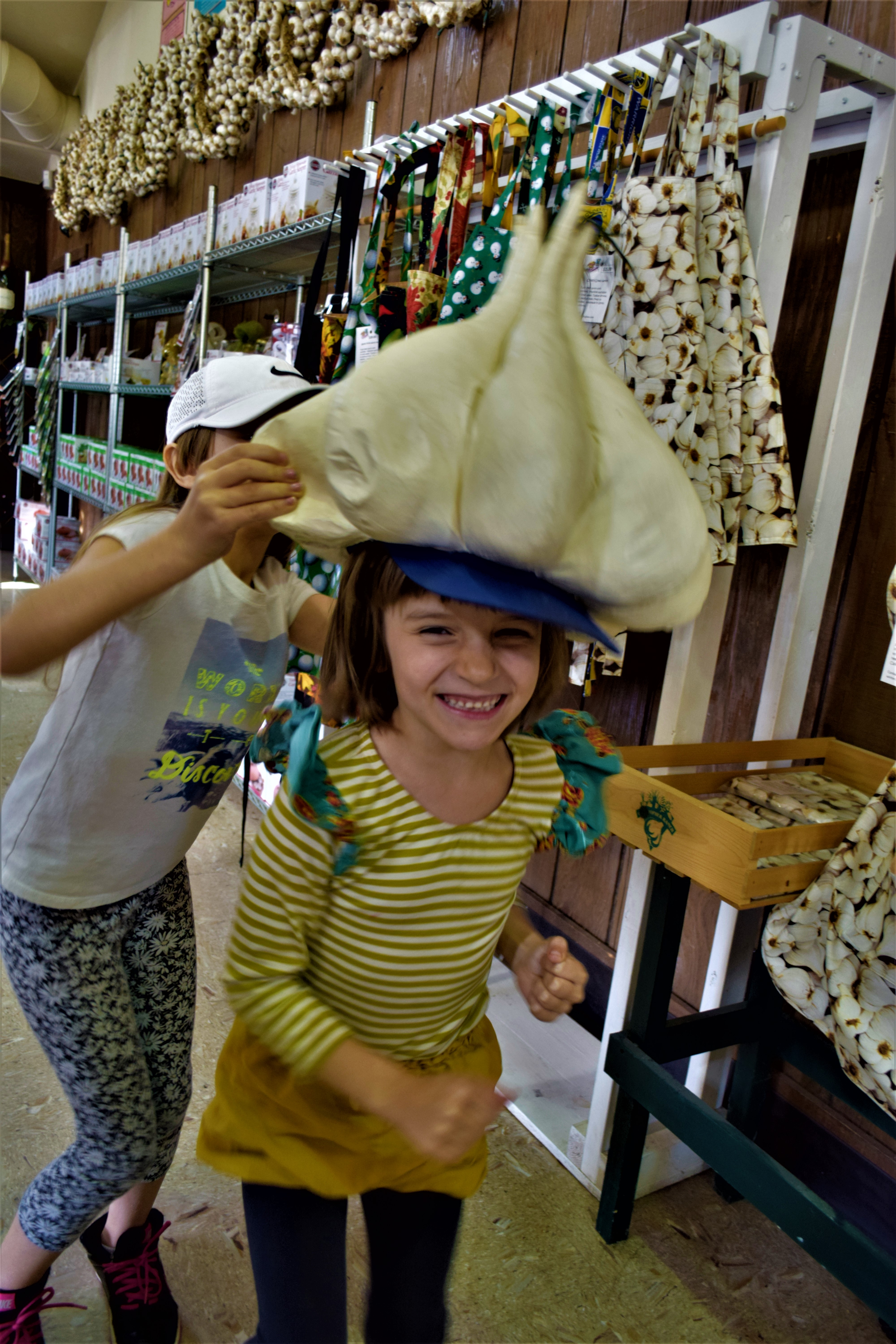 Wine and Dine
We couldn't pass up the sign that read "garlic wine tasting." The thought of trying garlic wine stopped us in our tracks and next thing you know I'm like a garlic addict walking towards the counter. My first question was, "Do you really have garlic wine here?" The garlic tasted like a combination of wine and a hint of garlic. You could actually drink or cook with this wine. I enjoyed the atmosphere and the wine at Rapazzini Winery.
Located at 4350 Monterey Rd. Gilroy, Ca 95020.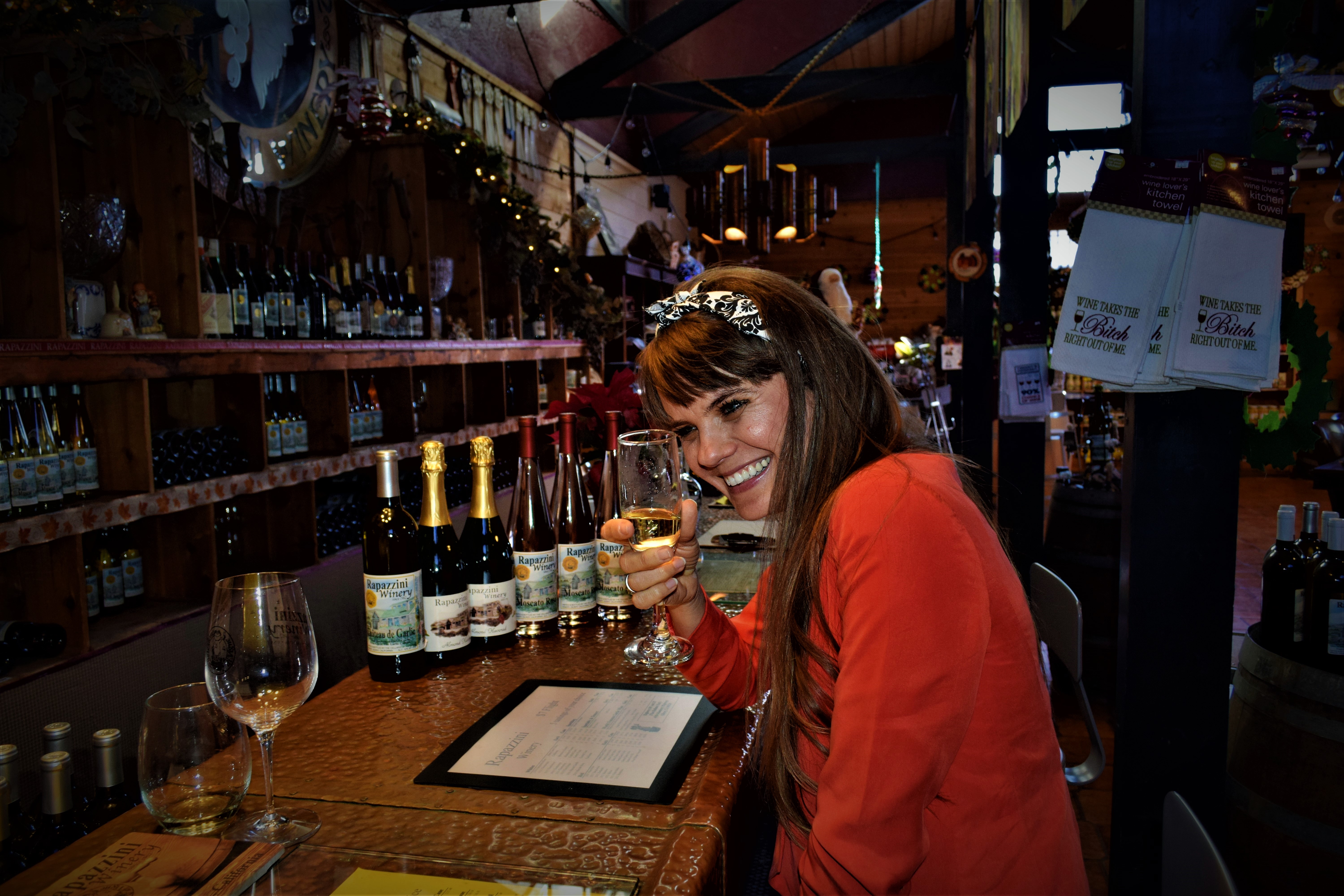 Why eat in familiar places when you can eat in unique and local cafes? Café 152 Bread Company serves fresh, local, and seasonal goodies. We enjoyed the daily toast with fresh fruit and mascarpone, creamy tomatoes basil, and grill cheese sandwiches.
Located in down town Gilroy. 60 4th St. Ste 4. Gilroy.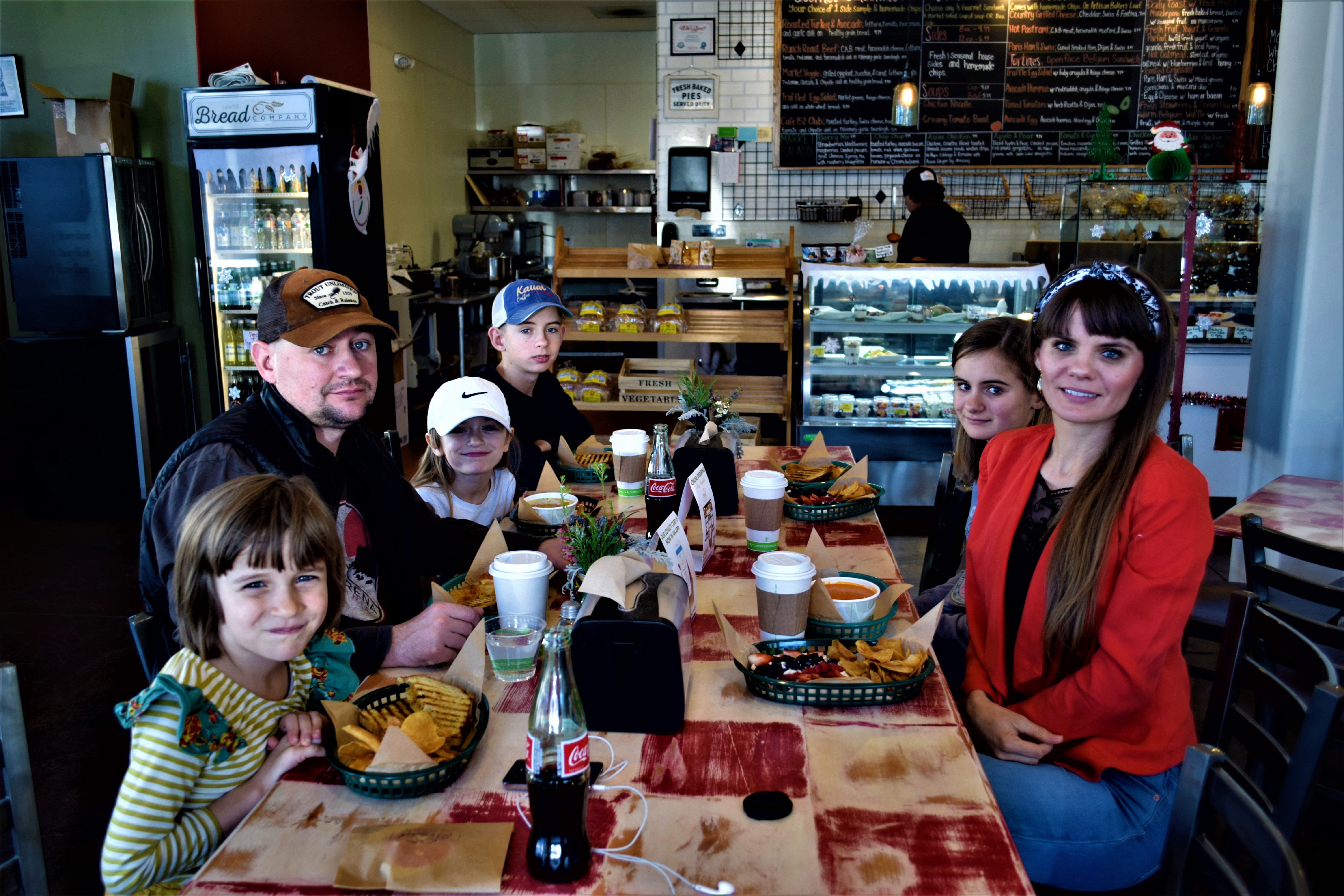 Hands on Learning
We love garlic and eat a few garlic cloves with our dinner. Garlic is related to onions and shallots. Did you know that the compound of garlic changes once you cut or crush the garlic? It does! When we chop a garlic it releases an enzyme and alliin converts into allicin. This is what gives garlic its aroma.
There are so many benefits to garlic. You could juice garlic and put it on a rash, wart, cold sore, or acne. It reduces high blood pressure, helps you lose weight, kills kidney infections, and strengthens your immune system.
What is there not to love about garlic? Well, most us don't like the garlic breath we have after we enjoy some garlic. There are a few things you can drink or eat that will help you get rid of garlic breath. Drinking milk or lemon juice will help reduce the strong smell of garlic breath. You could also eat parsley or apples so you don't have to worry about your breath smelling garlicky.
Thank you for reading our post. We share a new post every Thursday at 8 pm. Thank you Gilroy for hosting our stay in Gilroy.
In 2018 we will be sharing two posts a week on Tuesday and Thursday at 8 pm. I hope you had a wonderful 2017 and that 2018 will be full of blessings for you. Thank you for all your encouragement and love in 2017. It mean so much to us.