We absolutely love smoothies because they are full of flavor, color, and goodness. Smoothies are perfect to enjoy anytime of the day. My kiddos really enjoy making and drinking smoothies. We were overfilled with joy when we received our green blender package, which was delivered to our front door. Now this is not your regular smoothie package. You won't receive a whole box of dried things. Instead you receive real, fresh fruits, vegetables, boosters, and leafy greens. Often times kiddos and I have a hard time creating different kinds of smoothies, we usually make the same ones so we loved that green blender not only provided everything we needed to make the 5 smoothies but also the ingredients needed to make these smoothies in the near future. We now will have more than a handful of smoothie recipes to choose from.
Each week green blender sends you everything you need in order for you to make 5 new smoothies to your front door (each recipe yields two 12oz servings). Visit http://greenblender.com for more information.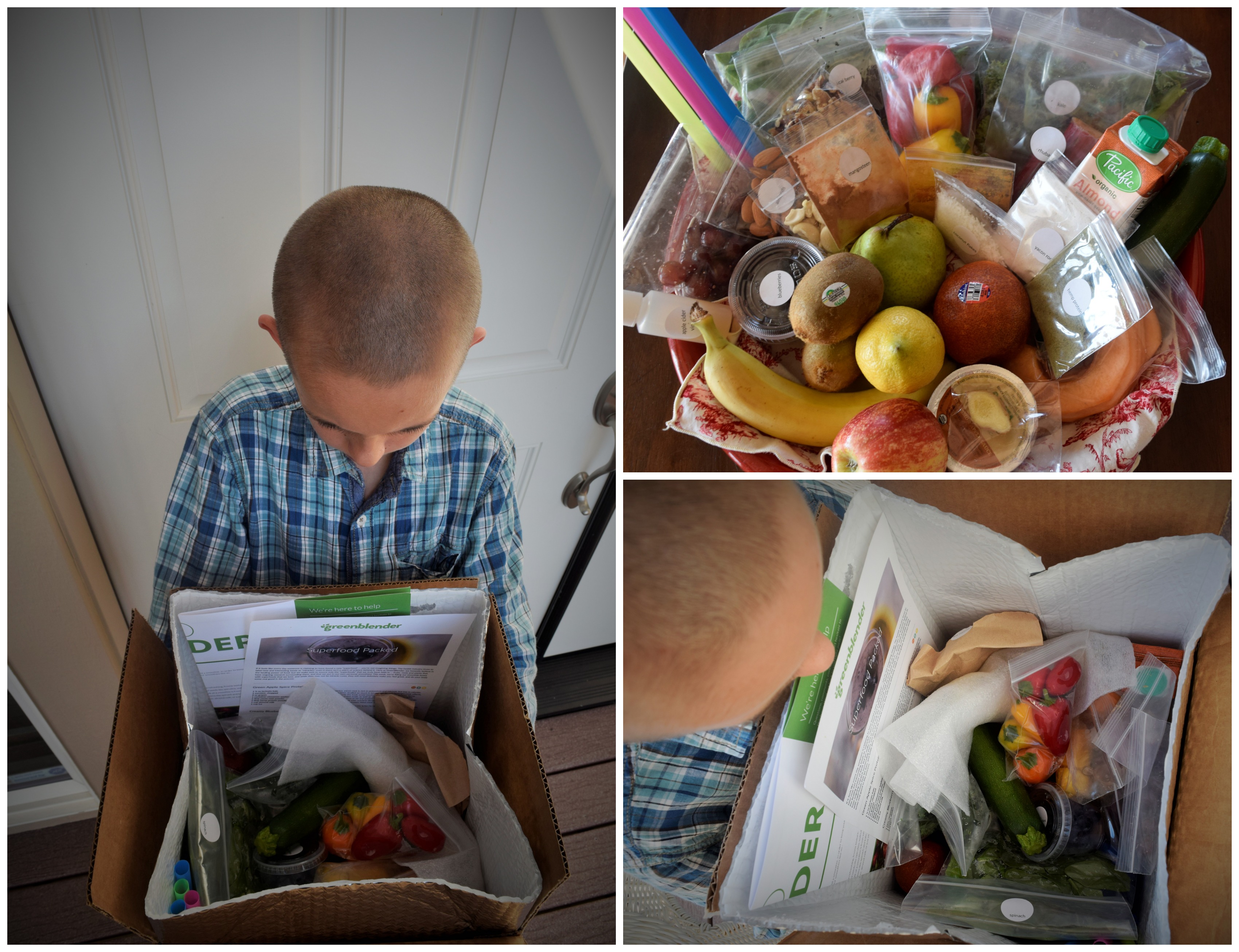 Mangosteen Morning:
1 1/2 oz baby spinach
4 oz cantaloupe
2 kiwis, peeled
1 tsp mangosteen powder
2 tsp coconut flakes
1 cup water, 1 cup ice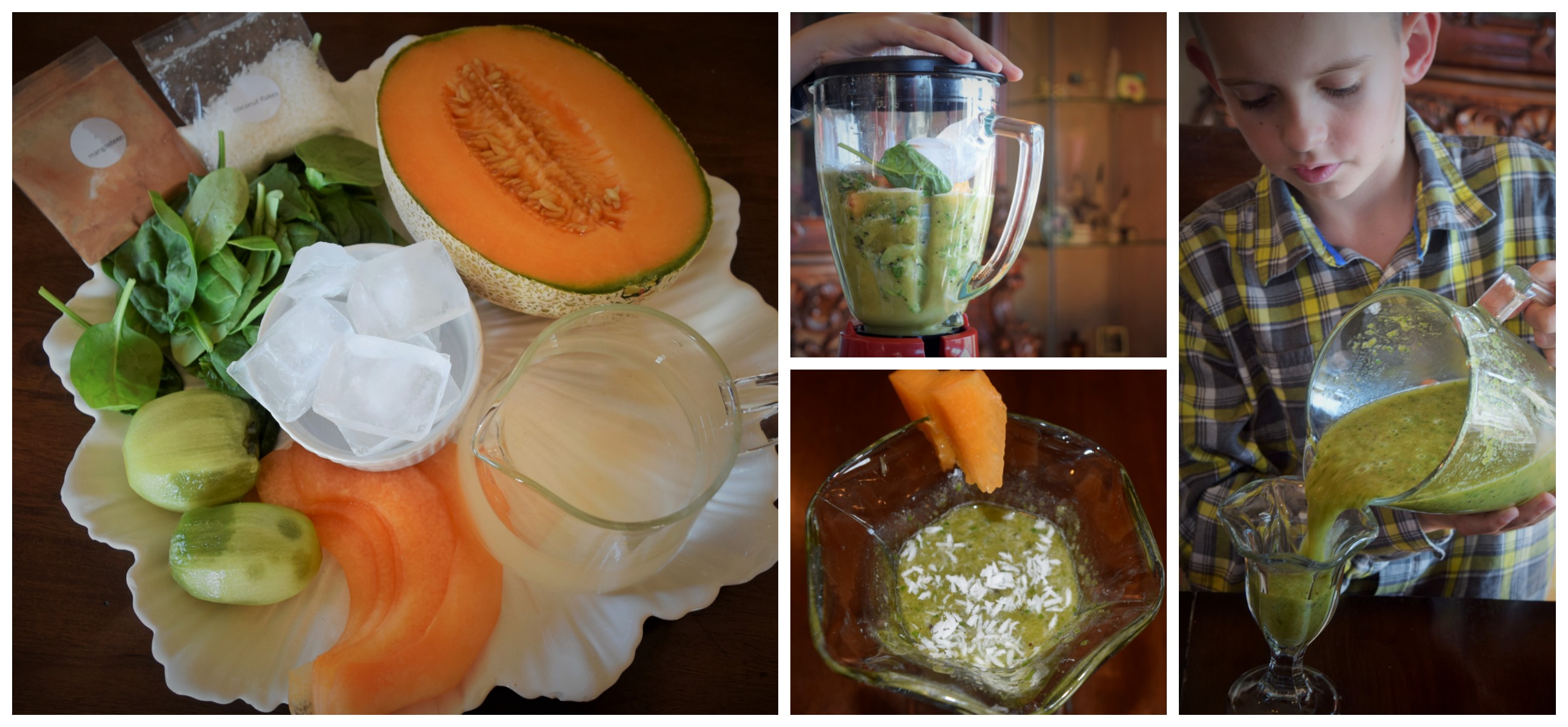 Creamy Blueberry:
This was our absolute favorite smoothie just because we have a thing for fruit and the combination is just perfect.
1 pear, chopped
1 banana, peeled
3 oz blueberries
1 tsp acai berry powder
3 tbsp. cashews
1 cup water, 1 cup ice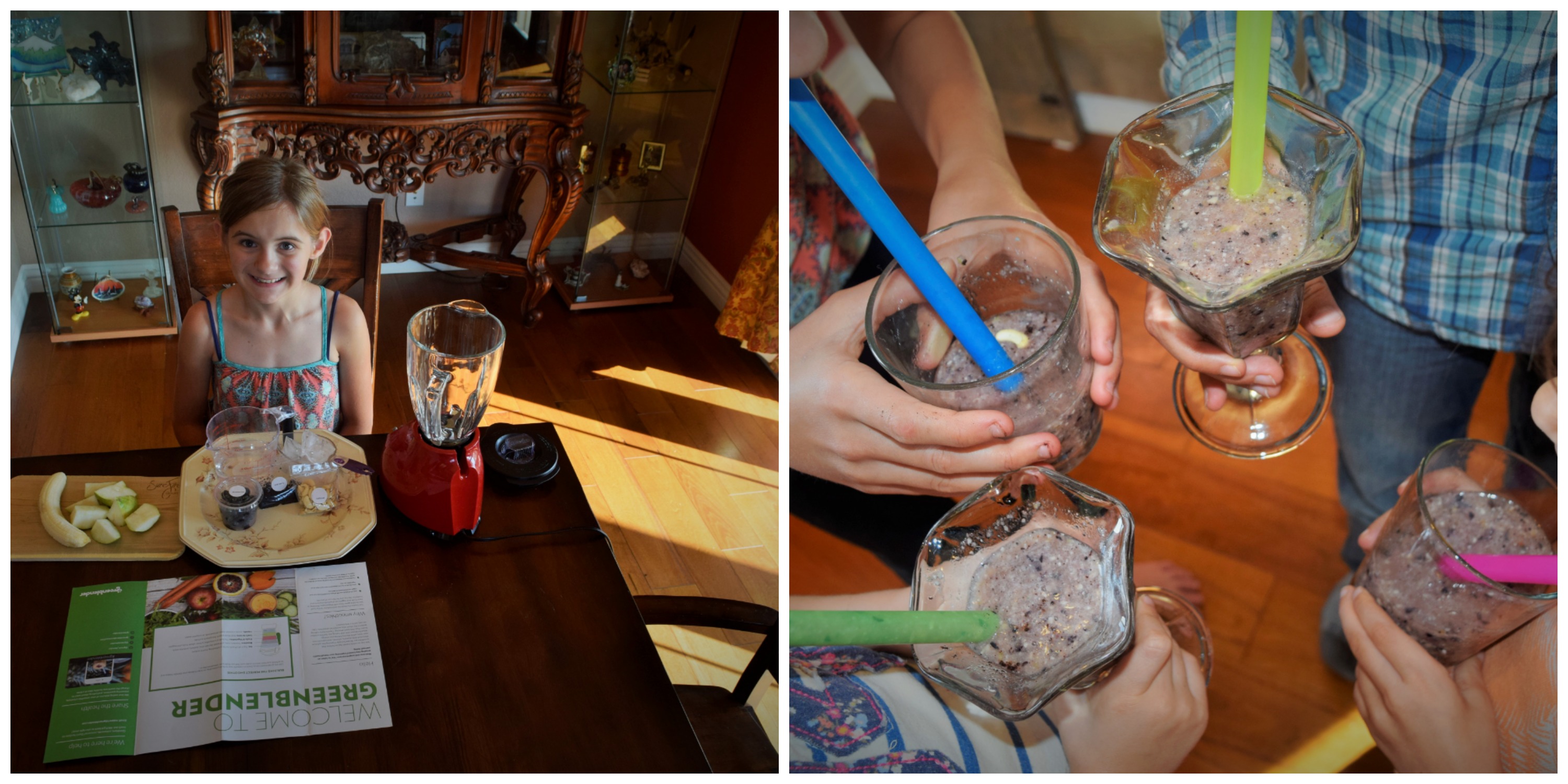 Green Apple Spice Protein:
1 1/2 lacinato kale
1 zucchini, chopped
5 oz grapes
1 container cinnamon applesauce
1 tbsp. yacon root power
1 tbsp. Hemp protein powder
1 cup almond milk
1 cup ice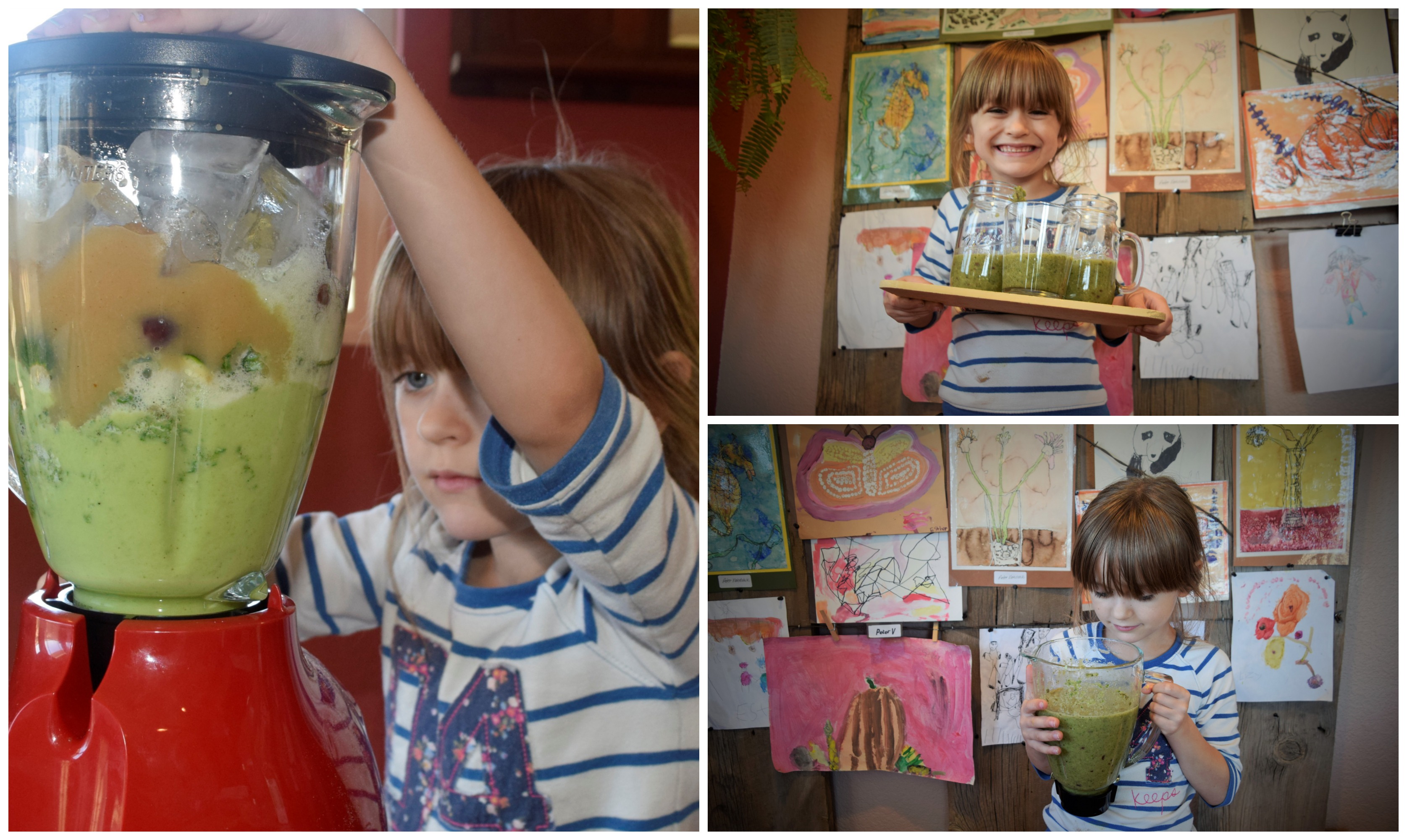 Ginger Rhubarb Cider:
1 1/2 oz green chard
1 apple, chopped
2 oz rhubarb
1/2 inch ginger
1/2 lemon, juiced
1 tbsp. Apple cider vinegar
3 tbsp. walnuts
1 cup water, 1 cup ice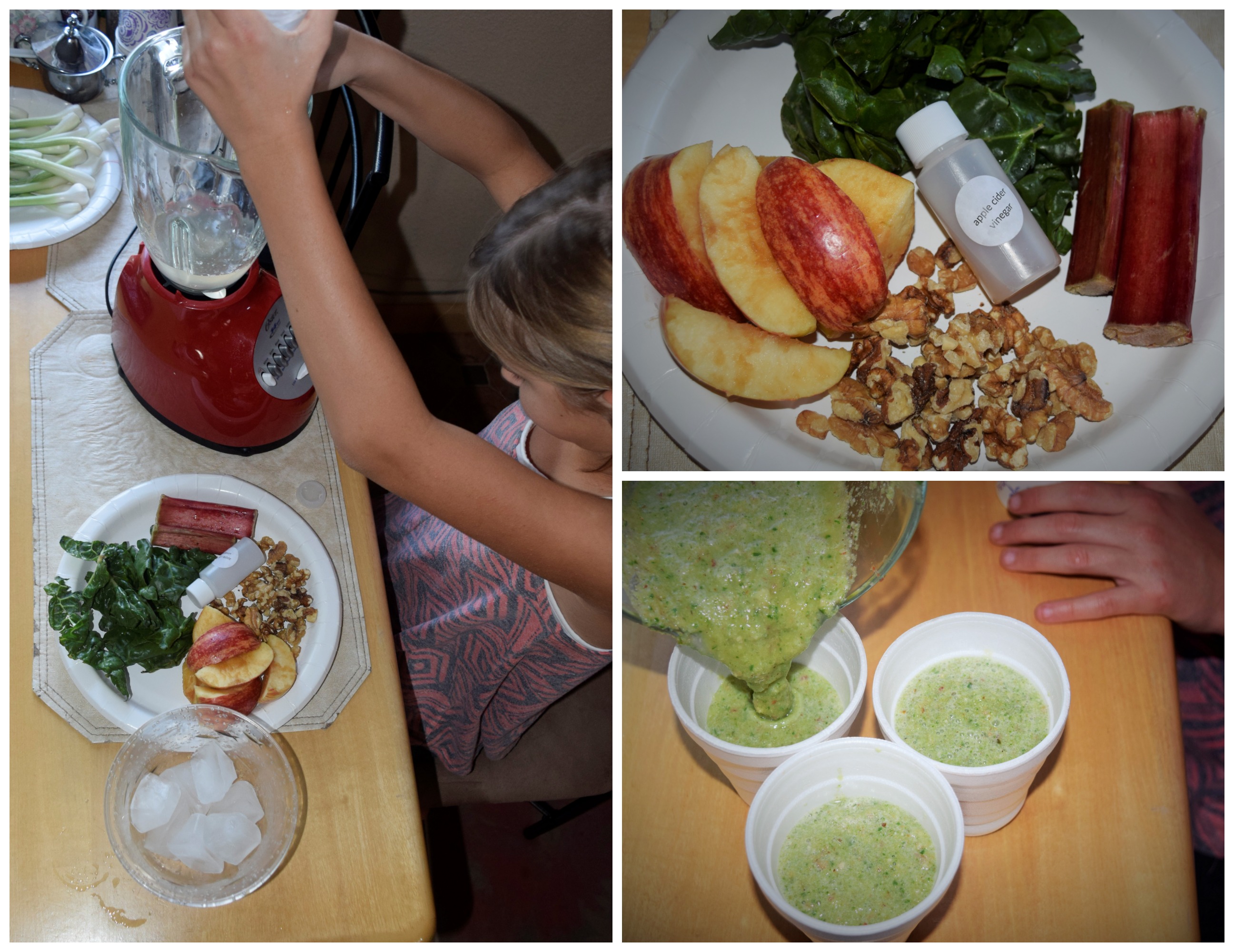 Mini Pepper Popper:
5 oz mini peppers, seeded
1 blood orange, peeled
4 oz pineapple
1/2 lemon, juiced
1 tsp rose hips
3 tbsp. almonds
1 cup water, 1 cup ice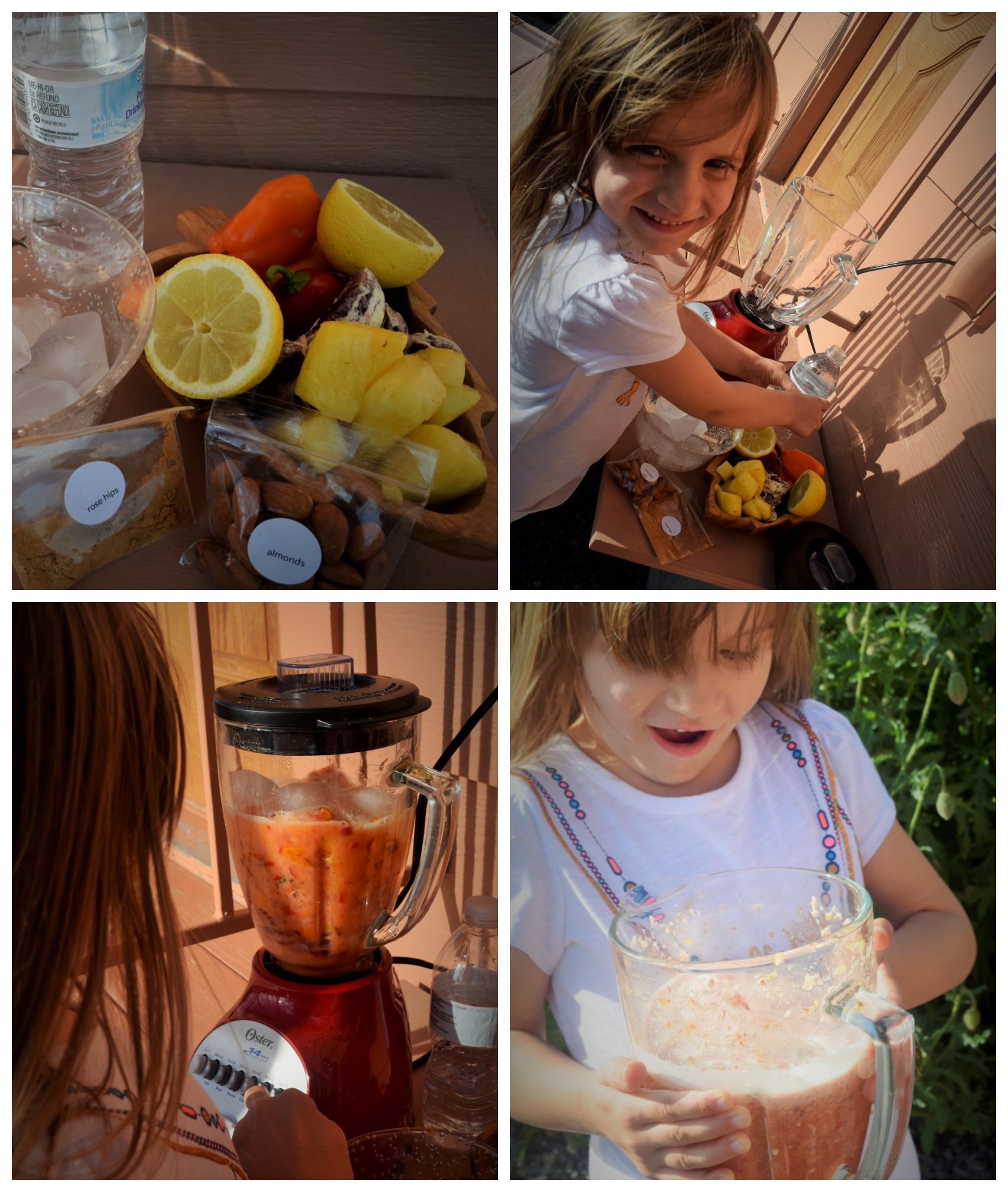 We honestly enjoyed all of these smoothies. We would have never thought of making these types of smoothies. Now we can't wait to come up with our own smoothie combinations. Thanks green blender for encouraging us to get out of our box and create new unfamiliar smoothies.