It's amazing the affects volcanic activity has on beaches. In our previous Hawaii post Hawai'i Volcanoes National Park we saw the powerful affects volcanoes have on the places it has had come into contact with and because of the volcanic activity you'll find green, black, and white sand on this Island.
Papakolea Beach : Green Sand Beach
We've never seen green sand before and we made sure that we saw this one since there are only four green sand beaches in the world. This green sand was created by a silicate deposit called olivine which was washed out of a cinder cone. Also, here you'll be swimming in the most southern beach in the United States. How cool is that? We were actually considering hiking 2.5 miles one way but when we saw that there are locals taking many tourists for $15 dollars round trip we decided to take the easy route. We love a good hike but it was around none and it was hot so we figured we would have more time to enjoy the green beach if we took a ride. The beach was crowded and it is advised not to swim too far from the shore because it is not safe.
Punalu'U Black Sand Beach
This beach has black sand which is made out of basalt. The black sand beach is made up of small fragments of lava. The reason why this beach is black is because as soon as the lava hit the water it cooled right away and turned into black sand.This beach is one of the most popular black beaches in Hawaii. Many locals fish at this beach. You can also spot turtles at this beach and this is because the black sand does not heat up as fast as the other sand so many turtles come and nest here. It's not recommended to swim at this beach but if you come during low tides, it is a great place to explore.
Hapuna Beach State Park
This beach is a great place to bring children to because it's pretty shallow for awhile and there is even a lifeguard on duty. This beach does become crowded and we can see why it's such a popular beach. This is a white sand beach. Many here enjoyed body surfing.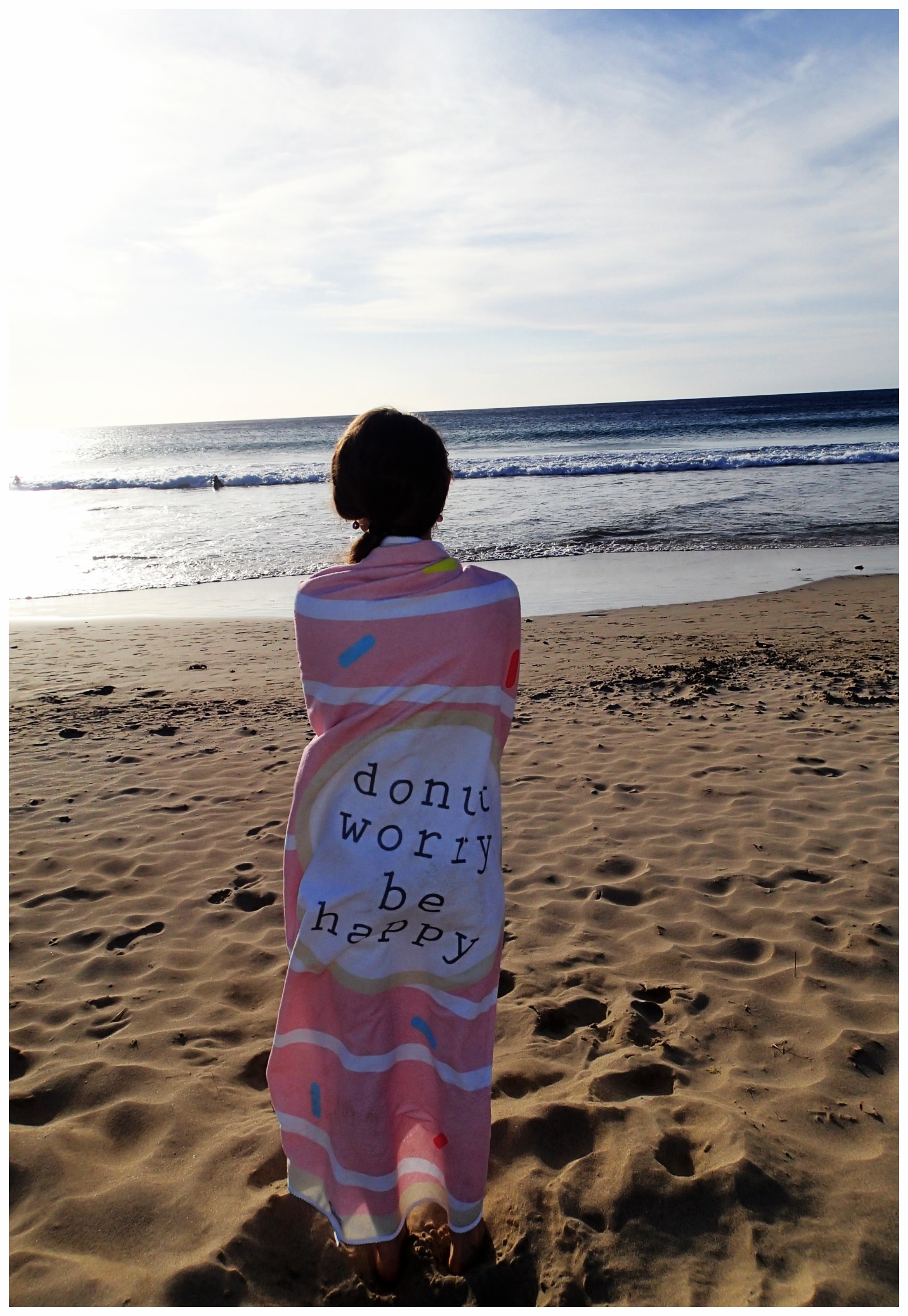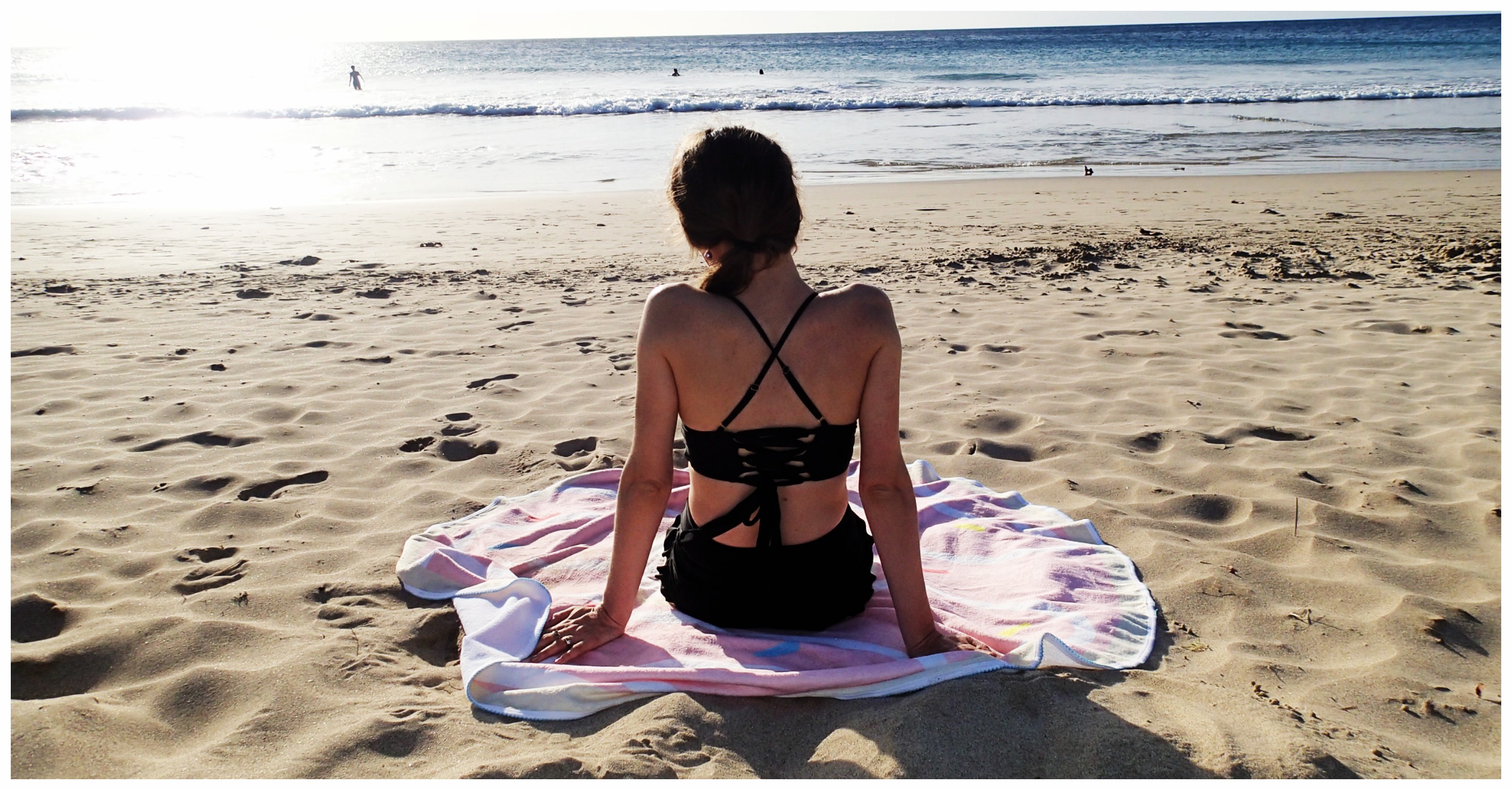 My beach towel is from Jessica Rey
Anaeho'omalu Beach
We walked this beach before heading back home but we had wished that we came here the day before. This is a white sand beach. On this beach you will find a hut that rents out kayaks, snorkeling gear, and more. On the left side you can enjoy the beach while on the right side a fish pound. There is also a place to workout. There are many palm trees along the sandy beach.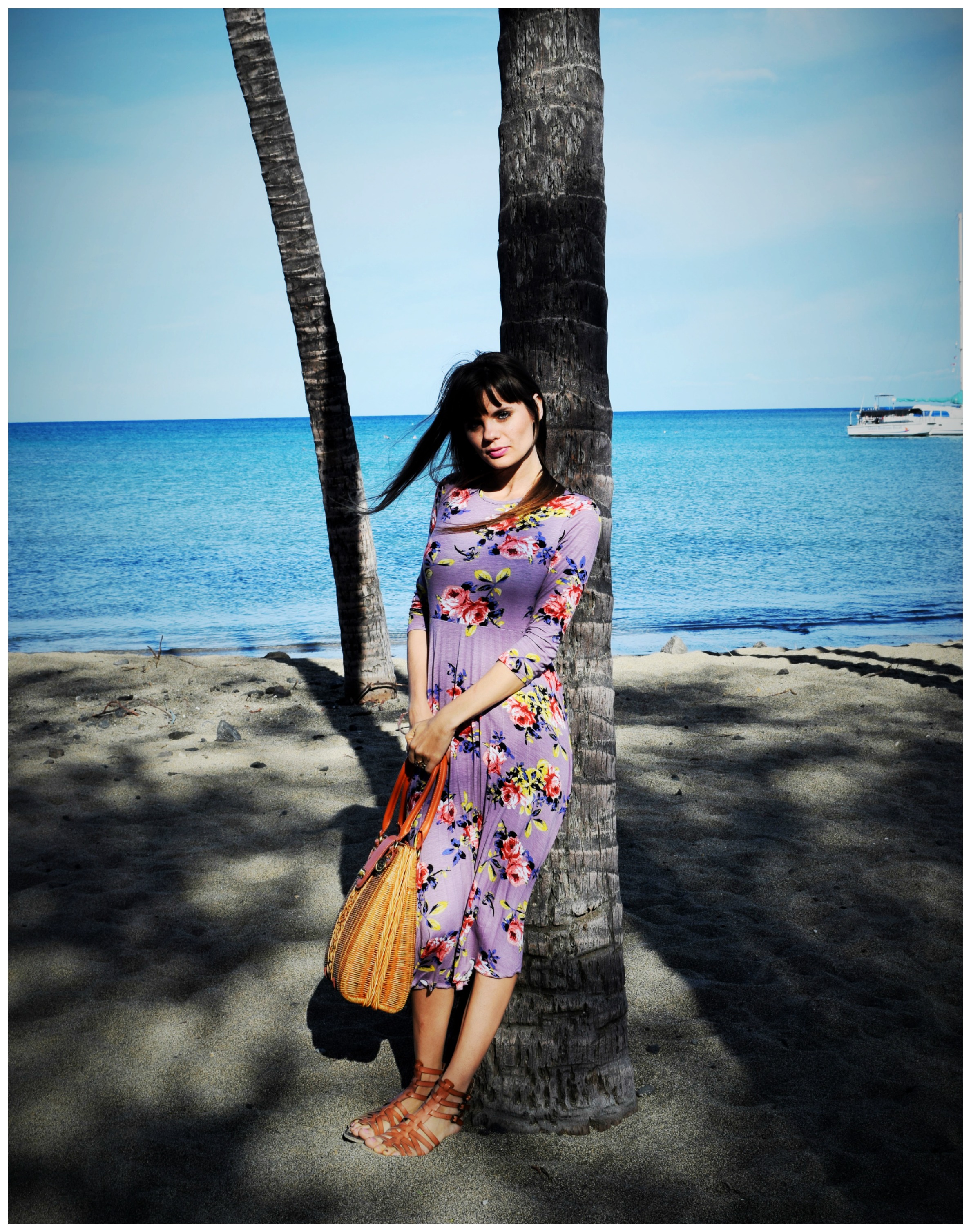 My dress is from Florence Adams
My purse is from Purse 4 the People
Mauna Kea Beach
We really got to enjoy this beach. Majority of the individuals here are guests of the Mauna Kea Beach Hotel but there are many who bring their own chairs and towels. They are the ones sitting to the side of the beach. To get to this beach is quite easy. You could stay at the Mauna Kea Beach hotel and walk to the beach from your room but you don't need to be a guest at the hotel to enjoy this beach. All the Big Island beaches are public access so you are more than welcome to enjoy this beach. The thing is you have to arrive early in order to find parking. There are only 30 extra parking spaces at Mauna Kea Beach Hotel. This beach is pretty amazing.
My swimsuits are from Happy Jiggly Feet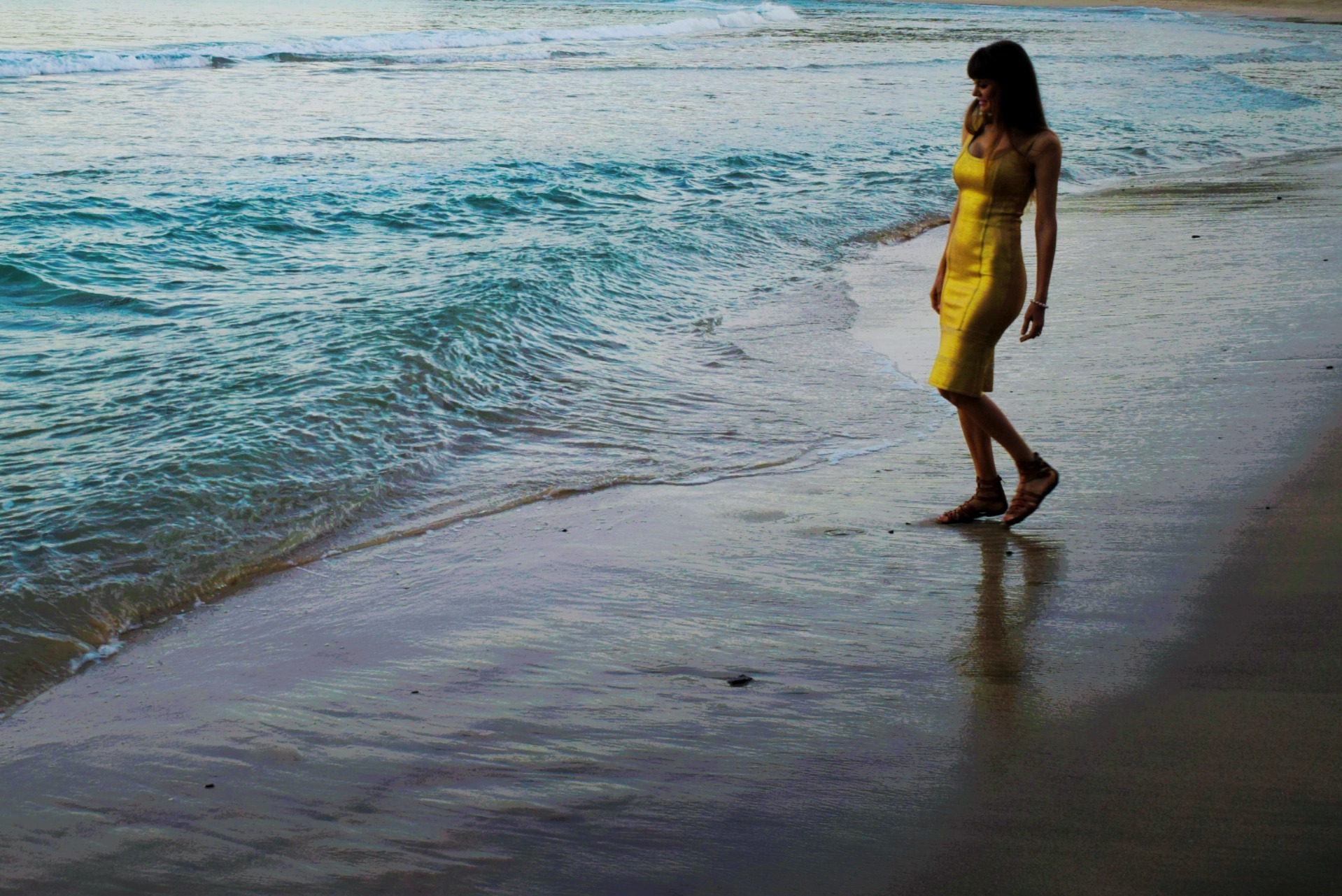 My gold dress is from Narces
What is your favorite part about the beach? We sure love watching sunsets at the beach.
Thank you for reading our post. We share a new post every Thursday, 8 pm Pacific Time.