Not many Californians make it past Reno on Highway 80. We have been to Reno and through Reno hundreds of times but this was our first time traveling the whole state of Nevada. We love road trips and barely ever fly unless it is necessary. We have learned to make frequent stops along the way because let's admit it, kids get cranky when confined in a small space for too long. When we take a road trip we always see new things, meet new people, learn new things, and make new memories.

Thunder Mountain Monument:
If you love unique, weird, reused art, and places that are a little bit on the creepy side then you'll love this place. This place is a great place for kids to stretch their legs, swing on a swing, and appreciate creative architecture.
Frank Van Zant known as Creek Indian inspiration all came from a glass house that he once saw in the desert. In 1983 the Chief was nominated "Artist of the Year" by the state of Nevada. This place once served as a hotel until it was burned.
If you want to learn more about Frank Van Zant and Thunder Mountain Monument visit http://www.thundermountainmonument.com.
Located: off 800 Highway Drive.
Lovers Lock Plaza:
Lovelock is one of those towns that lives up to its name. This town was named after an English settler George Lovelock and Lovelock was incorporated as a city in 1917. In this town you have a unique opportunity to make a public statement of your love in a plaza right next to the courthouse and you can even do it during open hours without getting into trouble. Locking in your love in Lovelock is a fairly new tradition. Since 2006 more than 1,000 couples, friends, and close friends have locked in their love. Some have kept their key but many throw theirs away believing that their love will last forever if they do so.
If you can't travel to Paris, Kiev, Germany, South Korea, Moscow, China, Serbia, Czech Republic, Rome, or New York to lock in your love with your other half, family member, or a dear friend then you might want to plan on stopping by Lovelock, Nevada.
When you stop to see how many people have done this its pretty amazing. Take some time and look through all the other statements of love and you will see some really cool shaped lockets, basic lockets, heart shaped lockets, and antique lockets with names and dates engraved in many of them.
Many businesses offer locks that you can purchase. My husband and I locked in our love. We wonder how many locks will be here in 100 years and if ours will still be here.
Located: Lovers Lock Plaza is in the park behind the historic Pershing County Courthouse.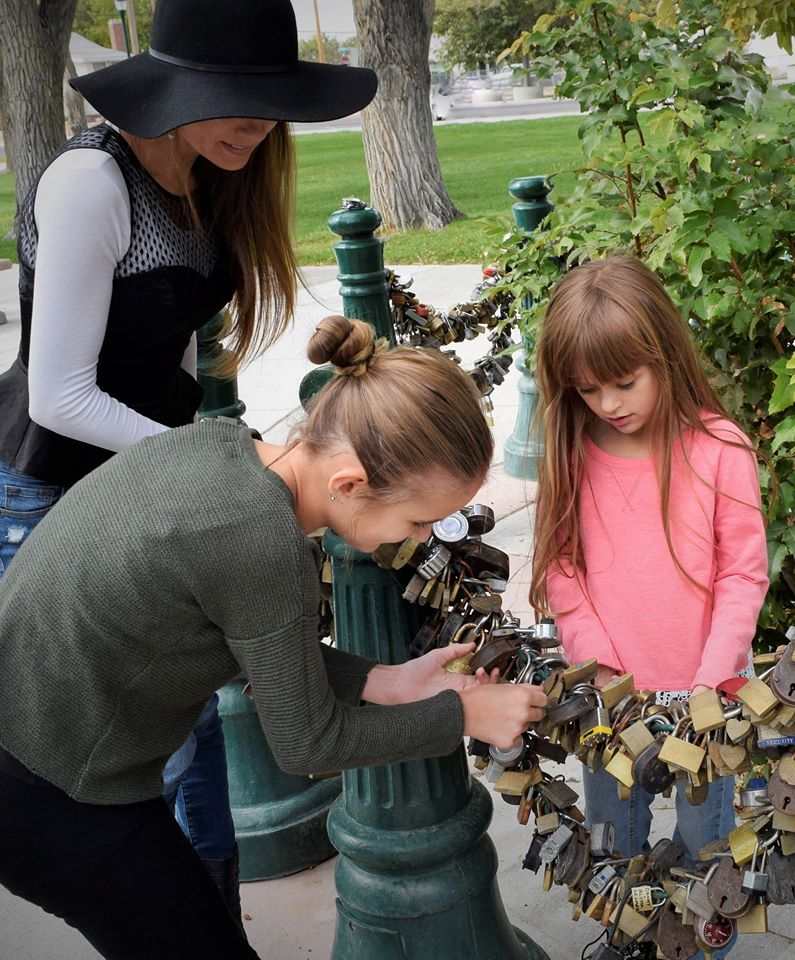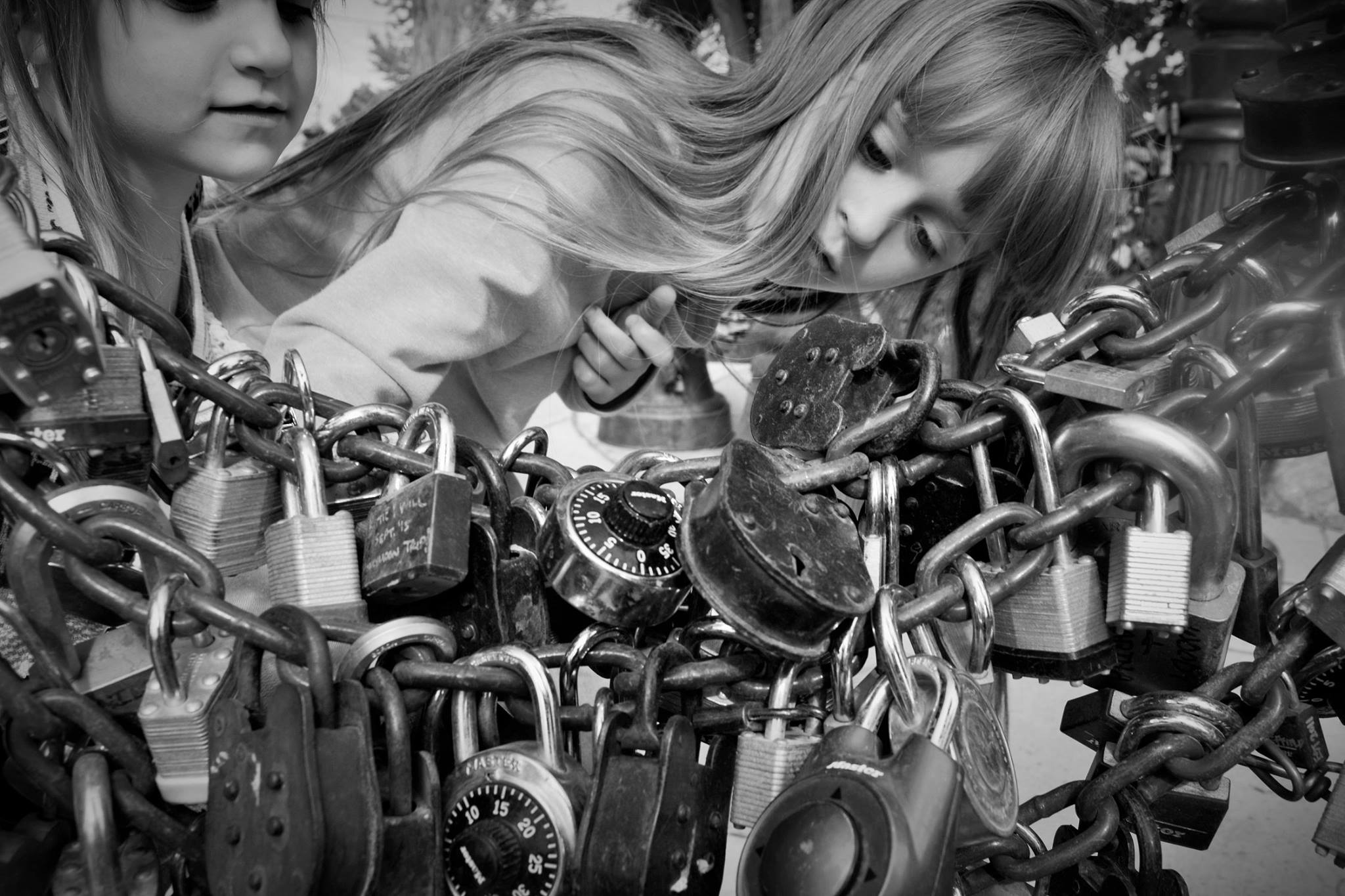 Hands on Learning:
Girls decided to make locks with keys using beautiful paper and cardboard. The lock is meant to be given to a dear friend and the key they will keep. You want to use the same kind of bird for the same set of lock and key. Draw a lock and key on the paper of your choice, cut it out, and glue it on a cardboard box. Then you want to cut the cardboard out and use black marker or crayon to trace the outside of the lock and key.
Thank you for reading our post. We share a new post every Monday and Thursday, 8 pm Pacific Time. Do you like taking road trips? What kind of stops do you like taking along the way?