If you have been looking for a Kindergarten Toolkits then look no further. I have found such an amazing Kindergarten Toolkit that is simple, easy, and stress free to follow. Kindergarten should be fun, relaxed, and enjoyable. After all, we want our child's first year of school to be filled with great memories. This toolkit is perfect to start in the summer before your child starts attending Kindergarten. You can use this toolkit if your child is homeschooled, unschooled, or if your child attends public school. The creator of this toolkit used to be a former Kindergarten teacher so she knows what will help us help our children to succeed. This Toolkit is perfect for children between the ages of two to six.
What is included in this toolkit:
Booklet of lessons
Shape flashcards
Color flashcards
Number flashcards
Letter flashcards
Sight words flashcards
Assessment pages that you can make unlimited copies of.
Erasable white board and erasable marker.
Cute cloth
Chalk inside a bag
Inside the Kindergarten Toolkit booklet you will find 10 outlined goals your child should know. These goals have 3 to 4  mini lessons and ideas.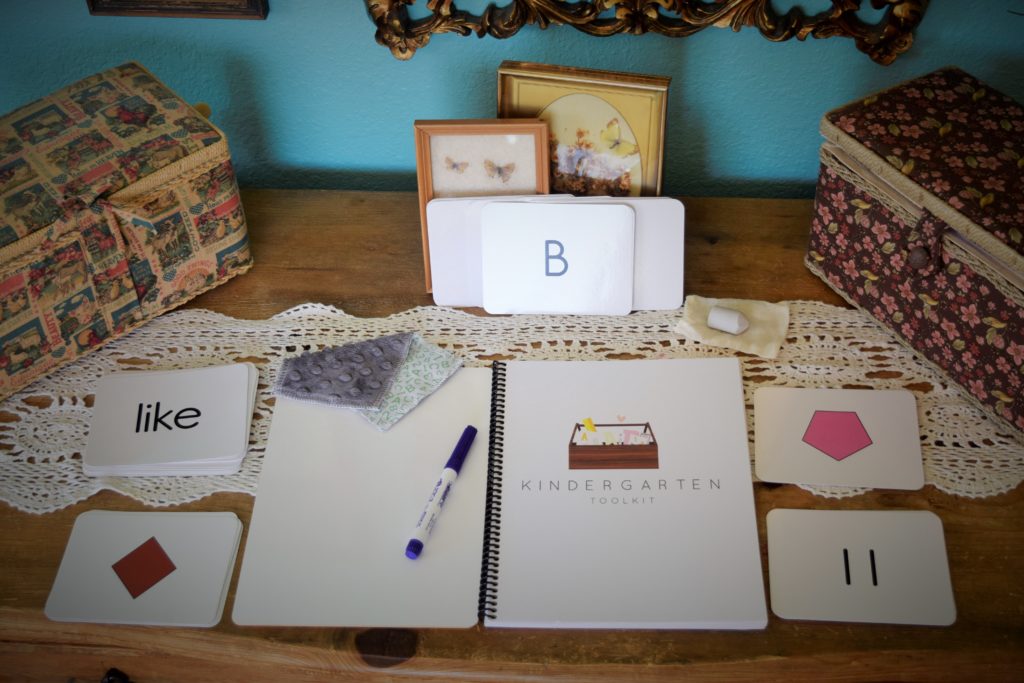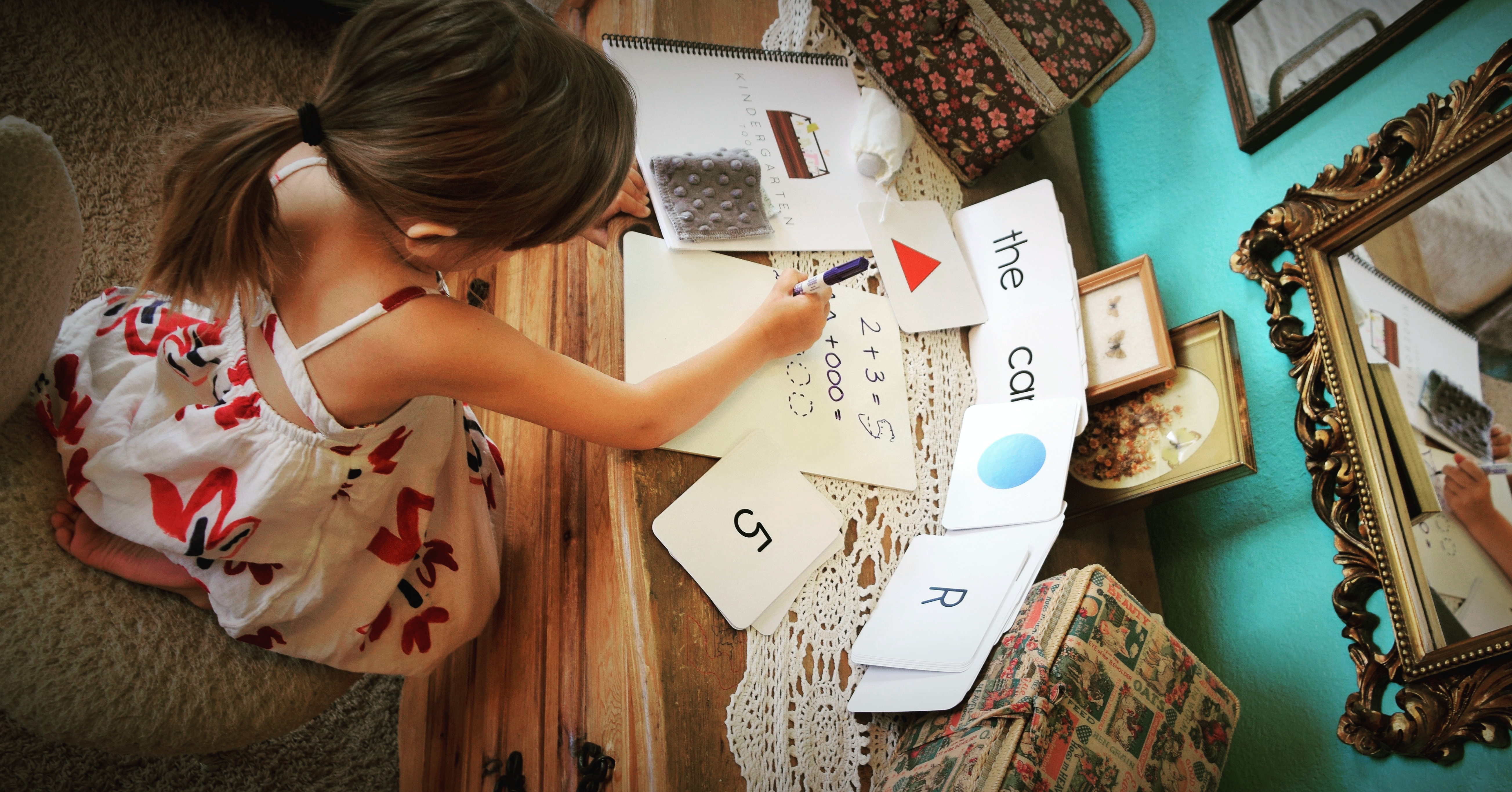 Shapes:
There are so many fun ways to teach your child shapes. One way is to use tooth picks and marshmallows and make two dimensional shapes. Eve and I enjoyed cuddling and looking at the flash cards that came in the Kindergarten Toolkit. When showing trapezoid I told her to think of trapping someone. I also tell her each time I show her hexagon that hexa means six and if ever she is not sure to simply count the sides. Penta means five.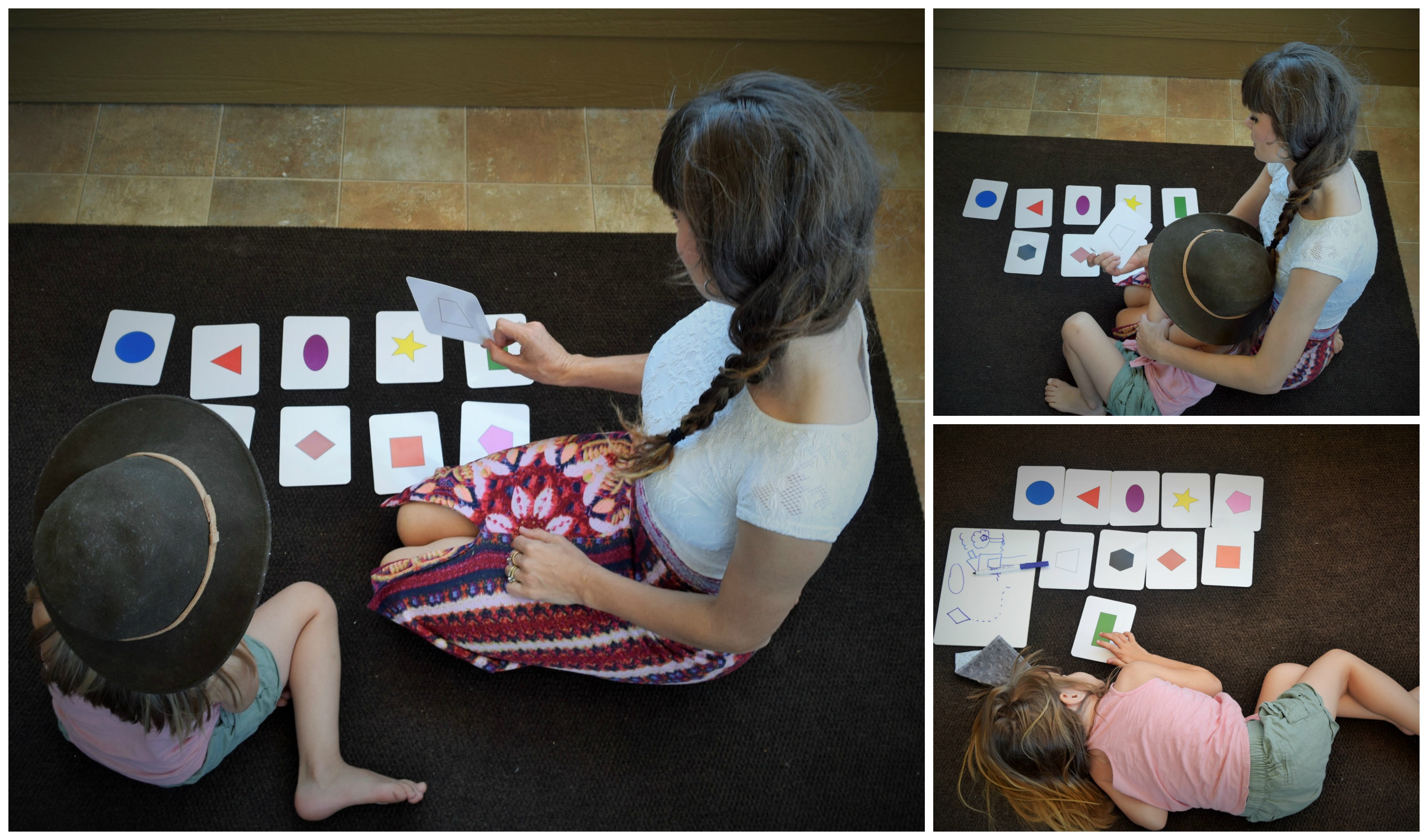 Recognizing numbers:
Flashcards are perfect to take with you when you plan to be out and about. Our little one knows her numbers up to nine. I love that on the back side of nine is written nineteen. Eve is already working on her addition problems. Once your child can recognize the numbers without really thinking about them then they are ready to add. I love using objects when working with the Kindergarten Toolkit flashcards because I want my daughter to understand what having five looks like.
I also like to write numbers bold and large. I place a heart inside the number and arrows to show my daughter the direction she should use when she writes her numbers or letters.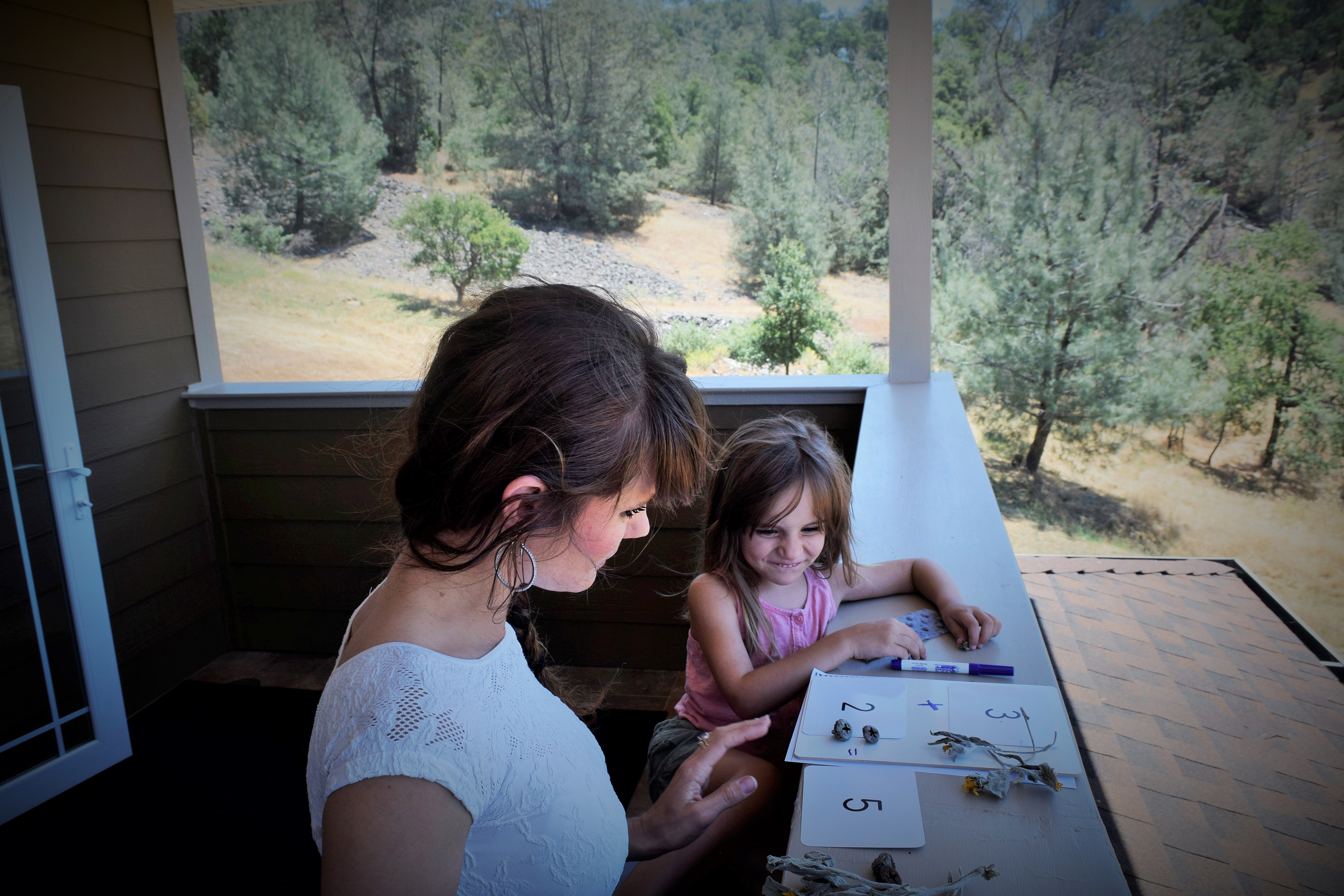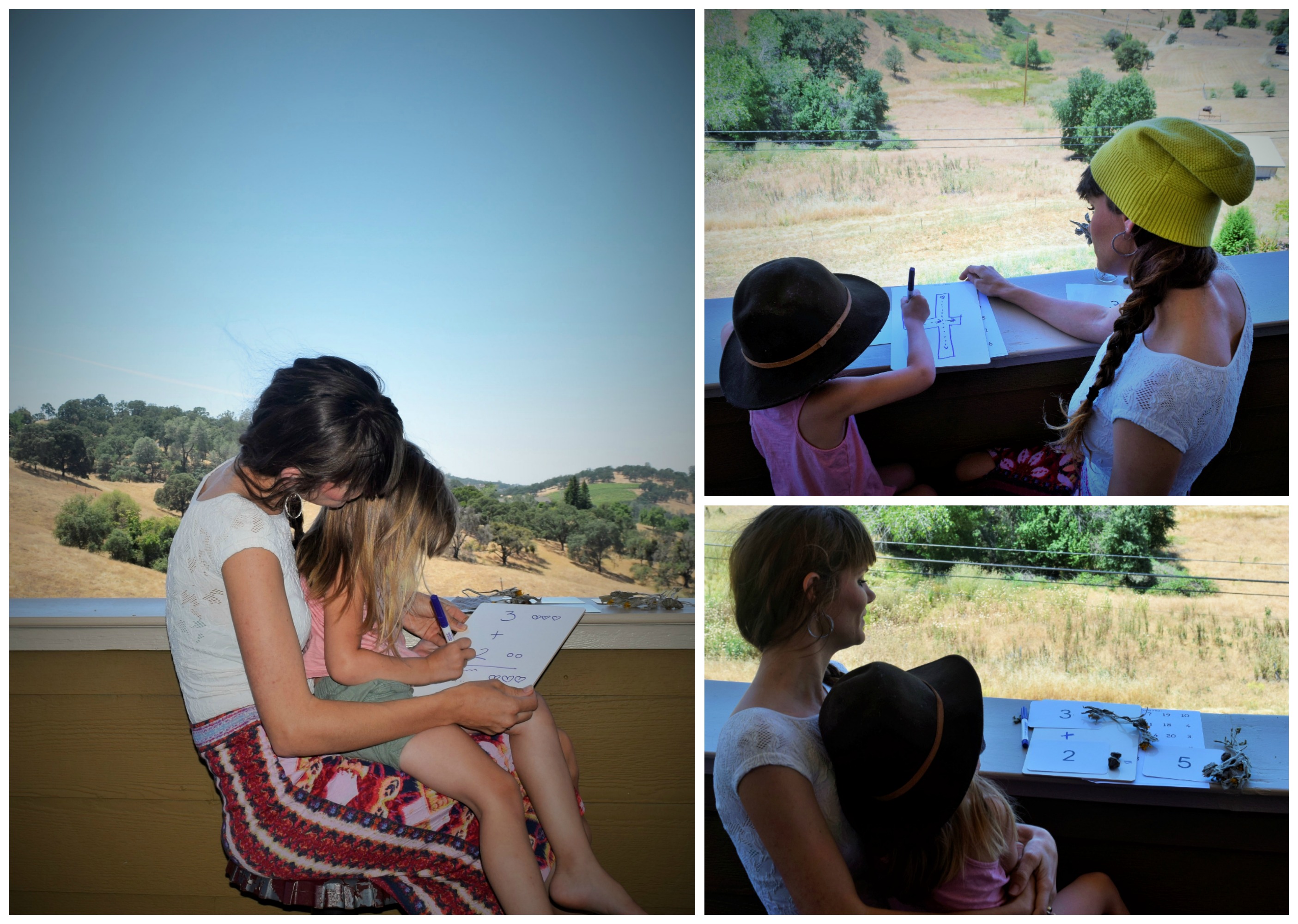 Recognizing letters:
It is so important for young children to be able to recognize and know the sounds of each letter. We love to sing this song while learning our letters because it helps Eve remember the sound each letter makes….(written by Barbra Milne)
Do you know these letter sounds?
Do you know these letter sounds?
They will help you learn to read.
They will help you learn to read.
Apple apple A a a.
Baby baby B b b.
Cookie cookie C c c.
Dinosaur dinosaur D d d.
Elephant elephant E e e.
Flower flower F f  f.
Goggles goggles G g g.
Horses horses H h h.
Inchworm inchworm I i i.
Jelly jelly J j j.
Kangaroo kangaroo K k k.
Lollipop lollipop L l l.
Mountain mountain M m m.
Needle needle N n n.
Octopus octopus O o o.
Paddle paddle P p p.
Queen queen Q q q.
Rooster rooster R r r.
Snake snake S s s.
Turtle turtle T t t.
Umbrella umbrella U u u.
Valentine valentine V v v.
Window window W w w.
X-ray x-ray X x x.
Yoyo yoyo Y y y.
Zipper zipper Z z z.
Some children have a hard time writing with a pencil. Writing can happen using a stick and dirt, finger and shaving cream, or paintbrush and paint. At this very young age our goal as parents is to make our little ones excited about learning.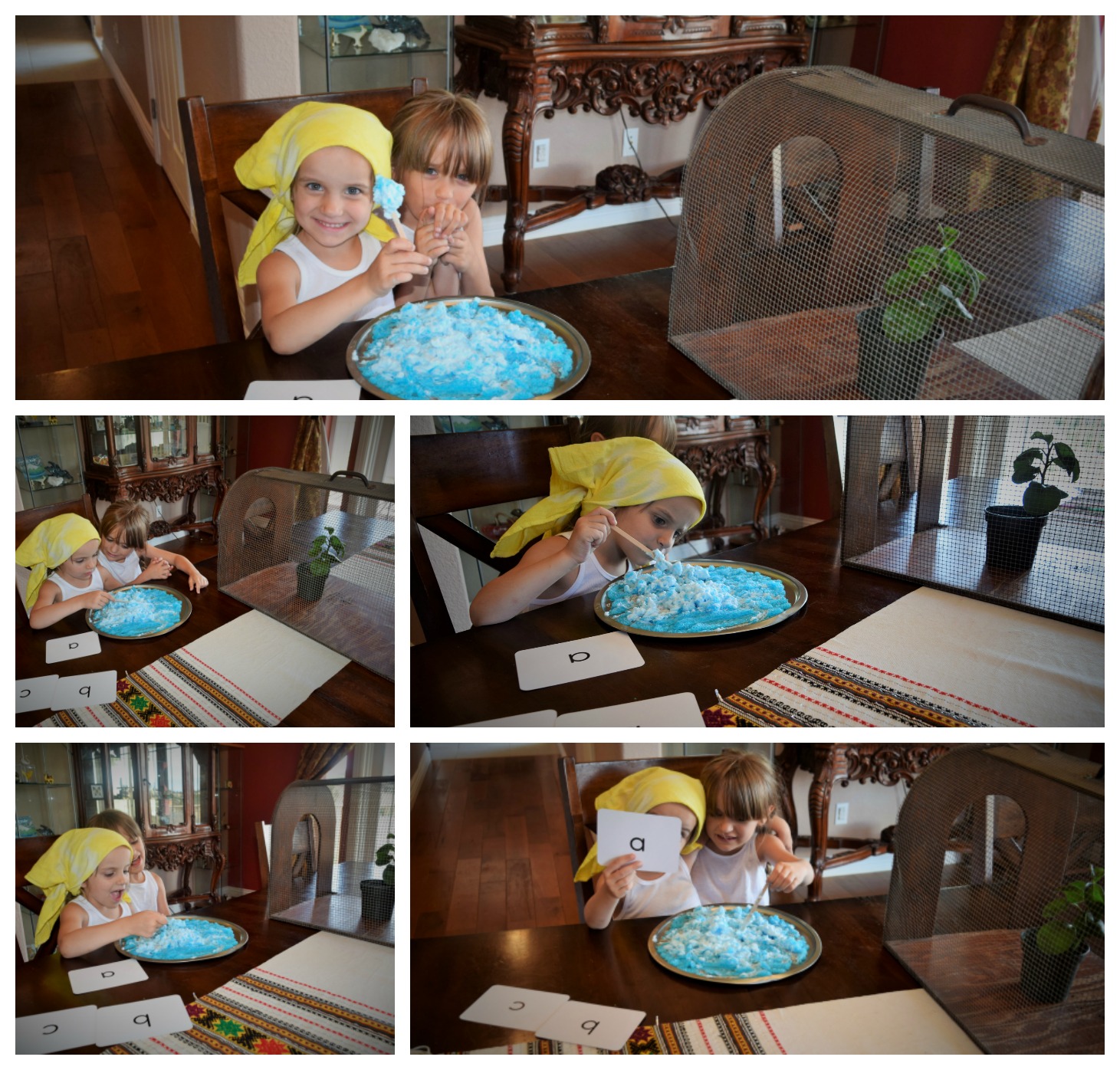 Playing Sight Word Twister:
It is so easy to create your own sight word twister. Pick four new sight words from your Kindergarten Toolkit. Draw six circles down and four circles across. The circle which are across need to have the four different sight words you chose written on them. You then continue to write the same sight word down the row. You also need to make a spinning wheel. Divide the piece of paper into four parts. Write on the upper left square: left foot with your four sight words. On the right upper side: right foot. On the lower left side: left hand. On the lower right size: right hand.
The object of this game is to keep your balance while placing your hands or feet on the sight words that are called out. This makes sight words so much fun to learn. It also teaches young children to differentiate from left to right.