In 1980 this beautiful mountain blew its top off. There were some small earthquakes before the eruption. A bulge started to grow because the magma was moving. Then a landslide occurred and the volcano exploded sending ashes everywhere. The towns nearby were covered in ash. This volcano known as a composite volcano contains silica and silica makes the lava sticky which means that the lava wants to stay together. This eruption is kind of like a soda that you shake up. Composite volcanoes make up 60% of all volcanoes.
We were able to see this beautiful mountain 37 later after the eruption. Much has changed and we saw lots of new growth. This is one National Park you would not want to miss especially if you love volcanoes.
Johnston Ridge Observatory
We believe that this is the best place to start when exploring this park because you get to really understand what this park is all about. We really appreciated that they showed a 16 minute video showing the volcanic eruption  which occurred on May 18,1980. From the observation deck you get a great view of the volcanic mountain. We took the interpretive trail and really got a sense of what that eruption did to Mount St. Helen. There are before and after pictures of the mountain. As we stood directly in front of the mountain we realized the magnitude of the explosion eruptions. The evidence can be seen in the massive old growth tree trunks which seem as if they had just snapped off and flew away. This made us think that if we were standing here at the time of eruption we would have no chance to survive it. Another thing that made us stop and ponder for a little is the concreate plank in memory of those who passed. We did not pass by until every we read every name. We realized that if this eruption happened near a big city the list would have been a whole lot longer.
Clear Water Lake
It is very unusual and neat to see a lake that is younger than my husband. This lake made us realize that no matter how big the disaster is or how much devastation it will inflict on the surrounding area we can be sure of two things: nature will restore itself and it will create something new and wonderful so that generations upon generations can be able to enjoy. The only thing we had wished we brought with us was our canoe. This was very nicely pointed out by our six year old who said, "Hey, we forgot to bring our canoe."
Forest Learning Center
On the way up to Mount St. Helen you can not help and notice all the new growth which look so fresh and green. What you don't see is what is underneath that beautiful fresh green cover. This center has a great trail which takes you through the fresh forest that grew around great tree trunks which are now missing their tops. You will also see giant trees on the ground but you cant always tell where they have come from or where their trunks are. The beautiful thing is that their is so much new growth here. These trees are rising to towards the sunlight and are taking the place of the fallen giants.
Seaquest
If your exploring Mt. St. Helen Volcanic National Monument you might have a tough time finding a place to stay over night at. We were lucky enough to have stumbled upon a small Washington state park with a cool yurt village where you could stay in a yurt that can sleep up to six people for a really reasonable price. The location of the village is exactly what you would expect to find in Washington. It is among an old grove forest which surrounds you with beautiful greenery and gives you plenty of shade anytime of the day. There is plenty of trails that take you into the woods which are breathtaking.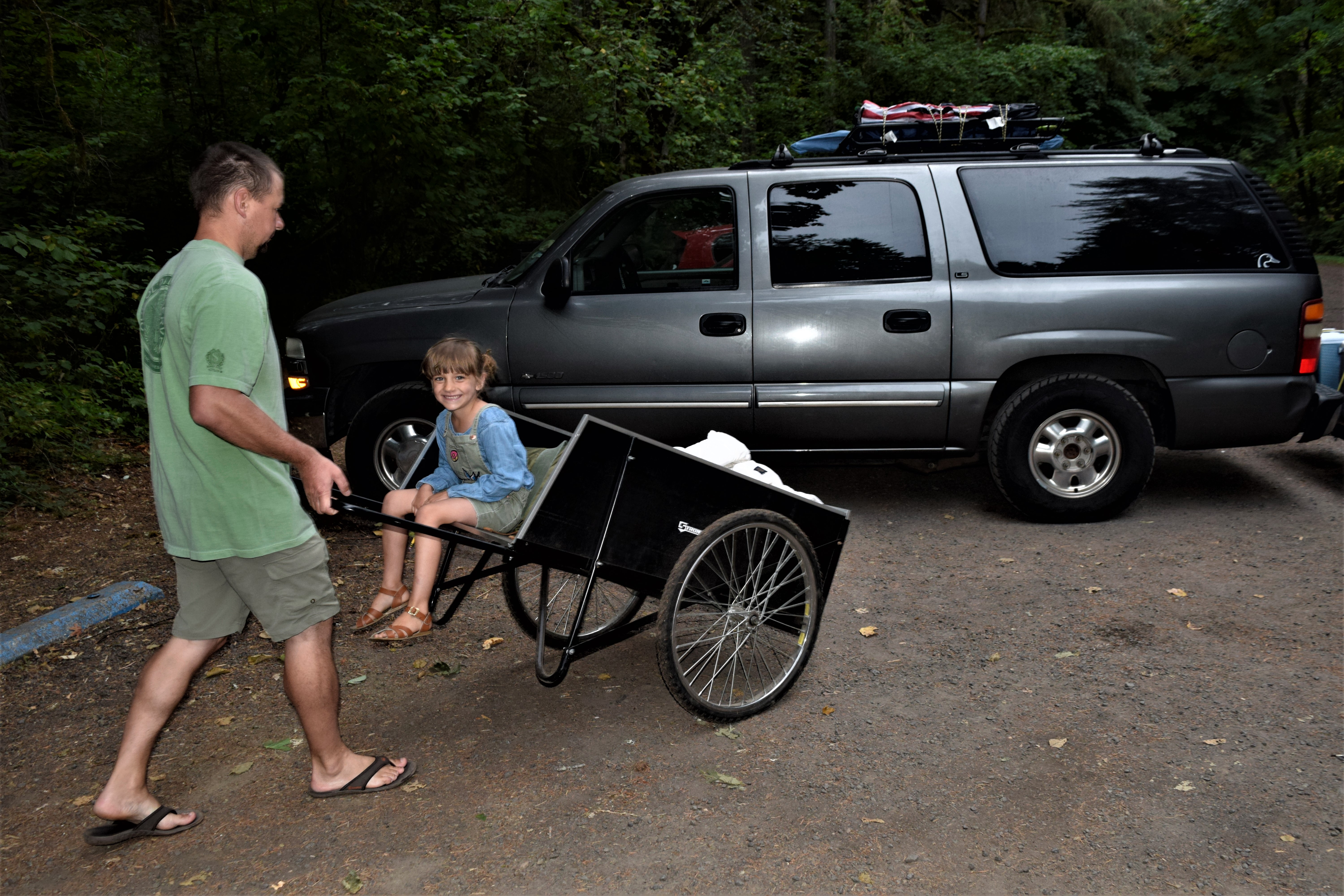 Hands on Learning
After visiting Mount St. Helens we decided to learn all about a composite volcano. We made a volcano model which might have not been as successful as we would hope but it did work. We placed a plastic bag so it looked like dust or smoke and we think the plastic zip lock bag just interfered with the whole experiment. Watch the video below to learn more.
While visiting Mt. St. Helens we learned about Harry Randall Truman who was 83 years old. He refused to vacate his home which was located near Mt. St. Helens because he said that his wife and him vowed to never leave Spirit Lake. He was never found after Mt. St. Helens blew his top off. Today we went to clean our first home which we lived in for over 10 years. It was like our baby because we put so much love and energy into it. We rent it out and our renters moved out so we had to go clean up. It is a small home and even though we live in a larger home and a home that is considered nicer we had so many memories in our first home. We had so many prayers held in that home from blessing our home prayer,  youth group prayers on Friday, missionary prayers, and our dear friends John and Consuela came once a week to pray with us. When we first moved I cried for about a year because change is hard and city and country life is so different. Now we love where we live but today my sweet sister, dad, and mom came to help us clean up and we remembered some sweet memories we shared in my first home. So I got to thinking why don't people evacuate when they are told? Isn't home where your family is? We learned that some don't evacuate because they don't believe it will be as bad as they predict, some stay behind to protect their homes from looters or damage, and then there are those who can't afford to evacuate because they don't have the money for gas, food, or rent. Would you evacuate if you were told to? Why do homes or places hold a special place in our hearts?
Thank you for reading our post. We share a new post every Thursday at 8pm.