The only way to learn mathematics is to do mathematics.  Paul Halmos.
The more your child practices their multiplication, the better they become at it. The better they become at multiplication the faster they will be able to recite their multiplication facts. Before they realize it they will know the solutions to the multiplication problems without thinking about them.
A great way to get children excited about anything is to make a game out of it.
I asked my younger two children to give my older two a number. Eve said the number three. So Esther had to think, three times nine equals what? That's twenty seven. So she multiplied 12345679 by 27. Her answer turned out to be 333333333 (that's nine threes). Try this next time your child is not excited about doing their multiplication. 🙂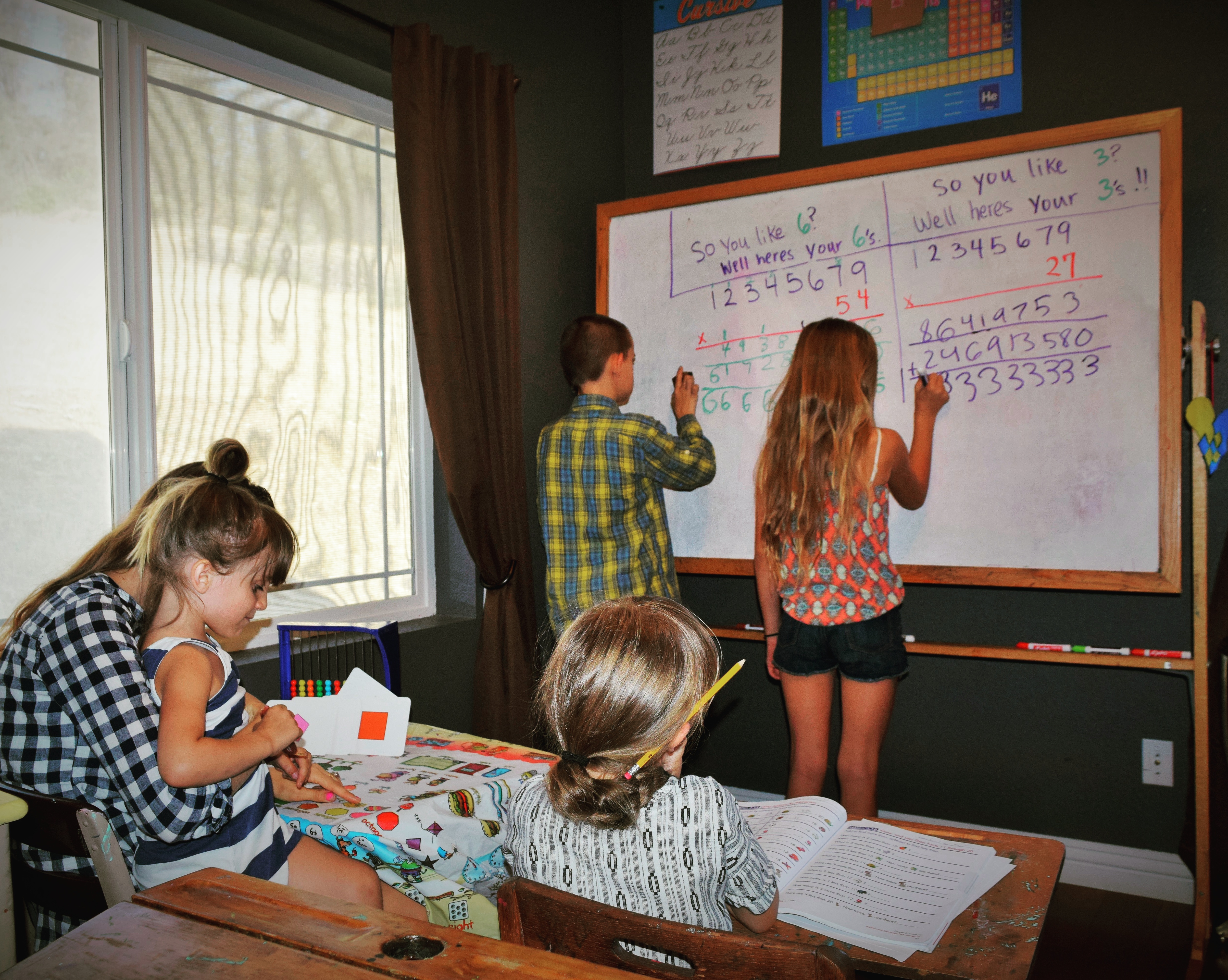 We were blessed with the amazing HoliMaths X Multiplication Math Game. We love that they have color coded the problems with the solutions. So all of the problems with twos are yellow as well as the solutions. This game comes in two boxes. The multiplication facts for one to six come in one box and the multiplication facts from seven to twelve come in another. There are ten different ways to play this game. This game is recommended for ages 7 and up. There are Youtube videos you can watch. The games we received were written in Spanish but Holiplay now offers English versions. The videos helped us to better understand and choose which game version we wanted to play. We plan on playing all the versions.
The 10 different ways to play Holimath X will help your child with critical thinking, logical reasoning, and give your child self confidence.
Holiplay X is now live on kickstarter.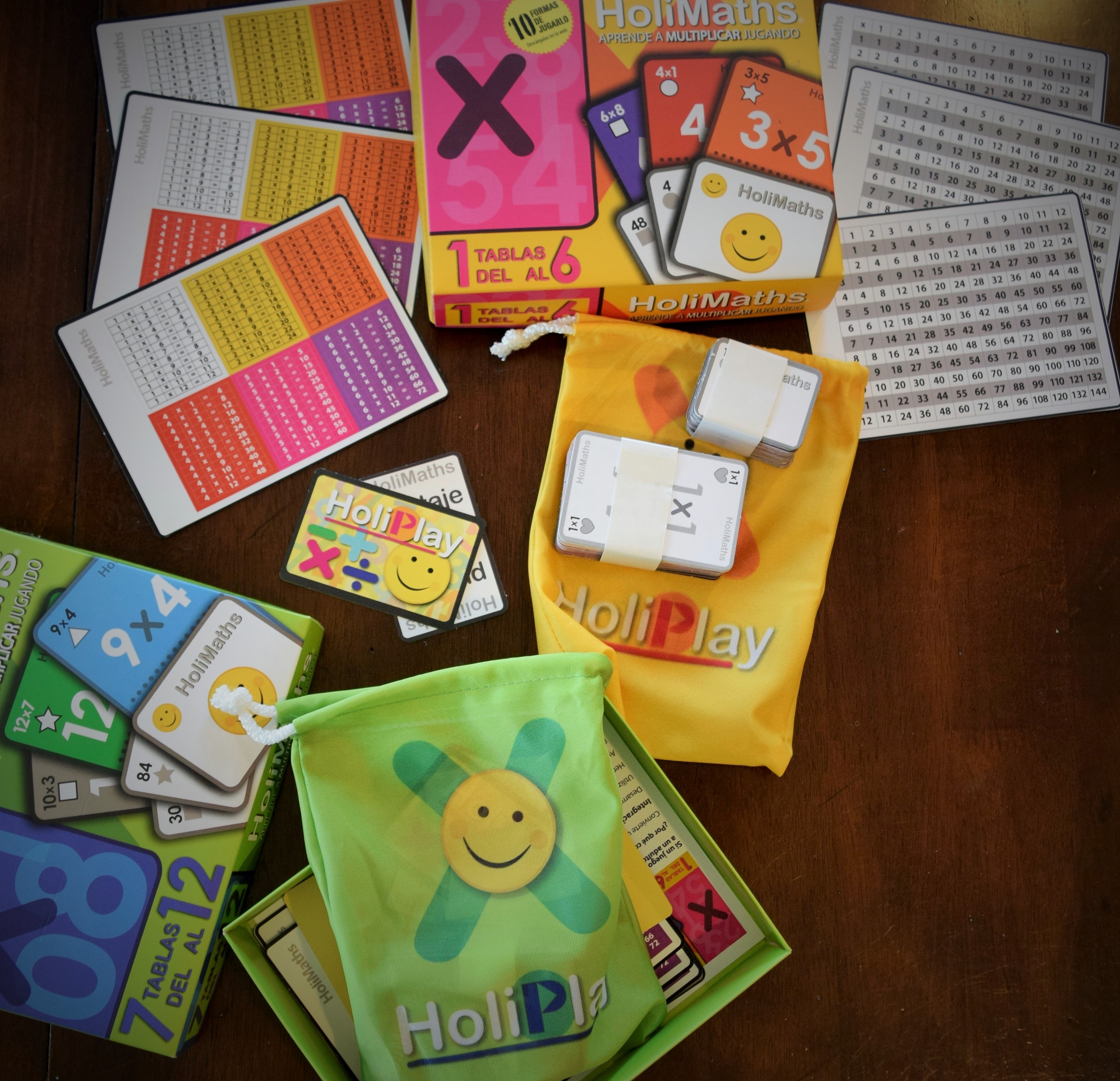 Below is option 3 – Expert Game Play. Here your child will complete an imaginary grid. Here we had the solution cards and we had to call out what two number are multiplied to get the solution which we put down. This is a perfect way to get your kids to practice some skip counting as well.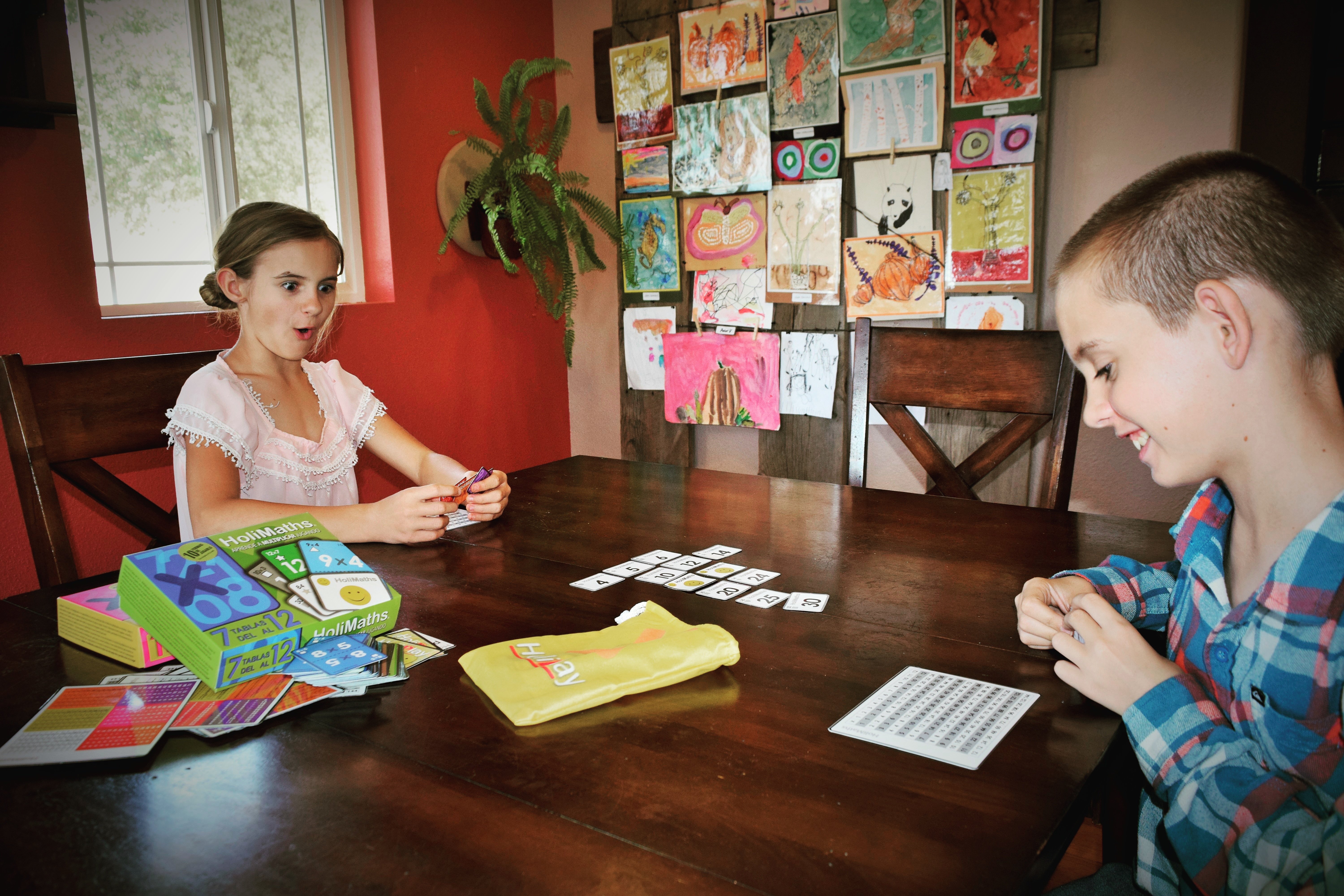 Below is Option 5: Focus Game Problem. Everyone can participate in this game. We chose multiplication facts of twos and fives. We randomly placed facing down both the problems of twos and fives and there solutions. The goal of this game is to match the problem card to the solution card.
Elizabeth just got introduced to multiplication a few weeks ago so I was so glad that everyone was patient with her as she drew her dots and counted them.
Eve who is five doesn't really understand how multiplication works but she can remember where she saw a number. This game is perfect for the whole family. You just need some patience for the little ones in your family.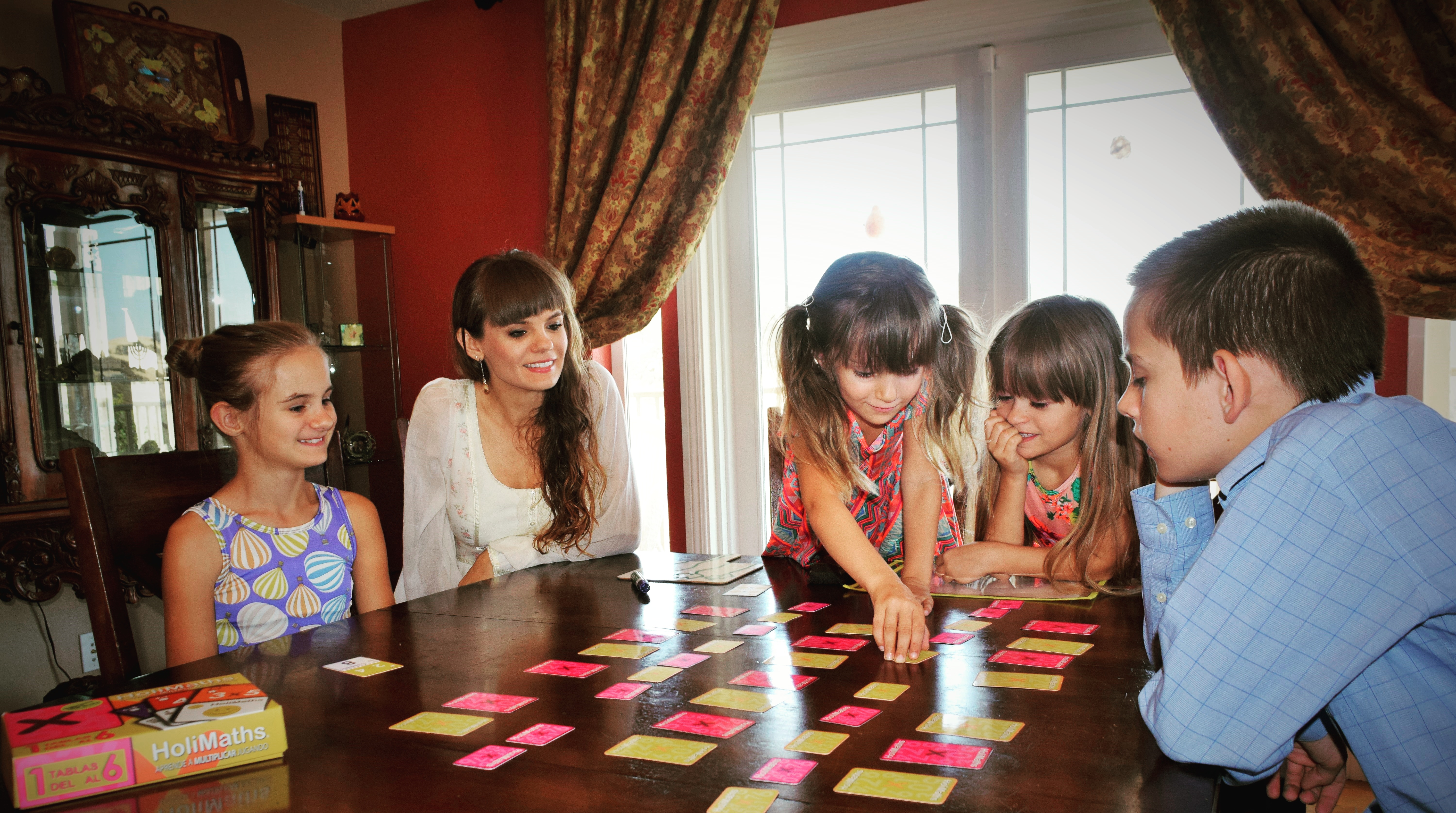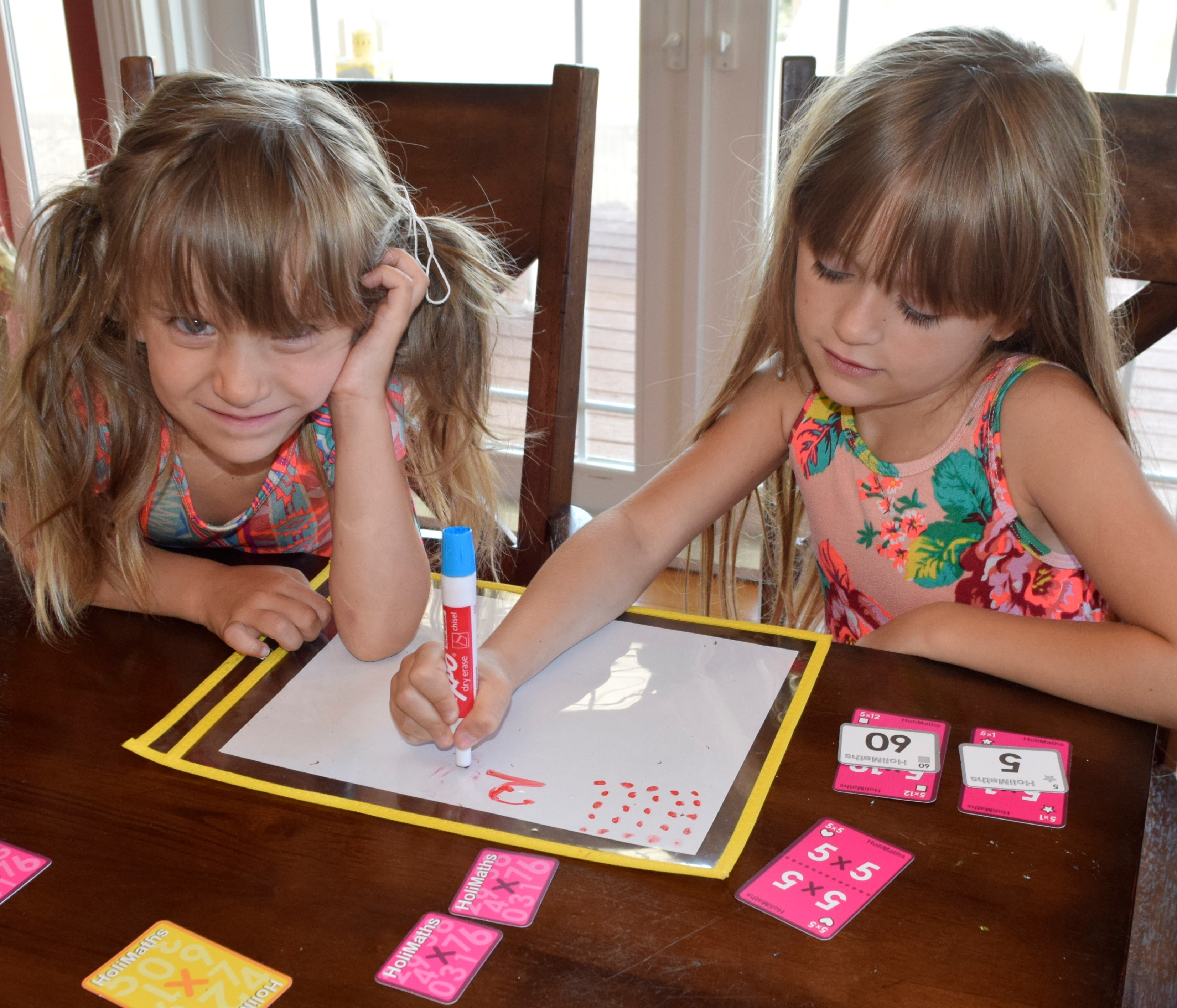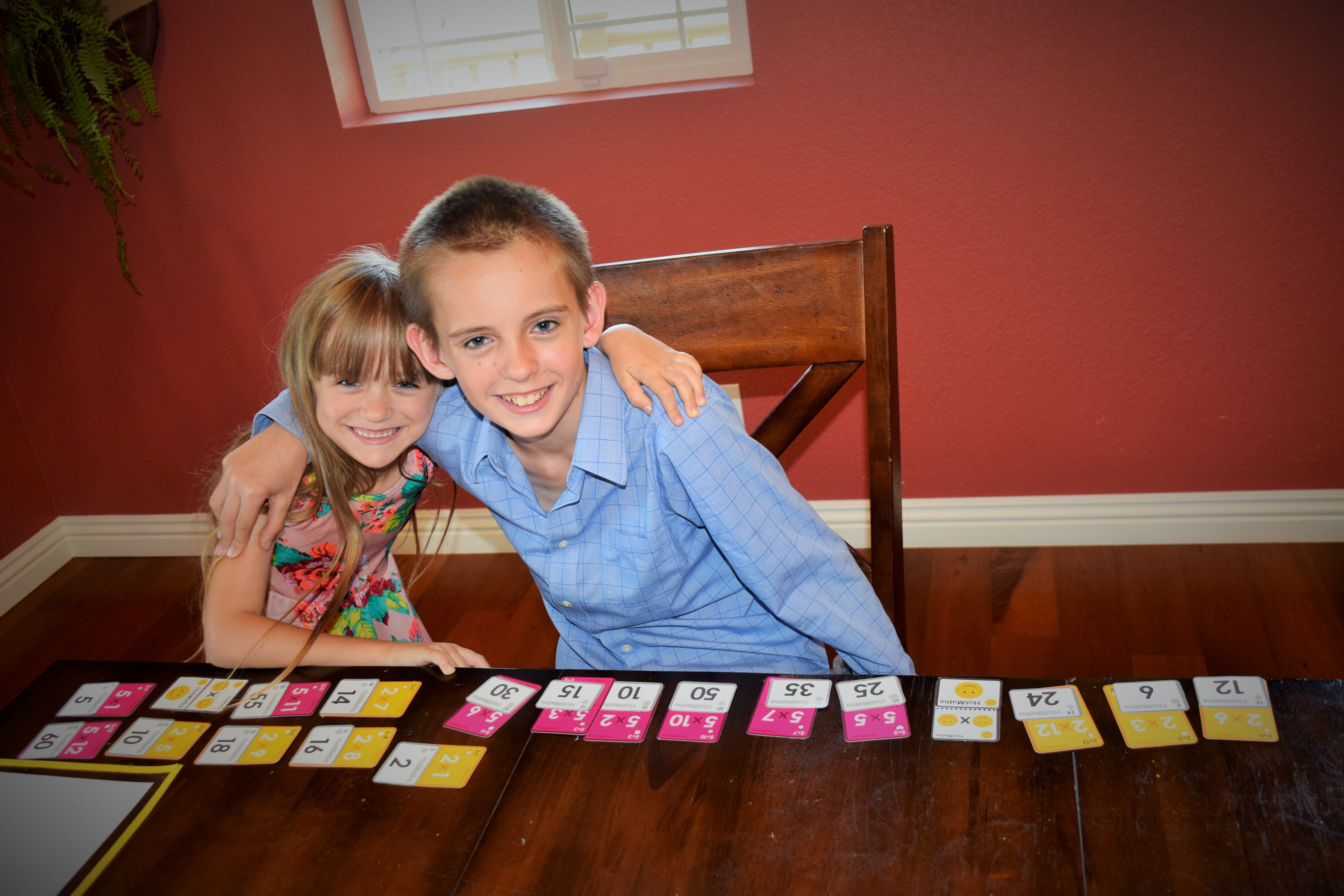 Elizabeth and Peter tied in this game. 🙂