Did you know that September is National Mushroom Month? Yes, that's right it is a great time for those who love fungi to get into the Shroom spirit. You might not be able to forage for mushrooms this month but once the rain starts to pour down, you can enjoy some mushroom hunting. But for now lets have some mushroom fun:)
1. Go Mushroom Hunting: When Elizabeth was less than a month old we foraged for mushrooms. We had so much fun. Look up "Fungus Fair" online. Find one near you. The one we went to was located in Point Reyes National Seashore. This year the fair is scheduled for Sunday, January 3, 2016 from 10am to 4pm. You can go picking on Saturday, January 2, 2016 from 10am to 1pm. For more information visit: www.NPS.gov/pore/planyourvisit/events_fungusfair.htm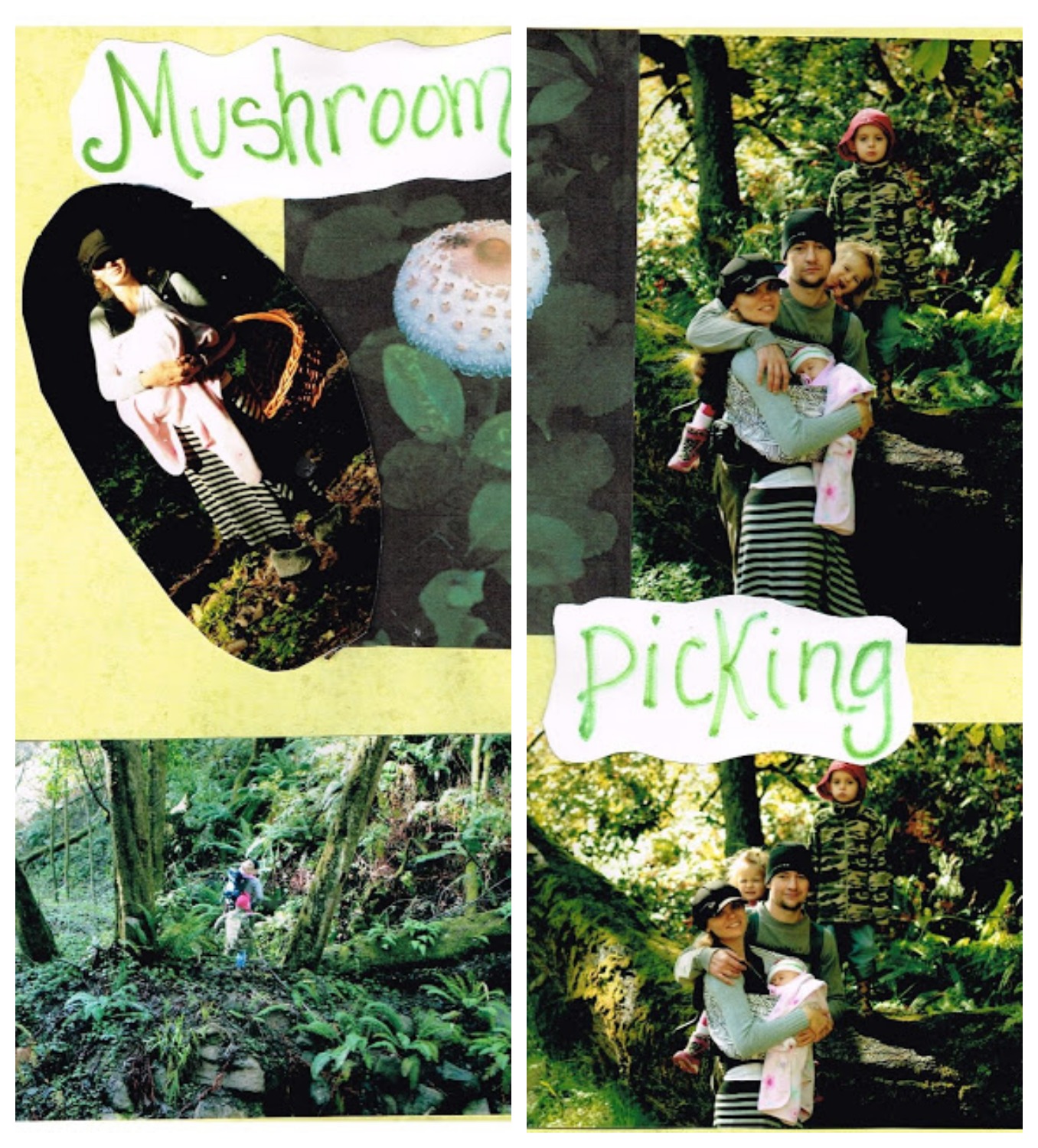 2. Grow your own mushrooms: It is so fun to cultivate your own mushrooms. I have bought kits at local farmers markets as well as Safeway. If you can not find any near you then order them online at http://www
3.Read some books: I wanted my children to look through mushroom books and read about some of the different mushrooms that are out there.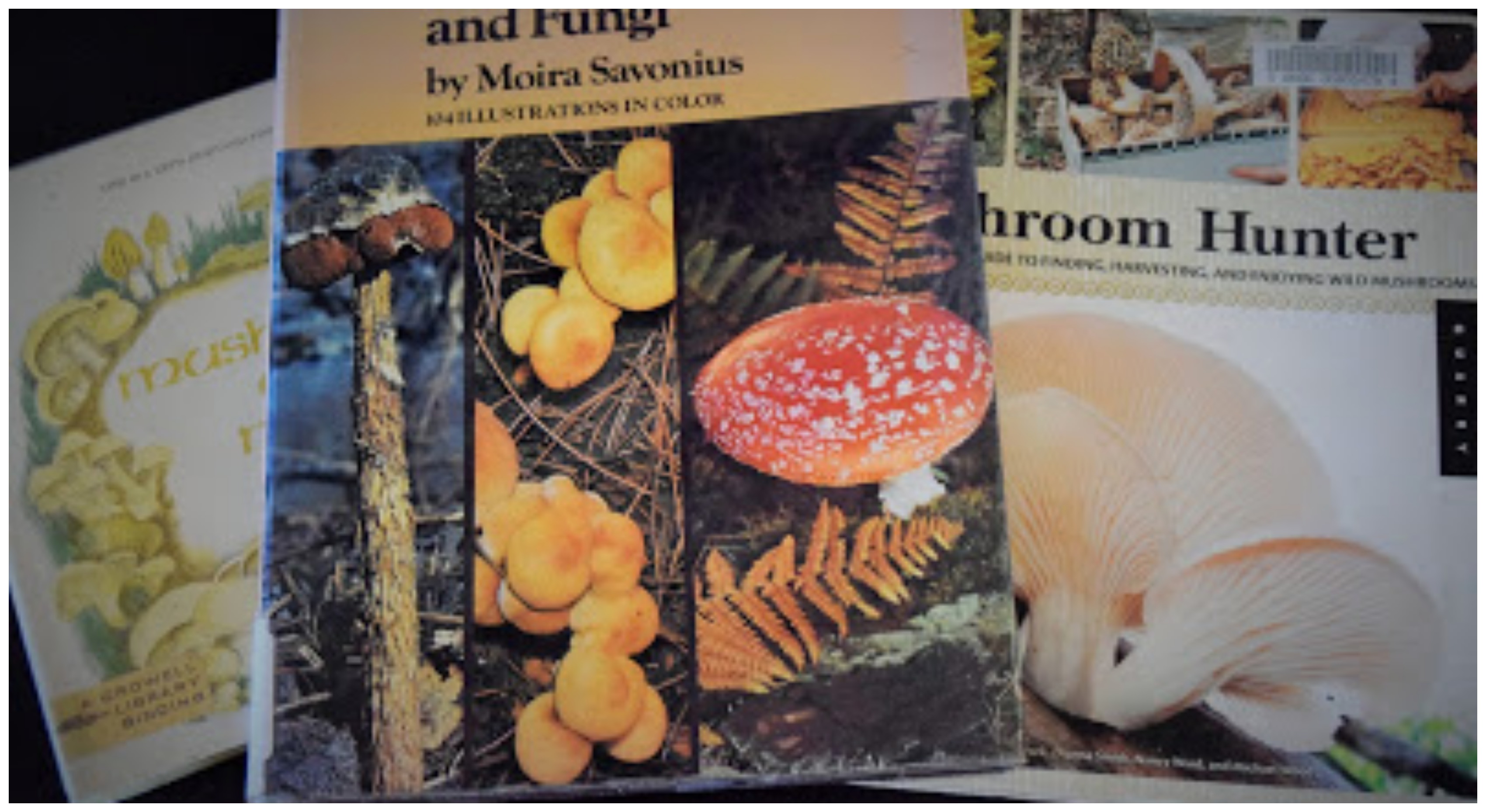 4. Anatomy of a mushroom:  It is always fun to understand the parts of a mushroom.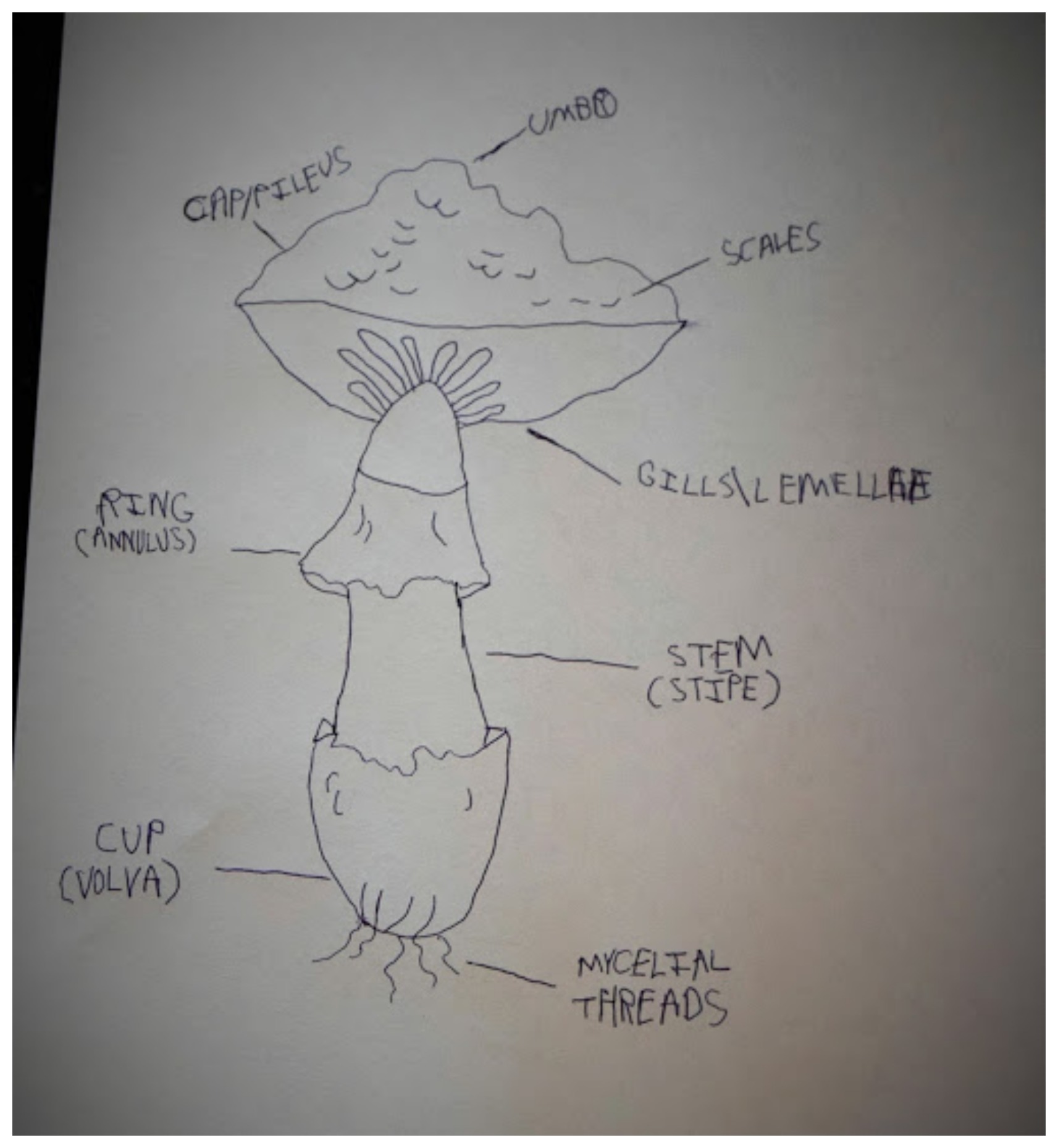 5. Mushroom Life Cycle:
                                          We used buttons, sticks, shredded paper, and pine cones.
                                  A mature mushroom drops spores ( see # 7). Spores fall on the ground. Spores germinate. They meet compatible spores (girl meets boy). Once they meet they turn into mycelium. The mycelium then fruits a pinhead ( baby mushroom). The pinhead grows bigger and bigger until the mushroom is fully grown. The cycle then starts all over again. 🙂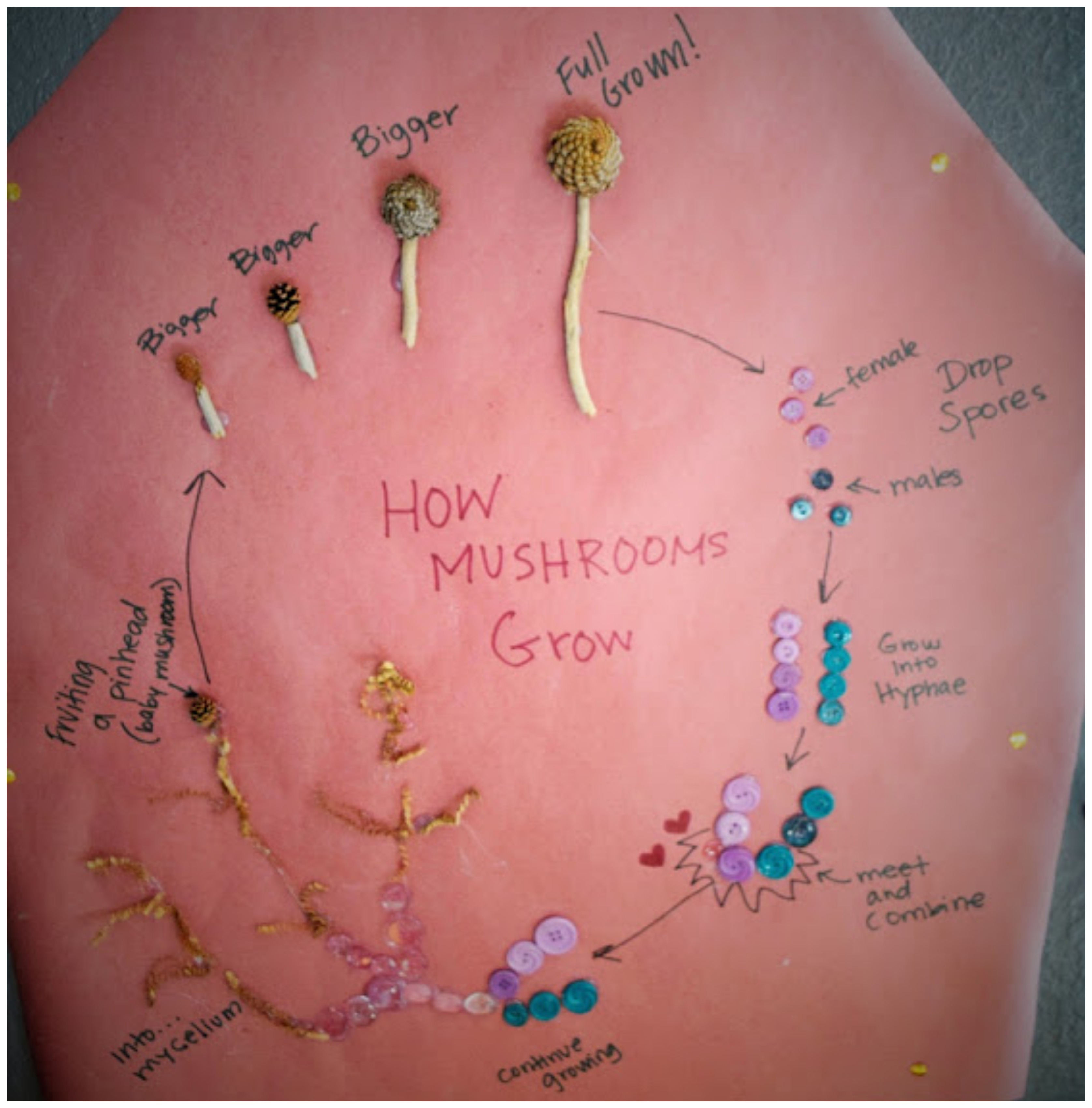 6. Memory game/ Matching game: Go online and print some pictures of mushrooms. Make sure you have two of each. Line them up in a row upside down. Each child turns over two cards at a time. If they are the same, the child puts them to the side. If the are not the same, the child turns them back over. This is a perfect game to increase memory. It is also a great way to learn to identify mushrooms.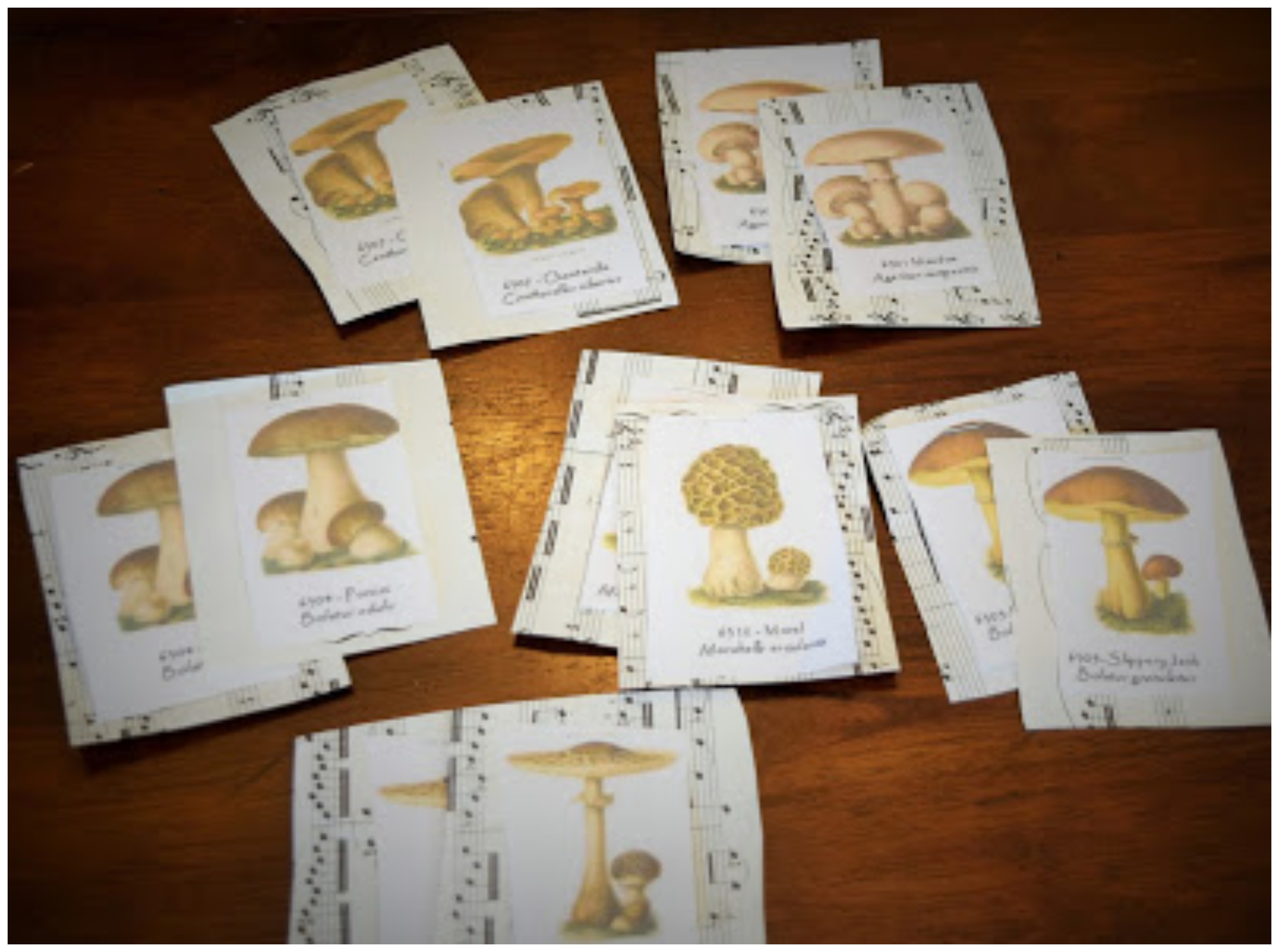 7. Mushroom Spores print:  Put the mushroom on paper and cover it. Leave for 6 to 24 hours. The mushroom cap will drop spores. You can grow a mushroom from these spores. Put the print in a zip lock bag.  Our print turned out very light because we did not keep our mushroom under the glass for very long. We have not yet tried growing a mushroom this method but for more information on how to grow a mushroom from spores visit…    mushplanet.com/book/export/html/7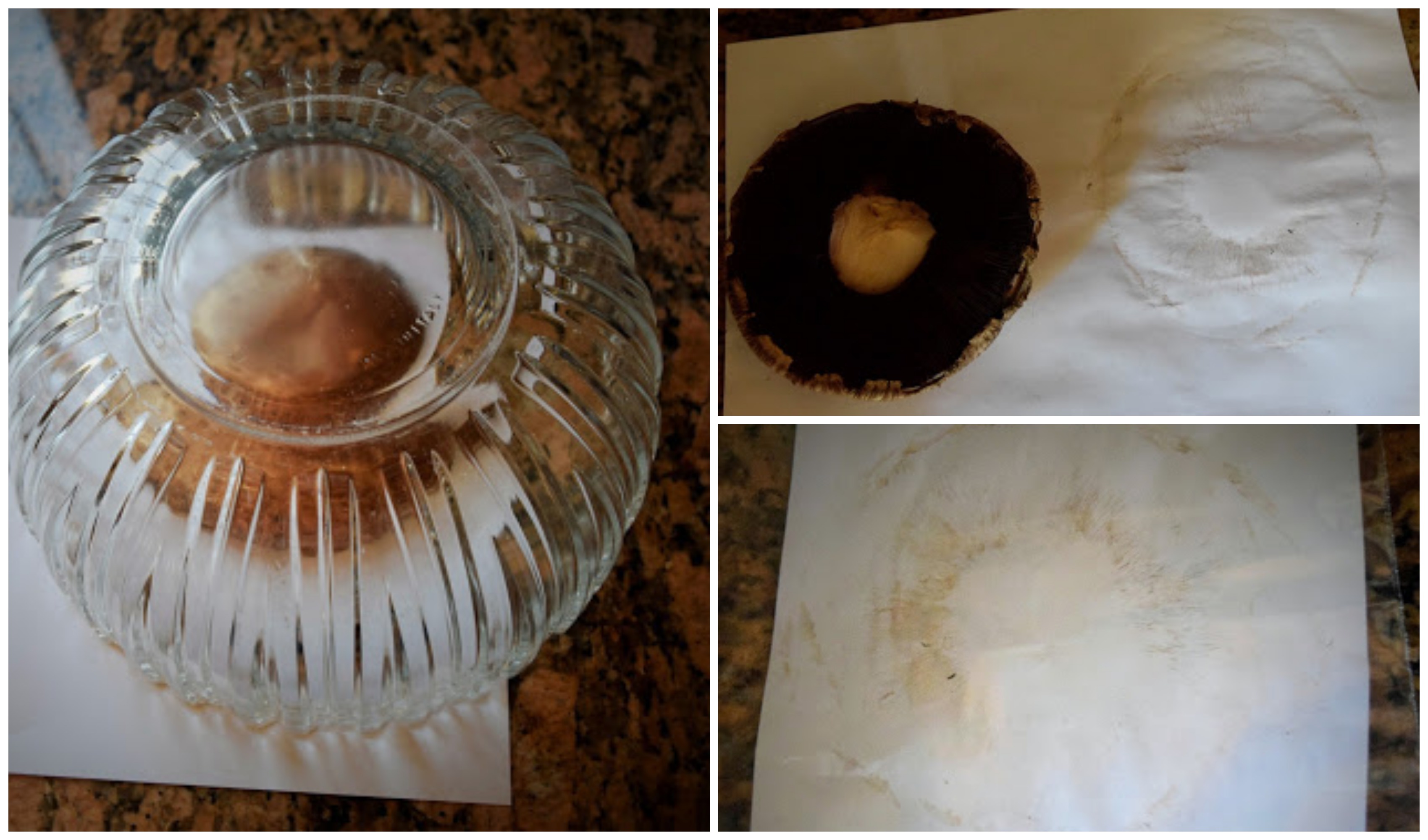 8.Mushroom Prints: Buy Portobello mushrooms. Take the stems off. Put some paint on them and lay the cap flat onto the paper. You will now have a print of the gills.

9. Mushroom Person: All you need is button mushrooms, toothpicks, and flower.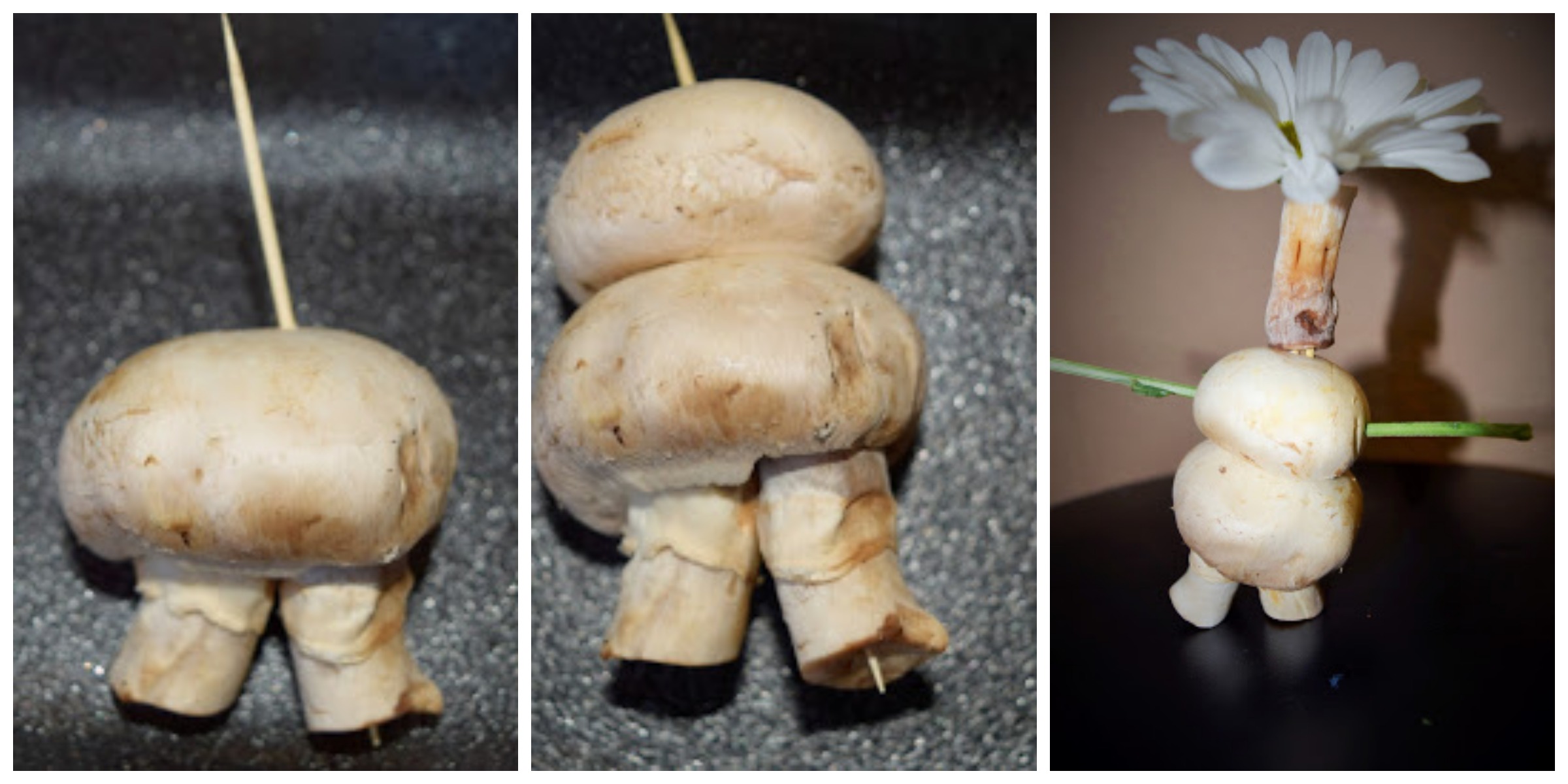 10. Mushroom faces: Your little one will love making and playing with these. All you need is mushrooms, toothpicks, and beans.
11.  Foil mushrooms: These turn out so cute. I love small mushrooms.
You need plastic Easter egg. Wrap foil around the egg. You need sharpies. Yellow looks so pretty.For the stem you need a rectangle piece. Fold it. Twist the foil. Use hot glue to glue the stem onto the mushroom cap.
12. Glass mushroom: You need a clear glass bowl and a vase. Use sharpies to draw your creation.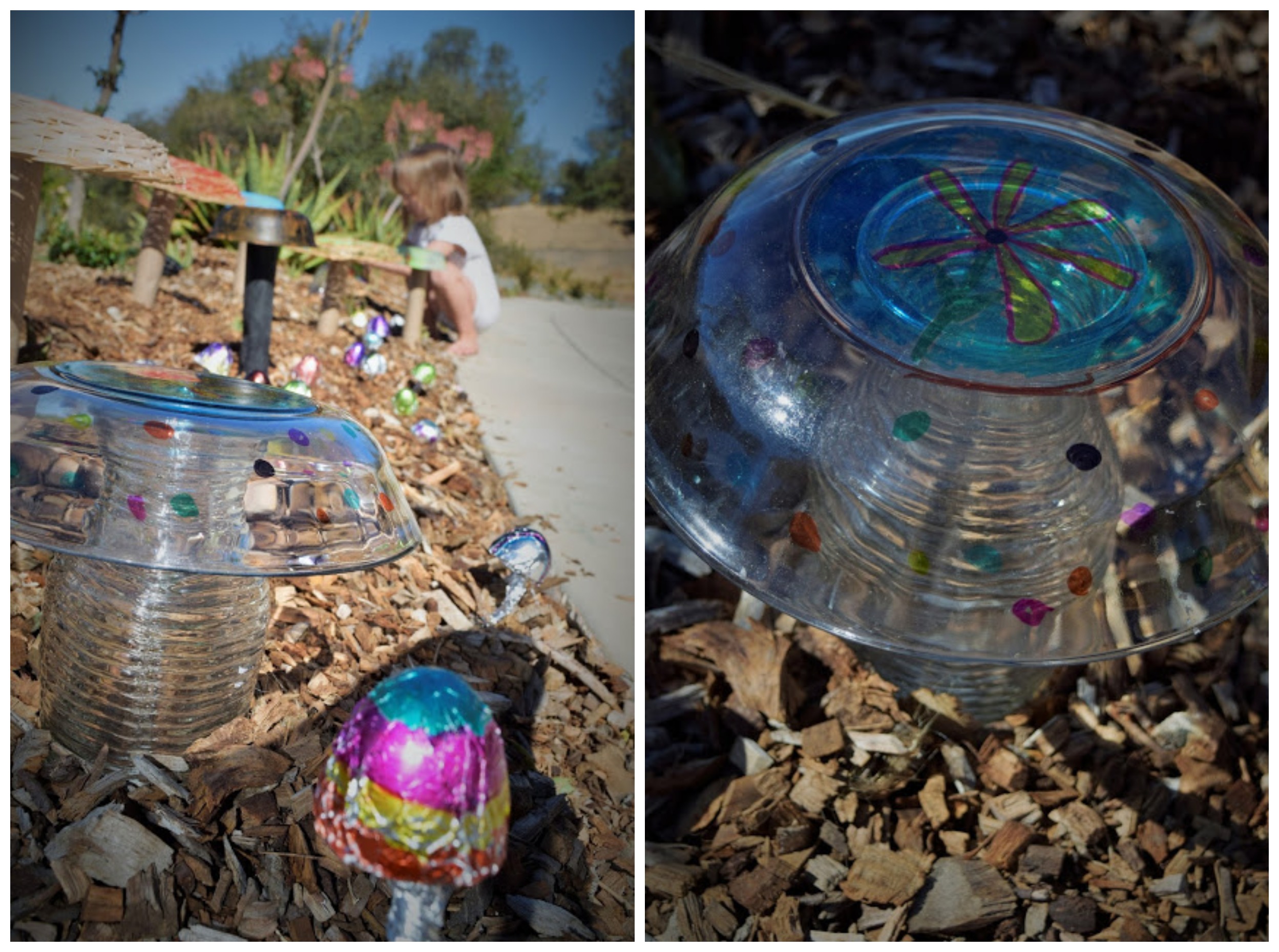 13. Wooden mushroom: You need a wooden bowl, paint, and paper towel roll.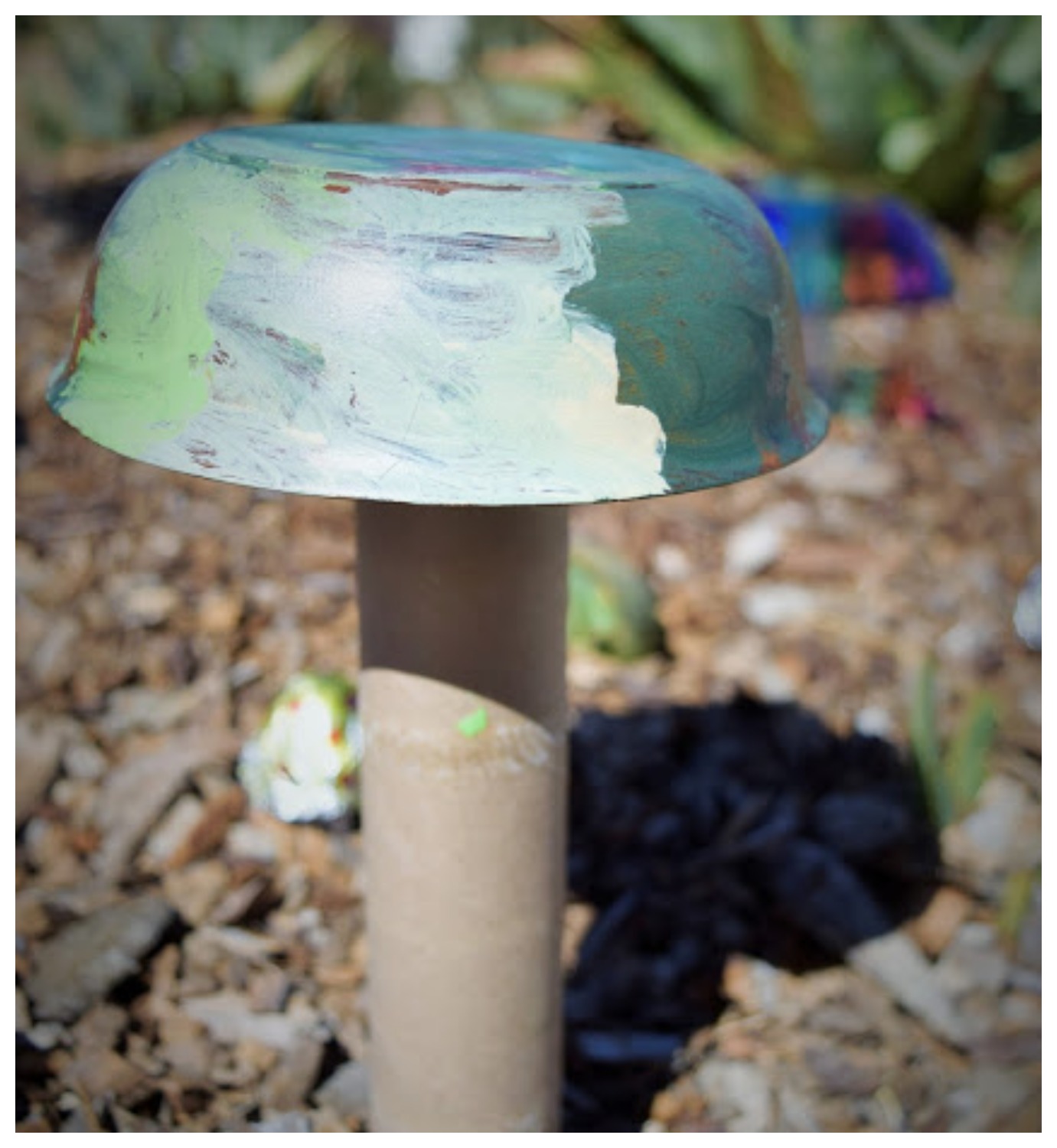 14. Basket mushroom: You need a basket, paint, and paper towel roll.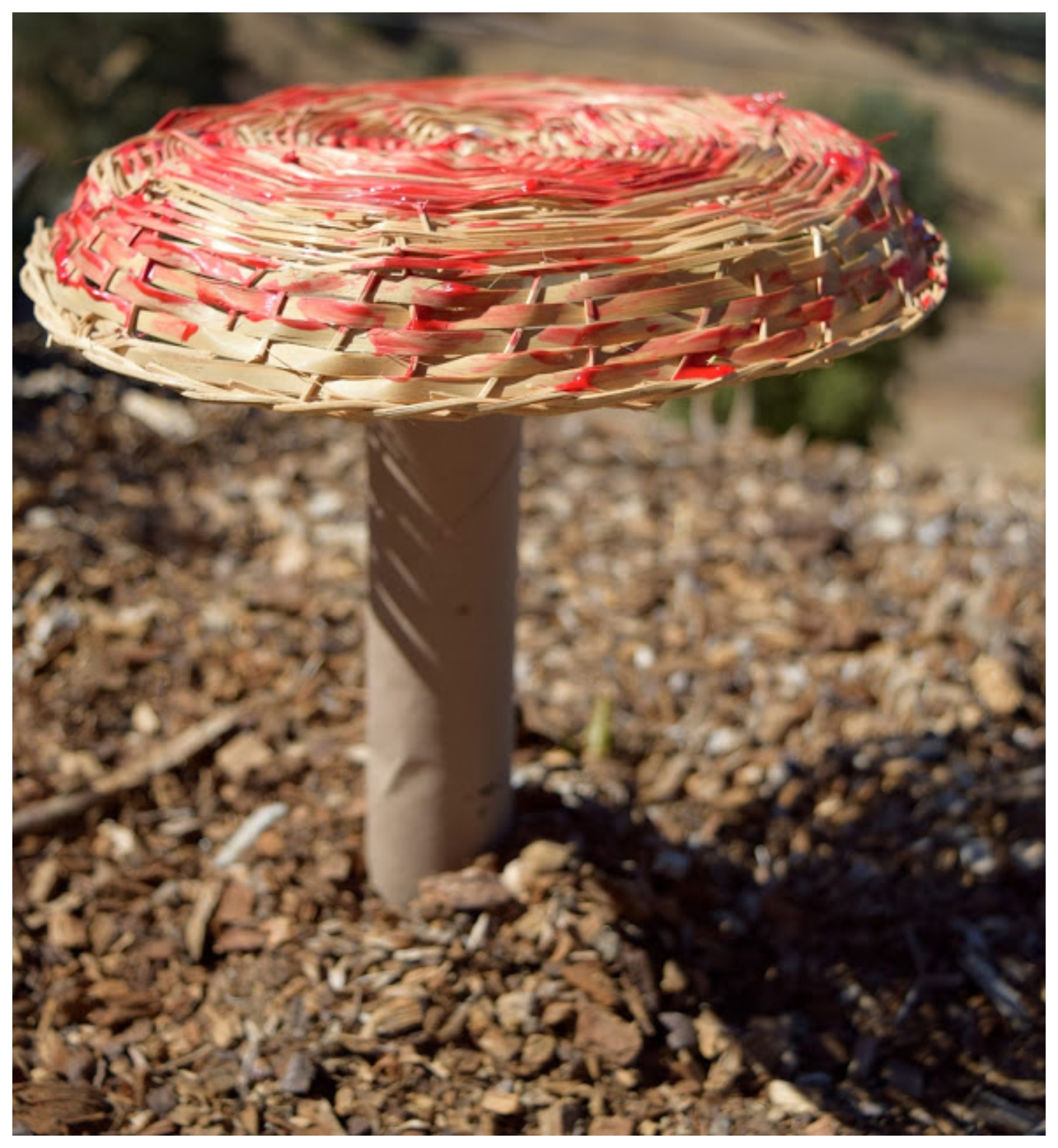 15. Eat some mushrooms: My children are not big fans of mushrooms but they are so nutritious. They are among the highest vegetables with protein content. Dried mushrooms have as much protein as veal does. They also have a good source of B vitamins (niacin and riboflavin). They are low in fat and calories. I try to sneak some mushroom in our soups. Remember to teach your children never to pick mushrooms without adult supervision. As well as never to eat a mushroom without adults permission because there are mushrooms that are poisonous.
Have fun 🙂