We love the small towns off highway 49 and that's why we actually live in one of the gold mine towns ourselves.
We spent three adventures days in El dorado. We learned that money never made anyone happy. Well, at least not John Sutter, James Marshall (was the man who found gold in Coloma), or Sam Brennan (sold all tools needed for gold panning/mining and became the first millionaire). All these men had the same goal: get rich; but died poor, alone, or drunk. We can learn so much from these men. Community is so important. When we neglect family or loved ones in pursuit to striking it rich (or anything else) we can be left lonely in the end. I'm so glad that we are spending our days together as a family listening, talking, playing, traveling, learning, and much more.
Did you know that research shows that experience provides more happiness than material goods. I know that this has been true for us. We are all different and like different things. Doing things that you enjoy is key when traveling. We love to see new places, meet new people, learn while we travel, enjoy nature, and have a great time together. We prefer less crowded cities or places. We don't mind driving a few hours one way to get to our destination because we usually always listen to a good audio book which we check out from the library. What kind of experiences do you enjoy?
Shingle Springs Depot – El Dorado Western Railroad Rides
Have you ever been on a historic Gang Car? They are small (fit up to 6 people in each car), bright yellow, and might be something you've never seen before. We felt like we were inspectors checking out El Dorado. The Western Railroad is run by friendly volunteers. Every Sunday (weather permitted) you can enjoy a 30-40 min ride. Tours start at 11am and usually end around 2:30 pm.
Located at 4241 Mother Lode Dr.
Shoestring
After riding the Gang Cars we were ready to grab some lunch. We ate hot dogs, burgers, and fries at Shoestring. Now these aren't just any plain french-fries. No, they were packed with pastrami meat and cheese.
Located at 1320 Broadway, Placerville, Ca 95667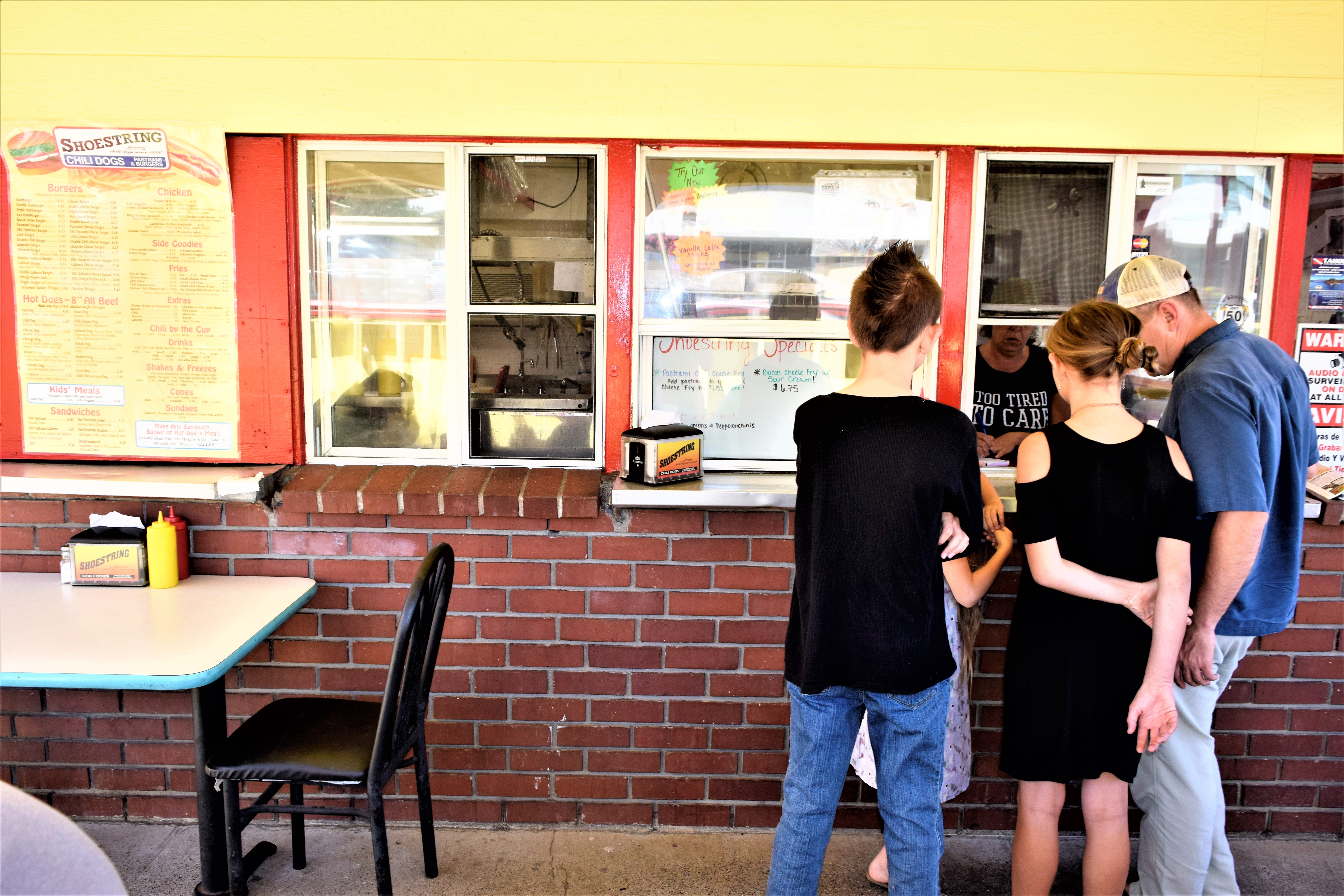 Olde Coloma Theatre
This small theater was one we were so glad that we got to experience. It was so fun to watch and participate in because they encourage the audience to talk and make noise. Everyone here is a volunteer and you can tell that they are passionate about the performing arts. This theater has a historic feel to it. Almost as if it made so many individuals laugh throughout the years and that's because it has.
Playing now is "All the Worlds A Stage" or " Hey? Where's My Script?". Kids enjoyed throwing aluminum foil balls at the villain and getting all the cast members autographs.
Located at 380 Monument Rd. Coloma, Ca.
My dress is from Lindy Bop.
The Lotus Inn
We really felt like the gold miners have moved on in search for new gold staying at The Lotus Inn. It's a quite place and had an old feel to it. We stayed in room 3 and we had a kitchen, bathroom, living room, and a large bedroom.
Located at 1006 Lotus Rd, Lotus, Ca 95651
Marshall Gold Discovery State Historic Park
James Marshall found gold here. We have done a unit study on gold in the past and have been interested in the gold rush for awhile now. Most of the men who came to Coloma were hoping that they would become rich. They worked hard and long hours in the cold rivers with the hot sun shinning down on them. If you've ever done gold panning you'll quickly see how after 30 minutes your back will become sore.
We participated in the walking and the gold panning tour. We also ate at the Argonaut Farm to Fork Café.
Girls and I skipped across the bridge not knowing that someone was behind us. 🙂 We were told by the woman who saw us that she enjoyed watching us skip and I blushed a bit.
Ice House Reservoir
Hats anyone??? Last time we spent time in our canoe our noses got sunburned so big hats were in order for this outdoor adventure. We loved this reservoir and spent hours here. It wasn't crowded and we were able to see and catch trout here. The trout here are big too. We panned for gold here, swam, played in the dirt, canoed, and fished. It was a great place to relax ad cool down at.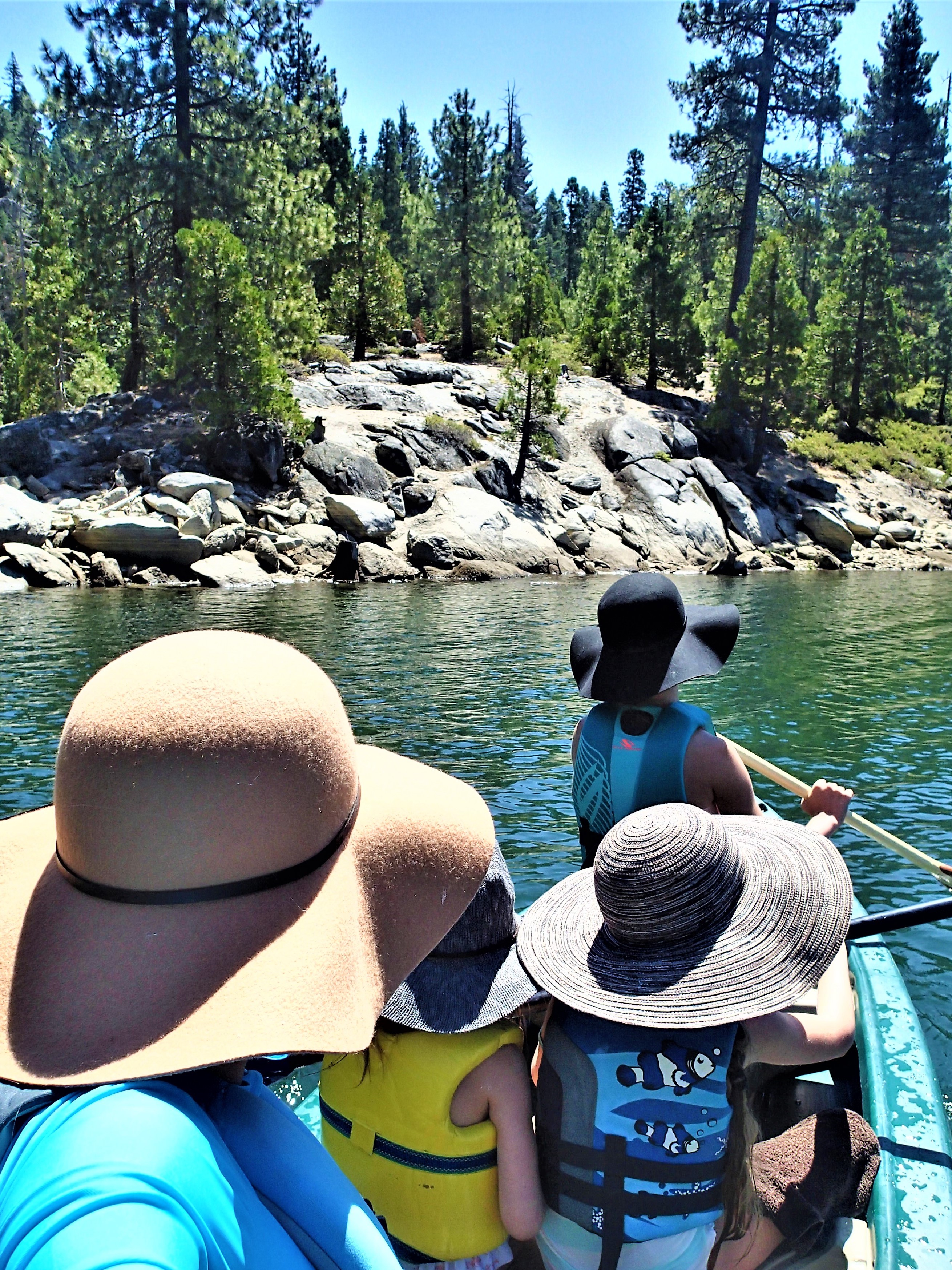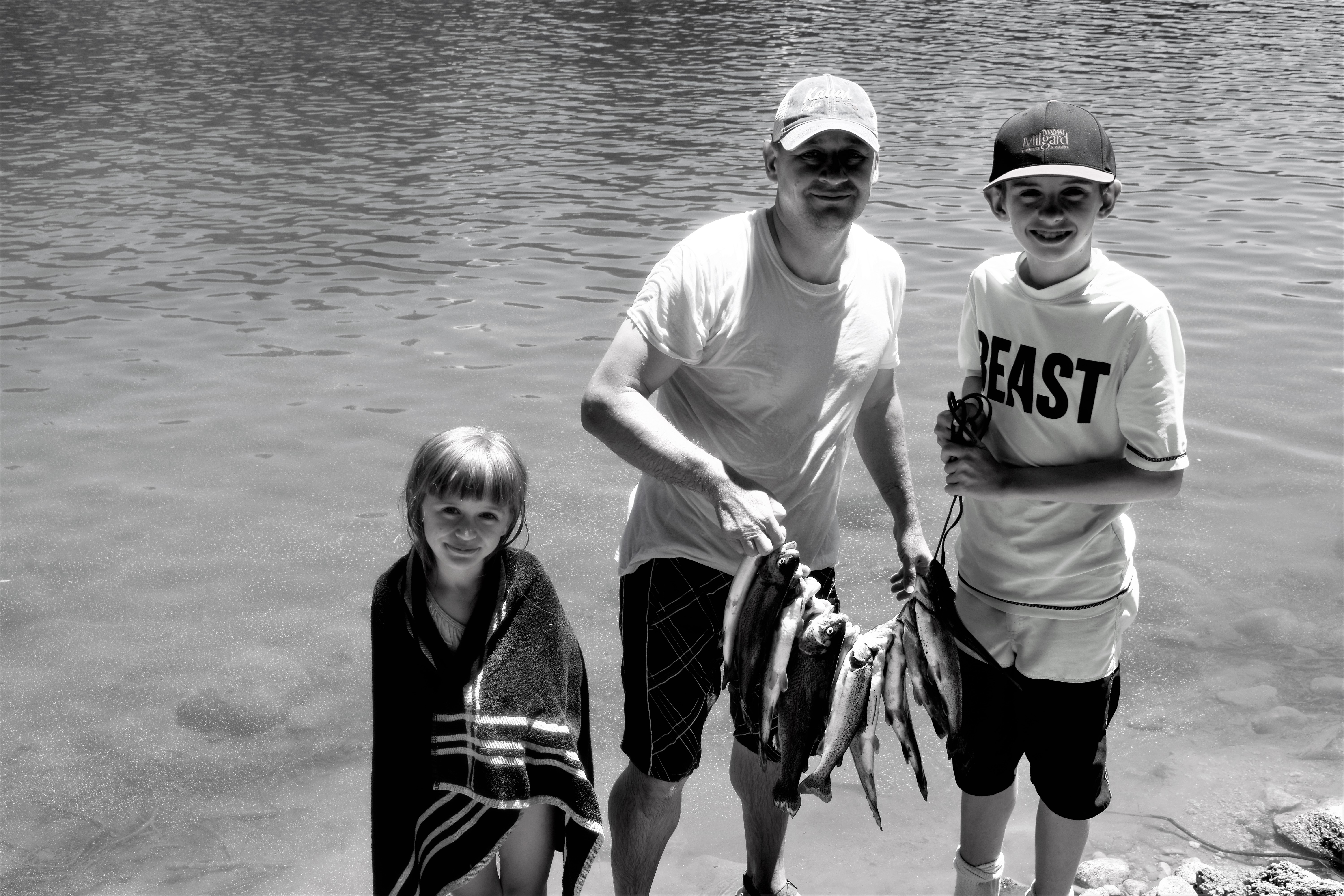 Thank you Visit El Dorado for hosting our trip.
Thank you for reading our post we share a new post every Thursday, 8 pm.