Kauai is definitely an adventure Island. You have the Grand Canyon of the Pacific, tall mountains, beautiful trails, and warm beaches. The Island is so rugged, they can't even build a road to go around it. There is something for everyone because everyone thinks of adventure differently : sunset dinner cruise of the Na Palin Coast,  a zipline night adventure, fresh-water bass fishing trips, snorkel trips, Hawaii movie tours, surfing lessons, Waimea Canyon bicycle downhill adventure, and much more to choose from.
Every time we go to Hawaii we like to get the best view of the island. The reason for this is because there is nothing like seeing a place from above. You get to see things you most likely would not because either it would take you a long time to get there or it is not accessible. We were able to see Kipu Kai, Jurassic Park falls, Waimea Canyon, Na Pali Coast, Wai' ale' ale crater, Hanalei Bay, and Hanalei Valley waterfalls in 65-70 minutes. There are many different helicopter or airplane tours to choose from in Kauai. We chose Wings Over Kauai and so glad we did because they accominated our tight schedule and gave us our very own private tour of the island. There is no better way of seeing the island then sitting right next to the pilot. I totally felt like I was a copilot.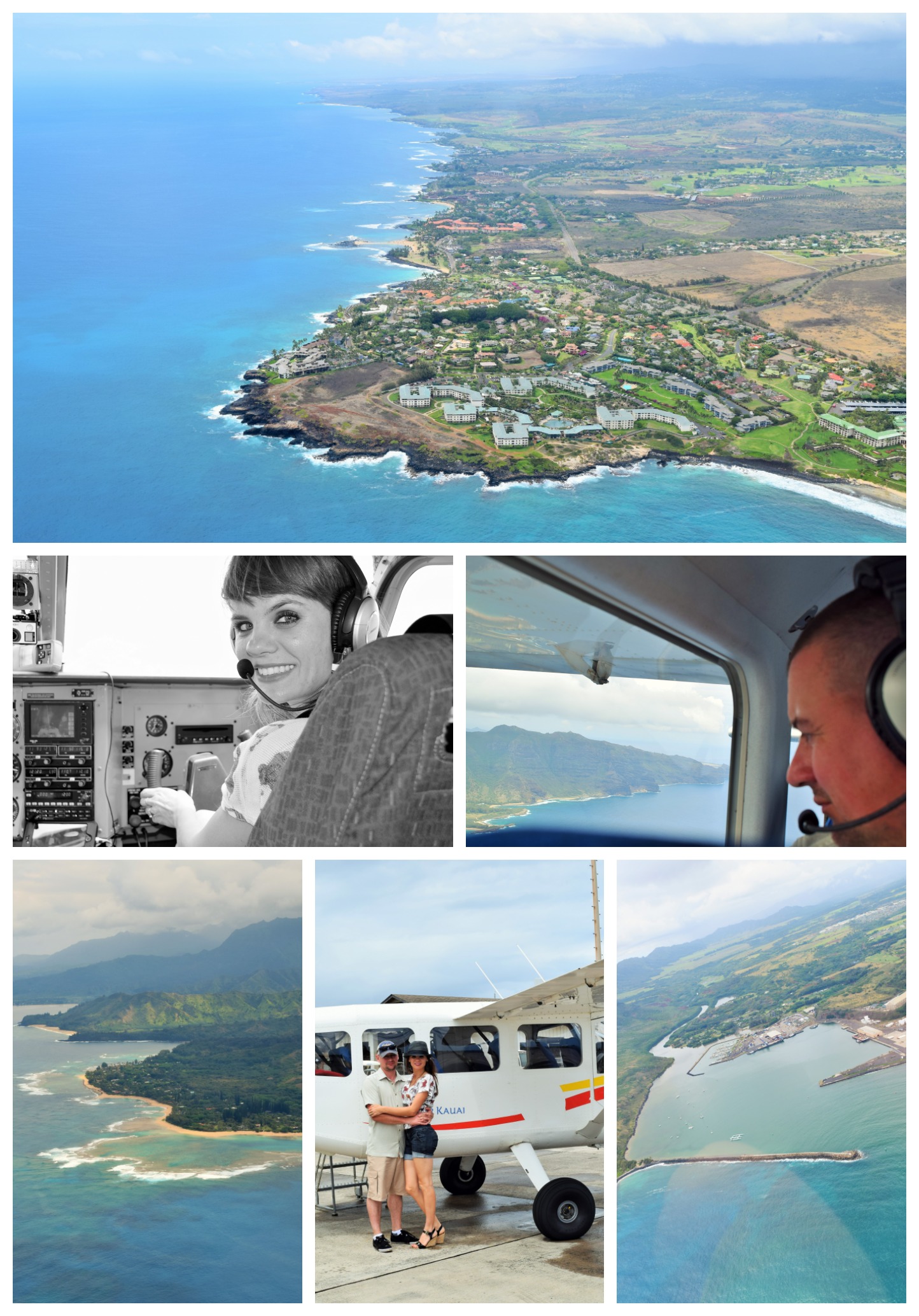 Our Hiking adventure in Grand Canyon of the Pacific:
Did you know that 90% of Kauai is inaccessible by road? You must go hiking if you really want to experience Kauai up close. There are so many different hiking trails to choose from. A great way to experience  best kept secret trails is by asking the locals what trail they would recommend. We were able to hike an unmarked trail and enjoyed breathtaking views. This was one of the most adventurous trail, I almost felt as if you are hiking Angels Landing at Zion National Park but you get amazing views of the ocean and the Na Pali Coast. This was definitely one of the best advice we ever got from locals. We were the only tourists on this trail, except for the two individuals we came across who were with a professional local photographer. As you walk down the trail, many helicopters will be circling from up above enjoying the view  which you are able to experience up close.You will see canyon goats hanging off the side of the canyon, it is amazing how they do it without falling. These animals live in some of the inaccessible parts of the canyon.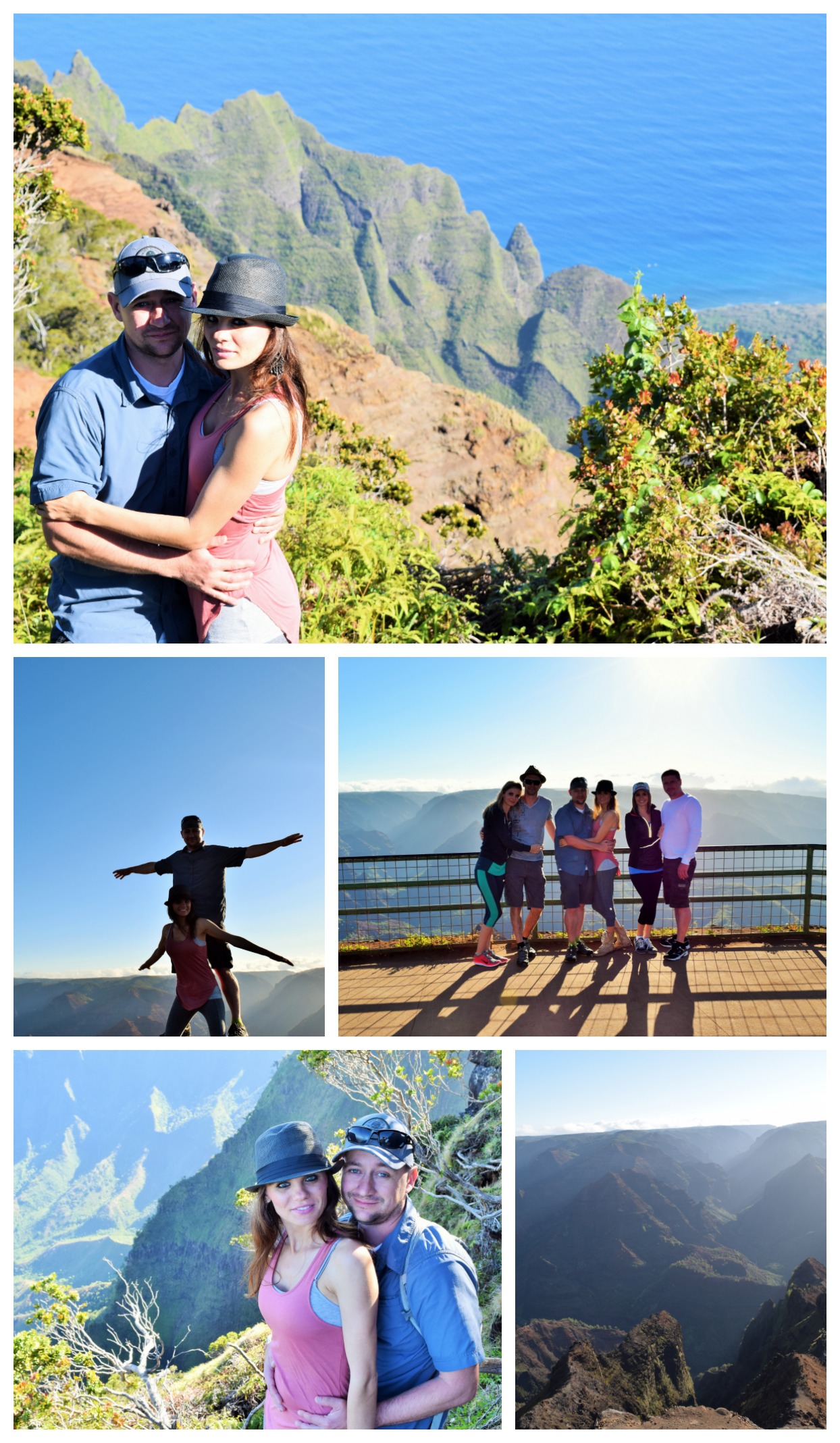 Who wouldn't like an adventure that involves a ride through Kauai's wilderness, a swim in the refreshing mountain pool, and a Hawaiian-style lunch while taking all the beautiful scenery in? Horse back riding will make you feel free and as if you are back in time and are the first explorer on this Island. You will be riding through 300 acres of Hawaiian wilderness and 80 acres of tropical garden. They also have over 150 different species of palm trees. They offer different riding tours, for beginners to advanced riders.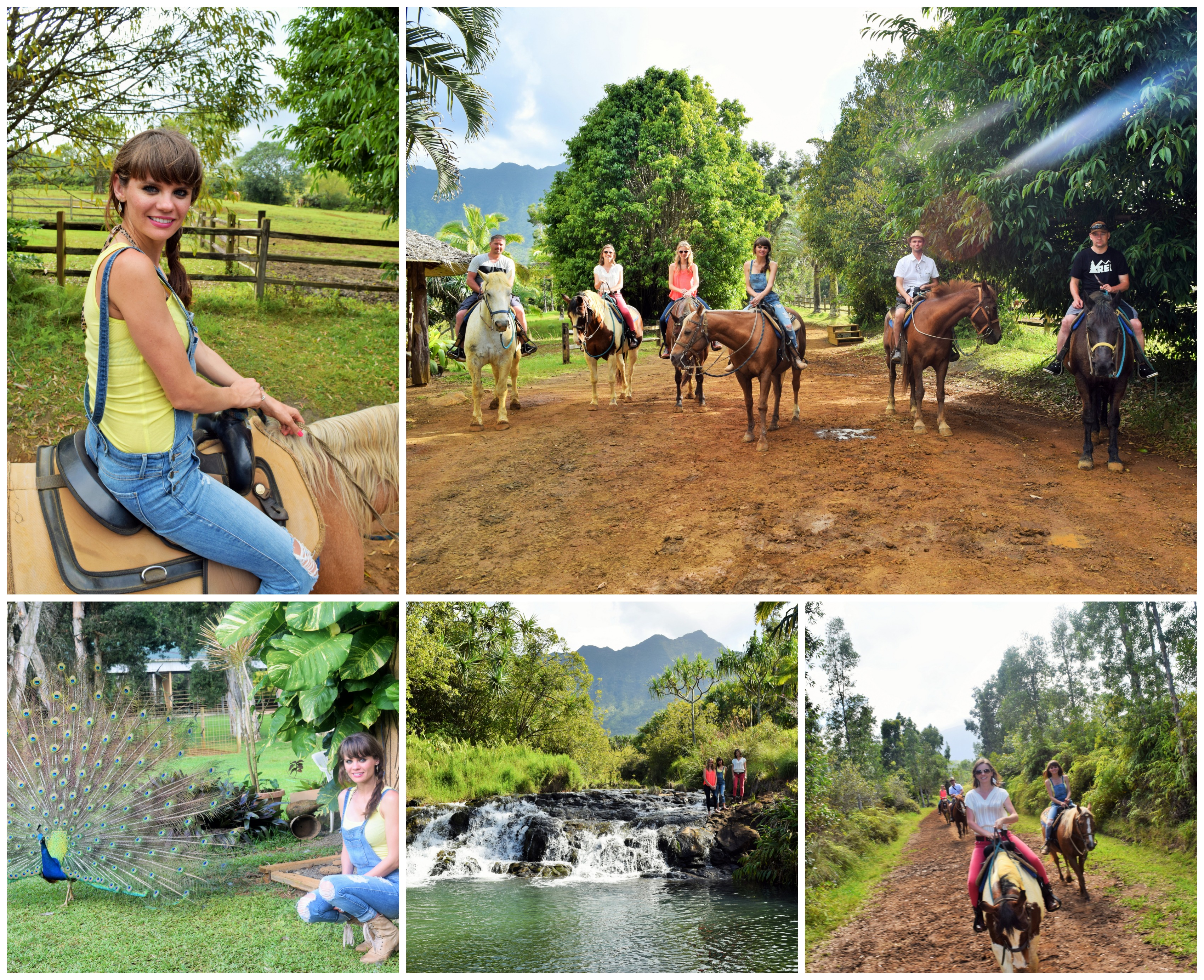 For our Wauila River adventure we chose to Kayak to Fern Grotto:
As soon as you step out of your car you will feel as if you went back in time and you are a Native Hawaiian who used to travel hull canoes down the Wauila River. You can rent kayaks from the Kamokila Village. Enjoy the Wailua River by paddling your way down to Fern Grotto. This cave is covered with fern. Majority of the people visit Fern Grotto by boat tours. We chose to be a little more adventurous and decided to rent kayaks. We were not restricted to any time frame. We could enjoy the river and the fern grotto for as long as we wanted.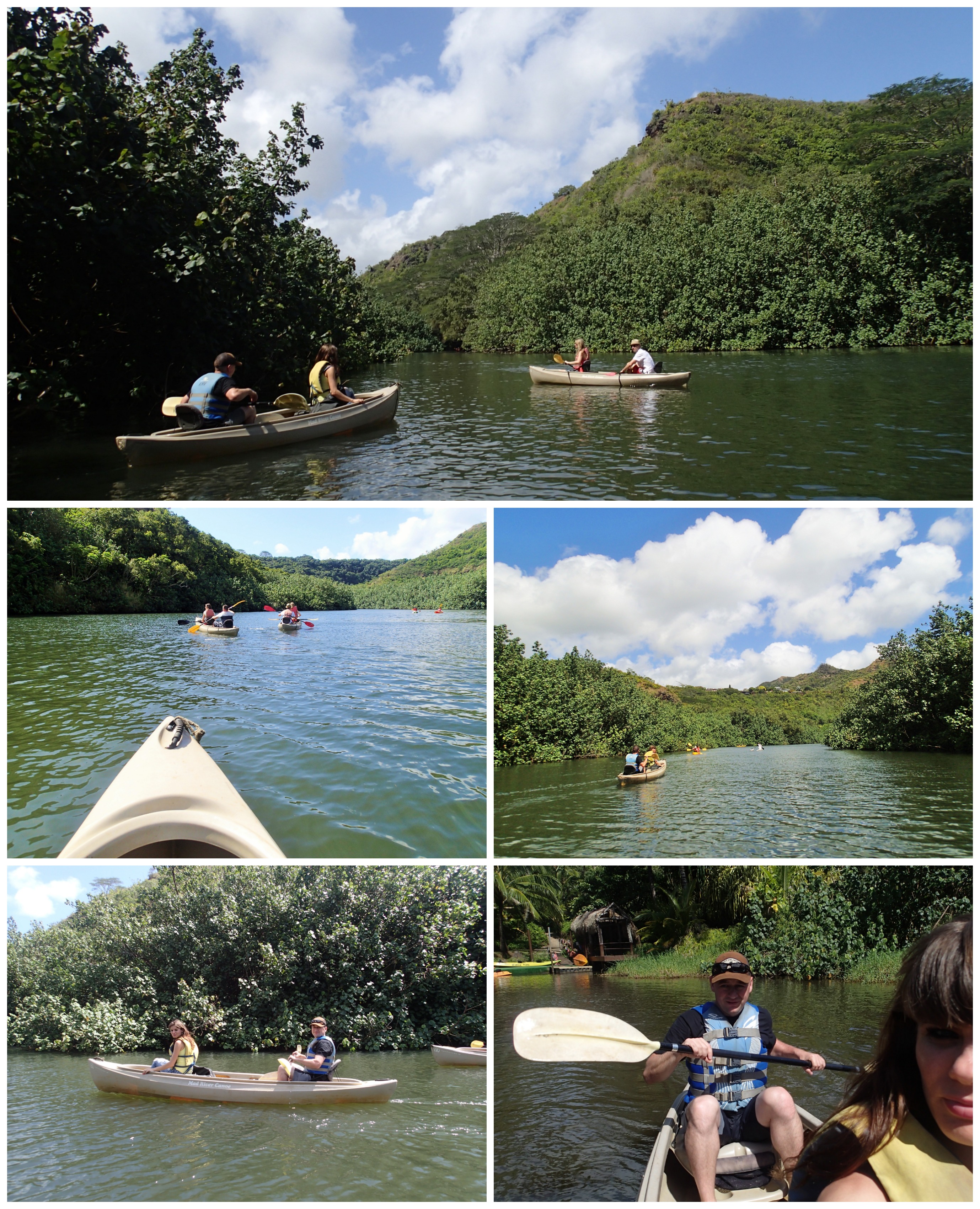 Are you ready to experience a cool, steady pace ride though the dark tunnels that are lightened by your headlamp?  This adventure has everyone smile because it offers you a thrilling wet experience. You won't even complain about the refreshing water because you will be having too much fun on this wet roller coaster ride. These tunnels were man made and were not made for people to enjoy. In 1870 this water was used to water the oldest sugar plantation in Hawaii, but now you get to use it for tubing. This tubing experience can not be found anywhere else but in Kauai. After all the fun you will be able to enjoy a tasty lunch because if your anything like me, spending time in water always makes me hungry. They provide you with helmets. headlamps, gloves, tubes, and lunch.