"One man's trash is another man's treasure." -unknown. We love recycled art. There are so many unique individuals who have transformed trash into art. Below are a few places where you can see recycled art. I hope they inspire you to think twice about throwing away what could be used to make something beautiful and unique.
Recycle (written by my son Peter)
Save the planet
Save the earth
Recycle plastic bottles, paper, and glass.
From the rivers
From the grass
It's not trash
Recuse it
It's not garbage
Recycle it
Trios Tacos Restaurant Inc:
What better way to look at recycled art than on a full stomach? Trios Tacos is a must see because everywhere you look you see the dedication, creativity, and love one man put into this place. Their freshly made juices are so delicious. We loved their floors. At one place you will find all sorts of keys in the cement. In another place you will find wine bottles beautifully covering the floor. So next time you want to toss an old broken toy or item, think twice and get creative.
Trios Tacos restaurant is located at 3948 Mission Inn Ave Riverside, CA 92501.  They are opened from 8am-10pm Mon-Thurs and Sunday. 8am-11pm Friday and Saturday.
Below is an interview with Martin's daughter Stephanie.
How long has your father been collecting and creating recycled art?
We have been collecting items for 18 years from the restaurant and from our household as well. We have saved everything from a remote control, toys, broken kitchen tools, as well as every day household items like shampoo bottles, detergent containers, and more.
Why did your father start doing this?
He always wanted to create something unique that would catch the eye but struggled financially to be able to buy material. He resorted to what we produced in house like glass bottles and other non biodegradable items. This did not limit his imagination and he began to create after he had saved up enough material he estimated as free styled as the pieces came together.
How does food and art compliment each other?
Early in life he knew he wanted to be a restaurant owner and knew that there were many restaurants with great food all over the world but his concept was to create a business that was unique and multifunctional and was determined to create it with no obstacles he worked over 18 hours a day at times driven by passion to make his dream come true, nothing is finished at trios everything is in constant change depending on material, time, drive, or just because he thought of a different idea to create something else.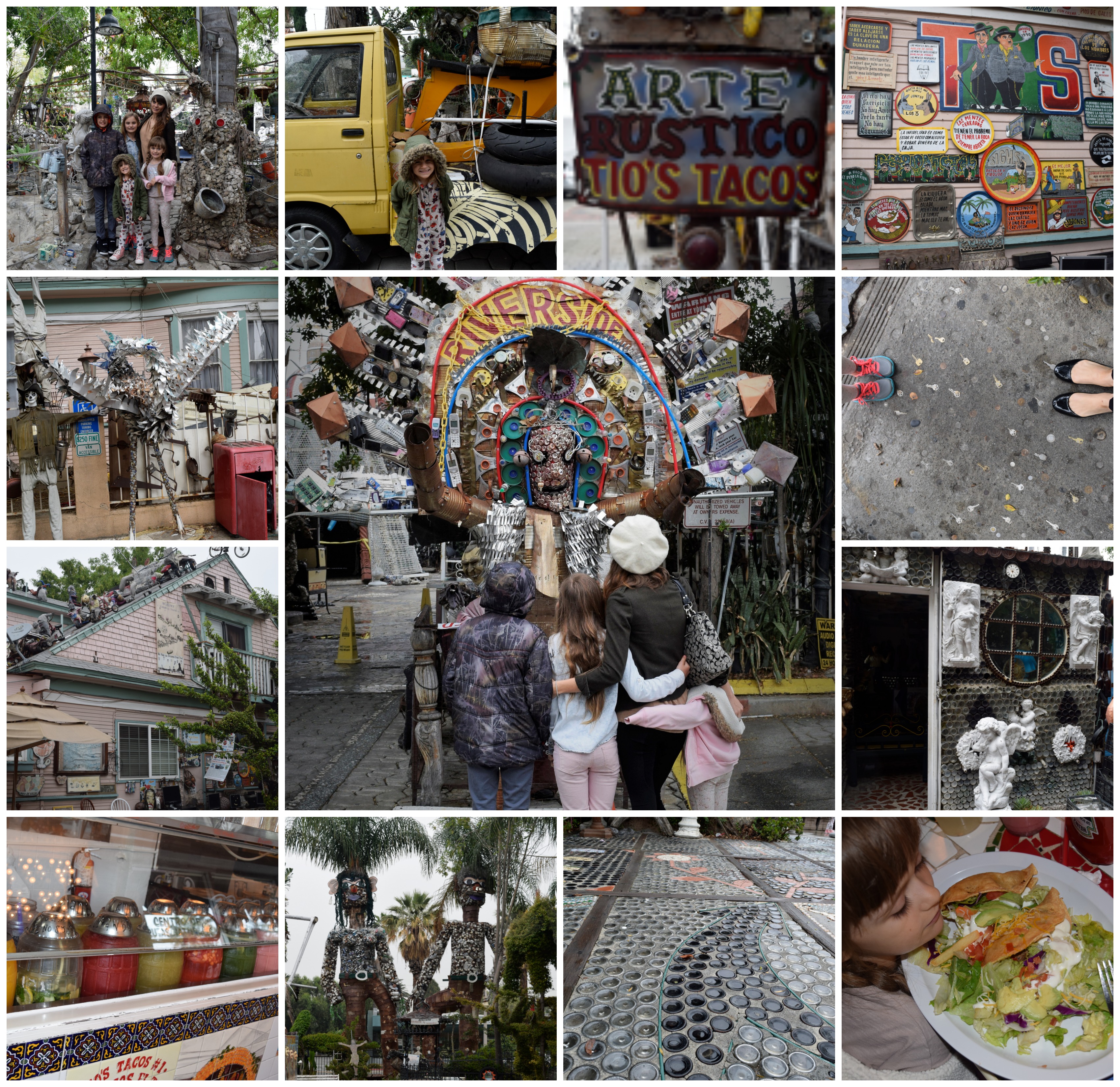 Florence avenue street of art:
On Florence avenue you will find art pieces in front of many of the homes, including the home of the artist. The artist designed recycled sculptures to fit the owners interest. Patrick Amiot sculptures are so delightful and silly. What a fun and great way to take a short walk. Located at : Florence ave, Sebastopol, Ca, 95472.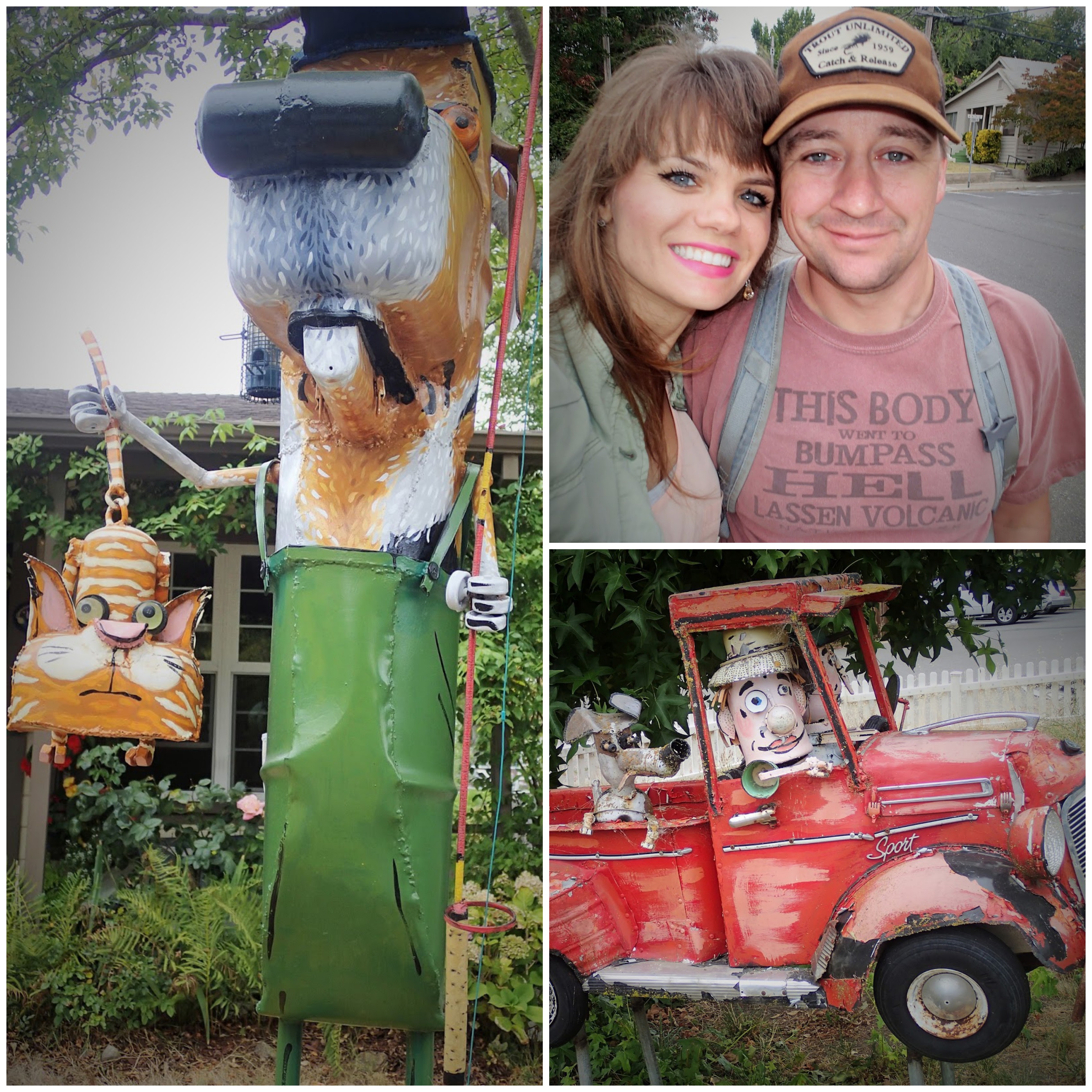 Roseville Utility Exploration Center:
Who would not want to climb under a mountain of recycled garbage? Educating children about recycling in a fun environment is the best way to get them excited about actually recycling, conserving water, and energy. Our children are our future so it is vital to teach them all we can on making their world cleaner and better. They offer exhibits and workshops. This is such a great hands on place. Located at 1501 Pleasant Grove Blvd. Roseville, CA 95747. They are opened Tuesday-Saturday 10am-5pm. Admission is free. 🙂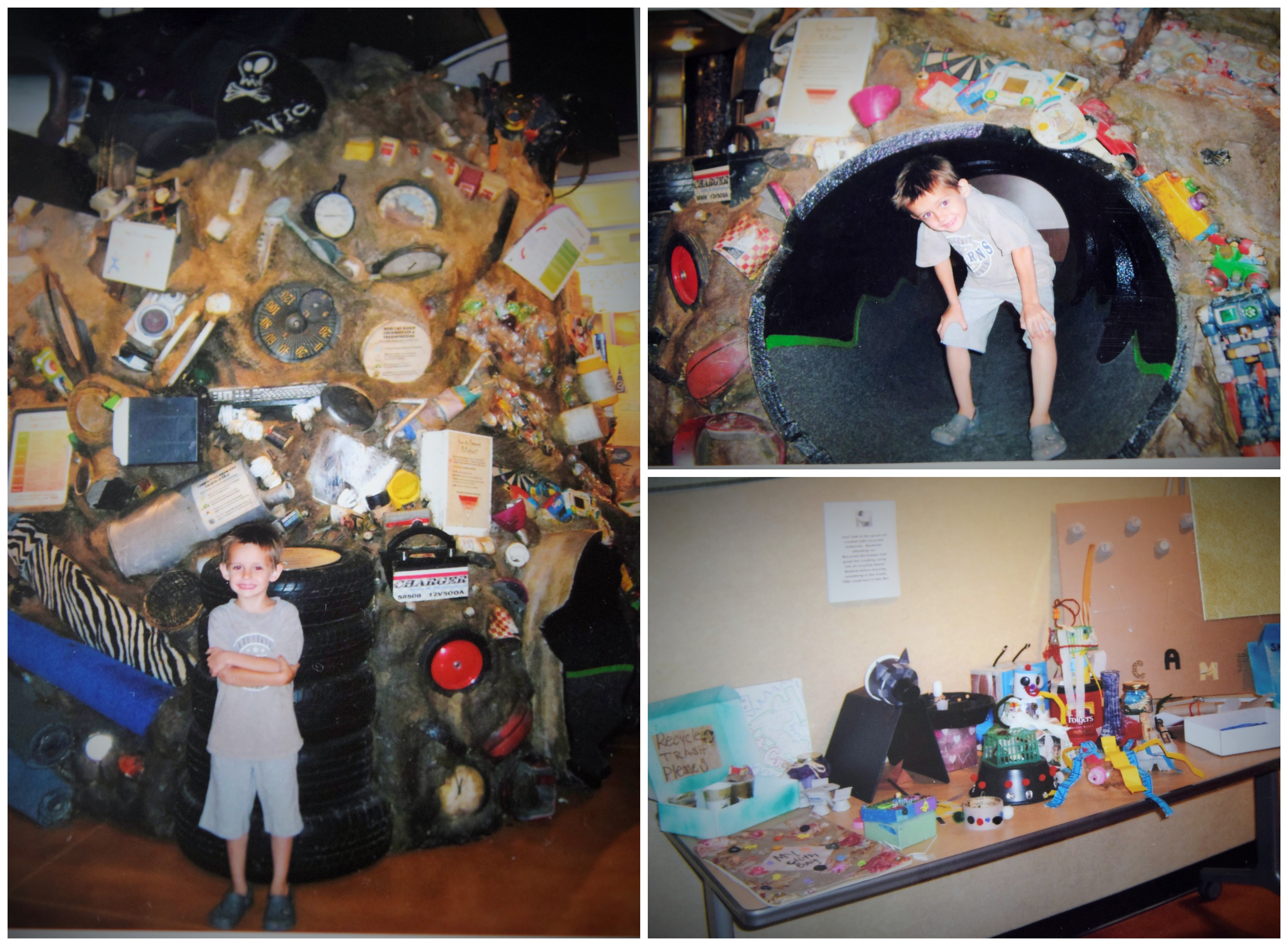 Nitt Witt Ridge:
This unique house is now a California Registered Historical Landmark No. 939.  The artist Art Beal spent more than 50 years creating his "castle on the hill" using abalone shells, toilet seats, and more.
We only saw the outside of the house but if you would like to see the inside you can reserve tours by calling 1-805-927-2690. The Nitt Witt Ridge is located at 881 Hillcrest Drive CA, Cambria.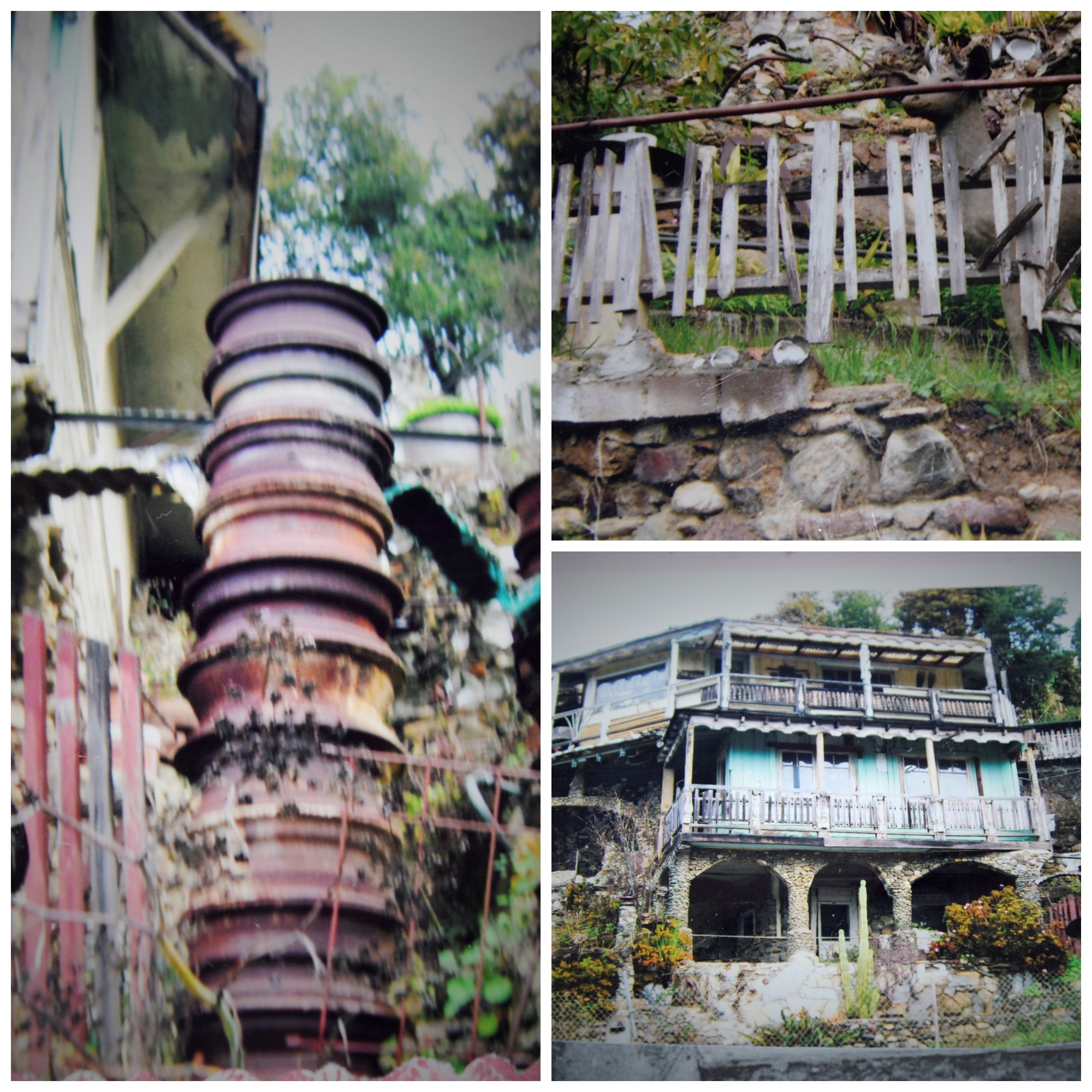 Elmer's Bottle Tree Ranch:
A few years back we stopped by Elmer's Bottle Tree Ranch around Christmas time. This was a treat for us since that year we were not able to have our very own Christmas tree. Many of us use up so many bottles and so Elmer decided to make something unique and beautiful out of glass bottles. This is located on Route 66, along the Mother Road. We actually met Elmer and he loves to chat with those who are interested in his Bottle Tree Ranch.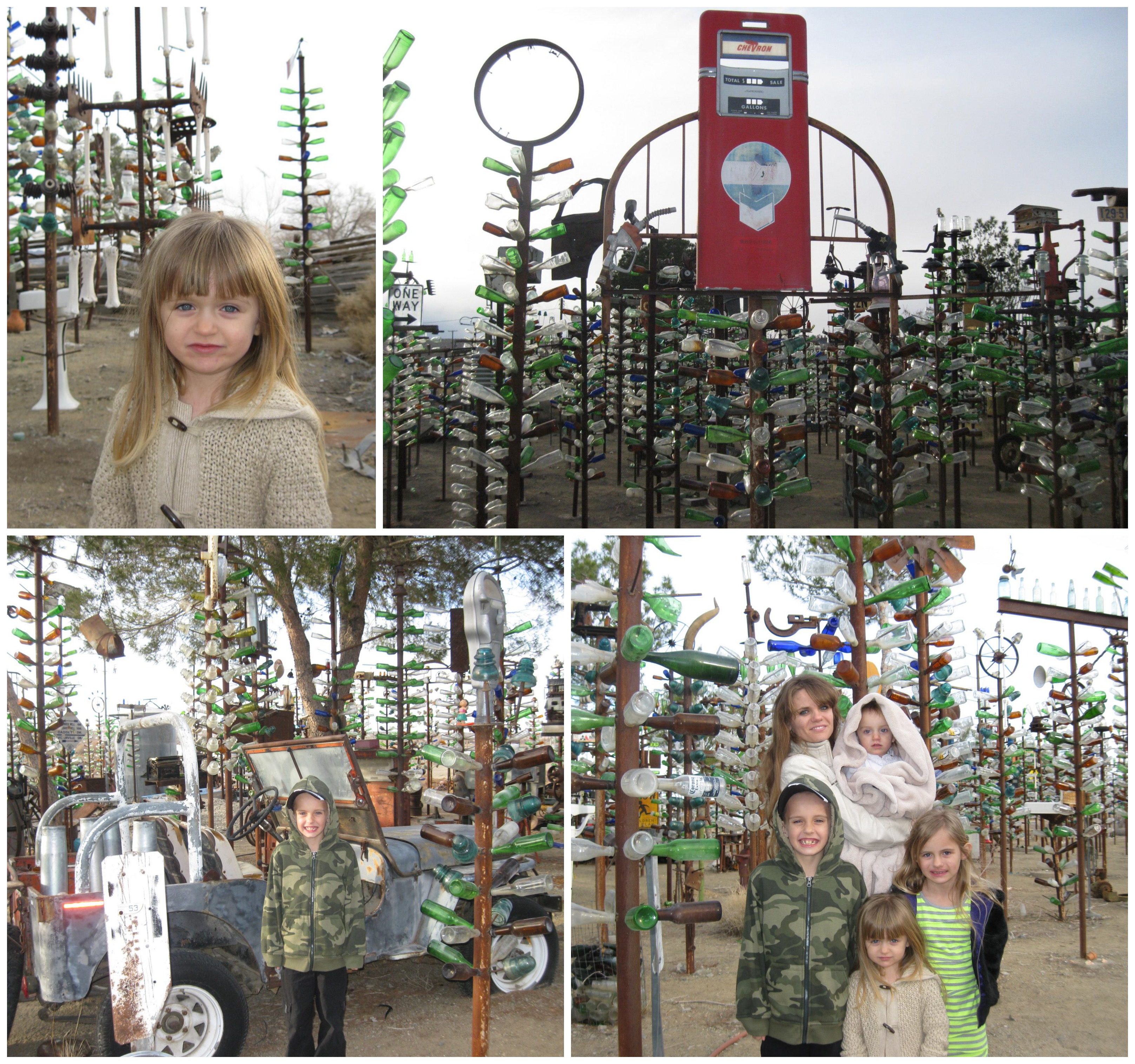 Making sculptures out of pasta:
We got inspired to make our own sculptures by using pasta. What you need is pasta, food coloring, cups, and hot glue.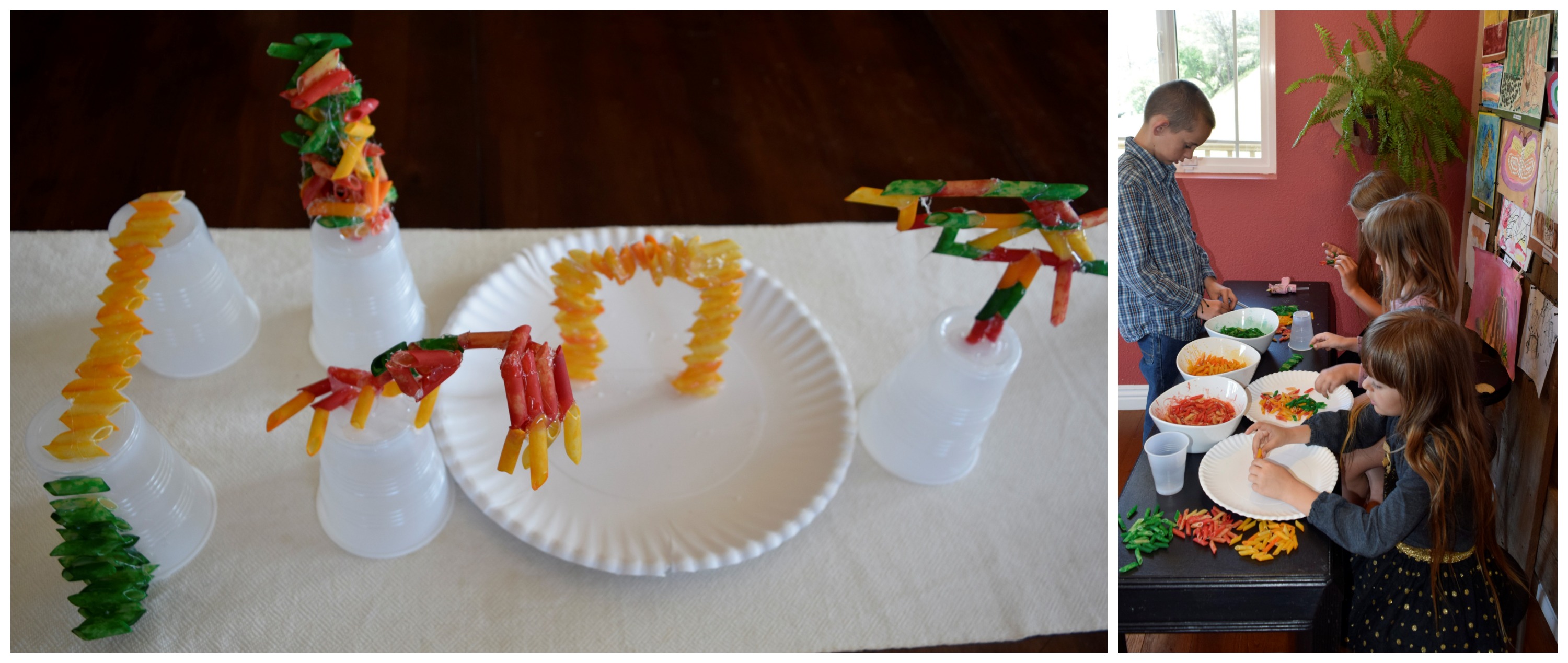 Recycled Mask:
What you need is a milk jug in order to make two masks. You want to wash the milk jugs and cut them in half. You can paint the jugs, color them, or glue whatever you would like.