Whenever we are in nature we feel as if time stops because we don't look at the time and we are not rushed. I love to get things done and when I'm home almost every hour is planned or scheduled so it is so nice to explore without a time frame. There are no check lists that need to be crossed off or things that need to be accomplished by a certain time frame. There were also no distractions because we had no phone or internet service which I'm so thankful for the ability to disconnect in order to connect with my loved ones.
In order to camp here we had to get a wilderness permit. This definitely wasn't easy but after a few tries we got the SEKI Wilderness permit for 8 people.
You can do this as a day hike but there is something magical about sleeping underneath one of these giants. We loved being surrounded by giant sequoias. Also, when we have more time to slow down and really explore the place it makes it all worth wild.
We did the sugar bowl loop which was 6.4 miles long. We usually travel alone as a family but this time our dear friends came and joined us. This was Esther's first backpacking trip. We are so glad that she was able to experience backpacking/camping at this beautiful place. When the wind blew it felt like trees were going to fall down on us because the sounds of crackling wood was so strong but to our relief no tree fell down near us.
A creek ran right though it and we pitched our tents on the other side from the trail. We enjoyed cooking and eating next to the creek.
For more information and to reserve a wilderness permit visit Sequoia & Kings Canyon National Parks (559) 565-3341 www.nps.gov/seki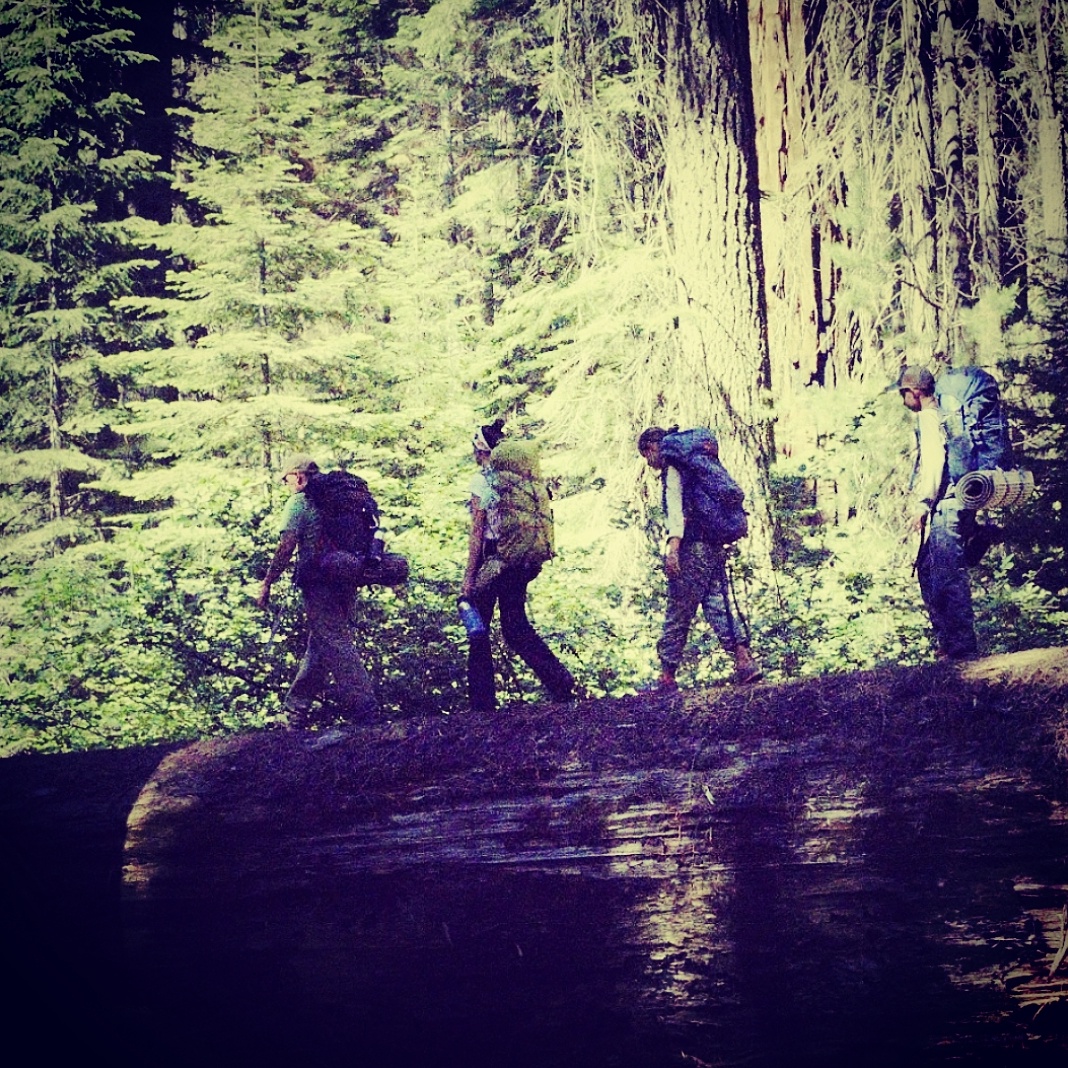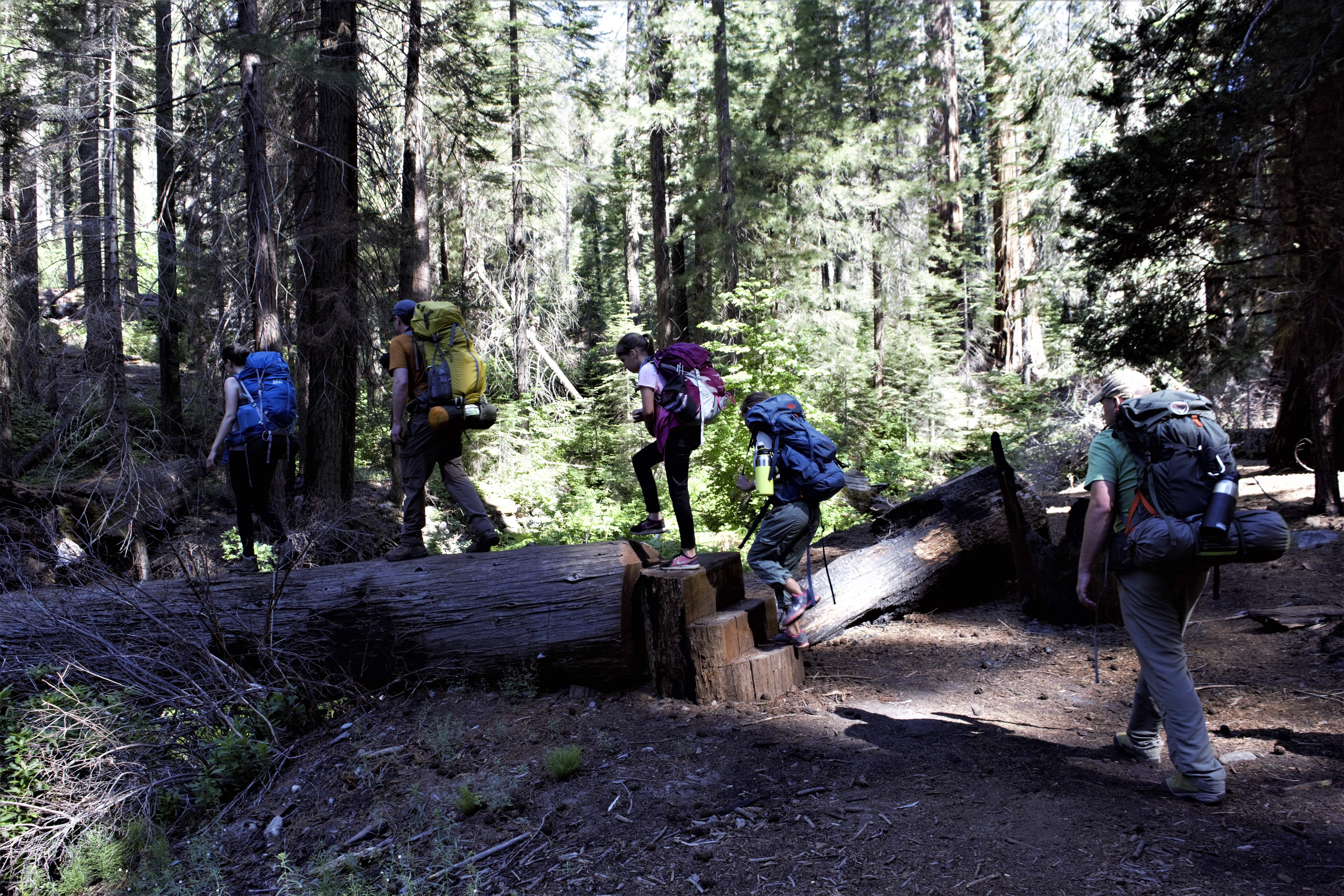 We came here a year ago but were not able to complete the entire loop due to fire and part of the trail being closed off. Peter's and Esther's wooden cups are from Modern Outdoor Life.
Thank you for reading our post. We share a new post every Thursday at 8pm.
What do you love about nature?