Many of us who homeschool want our children to meet State Standards. I have found a hands on math tablecloth that accomplishes just that. What better way to learn math than during meal time? This incredible tablecloth includes over twenty important math lessons.
Here are a few things you can expect to teach your child who is between the ages of 2 to 6:
Comparison, counting, addition and subtraction
Hours, days, months, and seasons
Names of common and uncommon shapes
Greater than or less than
Plus one and minus one counting
Counting to 50 by 1's, 5's, and 10's.
Counting backwards from 50
And much more.
A few other great things about this tablecloth is that your child can write on it using washable markers, your child can learn while they eat, it is teacher designed and approved, illustrated by an Emmy nominated artist, it is PVC free, and you can take it with you when you go camping or on a picnic.
To order your educational tablecloth visit http://tabletimelookandlearn.com .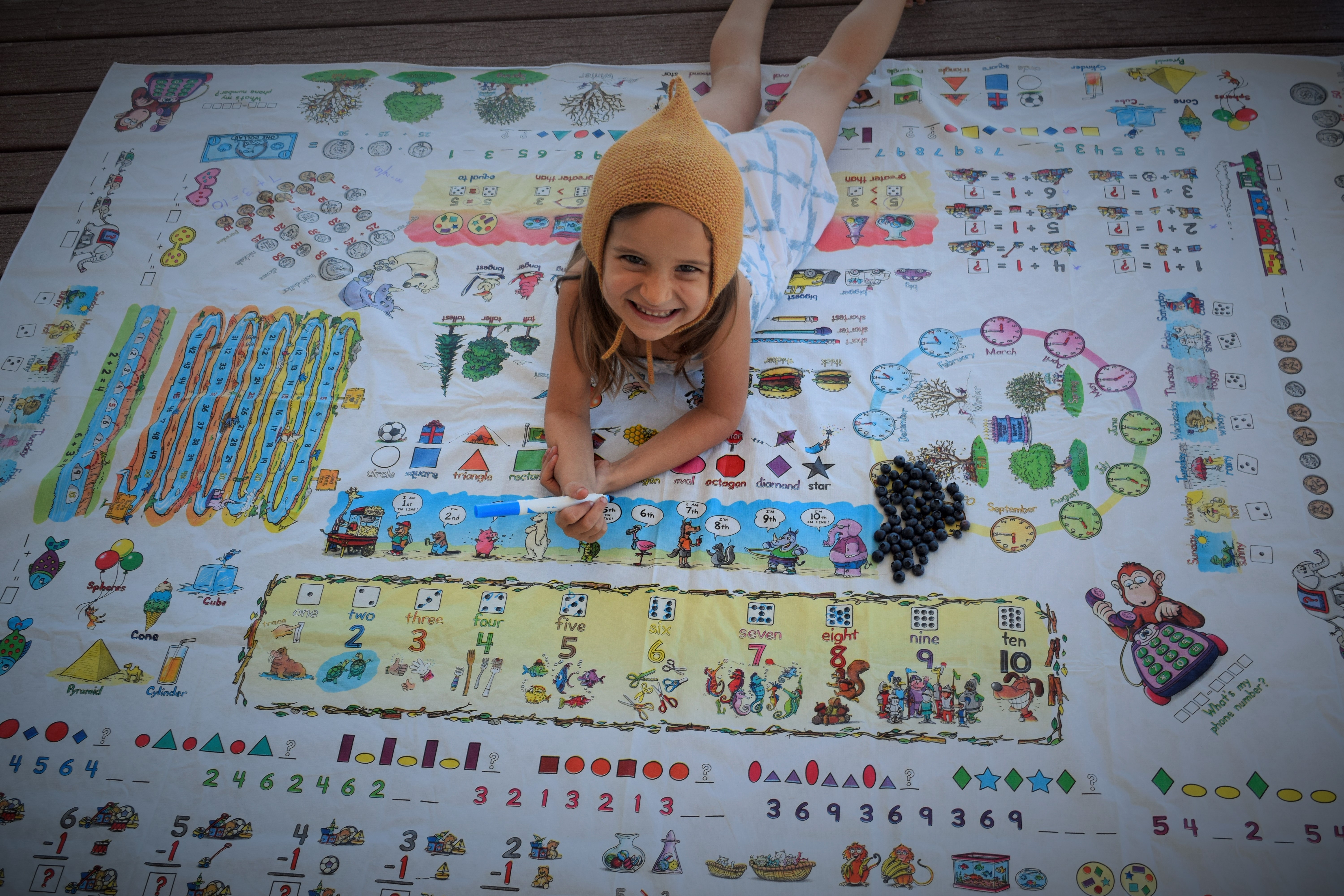 Seasons:
We had so much fun learning about Seasons using Froot Loops cereal. Ask your child to separate the cereal into 4 piles. Fall colors will be yellow and orange. Spring colors will be red and pink. Winter colors will be blue. Summer colors will be green. My daughter loved putting  "the leaves" on the trees while eating.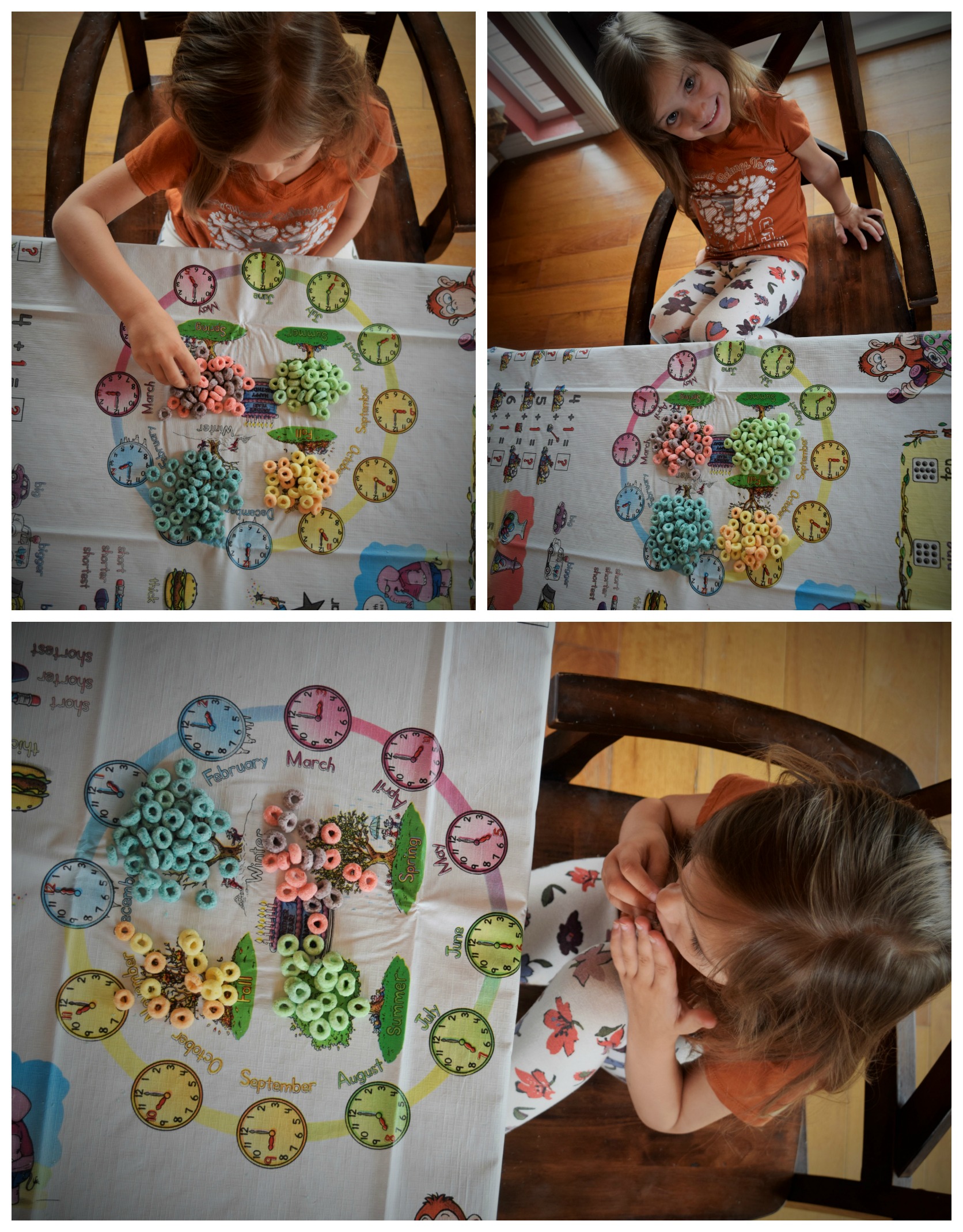 Shapes:
We used toothpicks and marshmallows to create the shapes which we saw on the tablecloth. It is a great time to count the sides and corners of each shape. Once your child is done creating their shapes they can enjoy some marshmallows.
Patterns:
For patterns we used different fruit that were the same colors as the tablecloth patterns.
Coins:
I wanted my daughter to match real coins to the tablecloth. This helps children understand the importance of coins and how they can be applied in real life.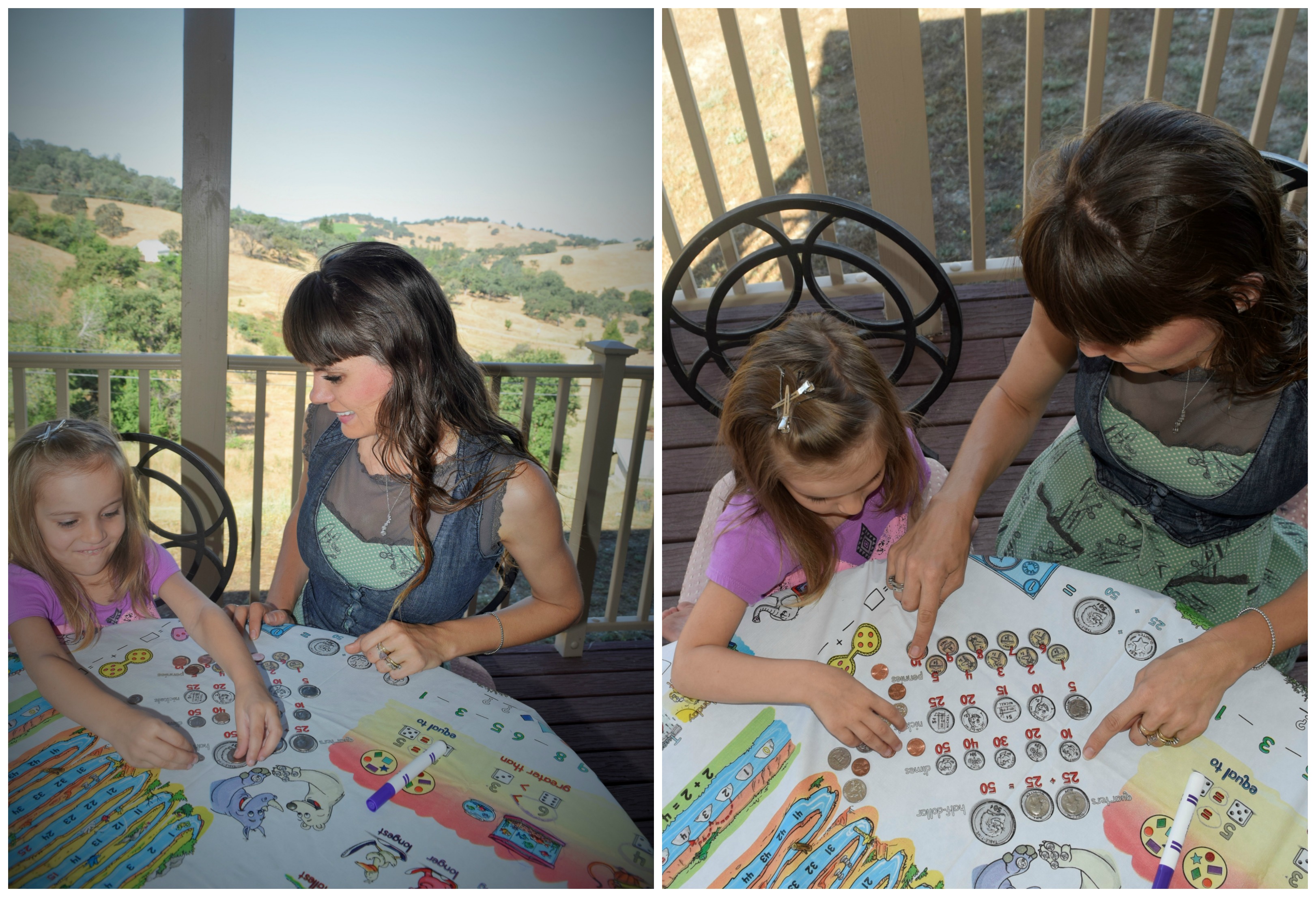 Greater or Less than:
We made an alligator using paper and drew on some teeth and an eye. The alligator always wants to eat the bigger number. His back is always towards the smaller number.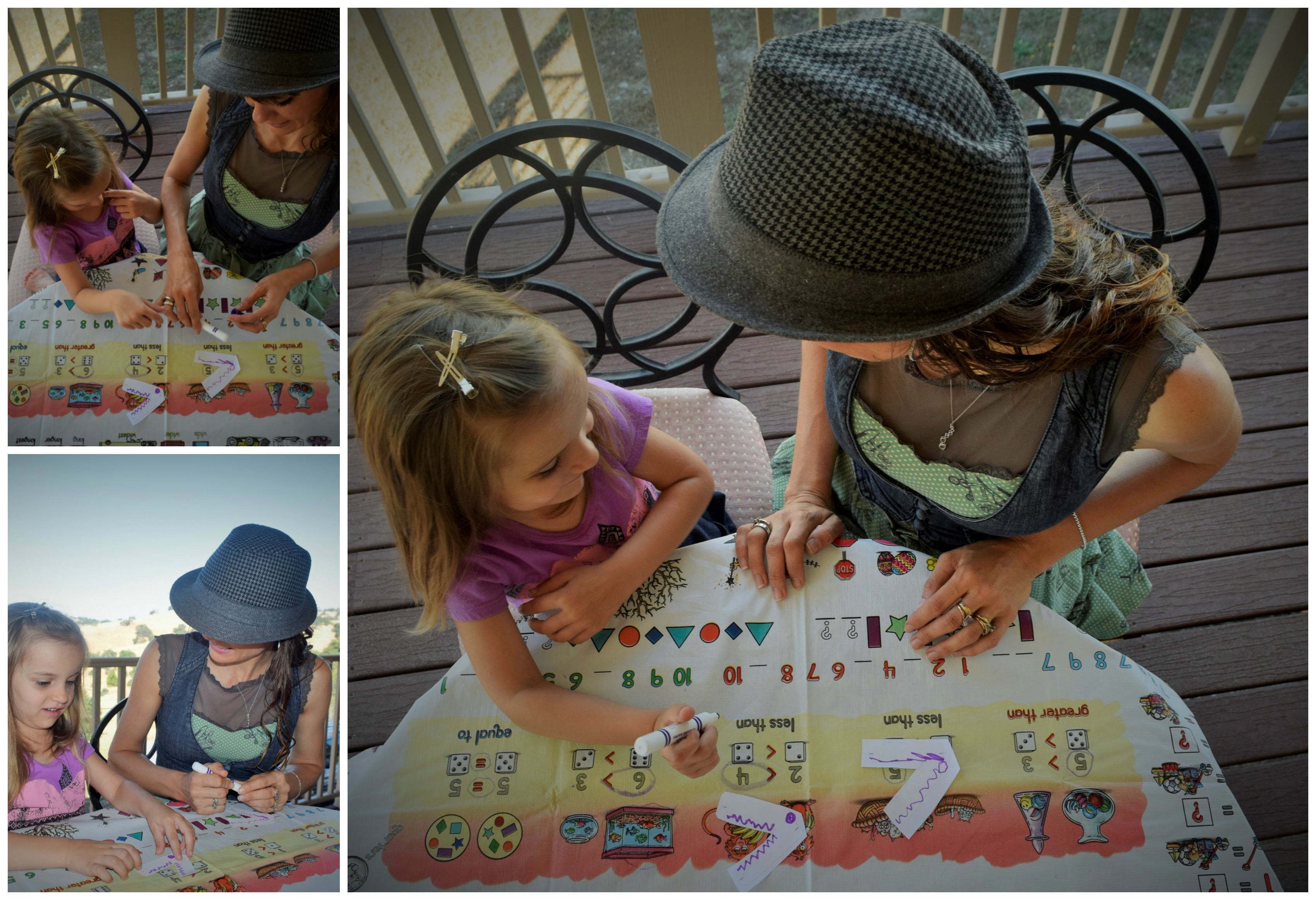 Addition:
What better way to do addition than to make number rolls.  🙂
Ingredients:
-3 1/2 cups flour
-1/4 cup sugar
-1 packet rapid rise yeast
-3/4 cup warmed milk
-6 tablespoons unsalted butter
-2 eggs at room temperature
In a bowl whisk the first four ingredients. In another bowl add together the remaining three. Then combine the two bowls together. On a lightly floured surface, knead the dough. Add more flour if dough is too sticky. Make numbers out of dough. Place on baking sheet and brush rolls with butter and place in the oven that has been preheated to 350 degrees for about 25 minutes. Take out of oven and let your numbers cool. Then use them to do some addition.