Why try to explain miracles to your kids when you can just have them build a garden? Robert Brault.
Girls have been wanting to make their own terrariums for some time now. Finally we were home for the weekend and what better way to spend a Saturday than turn our house green with live plants that is. We are obsessed with house plants. Plants have a way of making a room come to life and watering brings us a sense of peace. When hubby and I just got married we both enjoyed watering the yard so very much that it was the only thing on our to do list that never felt like a chore.
Girls and Jasmine (our bird) had fun making terrariums.
What you need:
containers: any clear glass container will do. If this is your first time making a terrarium then you might consider working with a larger opening.
moss: sheet moss can be bought a Lowes or a florist shop.
pebbles or small rocks
charcoal: you want to use small pieces of horticultural or activated charcoal.
general-purpose potting soil
tools: such as chopstick, tweezers, kitchen funnel, or anything that will help you place your plants inside the container.
plants: house plants, succulents, ferns, or insectivorous plants.
There are so many different ways to put a terrarium together. Here I will share with you two different methods. Both work. Before I start I do want to point out that I have had a pear looking terrarium for over three years and the only thing in the container is soil and the plants. There is no charcoal, rocks, or moss.
First method:
Place a layer of moss inside your container. Living moss is recommended. Next place a layer of pebbles. Then place a layer of small pieces of horticultural or active charcoal. This aids in drainage and will absorb excess moisture helping keep the soil free from mold. Next place some potting soil. Then add your plants. You can add rocks or moss which make your terrarium look more appealing.
Second method:
In your container place a layer of pebbles. Next place a piece of steaming cloth. Then you want to put a layer of charcoal on top of the steaming cloth. You want to mix your soil with charcoal. Esther put about 1 cup of charcoal to 6 cups of soil. Next you want to add water to your charcoal and soil mixture. You want to add enough water so that some of the soil sticks to your hands. Then place your plants and add moss and rocks.
It is recommended to water your terrarium when the plant looks wilted, the moss feels dry, or the soil feels dry.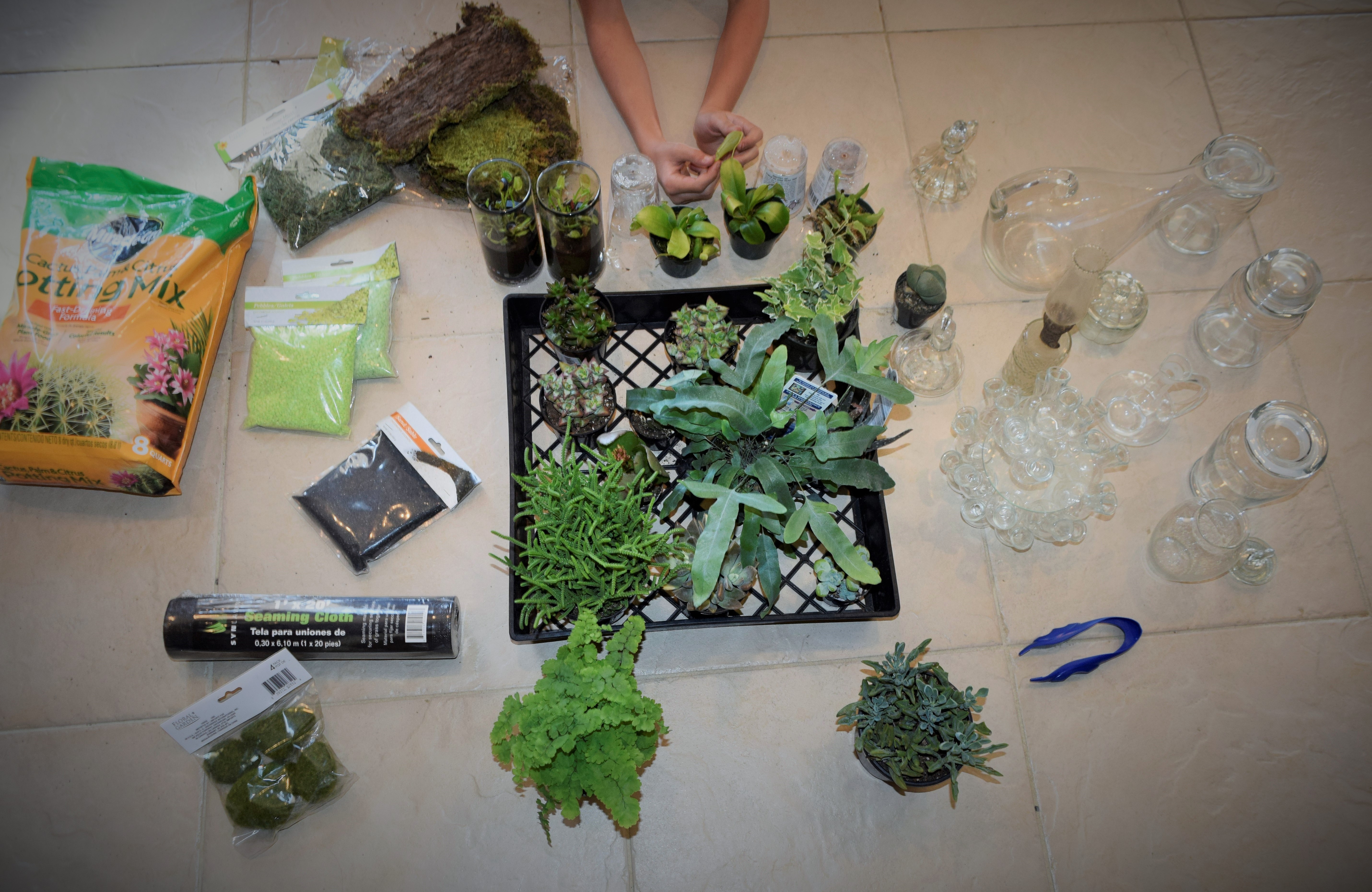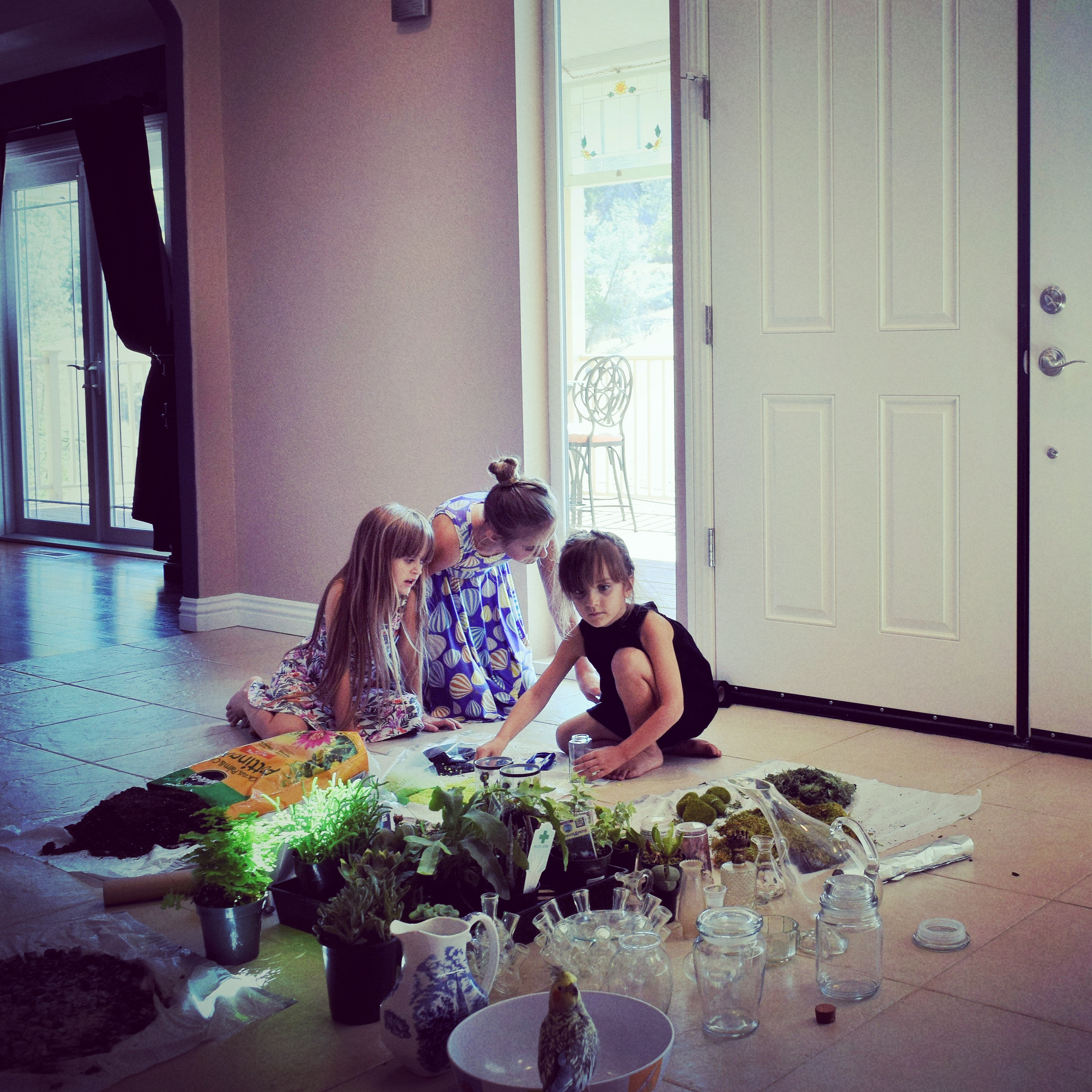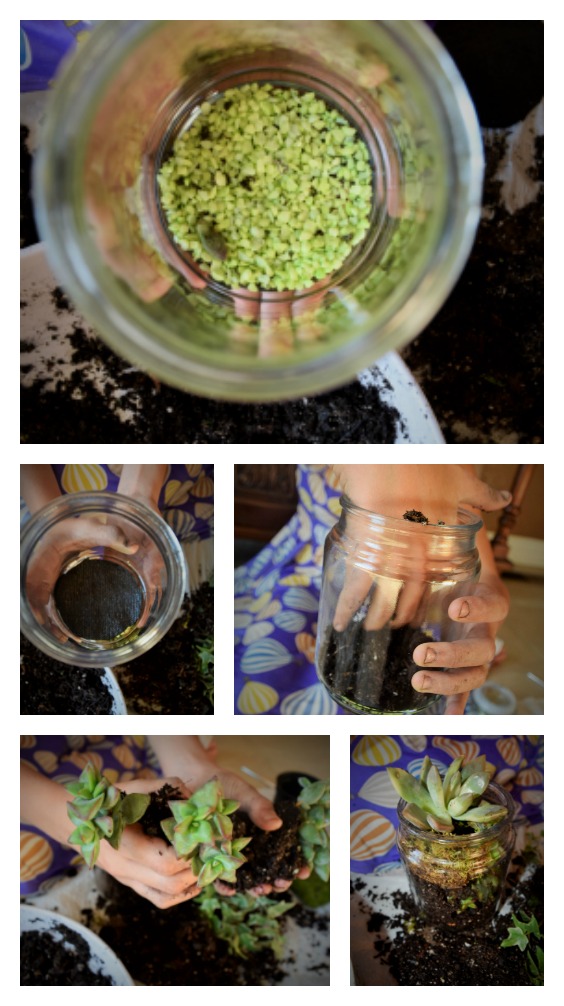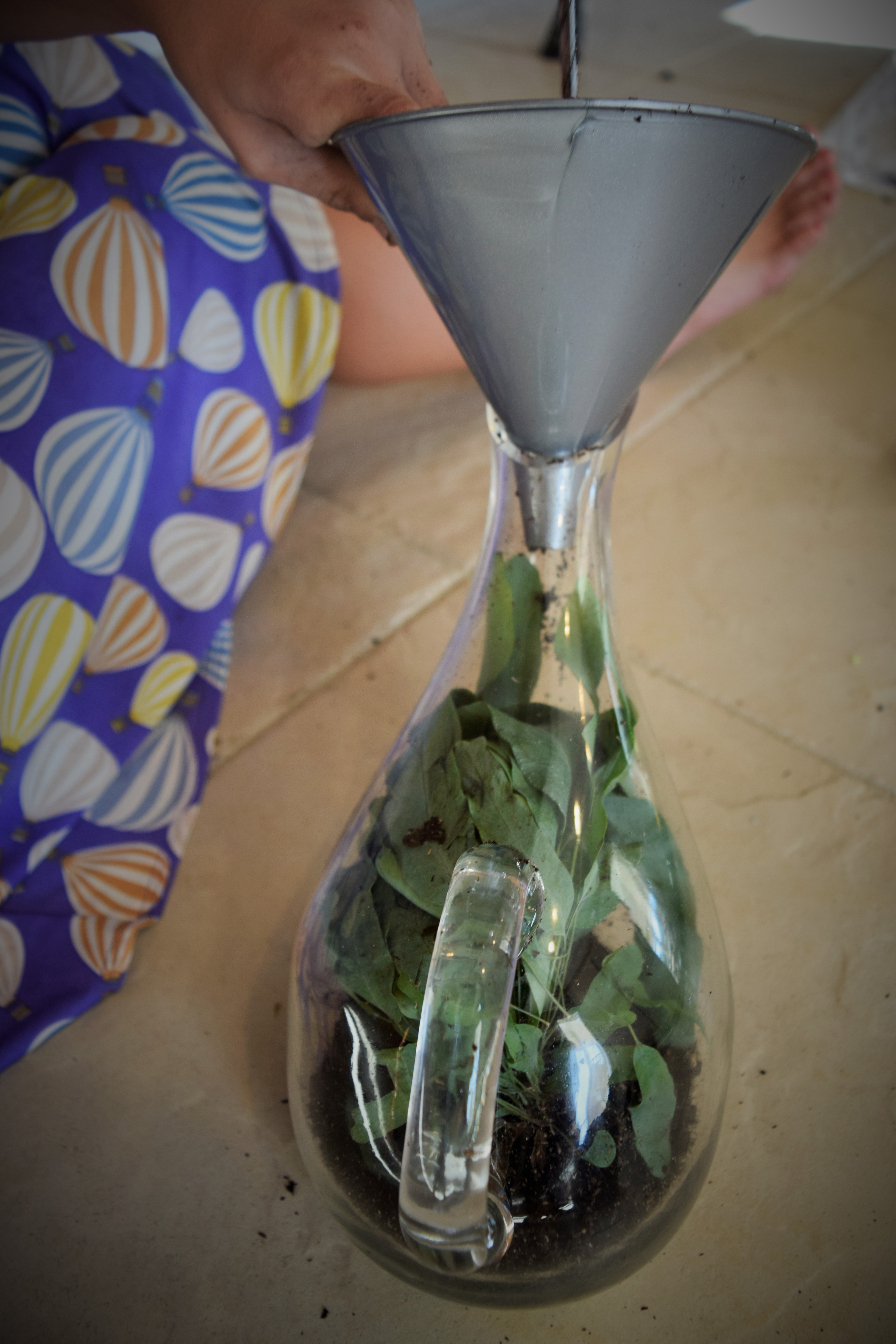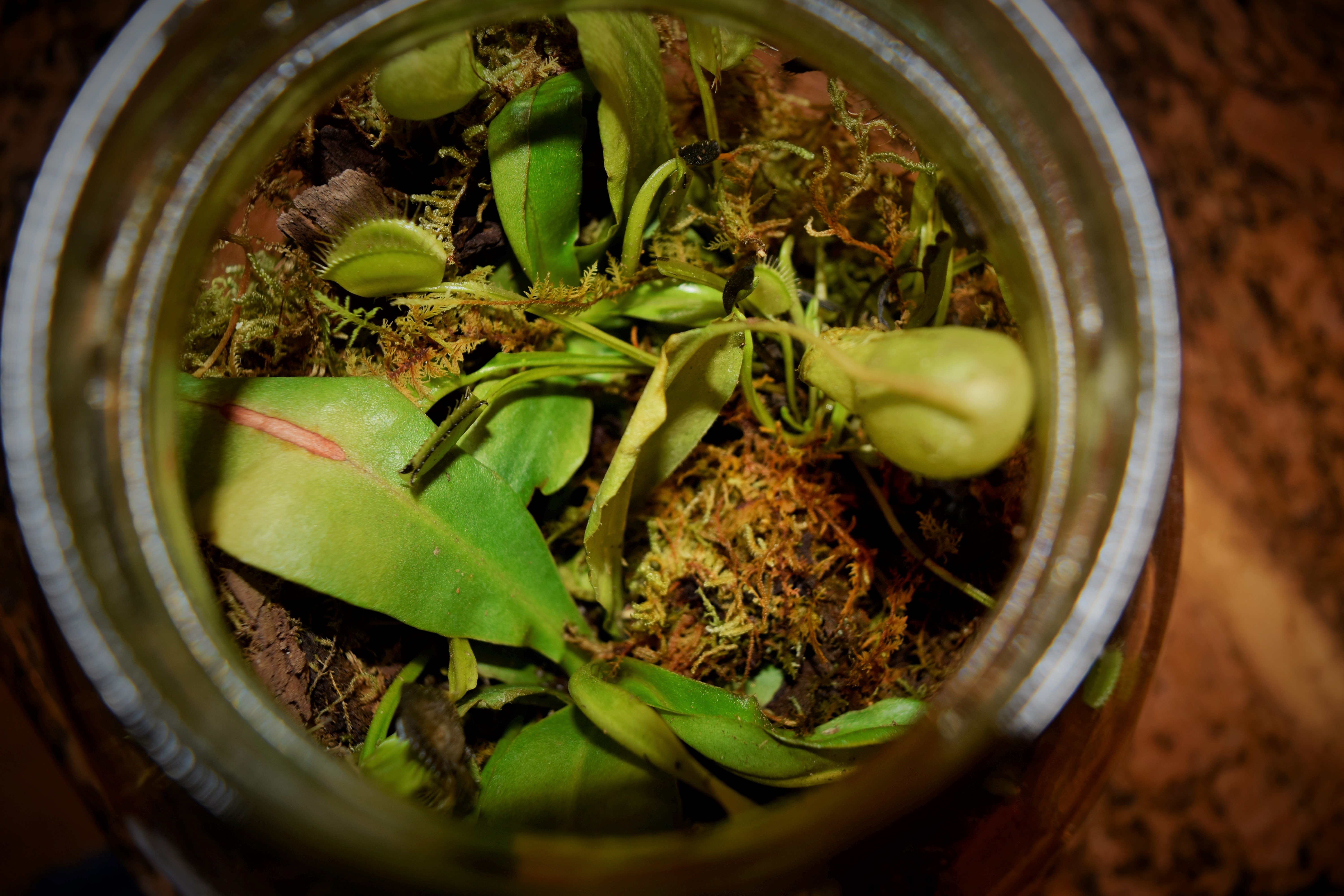 The above terrarium is the terrarium we have had for 3 years. We water it every 3 weeks. 🙂