My husband and I have decided to teach our children (as well as ourselves) about edible weeds.  You never know when this knowledge might come in handy. The yellow wood sorrels three heart shaped leaflets look like clover leaflets, their flowers are bight yellow. You can't mis-identify them. They have a refreshing sour taste to them. The stems, leaves, flowers, roots, and seed pods are all edible. They are packed with vitamin C. Like everything in life moderation is key. You don't want to over eat anything. Yellow wood sorrel are said to help treat fevers and hemorrhages as well as help an upset stomach. Wood sorrel can help stop vomiting. If you suffer from gout or kidney disorders it is advised not to eat wood sorrel.  They contain potassium oxalate and oxalic acid so you don't want to eat too much or you might get the runs, luckily none of us had this problem. 🙂
Salad:
We made a salad by adding oranges, figs, wood sorrel leaves, wood sorrel flowers, and used freshly squeezed orange juice for the dressing. You could add whatever you would like to your salad.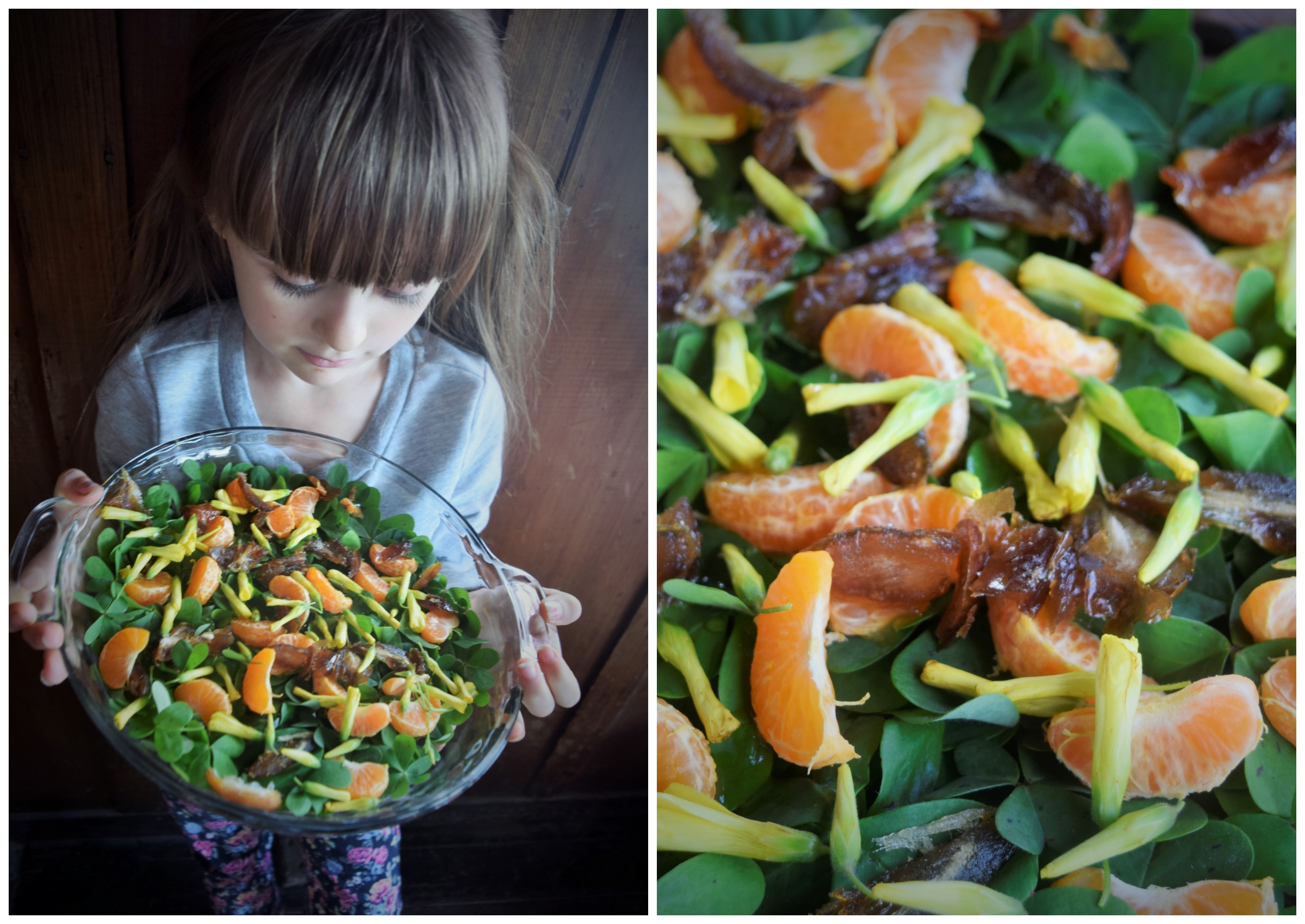 Tea:
We enjoyed the wood sorrel tea very much. Simply add wood sorrel leaves and flowers to a pot and bring to a boil. Let the leaves and flowers steep for 15 minutes.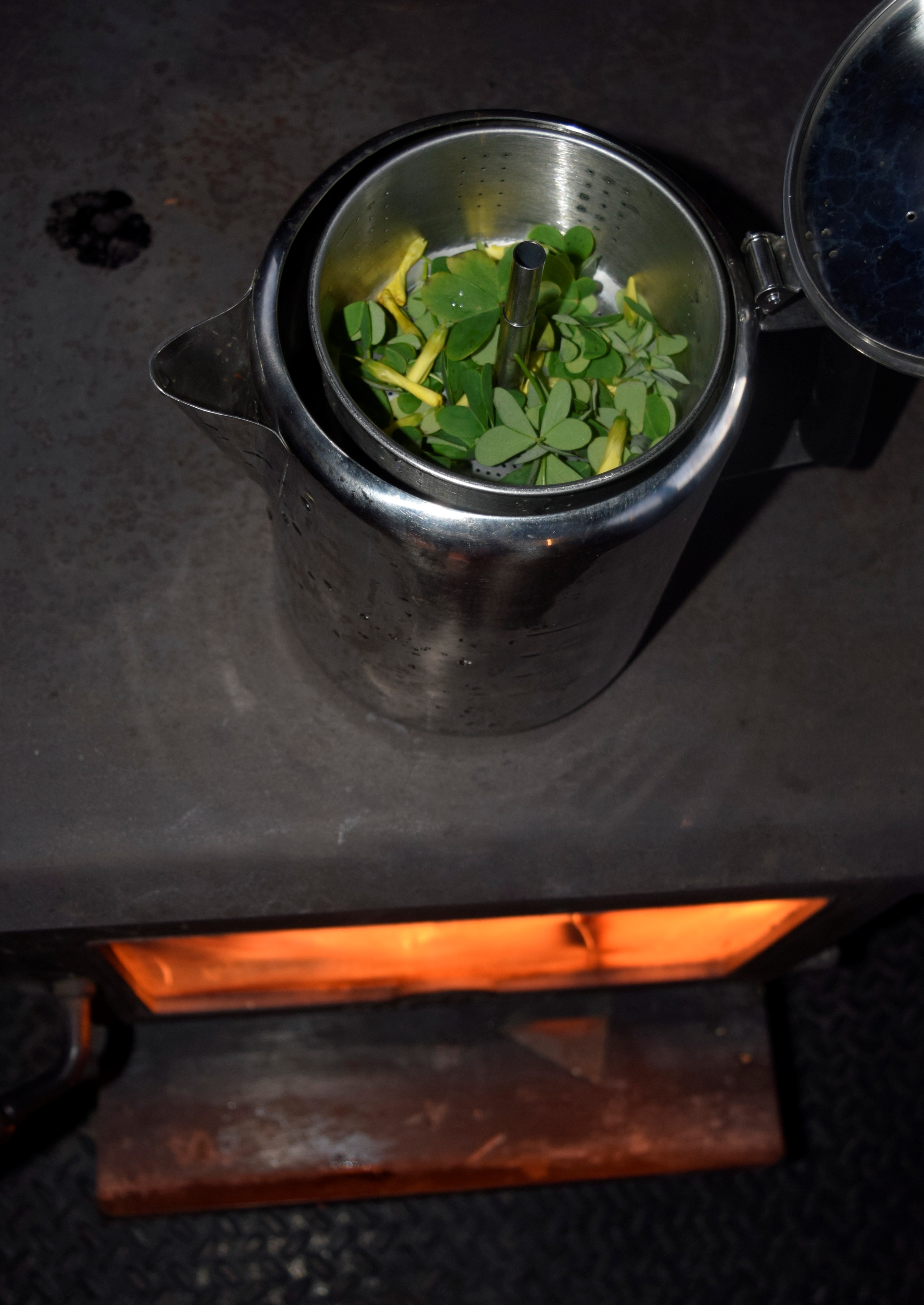 Syrup:
Add 2 cups of water,1 cup of wood sorrel leaves, and flowers to a pot. Bring to a boil. Turn off the heat and leave it to steep for 15 minutes. Now drain the water so that all you have is the water. Discard the wood sorrel leaves and flowers. Place the sorrel water back on the stove and add 1 cup of sugar to it. Bring it to a simmer and keep mixing. Once it has thickened you can turn it off and let it cool.

Butter Mixture:
You can make a butter mixture which can be added to soups or meat. Simply add butter, salt, wood sorrel leaves, and flowers. Once the butter has melted and the leaves have darkened you are done. Let the butter mixture cool and pour the mixture inside a plastic container and place inside the freezer for later use.