If you want to get away from all the tourists and spend some time with locals than Hilo is the town you want to spend a few days at. In this small-town you will be able to see how diverse Hawaii really is. In this post we share some amazing nature wonders in Hilo that you can enjoy. For the first part of our stay on the Big Island I did not feel like we were in Hawaii because Hawai'i Volcanoes National Park hardly looked like the Hawaii I knew of or expected it to look like. Don't get me wrong I loved Hawai'i Volcanoes National Park but after a few days I was ready to see the lush green part of the Island.
'Akaka Falls
When I think of Hawaii I always think waterfalls. 'Akaka Falls is probably our favorite. This free-falling water fall plunges 442 feet into a gorge. This is only a 0.4 mile loop round trip and this is one of those places where you wish the trail would continue into the beautiful lush jungle. We arrived early which we were so glad that we did because we were able to enjoy this waterfall without a large crowd. The sound and sight of this waterfall is so captivating and it was defiantly the highlight of this trail but every turn you took you could not help but look all around you in astonishment by how everything was so green and overgrown.
Hawaii Tropical Botanical Garden
I'm sure you know that trees, ferns, flowers, and plants love it in Hawaii because with the right amount of rain, sunshine, and warmth the garden flourishes here. This is the third Island in Hawaii that we have visited and each time we visit we make sure we see the Botanical Gardens on that Island. Here you will be able to marvel over 2,500 different species of tropical plants, many of them you will see for the first time.
I love pictures of flowers, especially ones I've never seen before. Many of these flowers here are so colorful and unique. I could seriously admire them for hours. One of the best sections in this garden is the Orchids. I had a few orchid plants growing in my house but the barely ever bloomed. Here you will find a variety of different ones and it seems that they are all in full bloom.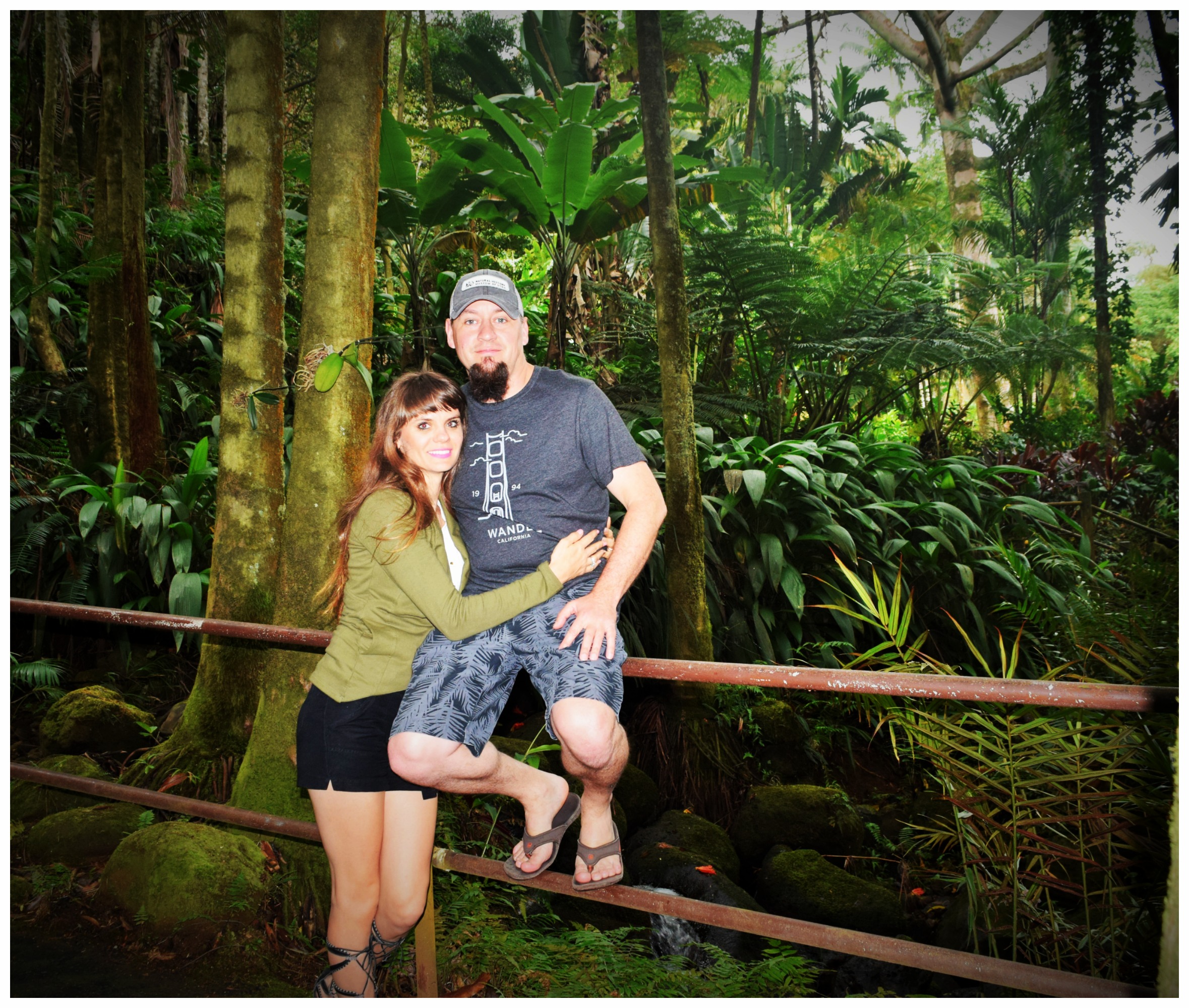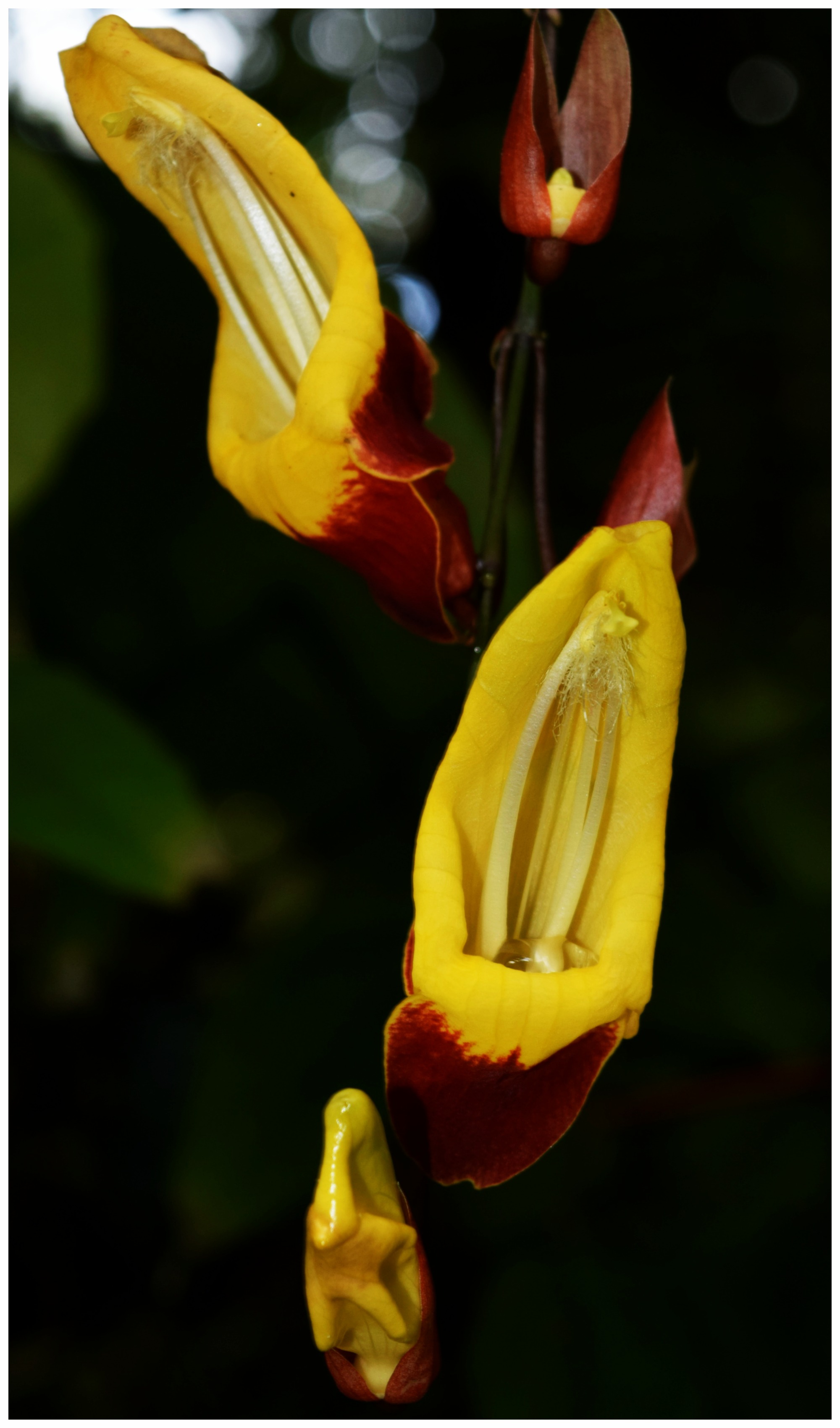 Kaumana Caves
These caves were formed in 1881 by lava flow. There is quite a bit to explore in this cave. You'll want to bring your flashlights and helmet. The formations and colors are beautiful in this cave. It's amazing how a few steps outside the cave it is lush with vegetation but inside it is cool and mostly dry. There are two caves to explore once you reach the bottom of the stairs. They are both quite different so we recommend explore both of them. The cave on the right is deeper and has more formations on the ceilings. Whereas, the cave on the left has red rock this because the lava cooled very fast in these area. This is the perfect adventure to enjoy on a rainy or hot day.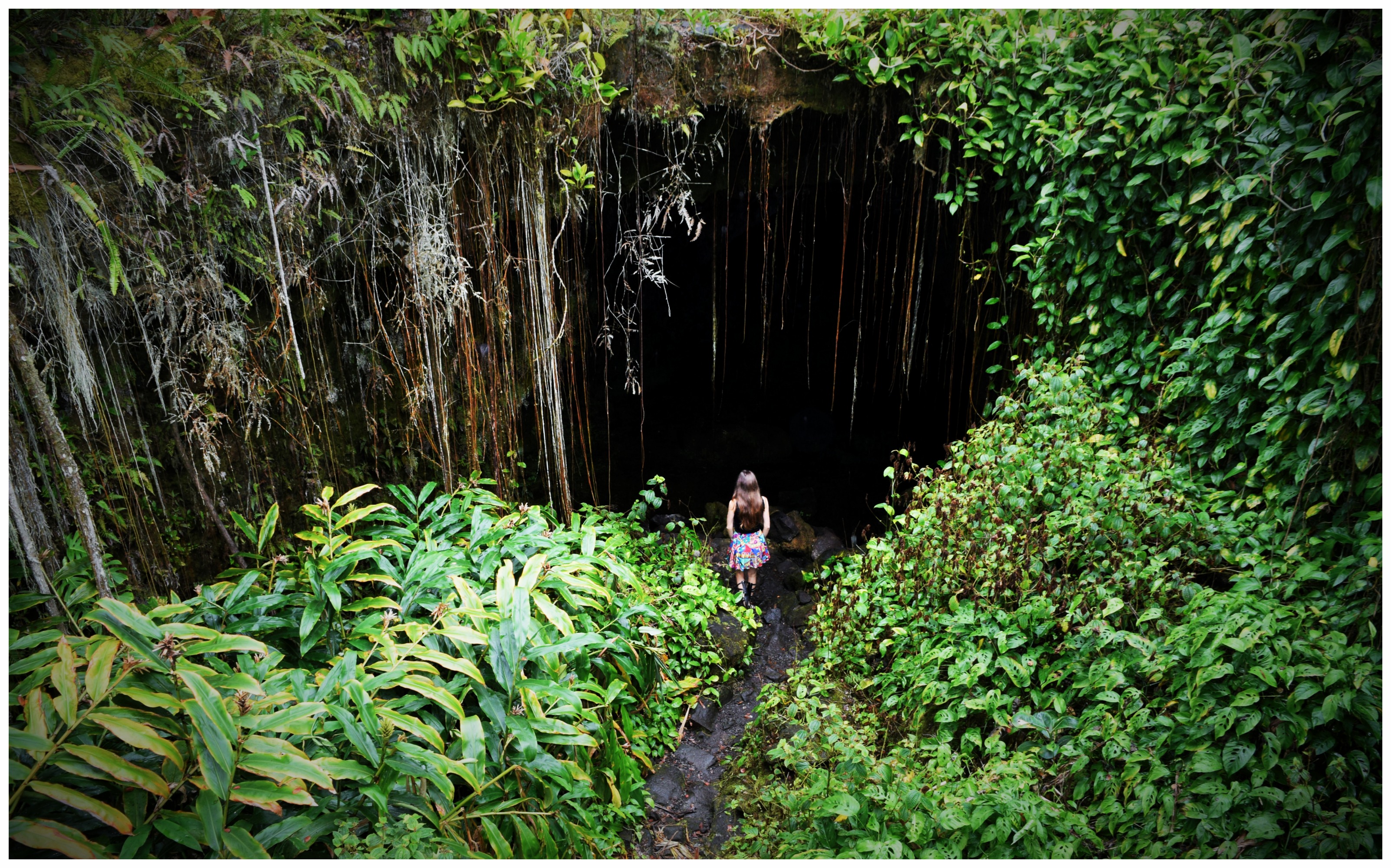 Liliuokalani Park and Gardens
This is the largest Japanese garden outside of Japan. If you love Japanese gardens or if you've never really seen one then you don't want to miss this 34-acre park which was built in the early 1900s. Here you will find locals fishing for fish or crab, individuals taking an evening stroll, or children running around on the grass. The curved bridge, fishponds, and stone lanterns are so beautiful. It is located near Downtown Hilo and is within walking distance from hotels, restaurants, and many other attractions.
Rainbow Falls
Gosh this 80 foot tall cascade waterfall is breathtaking. This waterfall is flowing right off a natural water cave. We did not see a rainbow because it was a cloudy day but if you come on sunny days around 10 am you might be lucky and see a rainbow in the waterfall.To see this waterfall you don't have to walk very far at all because it is right next to the parking lot. There are stairs to the right and here you can see the top of the waterfall as well as beautiful trees.
These trees are truly magical with roots and branches entwined together. When you look at these trees you can't help but notice how grand these trees look and how important it is for us to root for each other and watch each other grow. We are made more magnificent when we stand for each other and work together. I think too often many couples want to have their own achievements, dreams, accomplishments but when couples share the same dreams they stand out for miles and leave those who witness them speechless. Hubby and I could seriously stare at these trees for hours. We came to see the Rainbow Falls never realizing that we would see these massive trees with so much history and growth.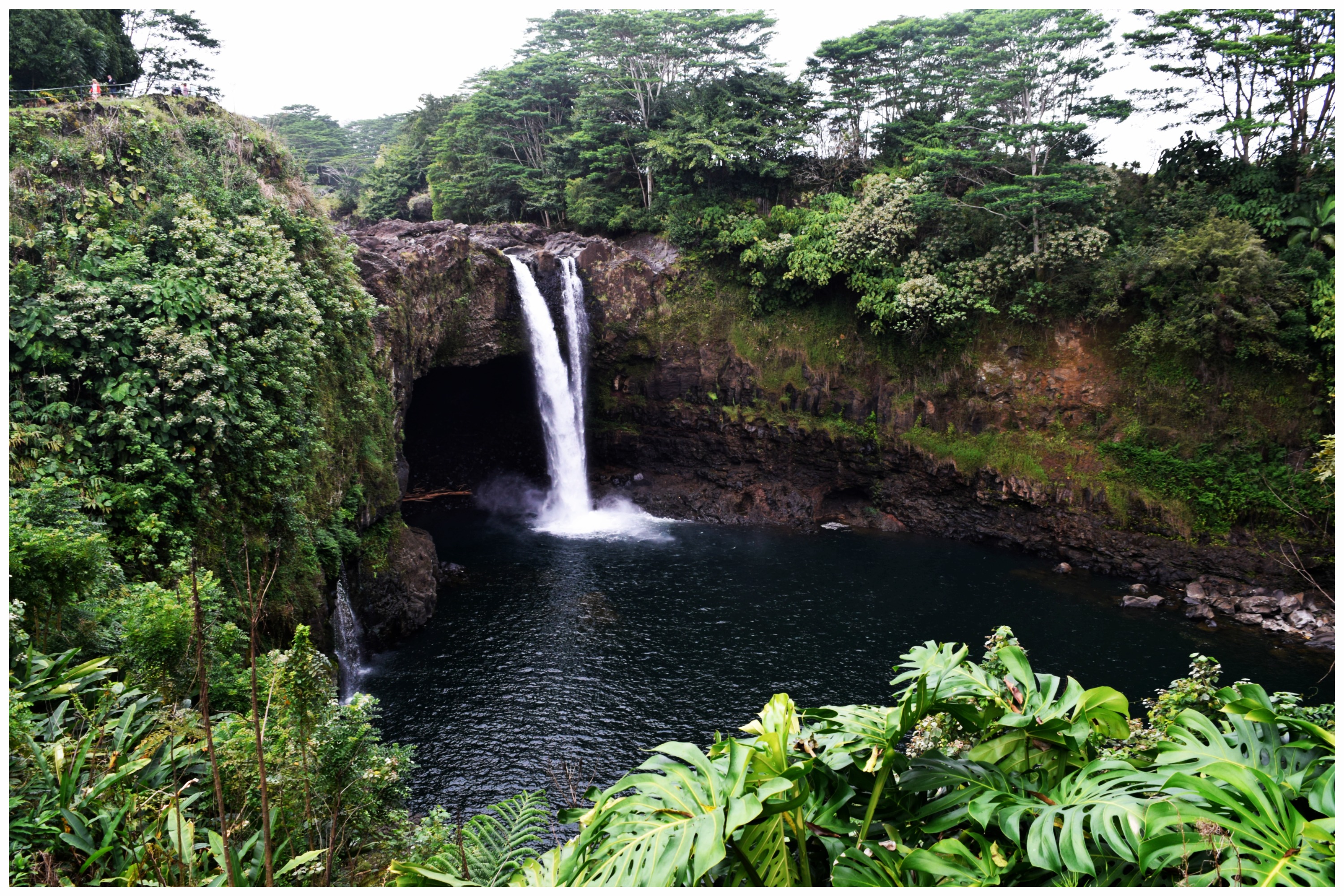 When you hear Hawaii, what is the first thing that comes to your mind?
Thank you for reading our post. We share a new post every Thursday at 8 pm Pacific Time.